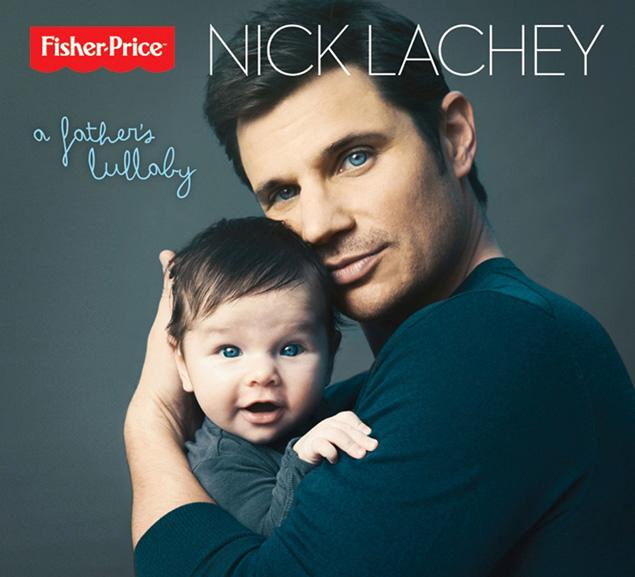 Here is the cringe-worthy cover for Nick Lachey's new album, "A Father's Lullaby". I mean… it's not like Nick has a lot going on, I guess, and why not try to shill some baby-themed products now that he's a father? I still cringed though. It's so… tacky. The shilling for a piece of baby pie, it's just gotten out of hand. On the bright side, though, Nick's son Camden is super-cute. He got his dad's eyes!
Anyway, I'm talking about Nick Lachey because he threw some shade on Kim Kardashian. Do you even remember the beginning of the Kardashian stuff? I do. When Kim started out, she was friends with Paris Hilton, she was a "stylist" and she was the first person Nick Lachey went out with after he split with Jessica Simpson. And we knew about Nick and Kim almost instantly because there were photos of them together, like, on their first date. So what does Nick have to say about it after all these years?
Did Kim Kardashian use Nick Lachey to get famous? The 98 Degrees singer, who briefly dated the reality star right before she became a household name with the release of her sex tape, suggests in the May 2013 issue of Details that Kim was responsible for their movie date ending up in the media – and RadarOnline.com has the details.

"In Kardashian Konfidential, Kim traces her fame to a date with you in 2006 that showed up in the tabloids the next day. Can we blame you for her ubiquity?" the magazine asks the new dad.

"That's one way to interpret it," he responds. "Let's just say this: We went to a movie. No one followed us there. Somehow, mysteriously, when we left, there were 30 photographers waiting outside. [Laughs] There are certain ways to play this game, and some people play it well."

"She also had some help from that sex tape," the magazine writer added.

"Yeah, well that was already in the can," Nick responded.
Nick is right about the timeline – Kim had already made the sex tape when she went out with Nick. She was trying to associate herself with a high-profile guy so she would already have some name-recognition when she dropped the sex tape. Now, do I think Nick is shading Kim? Of course. But he doesn't sound pissed off or nasty about it. It sounds like he's just sharing an amusing anecdote about Crazy Hollywood. Besides, it's not like this is BRAND NEW INFORMATION. Breaking news: Kim Kardashian is now and has always been a famewhore! SHOCK.
Here are some photos of Kim out and about last night. I can't believe she's wearing jeans! Jeans that fit!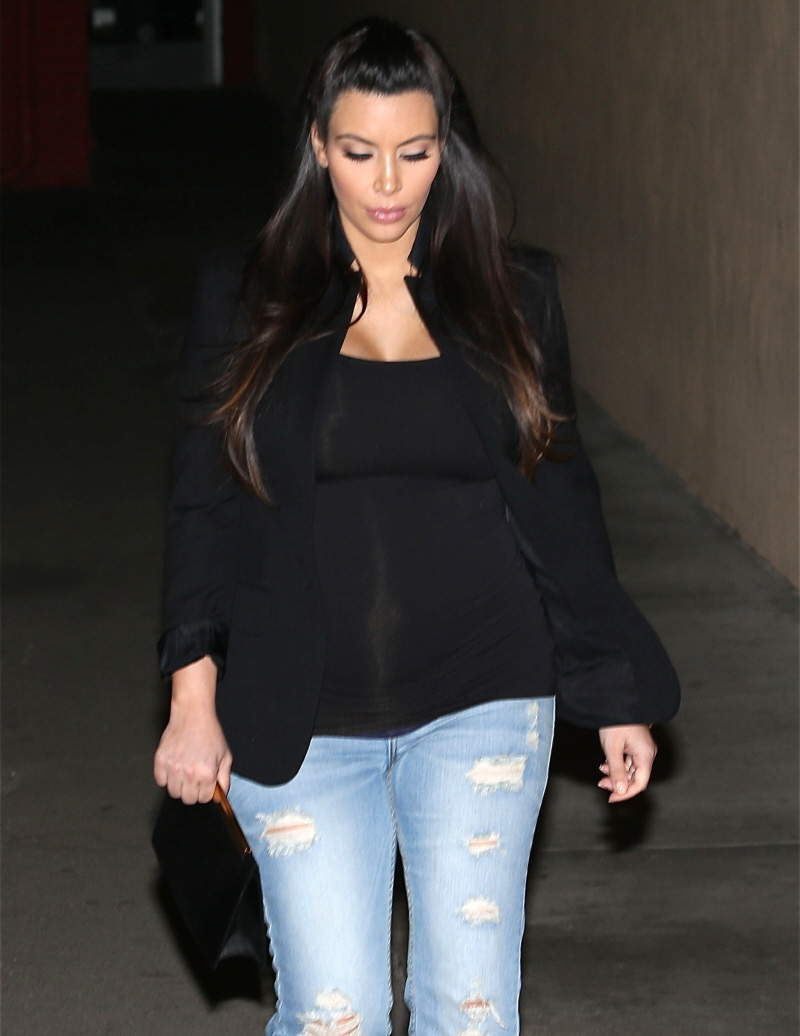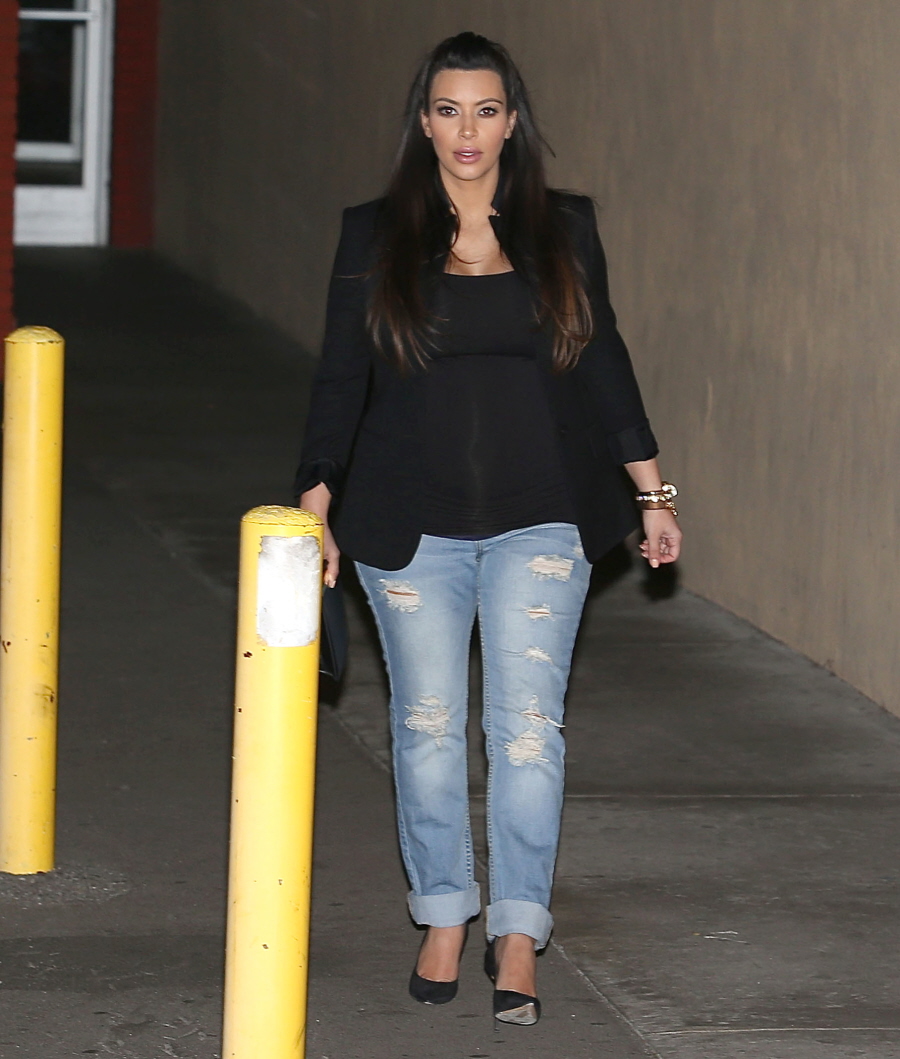 Photos courtesy of Fame/Flynet and WENN.