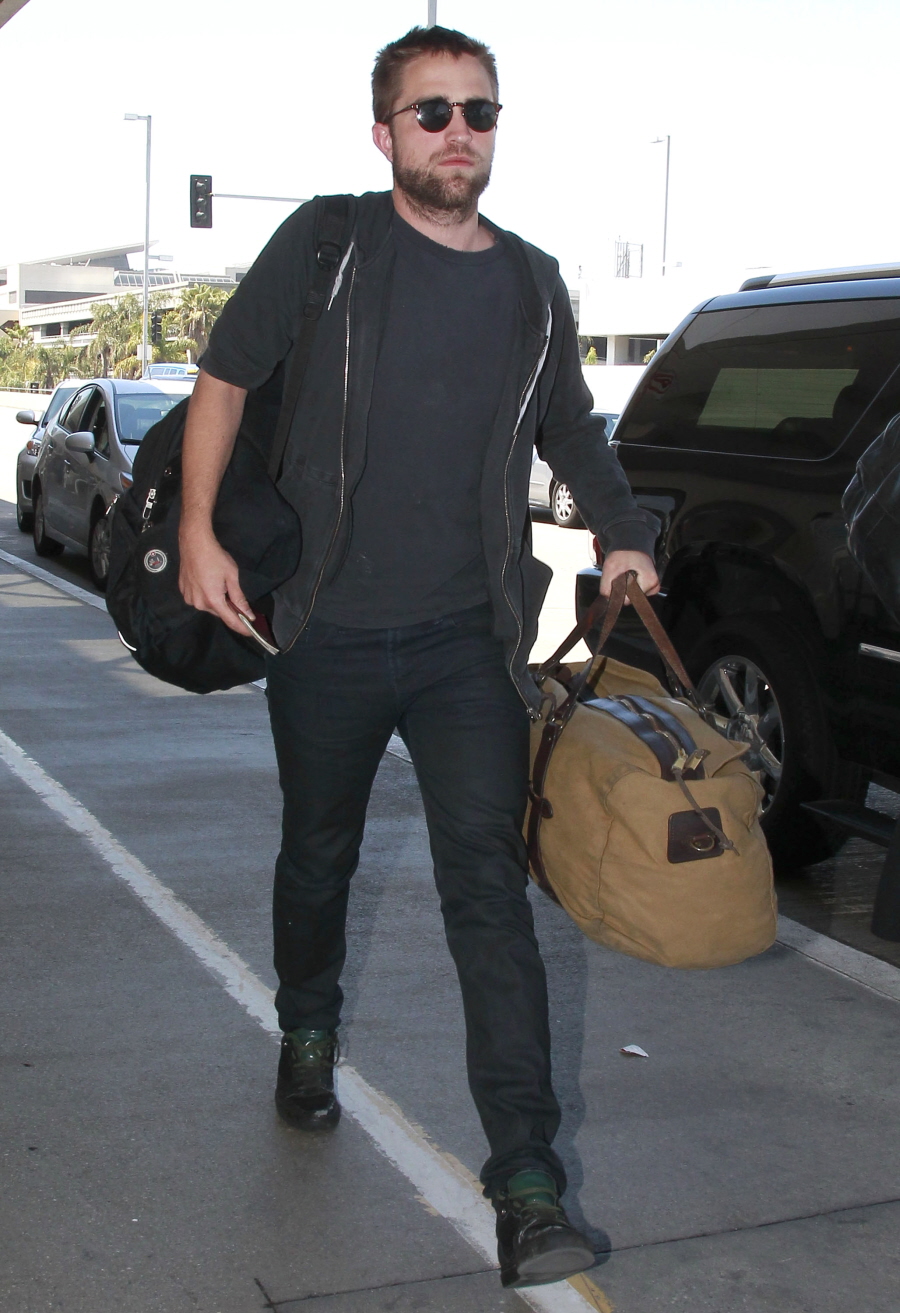 Robert Pattinson and Kristen Stewart were photographed separately over the weekend! OH NO. That must mean that they're breaking up!!! Twihards, pay attention! Only your sparkle-covered prayers can reunite them! Yeah. Kristen was photographed in LA, driving her mom's Toyota pickup truck, presumably running errands or something. Rob was spotted at LAX yesterday, carrying his own bag and looking pretty scruffy. He's either going to film Mission Blacklist or Queen of the Desert. I don't know? He just wrapped on The Rover a few weeks ago, right? So he spent several weeks in LA, reconnecting with his Trampire and now he's leaving her again. Hope she doesn't get bored. Maybe that's why she's driving the truck? More room to spread out if you want to bang a married director on the flat-bed.
Meanwhile, have you heard all of these idiotic stories about how "hot" Rob's new Dior ads are going to be? All of the tabloids keep playing it like Rob and a bevy of hot models are basically having an intense orgy in a commercial, and that Kristen is really upset about it. Does anyone believe any part of that? A source told The Mirror:
"Rob has had to explain he was in an extremely difficult position when the advert was shot and that he didn't mean to go as far as he did. But Kristen said she didn't blame him after what happened. She said she would have done the same thing considering what she did behind his back. Kristen's yet to see the advert's final cut, but she's been prepped by Rob ahead of its release."

"It's going to be the biggest and most talked about advert of the year – especially with all the Twihards clambering over each other to see the finished result. The advert is sexually charged. Robert is topless for part of it and kissing the model with tongues. He looks very much into the girl he stars alongside. Rob and the model are in a swimming pool making out and he's seen giving her a blow-back with a cigarette at one stage, too. The advert was shot when news of Kristen's affair was released and Rob agreed to sex things up. There are scenes where Rob is chasing the model around town wearing a mixture of Dior jackets, shirts and suits – and there's clearly a lot of chemistry between them. There's also one scene where R-Patz takes part in a foursome and writhes around in bed with three models in various states of undress. But nobody is sure whether this will make the final cut. It's a no-holds-barred advert and very sexy for a fashion house like Dior.

"Kristen will be livid when she sees the advert. Dior are thrilled with it however because they know how controversial it's going to be. It's the talk of the fashion world right now and has been one of the most eagerly awaited adverts for years."
Yeah. I guess the Dior people are putting that out, hoping that a bunch of teenage Twihards are going to get all hot and bothered at the thought of shirtless Rob in bed with a bunch of models? While I think Rob is pretty and he seems like a sweet guy, he has the sex appeal of a turnip. I would imagine the Dior commercials will TRY to make him seem like a sex God, but I have significant doubts as to whether he'll be able to pull it off.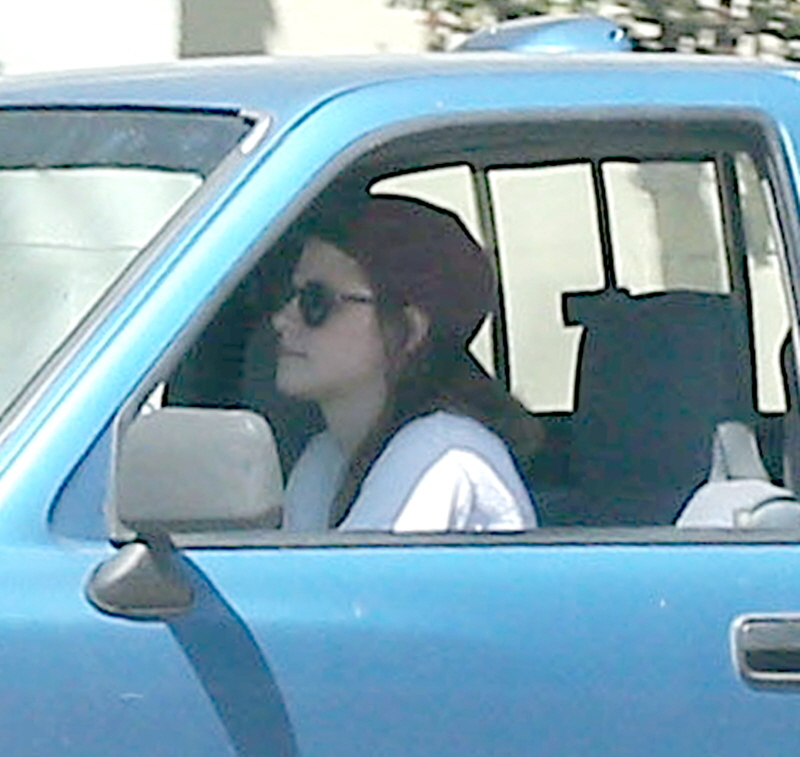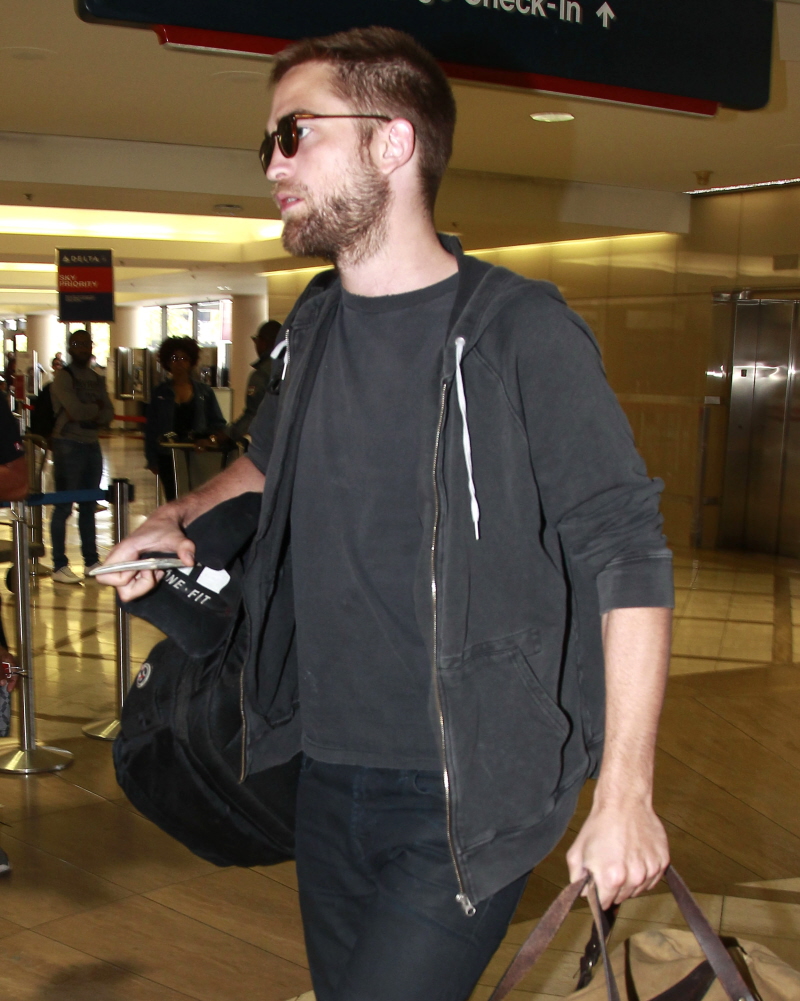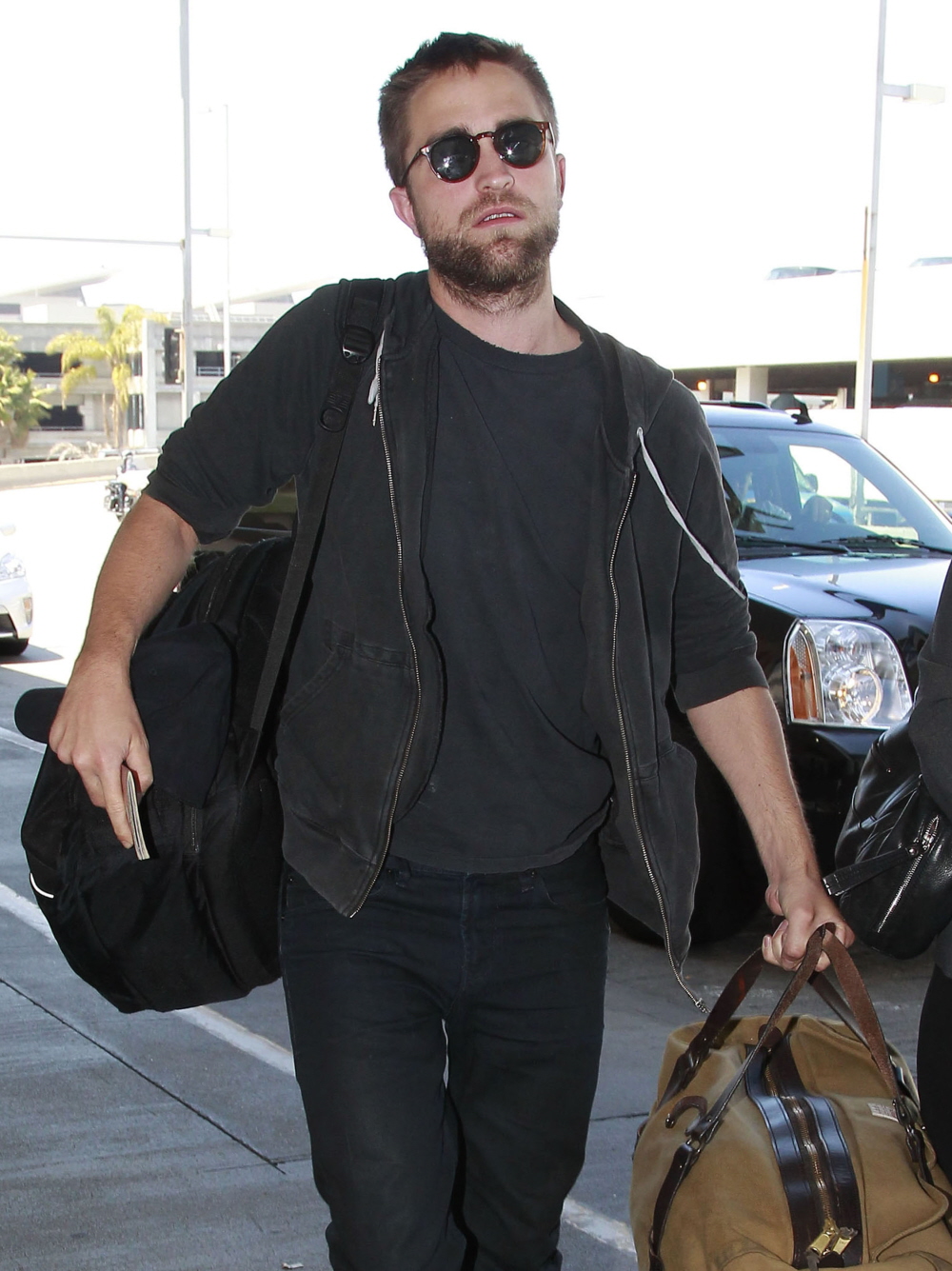 Photos courtesy of Fame/Flynet.