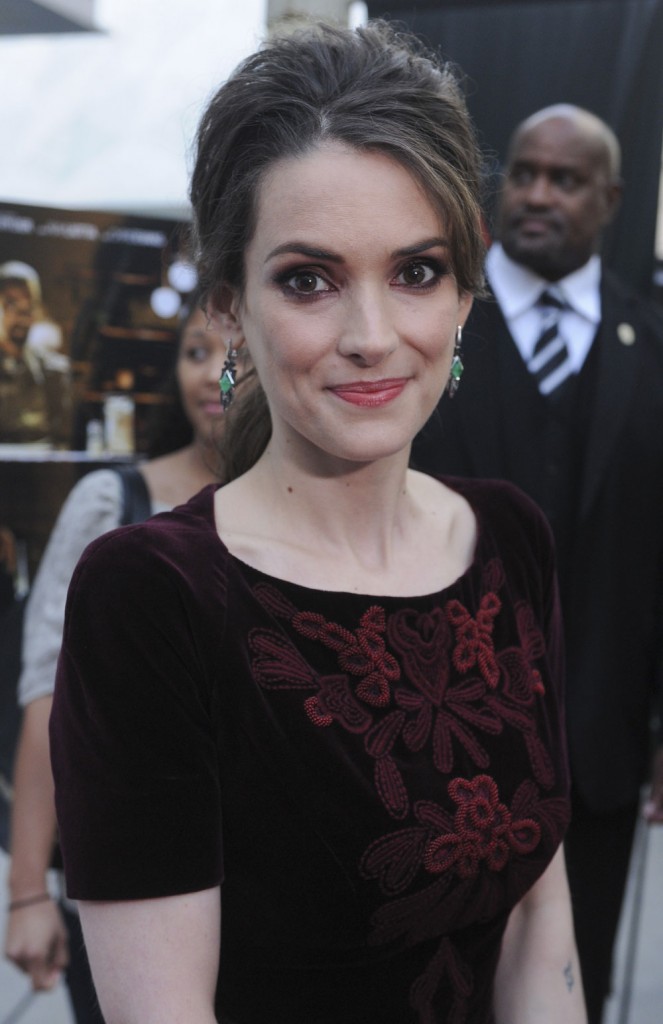 These are photos of Winona Ryder looking tiny and doe-eyed at the premiere of The Iceman in LA yesterday. The film stars Michael Shannon as a contract killer for the mafia who lives the facade of a devoted family man. It's based on "The true story of Richard Kuklinski, the notorious contract killer and family man. When finally arrested in 1986, neither his wife nor daughters have any clue about his real profession." Winona stars as Kuklinski's wife, and it also features Ray Liotta, James Franco and Chris Evans. It's a gritty crime thriller, and the trailer got me interested. I didn't realize the shaggy-haired bearded guy was Chris Evans, even though I had already read he was in the film. He looks totally different! (Unfortunately he wasn't at the premiere) The Iceman currently has a respectable 71% rating on Rotten Tomatoes, and is out in limited release on May 3.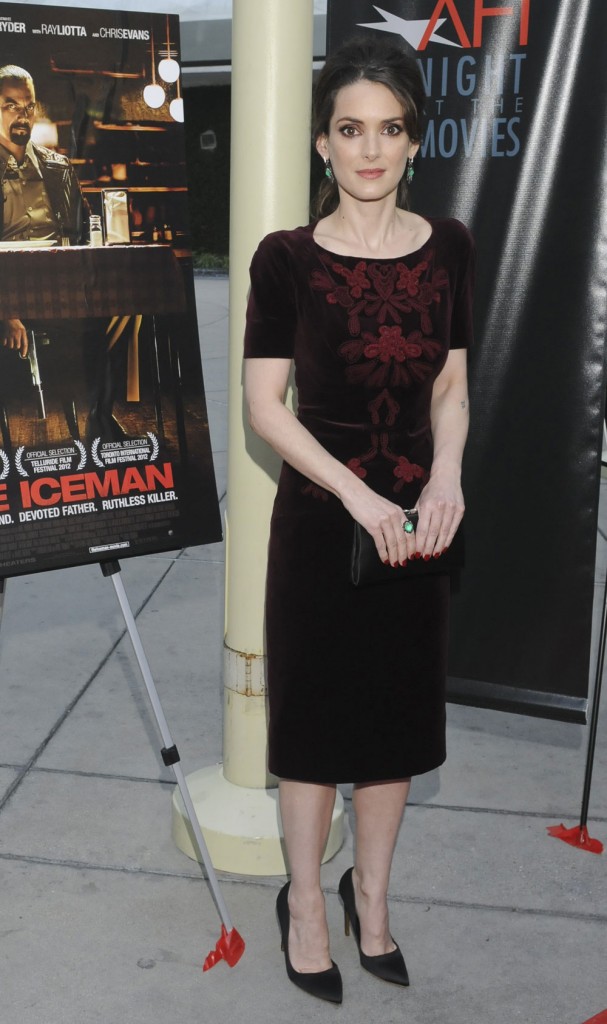 Getting back to lovely Winona, 41, I don't have a designer ID on her dress but I like it. I think that's because I'm around the same age as Winona and have an appreciation for 90s styles. It's very 90s with the deep wine-burgundy velvet and red embroidery across the bodice. (Thanks Kaiser for helping me ID the color!) I love that its somewhat conservative with the cap sleeves and tea length. On someone else, this might not have worked, but on Winona it looks perfect to me. Her messy pony and dark eyes are well done. She didn't go with the obvious and chose a red matchy lip, which would have been overkill. Overall she looks amazing.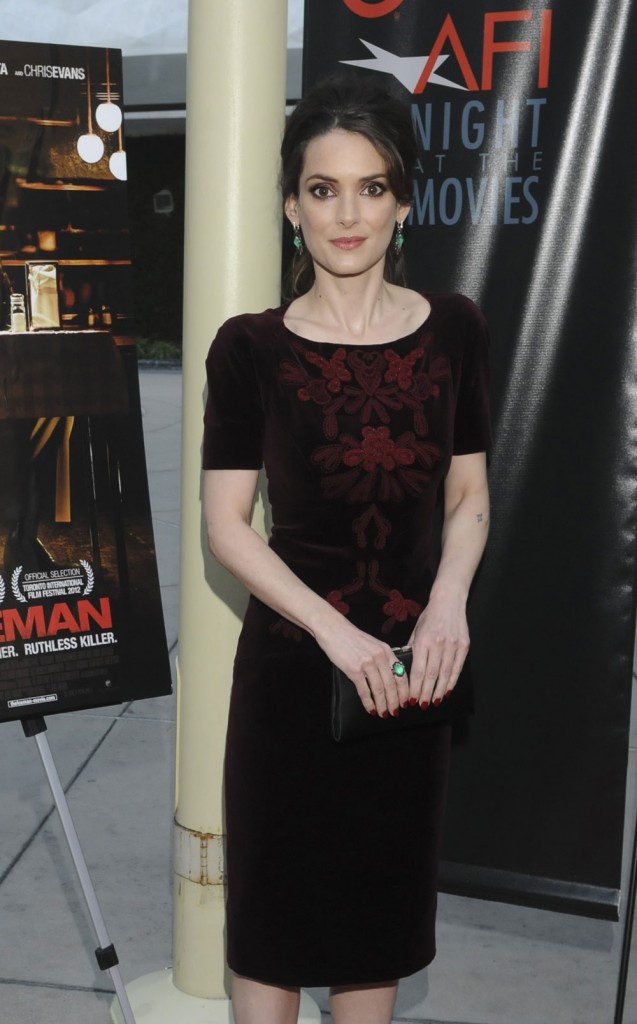 I grew up with Winona, so I love to see her doing well. She paid her dues and then some.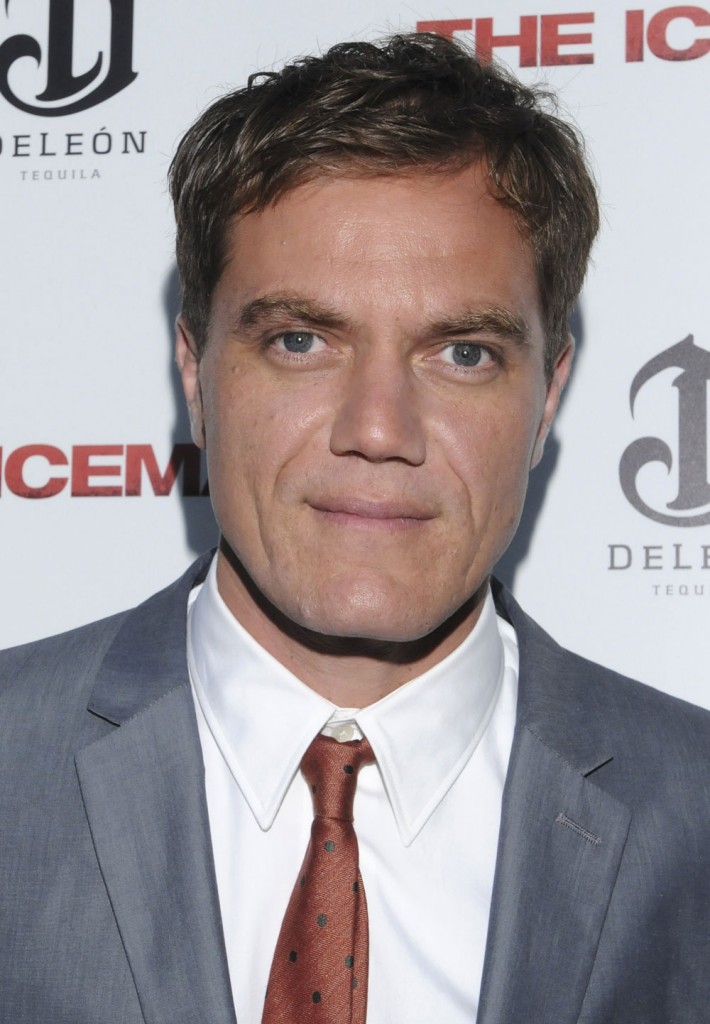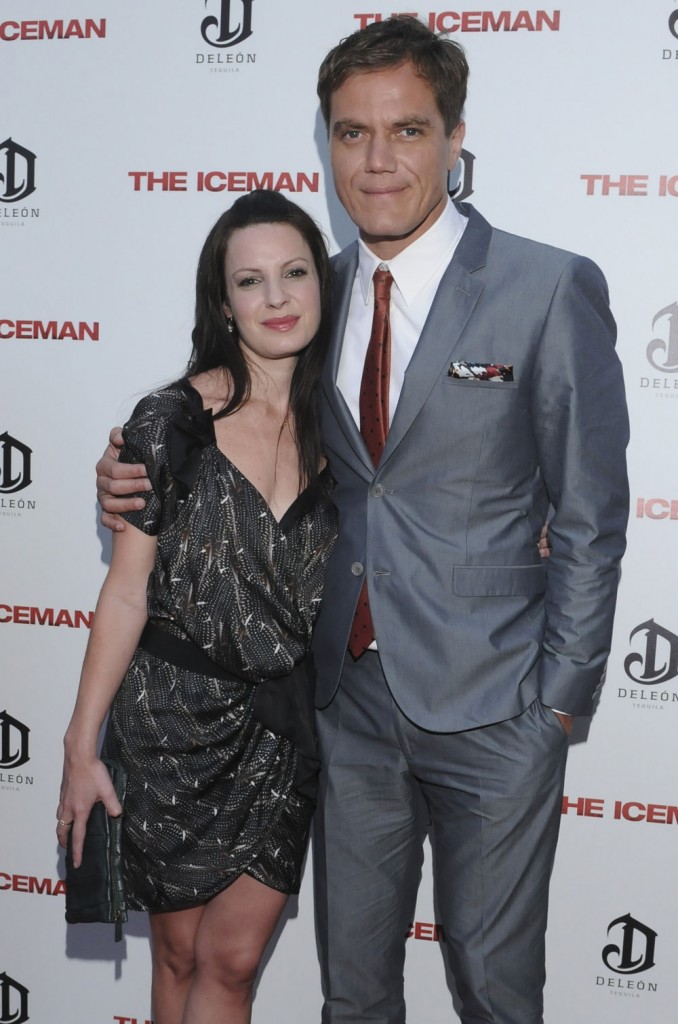 Also there we have Michael Shannon, 38, with his partner, Kate Arrington. (I thought he was older than that.) He creeps me out because I associate him with his Boardwalk Empire character. He's a great actor, but he doesn't do it for me.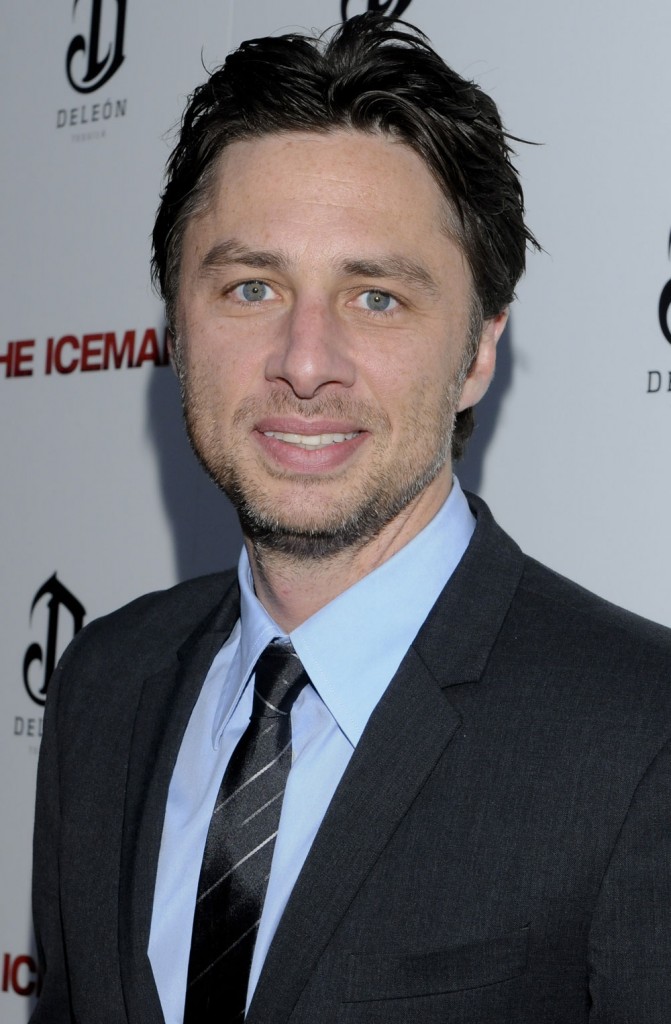 Zach Braff was there but he wasn't in the film. Was he ever a thing? I think briefly but that passed a while ago.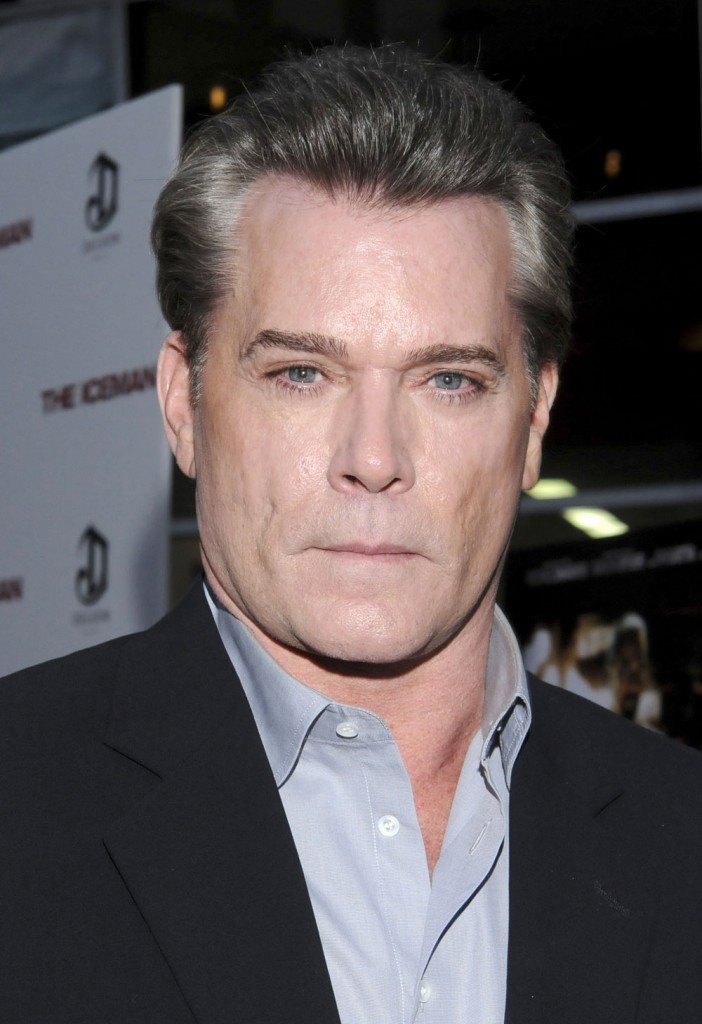 Finally Ray Liotta. He doesn't do it for me either, but a lot of you like him.
Photo credit: Fayes Vision/WENN.com