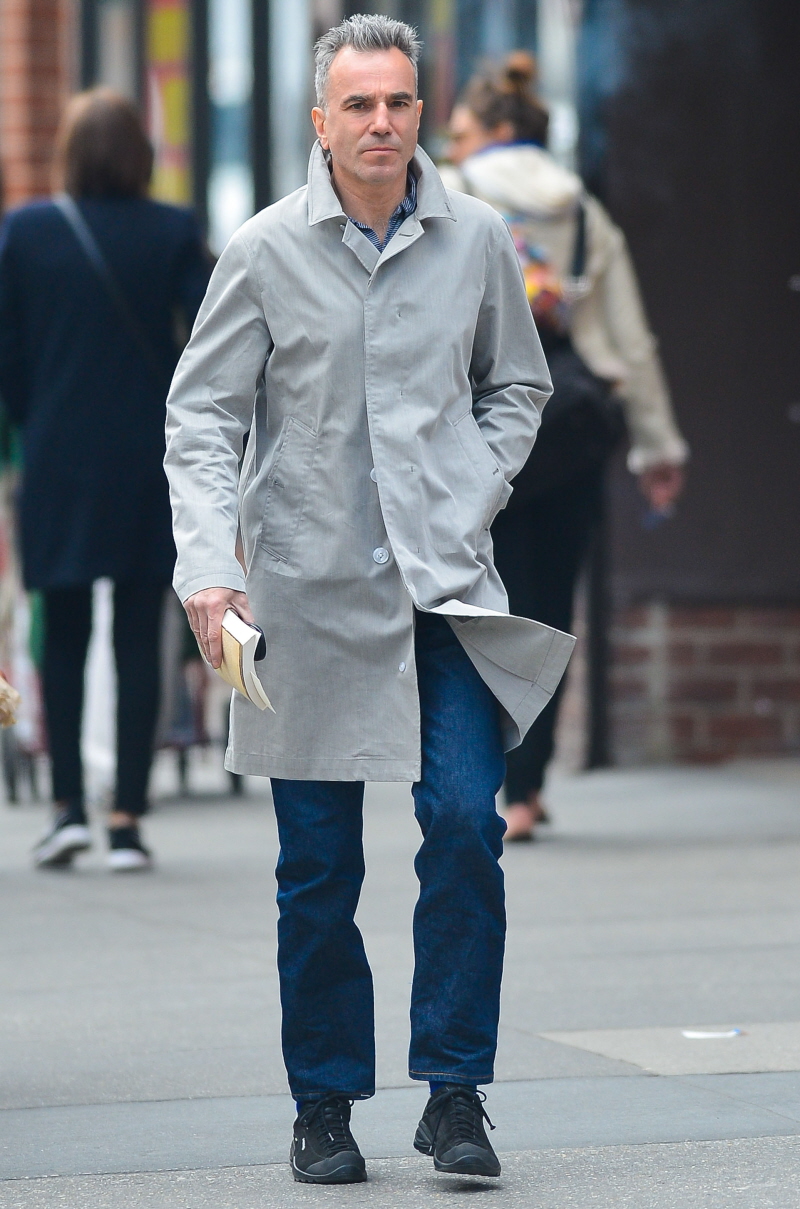 In the past few weeks, I have seen a surprising number of candid photo sets of Daniel Day-Lewis. He lives in New York with his wife and children, and all of the photos recently have been of DDL just out and about in the city. The thing is that he's lived in New York for years! And until he now, he rarely gets pap'd. I seriously doubt DDL is calling up the paps, Ashley Greene-style (sorry, that thought makes me laugh), but I also have to wonder what has changed so much? Is it just that Daniel won his third Best Actor Oscar this year? Are the paparazzi camped out at DDL's house like he's suddenly Brangelina? HA! Anyway, these are some nice pap photos of Daniel on Monday in New York. Although I don't want to interfere in his life at all, I wouldn't mind seeing more candid photos of Daniel from here on out. Why not?
Speaking of Daniel's surging fame – and by that I mean he's always been a famous actor, but he just seems to be getting more attention lately – Daniel was named in this year's Time 100. I think it's "100 Most Influential" right? You can see all of Time Mag's stuff here – the online Time 100 feature is very well-organized this year, so you don't have to wade through enormous galleries to find what you're looking for. Daniel was given "ICON" status by Time, and Tony Kushner (who wrote the Lincoln screenplay) honored Daniel:
In person, in interviews and on the screen, inhabiting the characters by which he's become the world's most celebrated actor, Daniel gives the impression of an uncanny interiority. It fills us with admiration, and it makes us nervous; it's the origin, most likely, of our obsessive and alarmed interest in his method, in his legendary discipline and effort. The power and grace of Daniel's performances seem to emanate from something he's made contact with, deep within, intensely private and specific to his experience but also mysteriously universal.

There's something in the innermost human heart that our greatest artists connect to and, in making that connection, manage to sublime — the process of causing a substance or a quality to take to the air, to infuse the atmosphere and then to condense, to solidify, attaining greater palpability through the impalpable.

Daniel carries his talents and achievements modestly, charmingly and generously. Like the President he brought to life in Lincoln, he's a deep-sea creature who's unexpectedly approachable and thoroughly delightful company. He's a concerned and active world citizen, a spectacular husband and father. But when Daniel acts, he makes the physical metaphysical, and vice versa. He's an actor-creator whose performances aren't just great — they're essential.
Wouldn't it be funny if Daniel just started doing sh-t for the money now? He could be all, "Whatever, I got three Oscars, it's time to do some dumb rom-roms and action movies! GET ME MICHAEL BAY!" No, he would never! But it would be funny.
PS… I like that he carries a book whilst walking the streets of New York. You never know when you're going to be waiting for some meeting to start and you can get through a few chapters. Except that he's Daniel Day Lewis and who is going to make him wait?!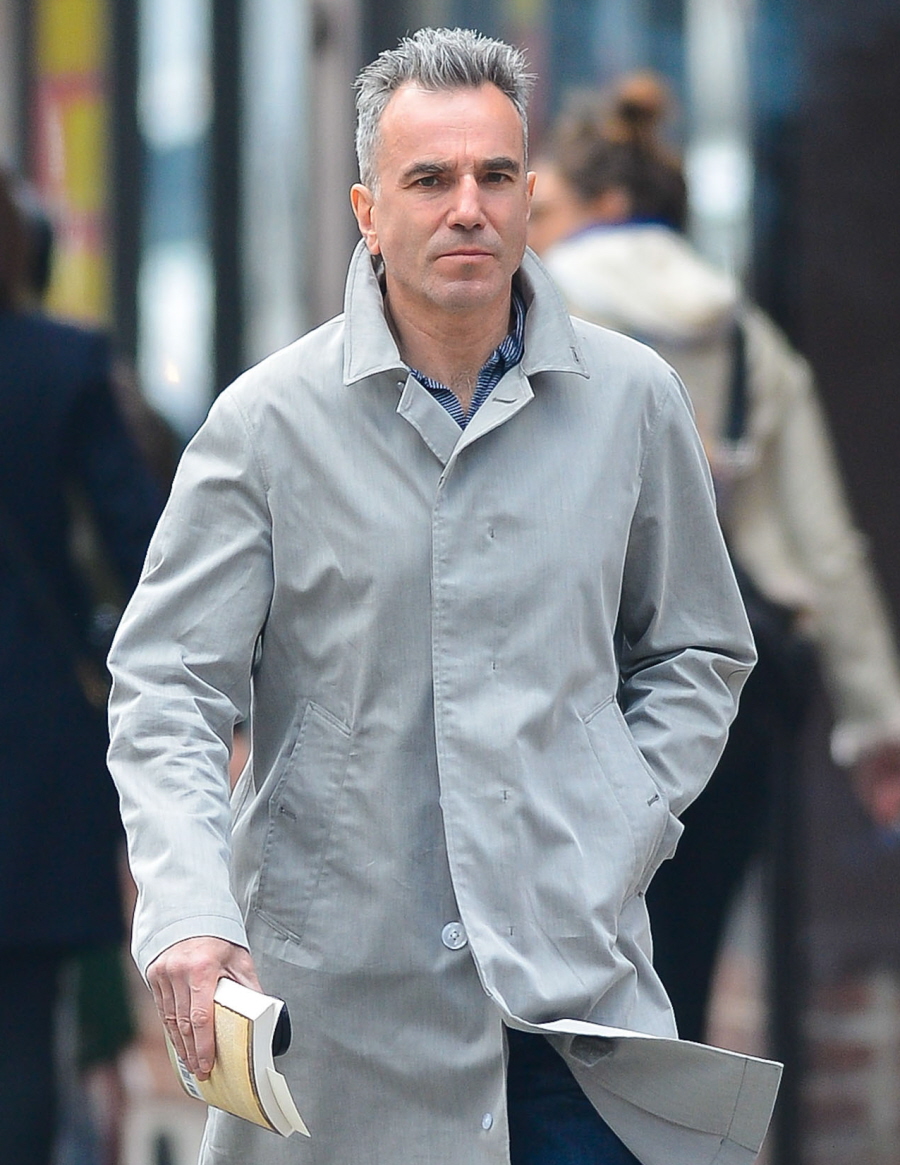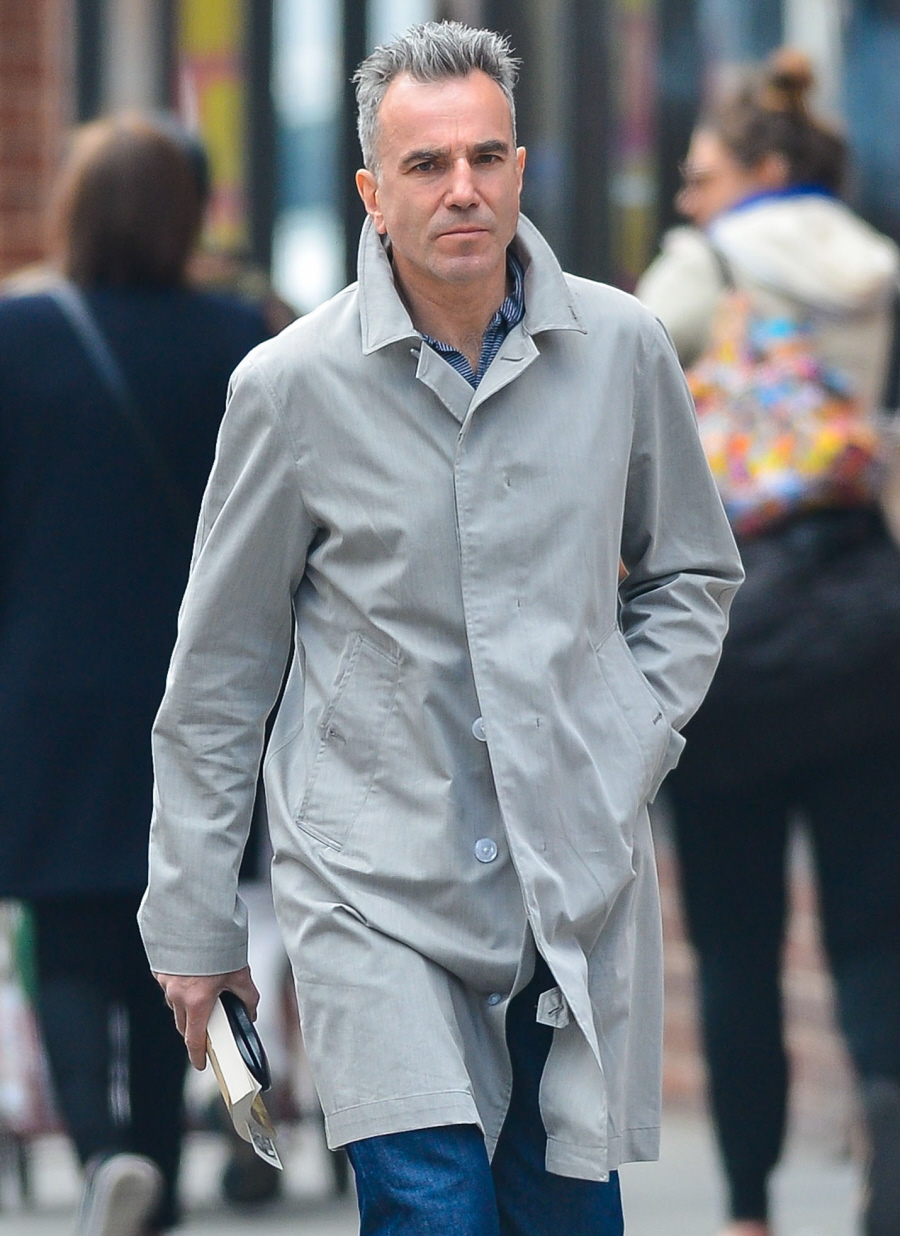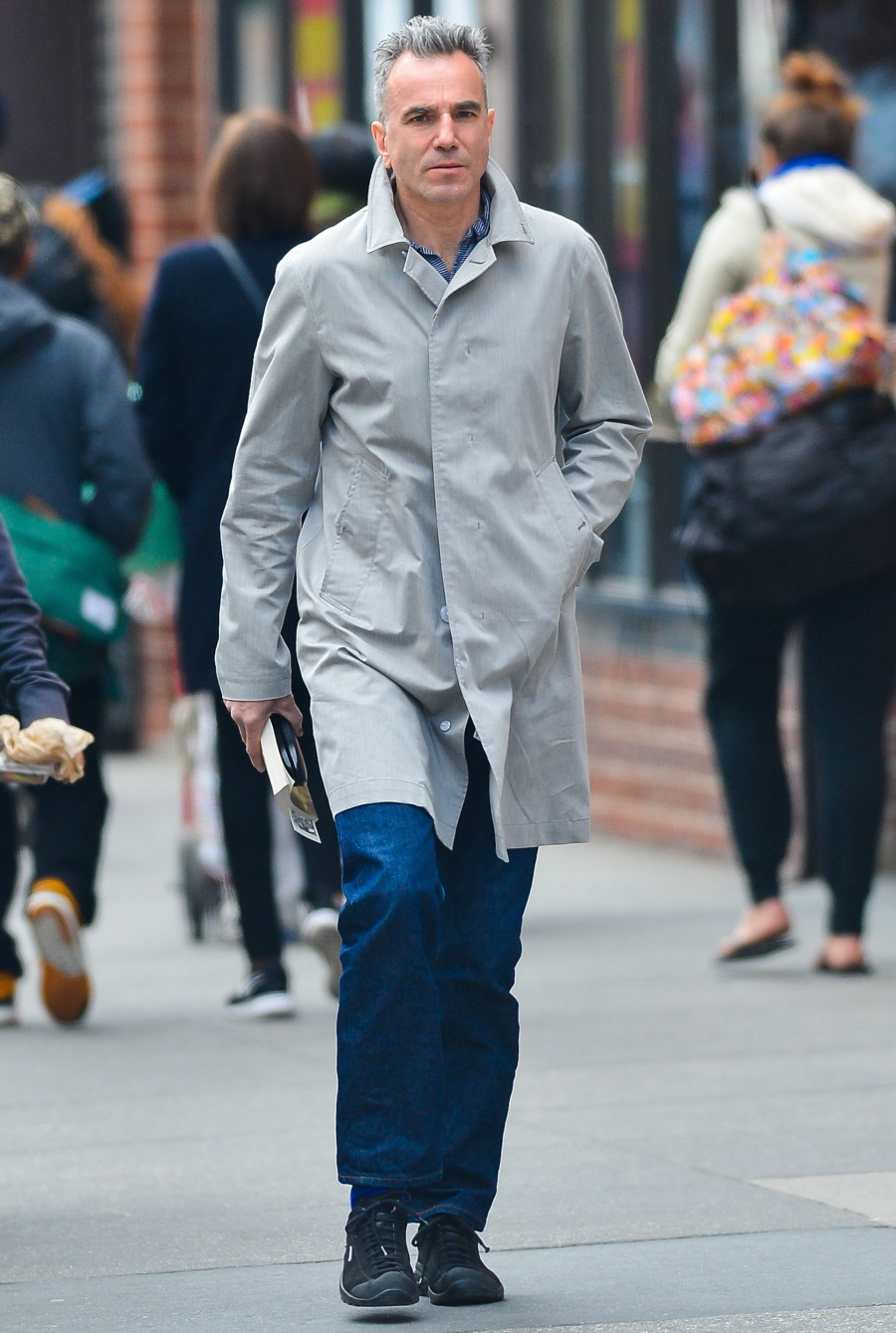 Photos courtesy of Fame/Flynet.