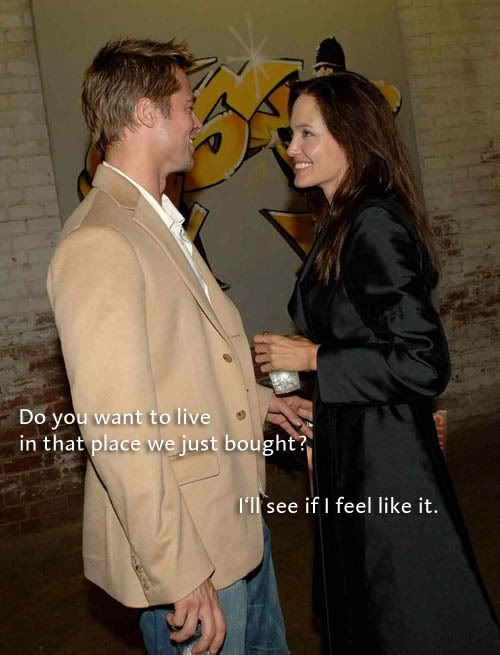 Angelina and Brad have sparked speculation that they're planning a move to Europe by purchasing a luxury apartment in the former East Berlin:
The couple has been regular visitors to the German capital and have now taken ownership of a luxury 6,500 square-foot attic flat in what used to be East Berlin, according to the German edition of Vanity Fair.

The star – who already has homes in the U.S. and an apartment in Paris, France, with Pitt – wants her adopted children Maddox and Zahara and her biological daughter Shiloh to grow up outside the Hollywood bubble.

Pitt is good friends with German architects Lars Krueckeberg, Wolfram Putz and Thomas Willemeit, who designed his house in Los Angeles.
When Brad and Angelina were in Berlin last spring the paparazzi got some shots as usual, but there didn't seem to be as many close photos as when they were in Paris. They just bought a home from the 1830s in the French Quarter in New Orleans. It seems like they're snatching up decoy homes so they can remain a step or two ahead of the paparazzi. Of course collecting and fixing up homes is one of Pitt's hobbies, so maybe he just wanted a new place to work on.
I'm not that great with the metric system yet, so my husband put Angelina and Brad's new place into perspective for me: it's 6 times the size of our 2.5 bedroom apartment, which I find decently spacious.
We love Berlin and go there about twice a year. It's a great city and Angelina and Brad are sure to find plenty to do there if they actually decide to live in that huge place they bought.