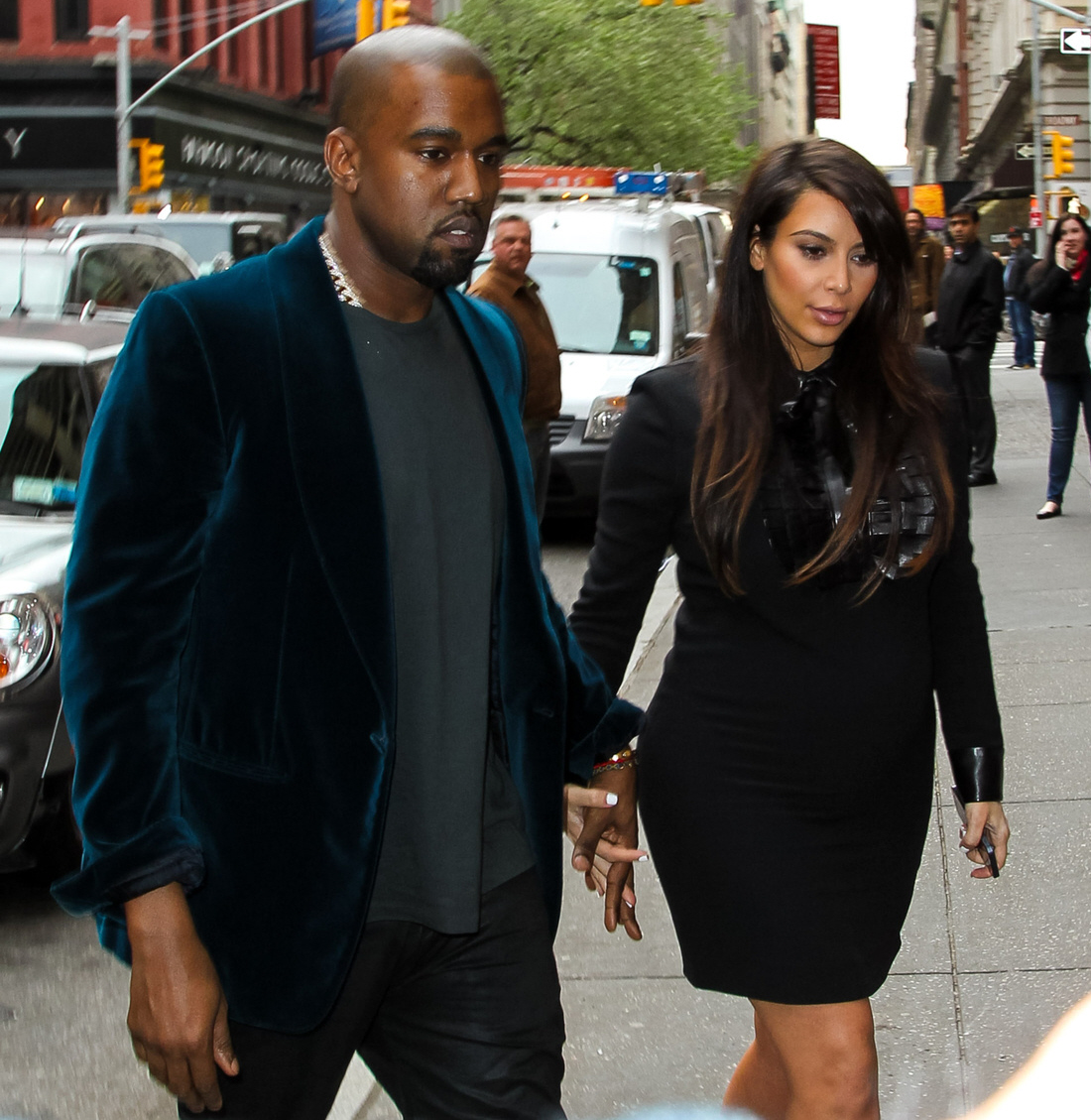 Poor Kim Kardashian. Poor Kanye West. They both seem so miserable, but I guess they're sticking it out for now. The header photo is from two days ago – I just saw it, that's why I'm using it! Kanye and Kim, holding hands. He looks like he feels obligated and she looks surprised by the human contact. Is it really that bad or are we making a mountain out of a molehill? (That's not a reference to Kim's size.) Anyway, this week's tabloids surprising don't feature Reese Witherspoon (like, Reese got NO covers!) but Kim got ONE. She scored the cover of In Touch Weekly, and the article is all about how uncomfortable Kim is and how she has no desire to pose nude.
Figure-hugging dresses, cropped lace tops and Twitpics are about as close as fans will get to seeing Kim Kardashian's baby bump.

A source confirms exclusively to In Touch that the star, who's seven months pregnant, toyed with the idea of following in A-lister footsteps by revealing her belly on a magazine cover — but changed her mind at the last minute.

"She was considering doing the Demi Moore-style pregnant photo shoot," a source tells In Touch exclusively, but she ultimately bowed out.

"She would have had her pick of any cover she wanted," the source added, saying that Kim had many offers on the table. However, "It opens her up to too much scrutiny."

As In Touch reported, the reality star has been "freaking out about her body" and the steady weight gain throughout her pregnancy. "During a recent fashion shoot," says a second source, "she burst into tears, saying she looked gross."

Kim even admitted to Ryan Seacrest in an April 21 E! special: "I was waiting for this amazing pregnancy where I could just do whatever I want and eat whatever I want, and it hasn't been that way. It's been a lot of pain everywhere."

So while the media hungry star typically has a long line of shoots on her schedule, the source predicts she'll lay low until the baby is born. "She won't do any monthly covers until after the baby."

Another source says Kim is depressed: "This is the opposite of how she thought pregnancy would be. She thought she'd be the most stylish, sexy pregnant woman ever. Kanye would dress her and people would talk about her maternity style as trendsetting."
Well, I'm torn. I really don't want Kim to do any nude photo shoots while pregnant but I also think that if she really wants to do it, sure, she should. She shouldn't worry about people judging her body. Plus, those pregnant photo shoots are inevitably tacky and they Photoshop the crap out of everyone, so it's not like Kim would be doing a "blemishes and all" shoot while pregnant.
As for all of the angst about her weight gain… I dislike the way the tabloids keep pushing the issue. I don't think Kim is enjoying her pregnancy very much either, and her weight gain might be a part of that, but it pisses me off that Kim has to keep on justifying her body. At this point, just let Kat-Face be.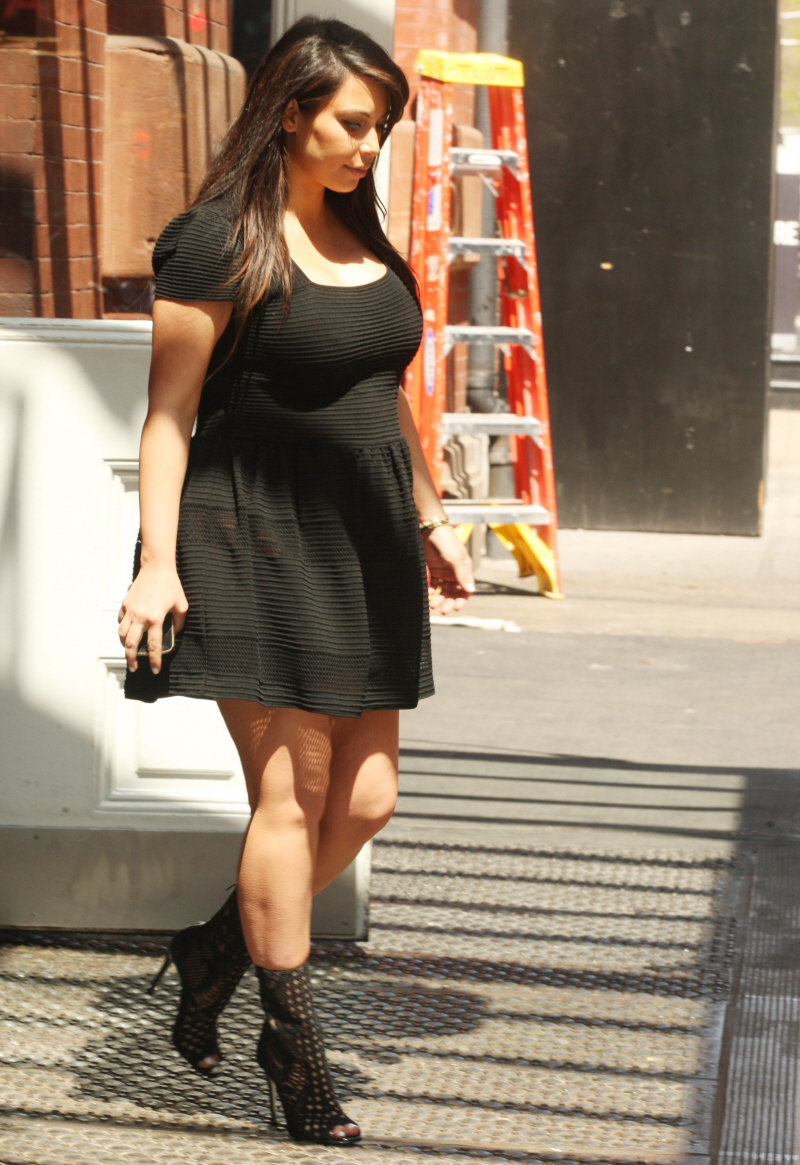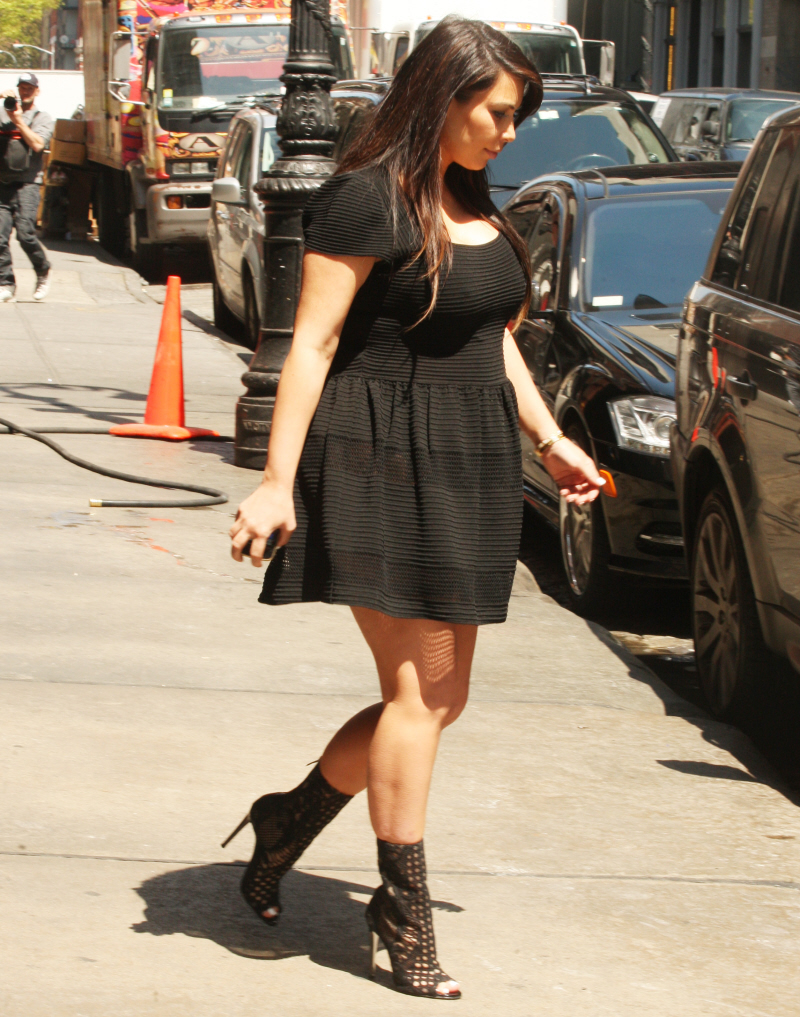 Photos courtesy of Pacific Coast News and WENN.