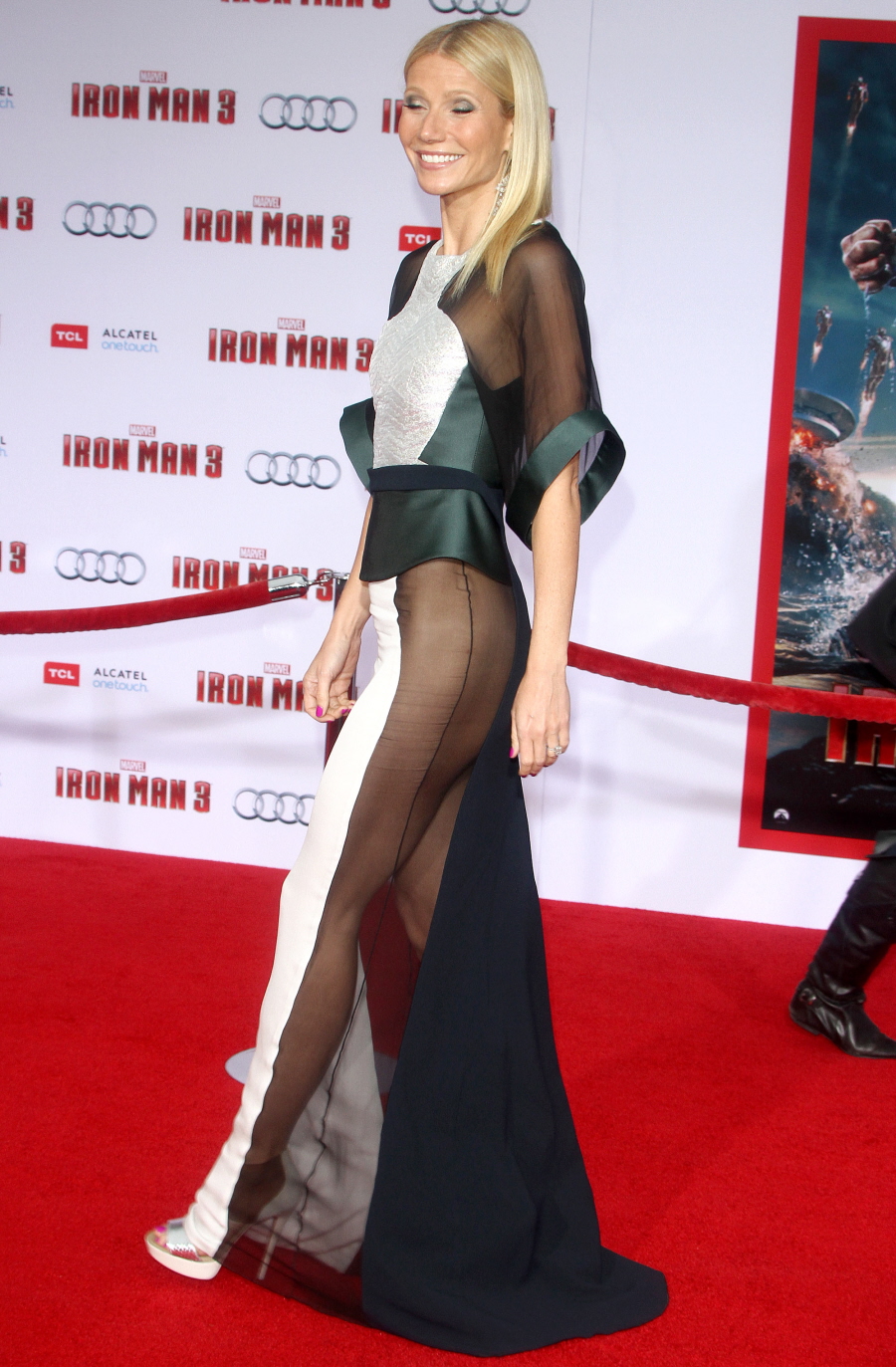 This was my thought process as I began to look through these photos of Gwyneth Paltrow at last night's LA premiere of Iron Man 3… "… Black & white…? OK, Goop. Colors are for peasants… Oh, her dress is full-length. I guess she wanted everyone to know she's THE STAR by wearing a proper gown… Yay, sleeves!….this isn't so ba-OMG GOOP BUTT."
Right? It sort of hits you all of a sudden that Gwyneth is literally showing us her Goop Butt. The dress is Antonio Berardi Fall 2013. I'm guessing the designer would have lined the thing, but Gwyneth was all "I'll wear this straight off the runway and show everyone my Goop Butt and Goop Biscuit." I hope the dress has some built-in panties (??) because if it doesn't, Gwyneth was flashing her bits and pieces all night.
So, overall, what do you think of the dress? Even though I'm looking at Goop Butt, I kind of don't hate it. This is one of Gwyneth's strengths as a celebrity: she dares to wear interesting clothes and she's not afraid of wearing controversial gowns. Sometimes it works out for her, sometimes it doesn't, but I like her style boldness. My biggest problem with this whole ensemble isn't the Goop Butt, it's the terrible shoes!!! Those things look cheap and stripper-tastic. And of course, I'm sick of her flat-ironing and center-part. This whole look feels very '90s, right?
PS… Two different earrings!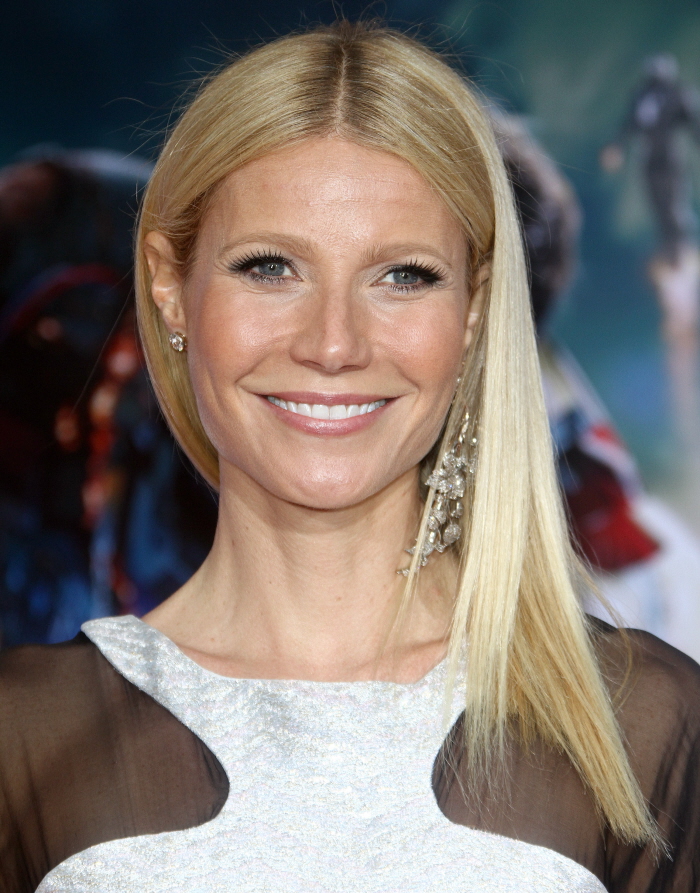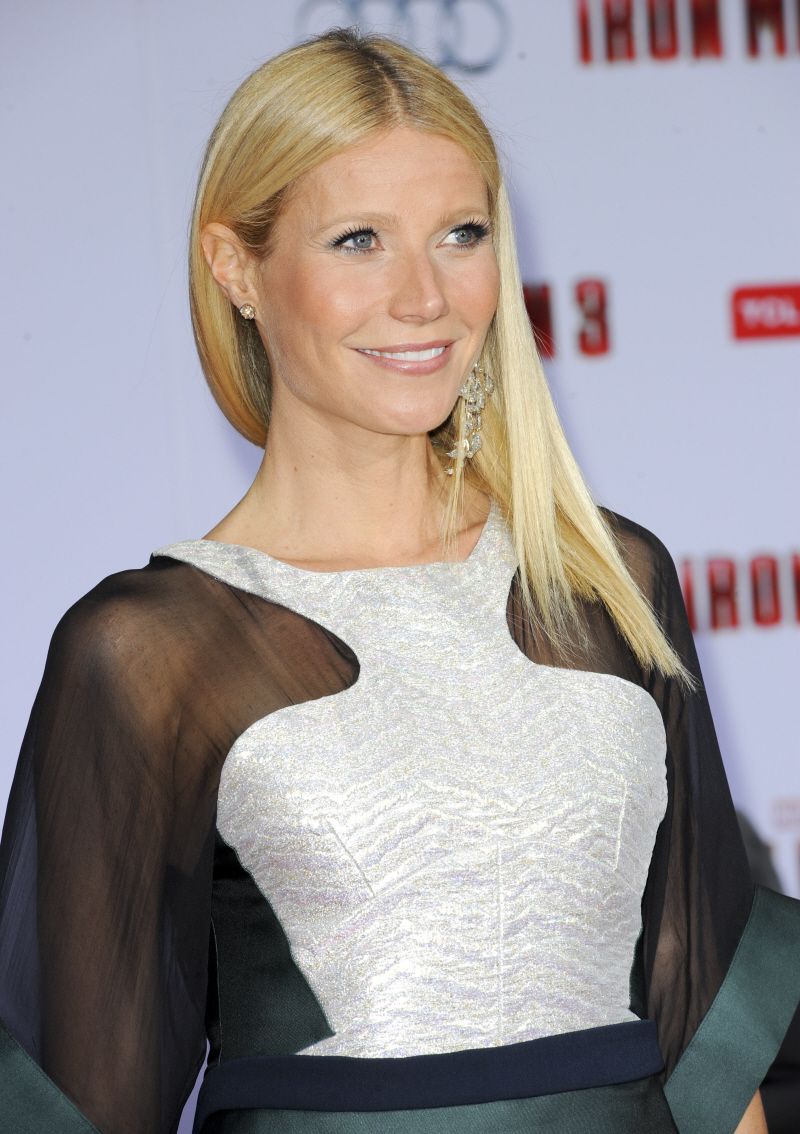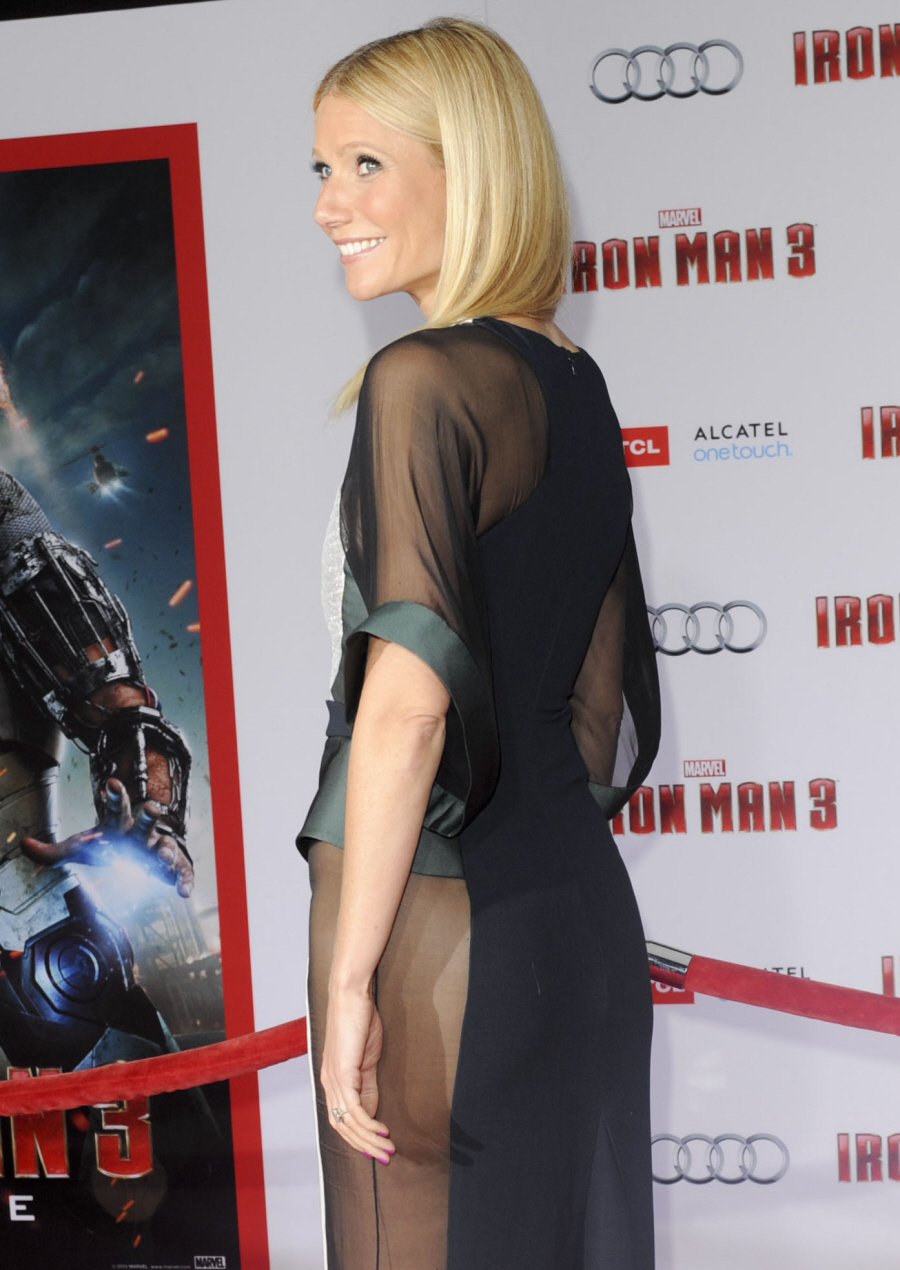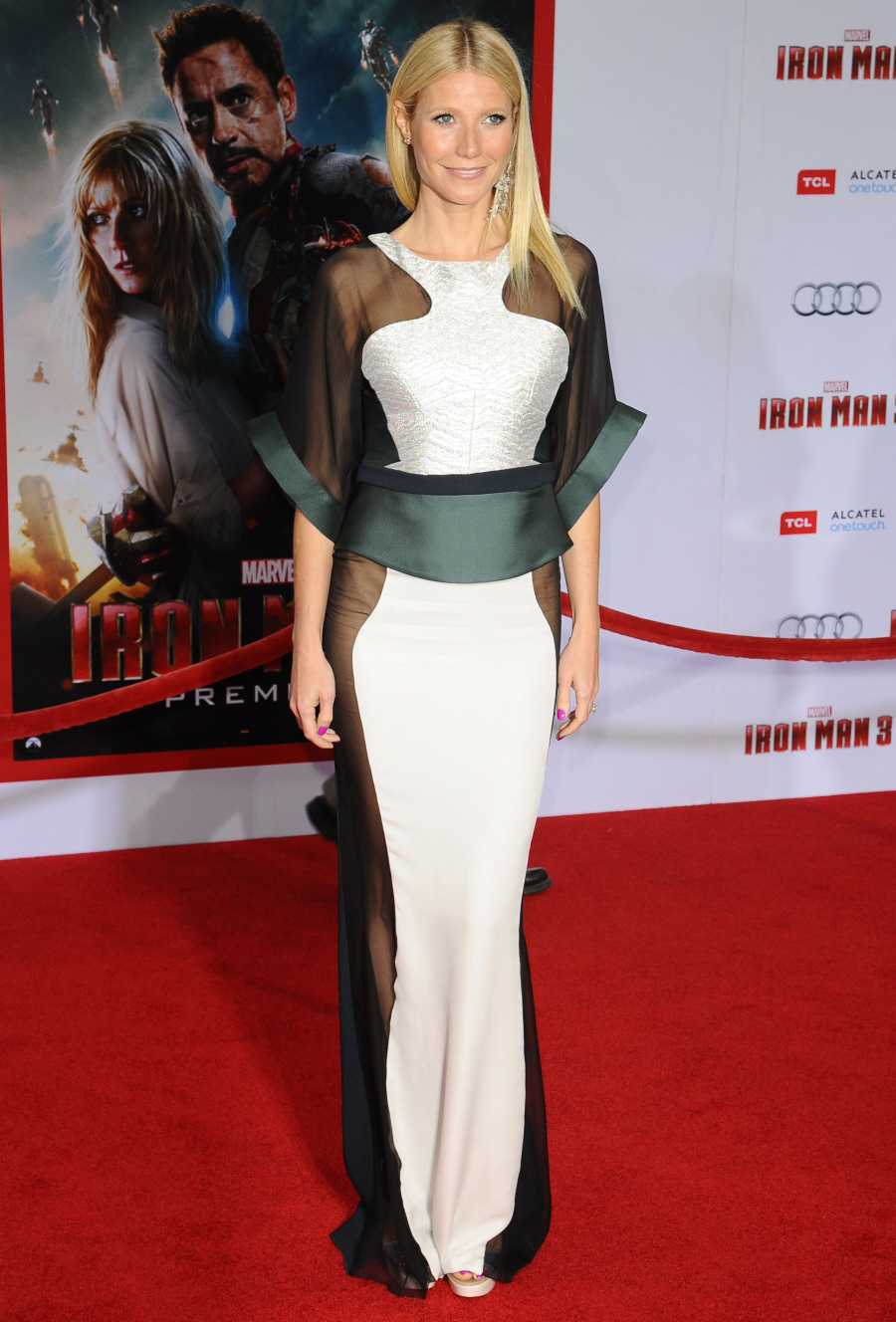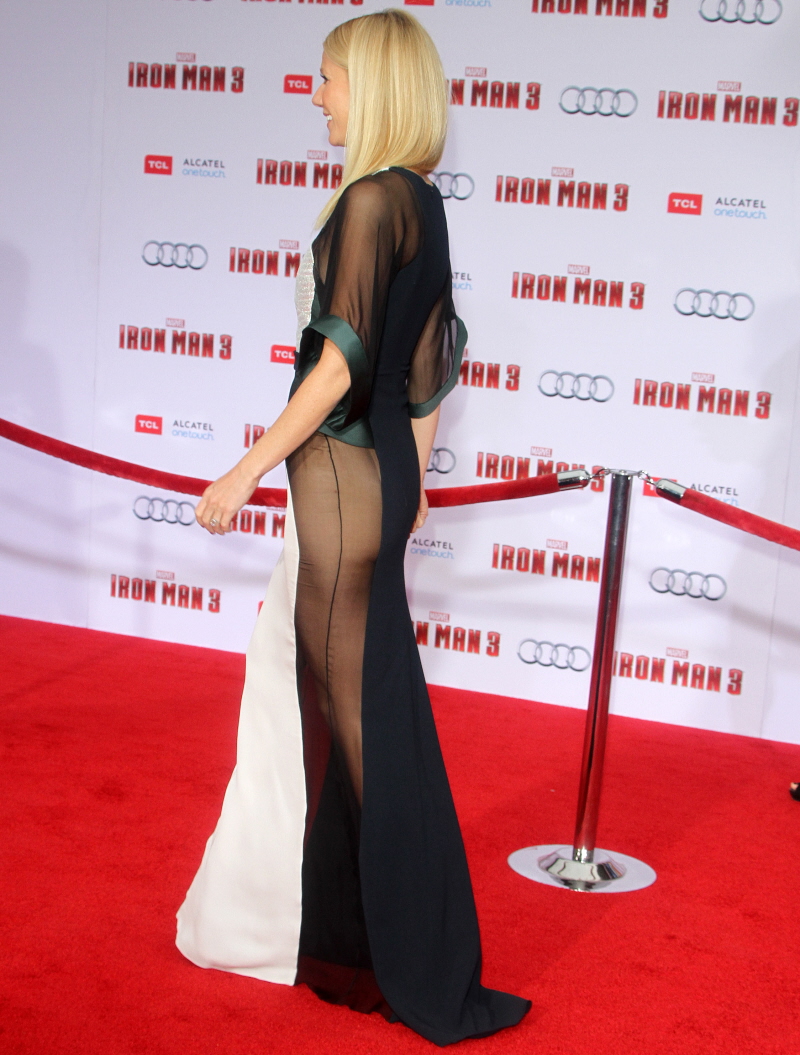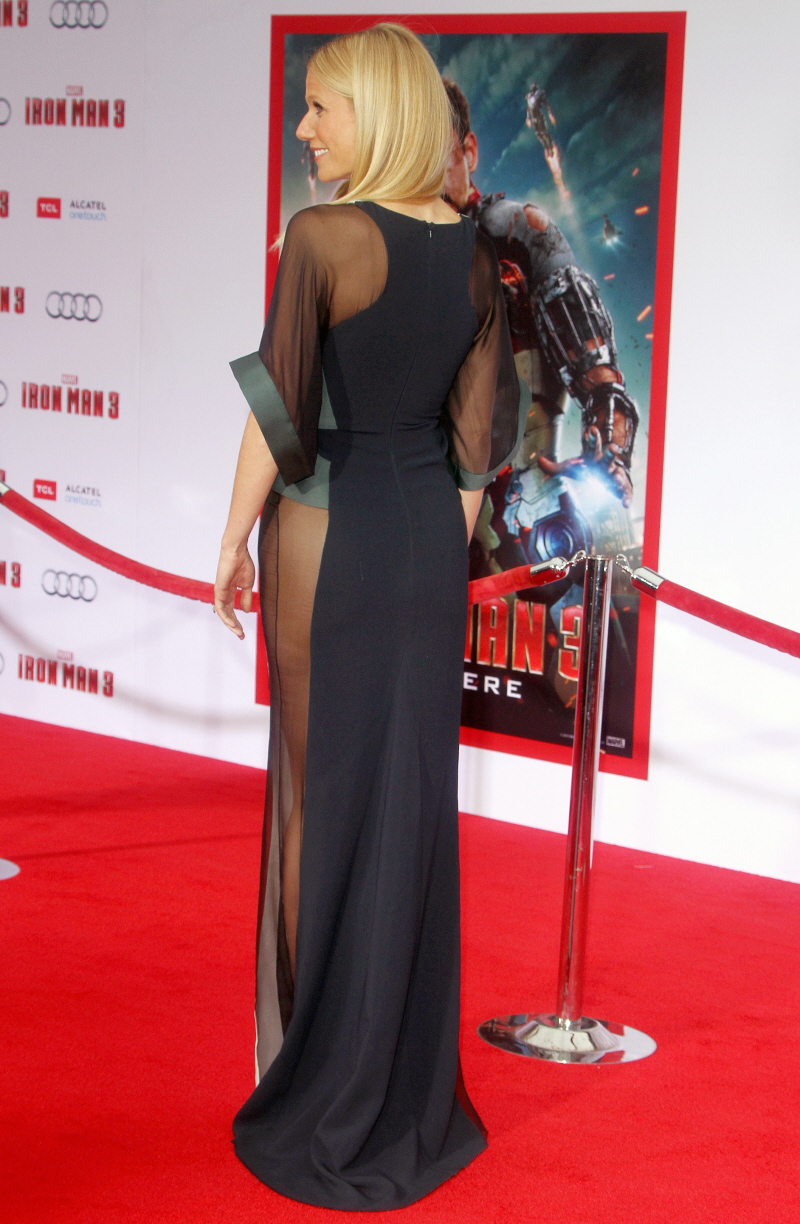 Photos courtesy of Fame/Flynet and WENN.