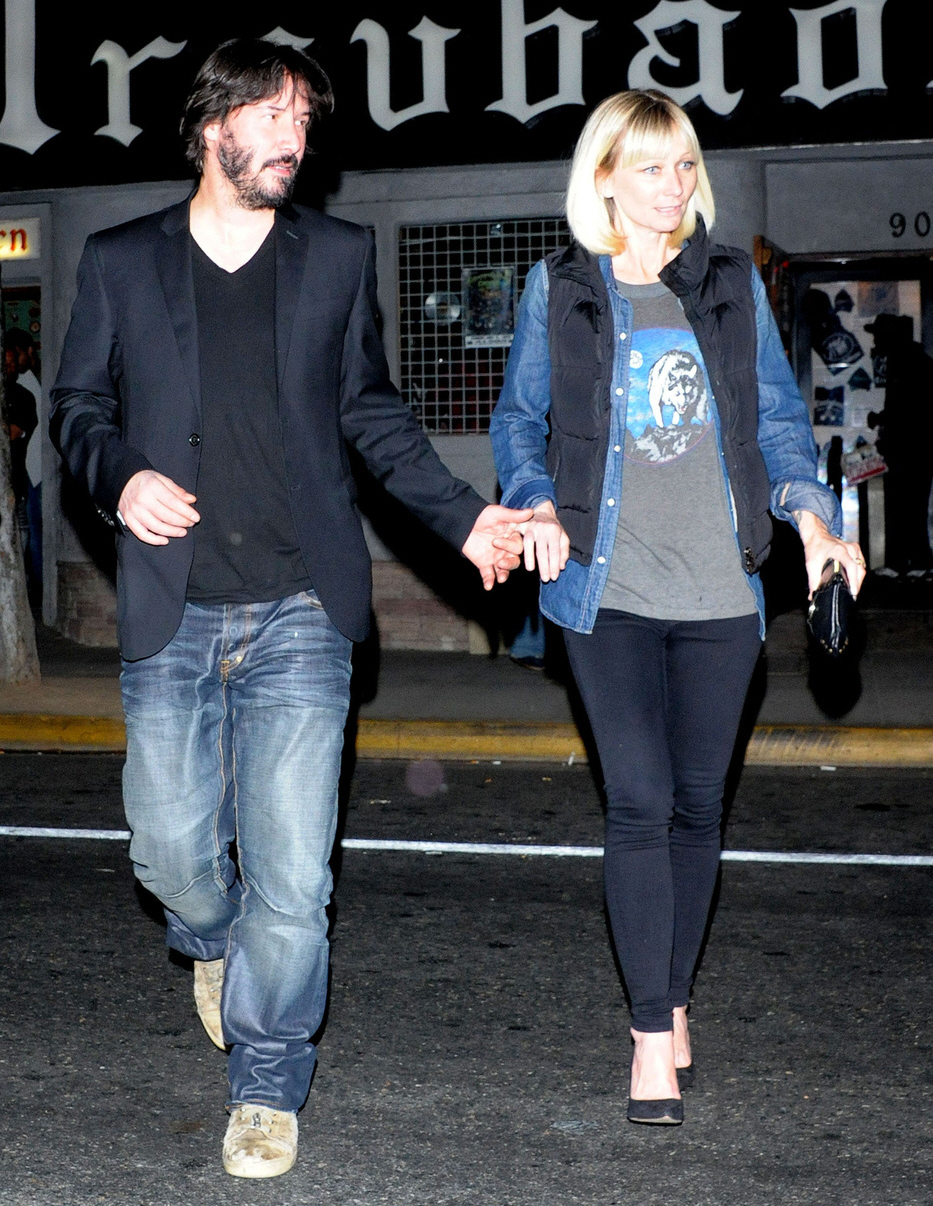 Here are some photos of Keanu Reeves in West Hollywood on Monday night with an unidentified lady. Considering Keanu is SO private and I think most of us just want him to be happy and healthy, I wouldn't make a big deal about him being seen in the company of a woman… except that he seems to trying to hold her hand. If you look closely at the one photo, Keanu is actually gently holding her pinkie. It's a sweet, intimate gesture. Is this his new girlfriend perchance? Am I even allowed to ask that? I hope he does have a girlfriend. Sad Keanu needs some happiness in this life.
Speaking of Sad Keanu, he is currently promoting his new film Generation Um… (the ellipsis is part of the title, it's not just me thinking as I'm writing). Generation Um… is one of those multi-storyline, interconnected films, which seem to be popping up a lot this year (Disconnect is another one). Keanu did an interview with Entertainment Tonight where he pontificates on generational differences and all of that, but around the 2-minute mark, the ET interviewer gives Keanu his own little "Sad Keanu" doll. Keanu handles it really well!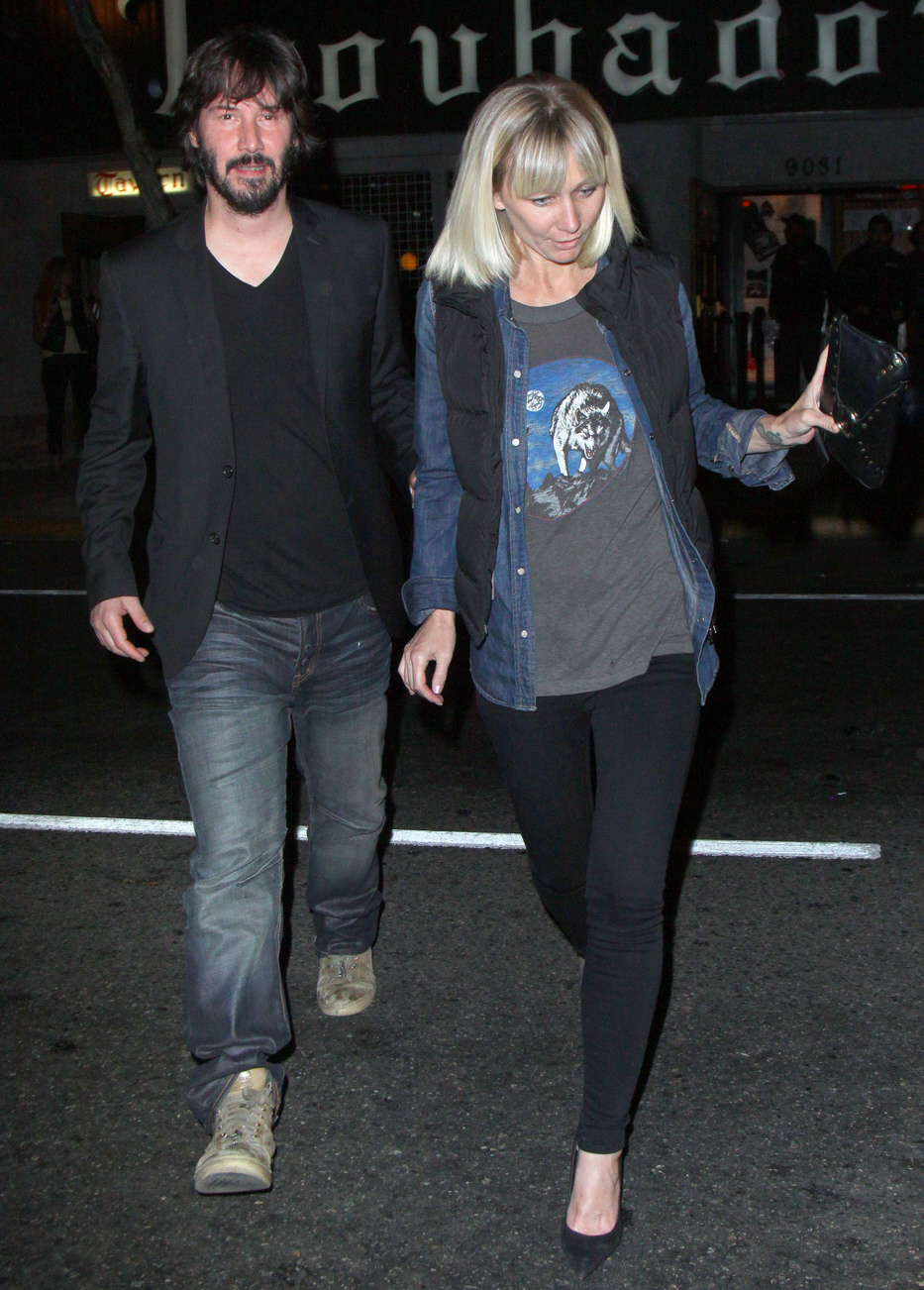 Photos courtesy of Pacific Coast News.