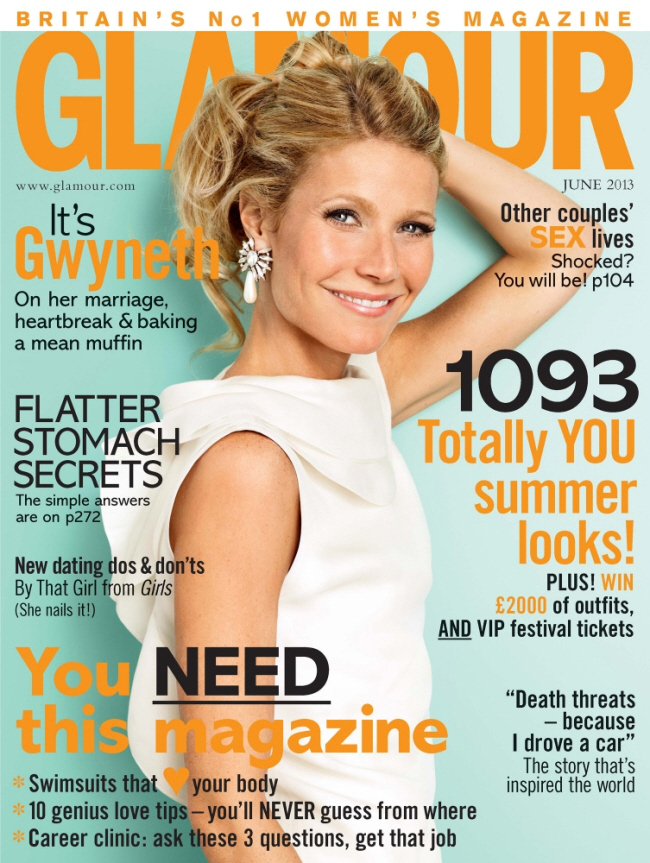 Gwyneth Paltrow covers the June issue of Glamour UK, and the photoshoot is nothing special. But maybe it doesn't matter, because it's just GOOP and Goop changes from interview to interview, always spewing different crap. I think it was just last week when she claimed that she really didn't want to raise her children in London because of the accents. And in this interview, she's talking about how much she loves London, blah blah. She also admits that she has a nanny ("so if I need to go to Dubai for Max Factor, then I can") and that her marriage to Chris Martin is not a bed of roses. Some highlights:
She loves London: "I love London – it's my adopted home. Being an American woman living in Britain, there are things I've had to catch up on, though. Chris had to explain Blue Peter to me! In London, the kids and I really take advantage of the city. I have them on the tube, in the museums, in St James' Park, the theatre. I use that city so much – I want them exposed to it."

Balancing work and motherhood: "I drive the kids to school, I cook. But I have a nanny, so if I need to go to Dubai for Max Factor, then I can."

Suffering: 'I've had a great deal of suffering in my life. I've lost people – my first cousin, my best friend in a car accident. I've had a lot of things happen to me that I don't talk about in the press. I've had a lot of really heartbreaking, difficult things. But all of those things have strengthened my resolve to make the best of my life.'

Marriage problems: "It's hard being married. You go through great times, you go through terrible times. We're the same as any couple. I asked my dad once, 'How did you and Mum stay married for 33 years?' And he said, 'Well, we never wanted to get divorced at the same time'. And I think that's what happens. When two people throw in the towel at the same time, then you break up, but if one person's saying, "come on, we can do this', you carry on. I've learned more about myself by being married than anything else. I hate to say, 'We've got it worked out,' because you never know what's going to happen, but we laugh, we're good friends, we like to do the same stuff."

On Chris: "I'm a very grounded, homey person and Chris is a very mad scientist, genius songwriter. So I never say 'Where are you? You should be home by now'. I never place demands on him because I think he's a really talented man and he's putting something good into the world."

Her children: "Having children changed everything. I used to work all the time, but if you do that, you don't see your kids, so I look for something that's interesting, that doesn't require me to be in every scene and fits in with my children's school schedule. Having children is a huge responsibility in terms of raising people who will contribute to the world. The people I've met who function best in the world are people with good manners, who are curious, who know different places and speak more than one language. So that's what I'm trying to do."
Hahaha, Gwyneth considers herself the grounded one!!!! That explains so much about her life, doesn't it? Gwyneth is always doling out lifestyle advice because she always thinks she's the sanest person in the room. Do you think that's true? Granted, Gwyneth is friends with a lot of crazy celebrities, and I suspect she IS "grounded" compared to, say, Beyonce or Cameron Diaz. But that doesn't means she IS grounded.
Also, I had to look up "Blue Peter" because I'm a gauche American peasant. It's a British children's show.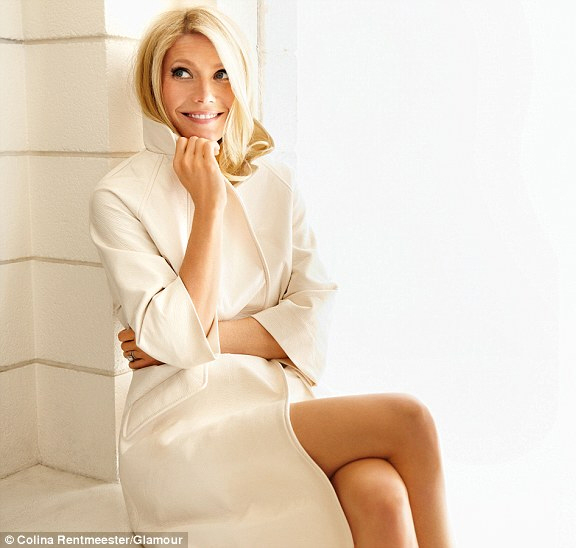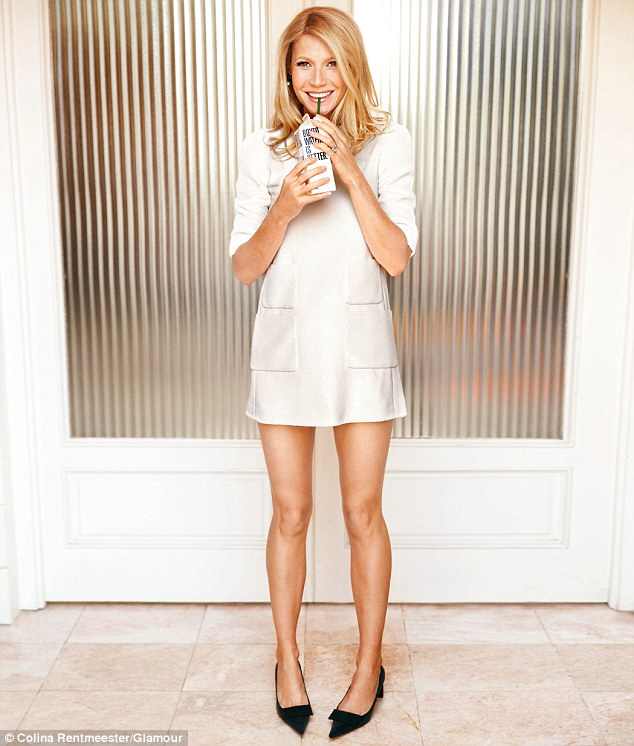 Photos courtesy of Glamour UK.