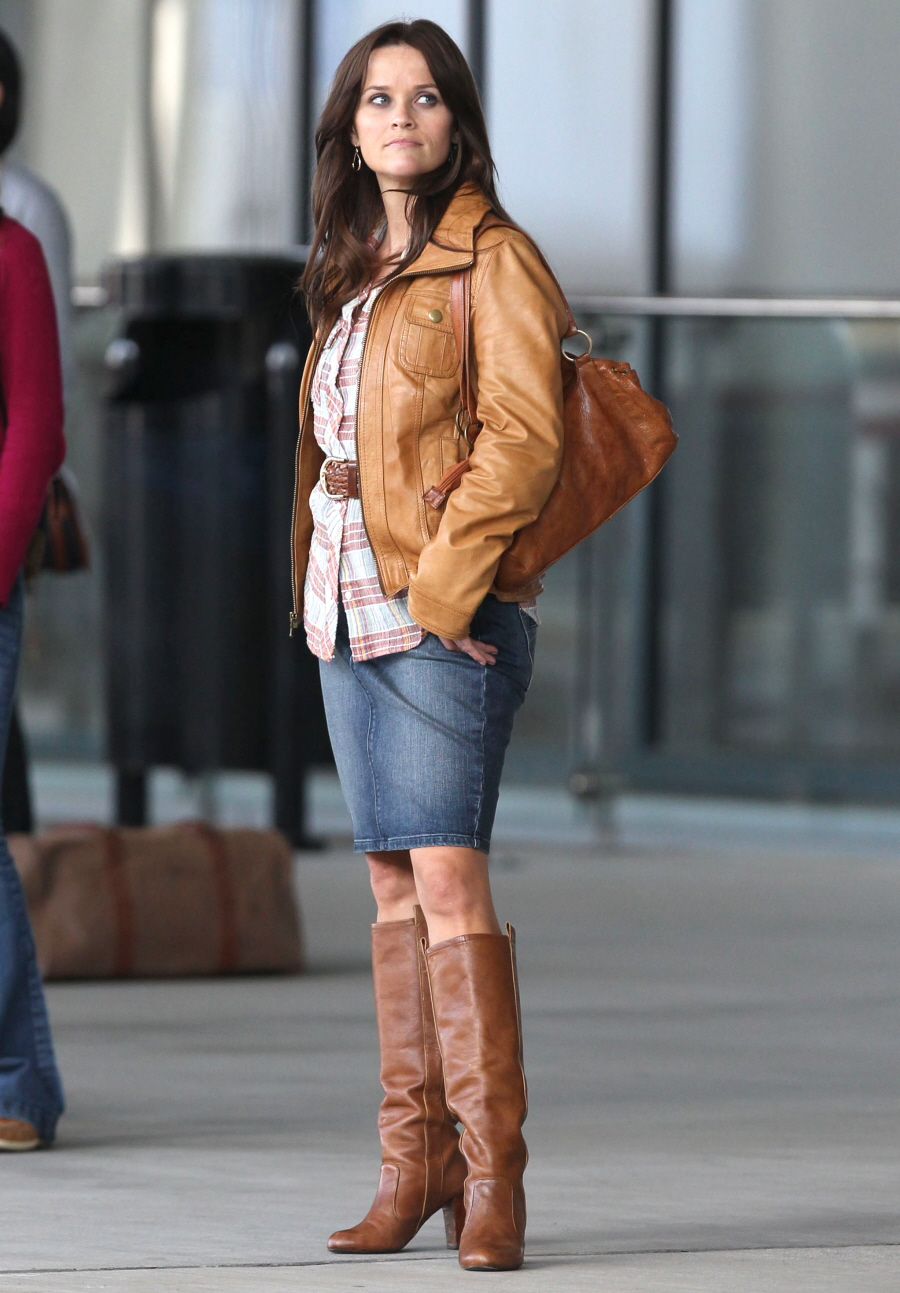 Reese Witherspoon gave her first post-arrest exclusive interview to Good Morning America today. So I guess we now know what path Reese is taking (which I laid out earlier this week): Reese is going to try to "come back" from her arrest immediately, she's not going to wait a few months. This will probably be the start of Reese's apology tour. Sort of. The real start was her public statement just after her arrest became public, and continued through last week with some strategic leaks to People Magazine. Now she's got this GMA interview, and I would imagine there's a People Magazine cover next week maybe. Or maybe Us Weekly, but probably People. Anyway, here's Reese's GMA interview, I'll have quotes on the other side:
Looking contrite, humbled and wiser for what happened, Reese Witherspoon addressed her arrest two weeks ago at the top of her interview with Good Morning America on Wednesday – calling it "one of those nights."

"We went out to a restaurant in Atlanta, and we had one too many glasses of wine," the Oscar winner and mother of three, 34, said, referring to herself and her husband, agent Jim Toth. After their car, which Toth was driving, was stopped, he was charged with DUI, and she with disorderly conduct.

"We thought we were fine to drive," she said, "and we were absolutely not, and we are so sorry and just so embarrassed." She added, "We know better and we shouldn't have done that."

Blaming "poor judgment" for not simply calling a cab, Witherspoon said, "We made a mistake, and it was something that will absolutely never happen again."

The police report noted that Witherspoon did not follow the officer's orders and she got out of the car, and spoke in abusive language to him.

"I was so disrespectful to him," the actress acknowledged on GMA. "I have police officers in my family. I work with police officers every day. I know better. It's just unacceptable." (Adding a note of levity, she also said, "I played a lawyer in a movie so many times I think I am a lawyer. And clearly I'm not a lawyer, because I got arrested.")

She explained, "I have no idea what I was saying. That night I saw him arresting my husband, and I panicked. I said all kinds of crazy things. I said I was pregnant." The actress flashed a look of amazement, then said, "I'm not pregnant. I said crazy things. I had no idea what I was talking about."

Telling her older children about the very public incident, she said, was "the hardest part about it. When you make a mistake, you take responsibility, and we are taking responsibility, and we are doing everything within our power to make it right."

Among the biggest lessons she learned, she said: "When a police officer tells you to stay in a car, you stay in a car."
Well, what do you think? I think she's got the best talking points and argument she (and her PR team) could come up with. How many times did she say "panic" and "I don't know"? She accepted responsibility, she talked about learning her lessons, she acknowledged that there's no excuse. I came out of this thinking that she might have been blackout-drunk though, especially when she talks about not knowing what she was saying. No offense, but she's pretty long in the tooth to be getting THAT drunk at what seems like just a night out in Georgia. Anyway, is she forgiven yet? This interview will help, I think.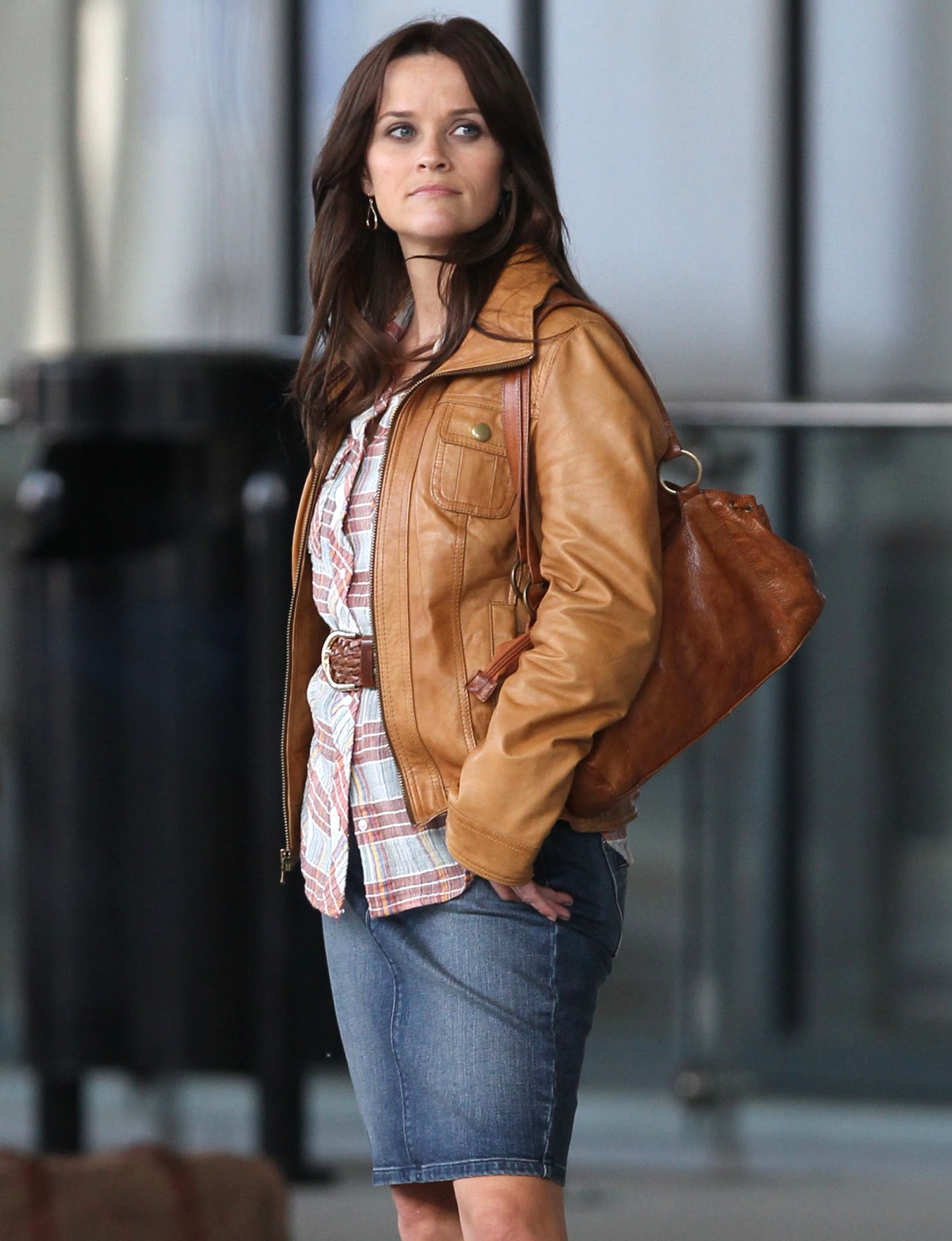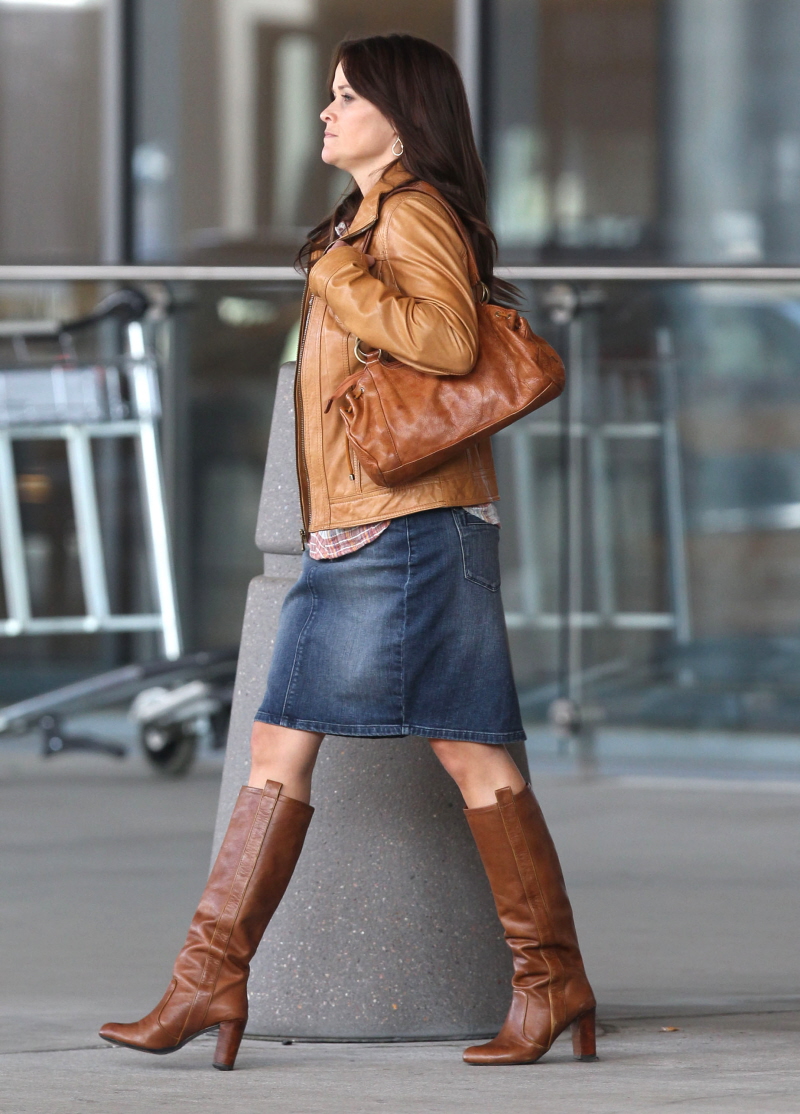 Photos of Reese in Georgia earlier this week, courtesy of Fame/Flynet.