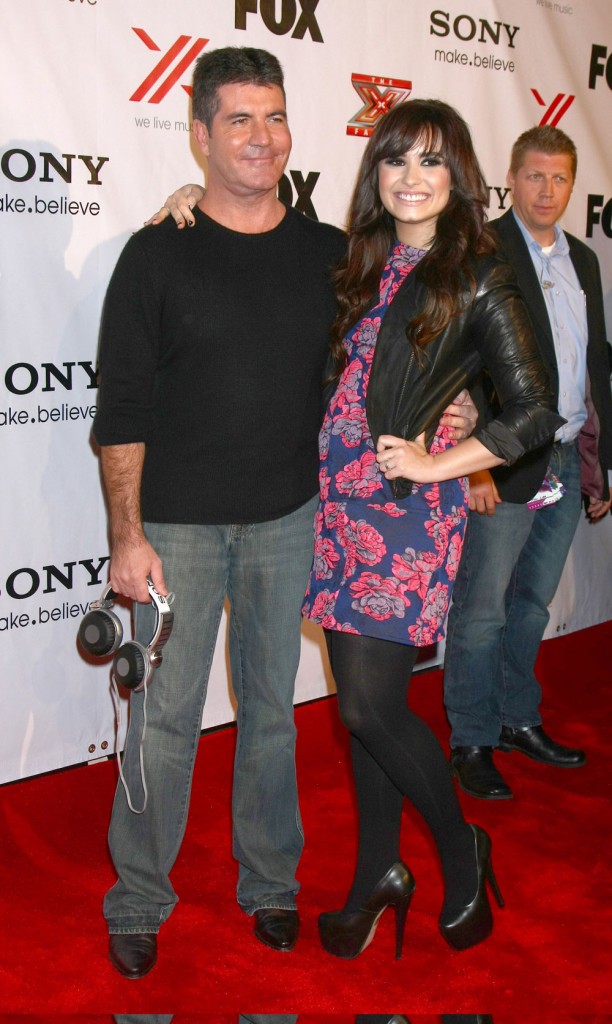 This story is in Star Magazine, so I hope it's not true or is just exaggerated somehow. Because if it's true, it's kind of despicable. The story goes that X-Factor boss Simon Cowell has told judge Demi Lovato, 20, that she needs to lose 20 pounds before the show starts shooting again in the fall. It was announced about a month ago that Demi is coming back, and they're still looking for two more judges to replace Britney and LA Reid. All sorts of names have been thrown out there including Cheryl Cole (not happening), Jennifer Love Hewitt (really?!), Sharon Osbourne and Nicole Scherzinger. In the meantime, Simon is focusing on what he can control and he thinks that's Demi. Harsh:
Just two and a half years ago, The X Factor judge Demi Lovato checked herself into rehab for cutting and bulimia – and she only just recently left her sober living facility. But Star has learned that her boss, Simon Cowell, is demanding she lose 20 lbs. before the show's fall premiere! An insider says that although Simon loves Demi's feisty attitude, he believes she has ballooned since the season two finale in December – and it's bugging him. "Simon doesn't expect Demi to be supermodel skinny, but he does want her to look like she's in shape," stated the insider. "He's set a weight-loss goal of 20 lbs. for Demi and asked her to work hard on it through the spring and summer." This sounds like an insensitive order to a young woman who has wrestled with body image issues – but the insider insists that Simon "is very supportive of her battles and is going above and beyond to make sure she loses weight in a healthy way." Which must be reassuring, because it's not like her job depends on his opinion or anything!
[From Star Magazine, print edition, May 13, 2013]
Demi has been very open about her battle with her body image and eating disorder, and if this is true it's totally clueless of Simon to even bring it up, not to mention tell Demi to lose weight! Simon needs to sit the f down. He does seem like a clueless a-hole most of the time, though, and we all know he's harsh. He probably thinks he's "helping" her. I hope Demi is secure enough at this point to blow it off and/or to tell Simon where to stick it.
There's another story about Demi in this week's Enquirer. They claim that Britney Spears isn't returning Demi's phone calls and quote a source who claimed "Demi's hurt that Britney doesn't want anything to do with her any longer." According to that version, Britney is upset that she wasn't invited back on X-Factor so she shut Demi out. I'm not really buying that, but it could be the case. I tend to think that Britney is relieved she's no longer on X-Factor. At least she doesn't have Simon monitoring her body constantly.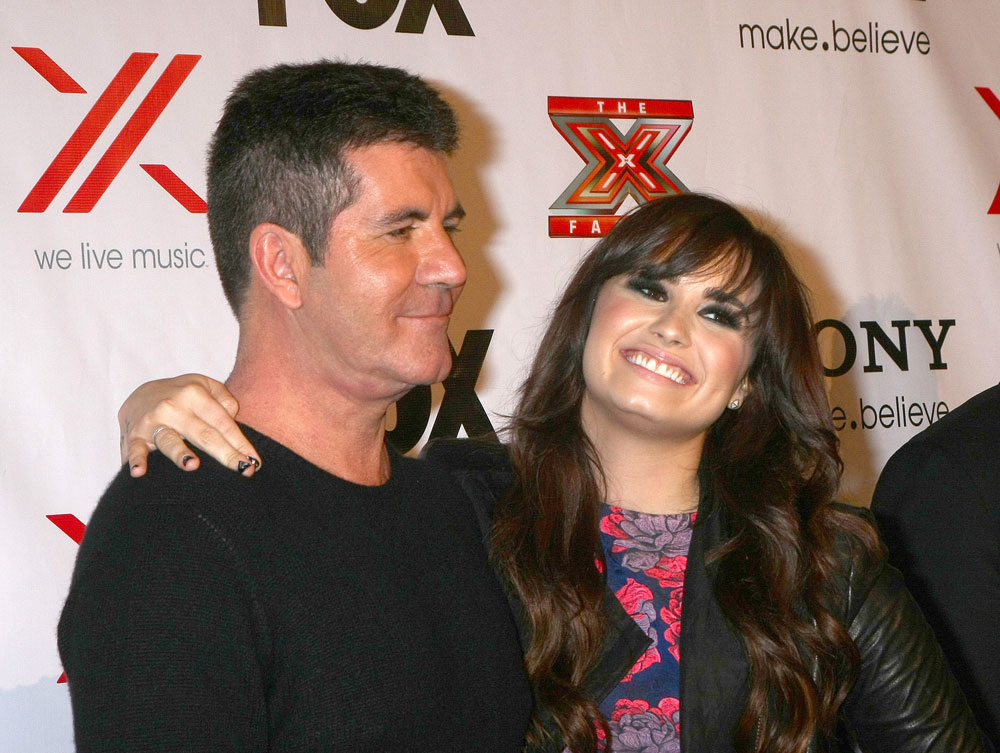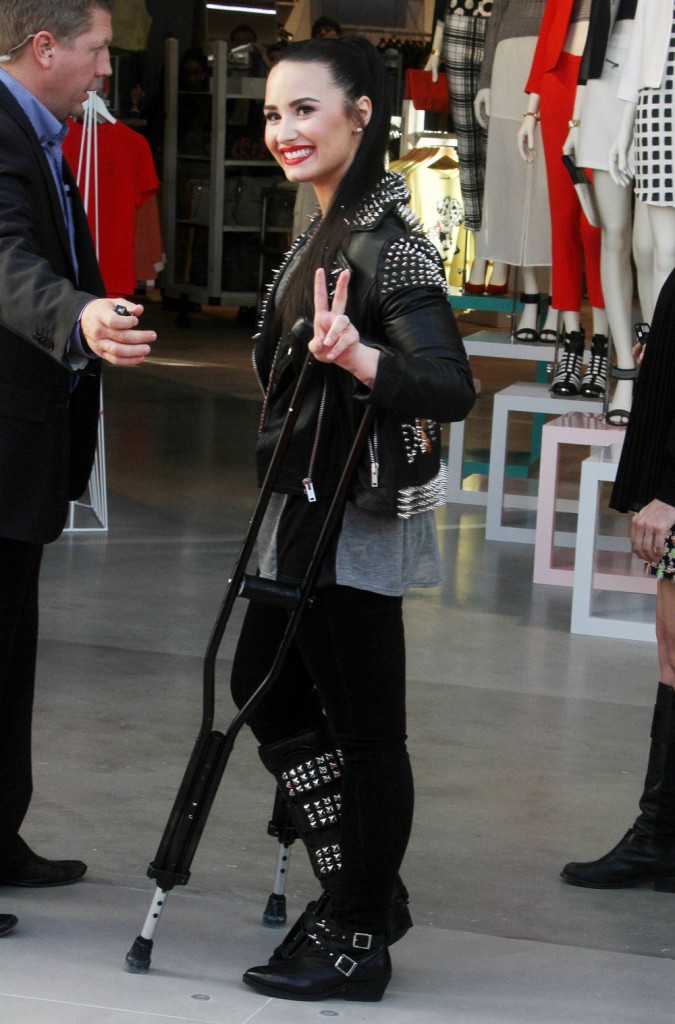 Demi is shown with Simon in December. She's also shown performing on 4-1 and 2-14 (with a hurt foot.) Credit: WENN.com and FameFlynet