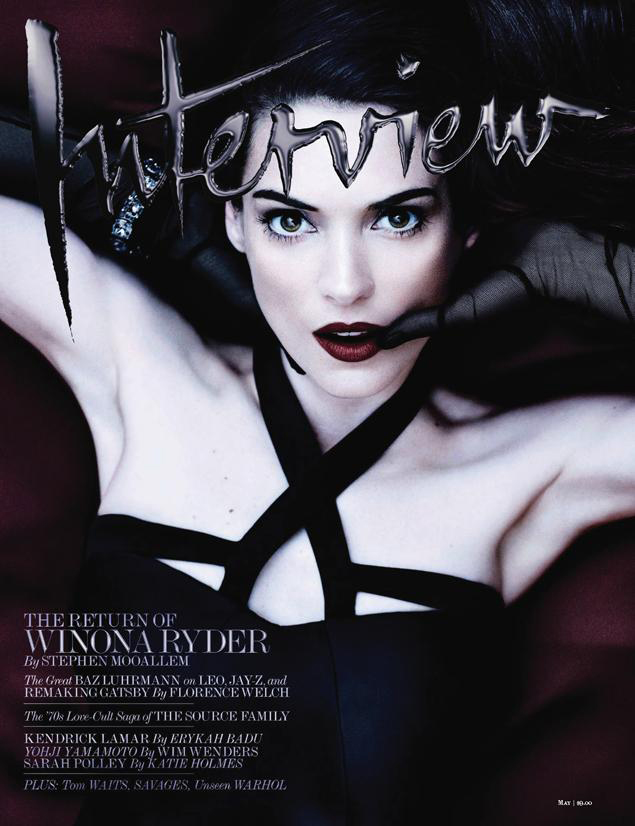 Winona Ryder covers the May issue of Interview Magazine and looks deathly lovely in all of her pale beauty. Isn't it nice to see a Hollywood actress who is embracing her natural skin color instead of coloring herself orange? The styling is also very lush and decadent as well, and this very much reminds me of the 1990s-era Winona that we've been missing in movies until about a year ago.
Winona is still promoting her role in The Iceman, which opened this past weekend to respectable numbers in limited release. In the movie, Winona plays the wife of Richard Kuklinski (played by Michael Shannon), who killed more than 100 people for both sport and for hire before he was arrested in 1986. Kuklinski's nickname came from his method of freezing his victims after death so that law enforcement had a more difficult time determining when the victims had died. In this interview, Winona talks about how difficult it was to prepare for this role because it was all about pretending not to know what was going on with her character's husband. Here are some excerpts: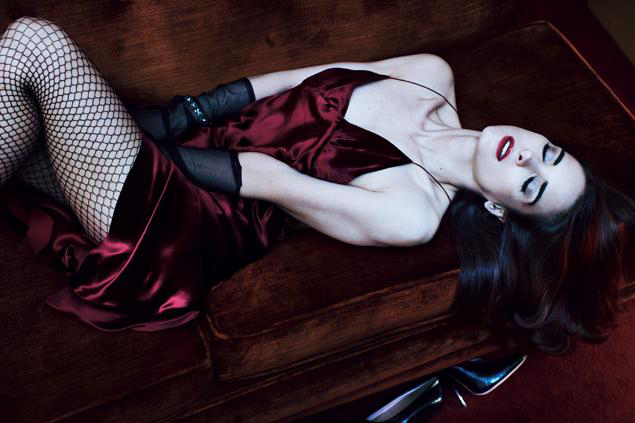 The challenge of her Iceman role: "This was something that I'd never done before — this genre, true crime — and my biggest fear was that there would be something romantic about it. I could not watch all of those interviews with Richard Kuklinski that are on YouTube or do a lot of research, because what creeps me out even more than the guy himself is the fascination that other people have with this kind of violence. I mean, I get it, but I also see it as repulsive, because this was not a guy in a situation where this guy was war-torn and it was kill or be killed. He was straight-up murdering people for a lot of money."

Prepping to play the wife of a serial killer: "I just went through the script with a Sharpie and blacked out all of the scenes where he was killing people and the ones that I wasn't in where things were happening that she wasn't aware of. I thought about the wives of people like Bernie Madoff and even about 'The Sopranos.' But I didn't do a lot of research, because if I had, then I think I would have played it in a way that the director did not want me to play it. I just went through the script with a Sharpie and blacked out all of the scenes where he was killing people and the ones that I wasn't in where things were happening that she wasn't aware of — or maybe she was aware them, but was choosing to be in denial about them."

Upon further reflection: "On some level, she had to have known, and so I think she does bear some responsibility, and that was something that I tried to infuse into the character — a sense of greed and of, like, 'Baby, you better go do what you gotta do, because I want to buy my Valentino suits.' It was very important to me to show that she was not this naive, wide-eyed mother. She wants to live the way they're living. There's also a scene where the girls come into their bedroom and Deborah says the thing about how there are too many people in the world for God to care about all of them. That's actually a horrible thing to say to your kids . . . While I know that a lot of people refer to her as a victim, I don't. Maybe she didn't know that he was, like, shooting people in the face, but to have stayed with him for that long, she had to have known on some level."
[From Interview Magazine]
I think Winona is correct in that her character must have known (at least to a degree) about her husband's actions, and it's hard to feel sorry for a woman who knew she was married to a very bad man and never questioned where the money was coming from or why so much of it landed in her husband's hands with seemingly little effort. That's part of why I never could feel sorry for Bernie Madoff's wife, Ruth, either — because there was so much willful blindness involved in her way of life when, in actuality, a lot of people were getting hurt.
Mostly though, this Interview cover feature is about these pictures of Winona. Even though she'll always be a 1990s goddess, I do think that her look is timeless.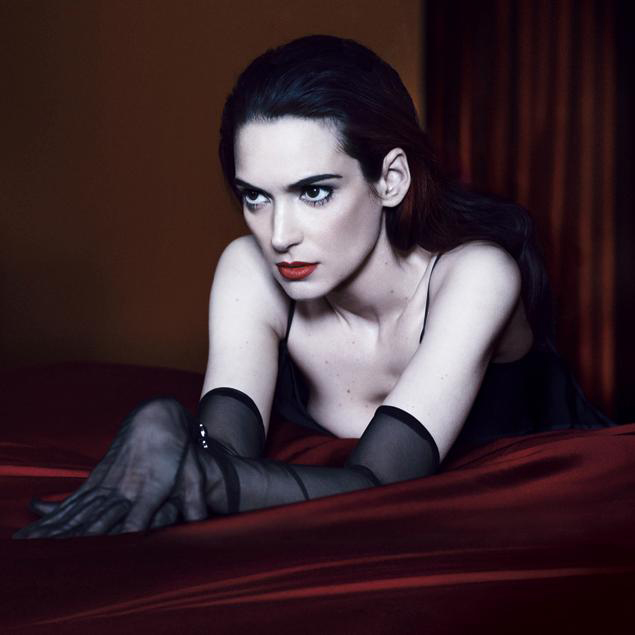 Photos courtesy of Interview Magazine