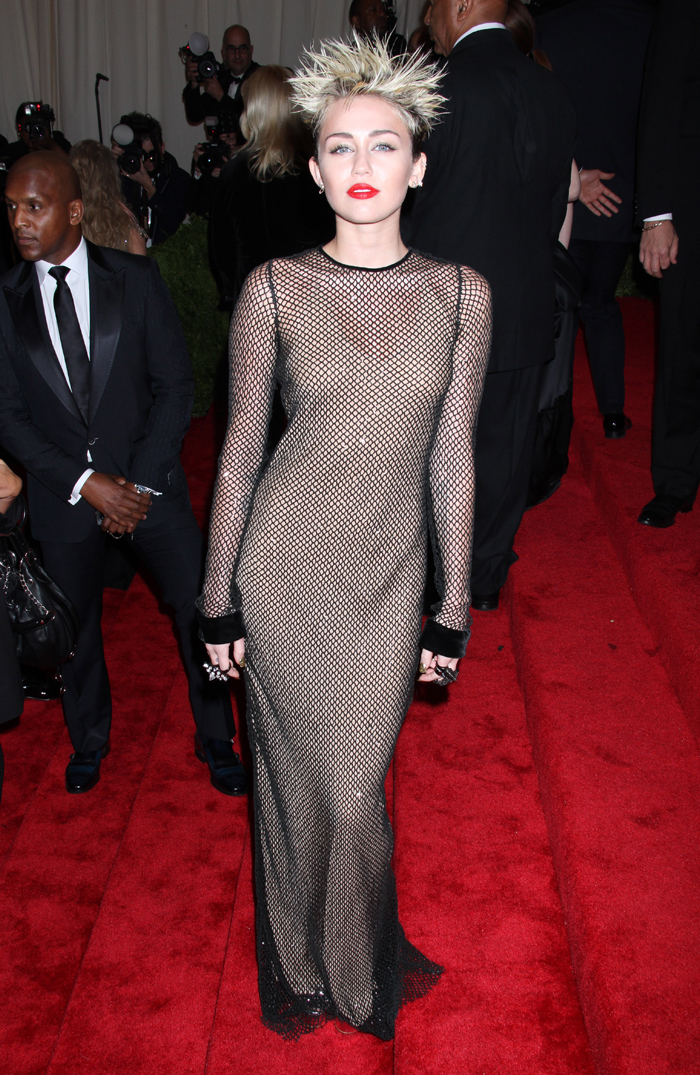 When I heard that this year's Met Gala theme was "Punk: Chaos to Couture," I was really hoping that Miley Cyrus would be included on the invite list, and sure enough, she was. After all, Miley has been aiming to look punky for about the last year or so while she attempts to remold her image, and while on the street, Miley is mostly getting it wrong, she actually got it right last night.
Miley wore a nude Marc Jacobs gown with a black mesh overlay that looked like a glammed-up version of what one would see at a Sex Pistols concert at the Cain's Ballroom. I really love the black cuffs, and the spikey rings are a nice detail. This is a very sexy dress that goes right to the edge without revealing any flesh at all, and Miley did up her hair in grand, stand-up fashion. If only for the evening, Miley shone as the most appropriate princess at this ball.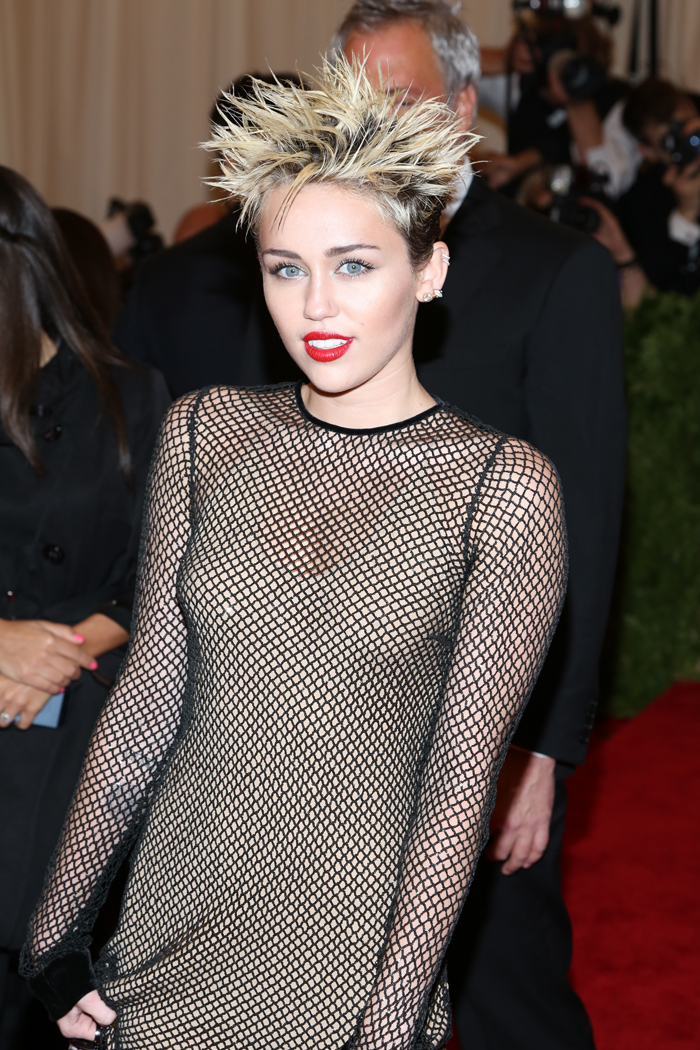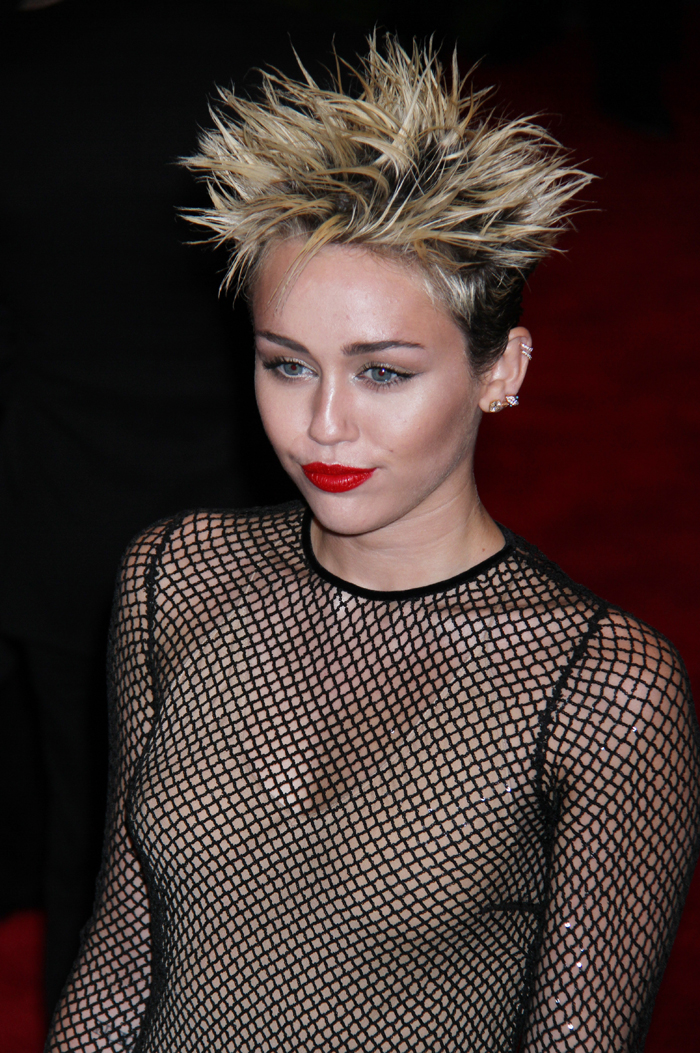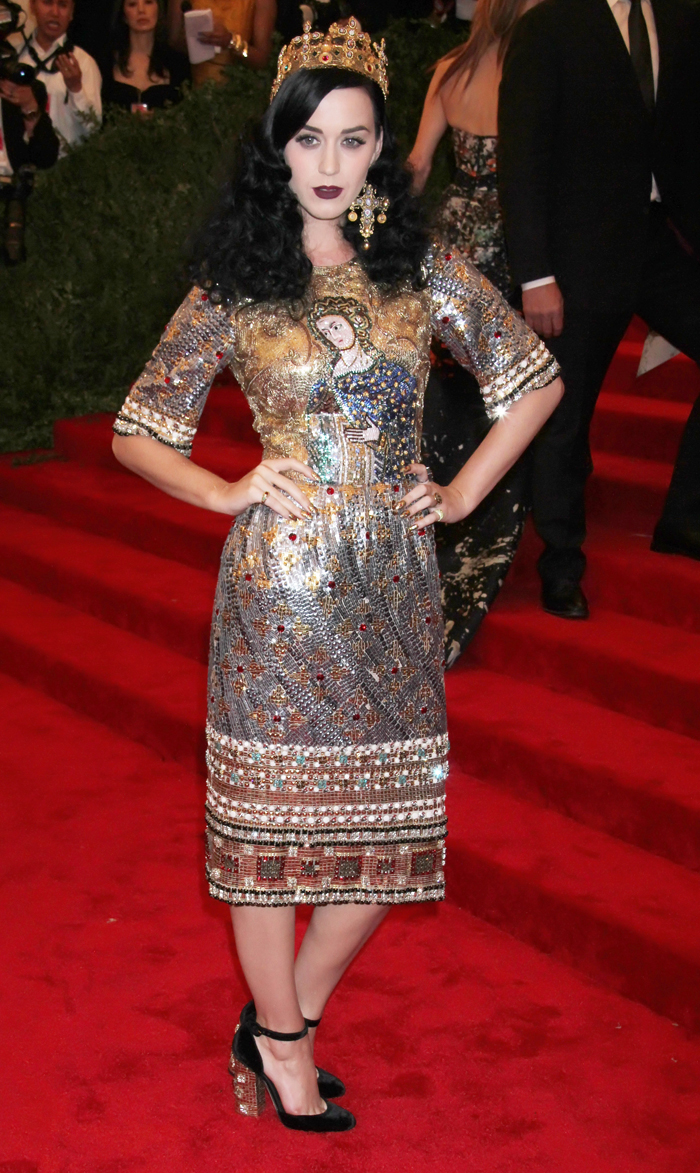 Katy Perry put a fairy-tale spin on the punk concept, which is fitting because Katy usually looks most at home while wearing silly costumes. Here Katy wore a shiny, embellished Dolce & Gabbana dress (that was officially called the "Joan of Arc" gown) with a crown and crucifix earings. Katy poufed her locks up and went with her usual dramatic makeup that looked great with this outfit, but somehow she forgot all about the shoes. Black pumps, really? Well at least Katy accessorized with Domenico Dolce and Stefano Gabbana themselves.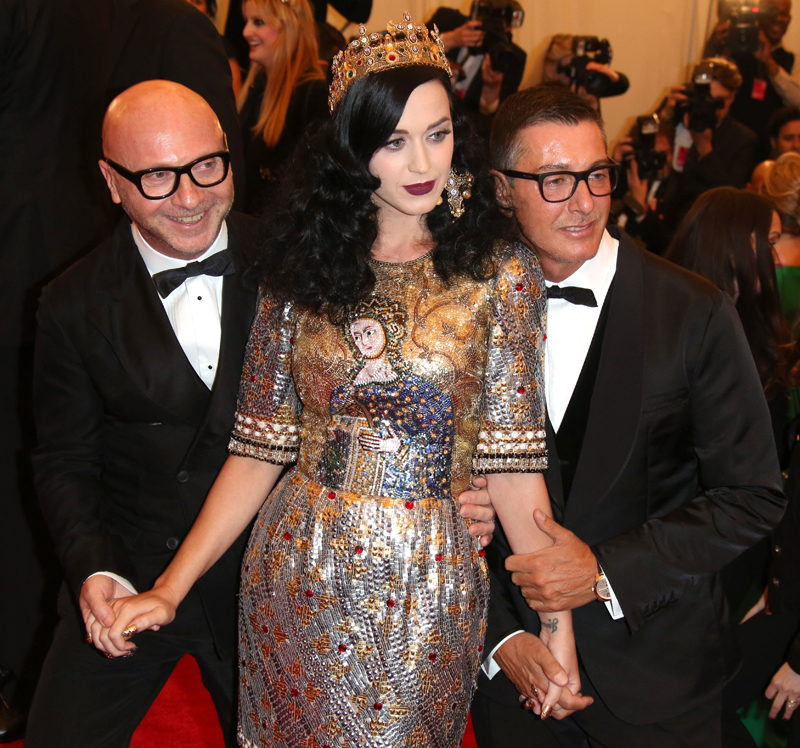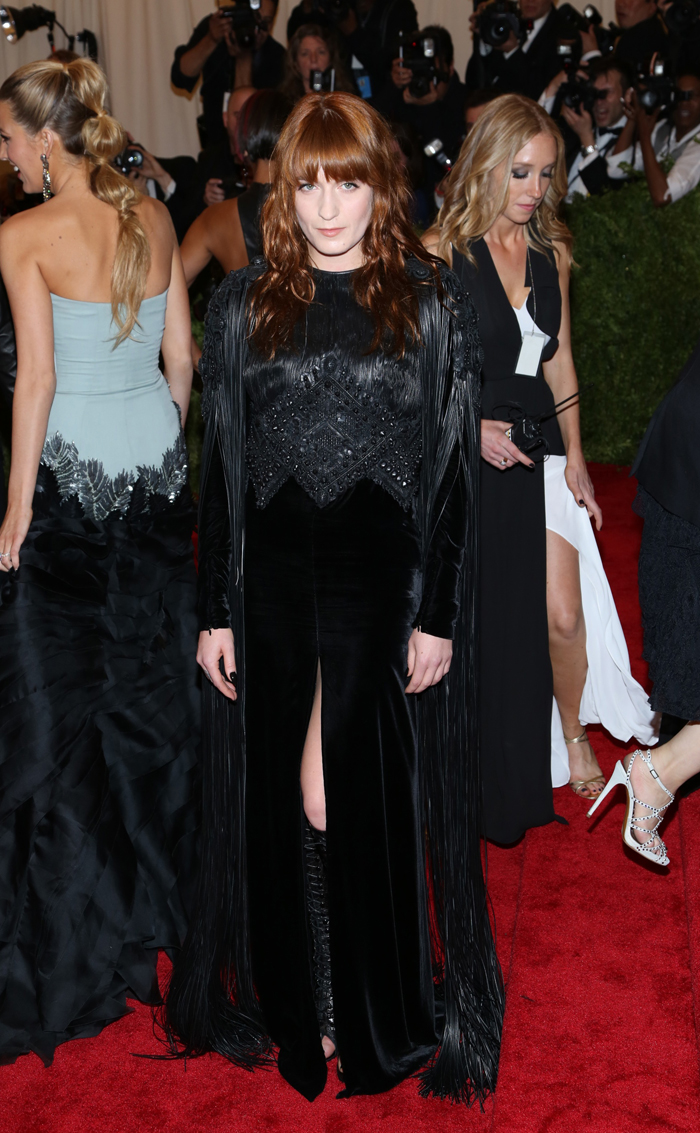 Florence Welch is often many things on the red carpet — last year she was both whimsical and weird at the Met — but she is never boring … that is, until now. For a woman who can dress like a rock 'n' roll lizard and still look fantastic, she looks surprisingly drab here in this fringey gown from Givenchy. Even Florence's firey locks lack their usual bang. Florence could have run with the punky concept of the evening and really showed her stuff. Why so serious here?
Photos courtesy of WENN