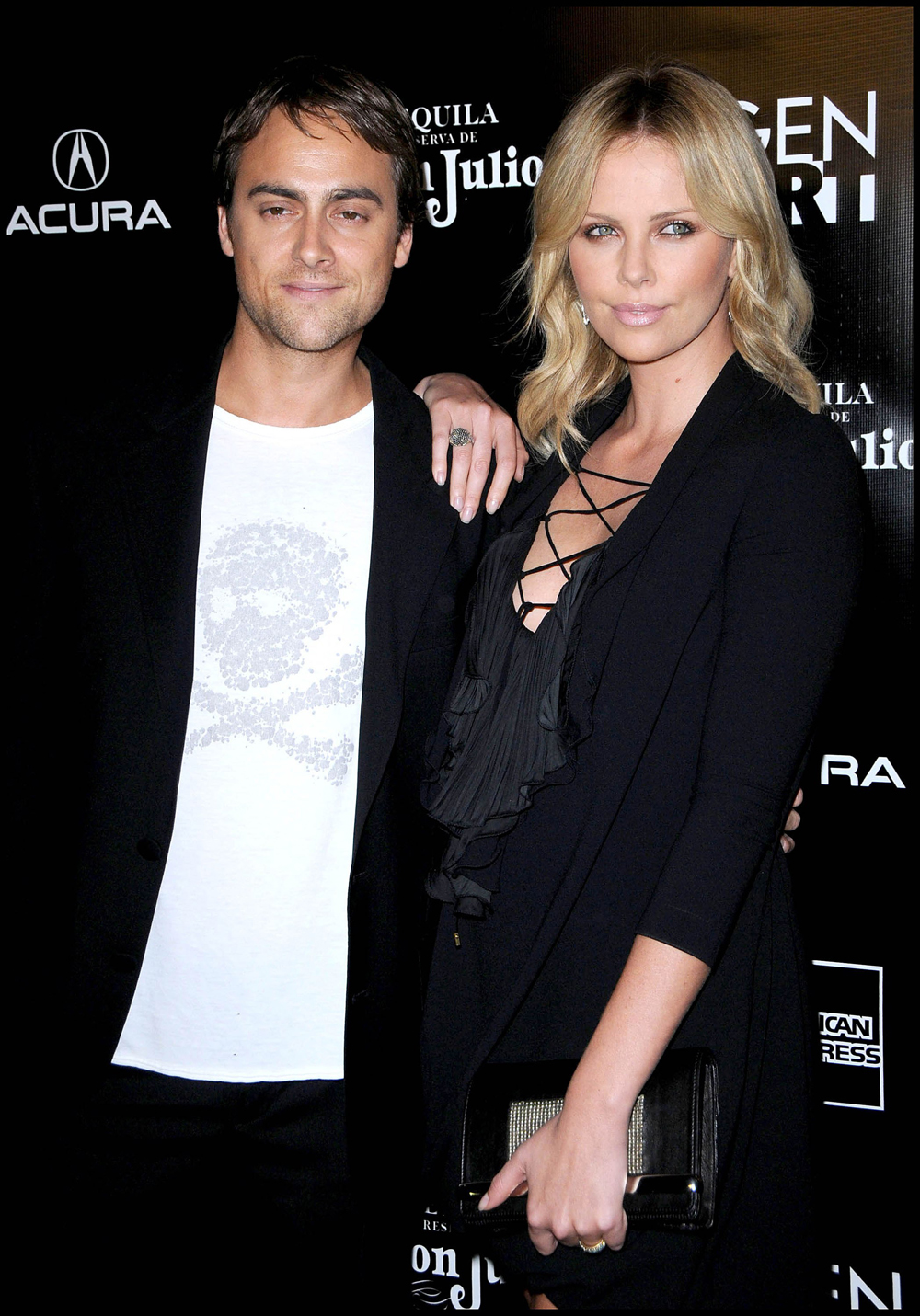 There's this pop-culture theory called "The Best Actress Curse" – it's about how every winner of the Best Actress Oscar will break up with her husband, boyfriend, or significant other, usually within a year of winning her Oscar. It's held true for Gwyneth "GOOP" Paltrow, Reese Witherspoon, and Hillary Swank (the second time she won). But Charlize was always one of the exceptions. She and her long-time boyfriend, hottie Suart Townsend, have always seemed to have a solid relationship with very little drama. Unfortunately, the honeymoon might be over.
A secret romantic holiday for Hollywood star Charlize Theron to see in the New Year in luxury with her British boyfriend did not go according to plan.

Monster star Charlize, 33, fell into a foul mood after a fall-out with Stuart Townsend, 36, at the exclusive Casa de Miel hotel in Tulum, Mexico. The glum actress was spotted ranting at hotel staff. She kicked off a few times and Stuart took the brunt of it all and didn't look very happy,' says a poolside spy.

'She began shouting about the lights not coming on in her room and was heard complaining about the water not being hot enough.'

It seems the couple were apart for most of the trip, with Charlize attending power yoga classes and playing golf while Stuart relaxed alone at the beach. They returned to Los Angeles on New Year's Day.
[From the Daily Mail]
Was she just in a bad mood? PMS maybe? Because it doesn't sound like they're breaking up, they're probably just having one of those nit-picky fights that all couples have. Or maybe I'm wrong. Because I've never heard of even a whiff of pissy behavior between the two, but maybe they really have hit a bad patch.
Charlize famously said that she doesn't want to get married, and like Brad Pitt, tied her un-married status to the gay-marriage issue. She and Stuart have been together forever, in Hollywood terms… something like seven or eight years now. Oh, well. I guess we'll have to pin all of our hopes onto Helen Mirren's marriage now.
Picture note by JayBird: Here's Charlize Theron and Stuart Townsend at a special screening of 'Battle in Seattle' in Beverly Hills on September 22nd. Images thanks to WENN.