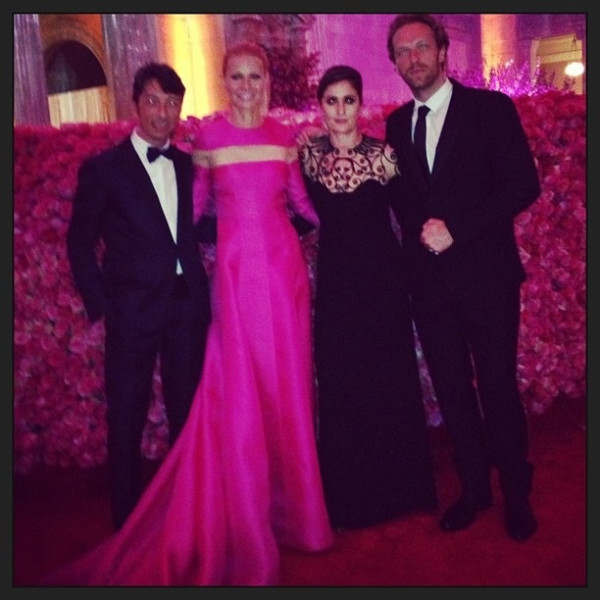 This is pretty much the only photo that exists of Chris Martin and Gwyneth Paltrow within three feet of each other at the Met Gala on Monday night. Did you even know Chris was there? I figured Goop was flying solo, as she almost always does. But Chris was there, he just got all dolled up in tuxedo and then decided not to even walk the carpet. The header photo comes from someone's Twitter page. Why do they still insist on doing this after a decade together? I do think it's mostly HIM, not her. At this point, I think Gwyneth would kind of like it if Chris would publicly support her on a red carpet. He just refuses. Maybe because – as Gwyneth continues to say in interview after interview – their marriage isn't all that awesome.
But Gwyneth did hang out with Taylor Swift at the event – you can see the photos here. Gwyneth and Swifty have been friends for a few years, and I think Gwyneth set Swifty up with Jake Gyllenhaal. Which is still funny to me. She also got to hand out with Psy a little bit. Psy also tweeted separate photos of Goop and Chris. I love the Chris photo because the ghostly visage of Kim Kardashian is behind them.
As for Gwyneth's Valentino tragedy in Pepto-pink, Dame Goop deigned to tell Vogue: "I guess it's punk in that I've gone just totally classic on a punk night." Oh, Gwyneth calls her own gown "completely classic"?! I'm surprised she didn't say "My friends tell me that it's quite punk to wear such a beautiful, flattering, classic gown that looks so amazing on me."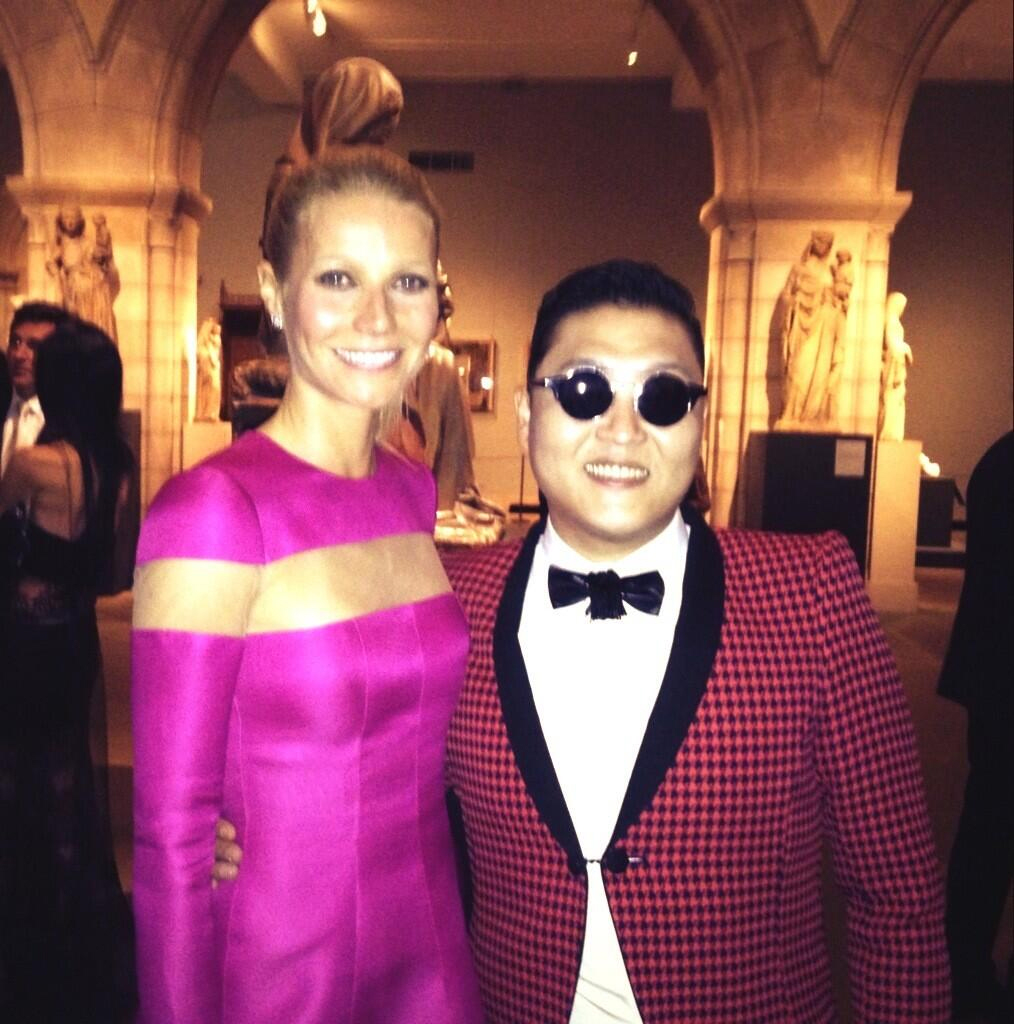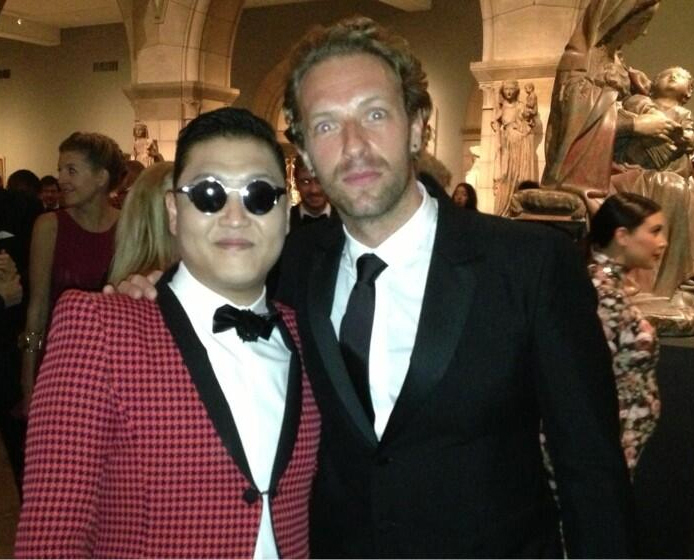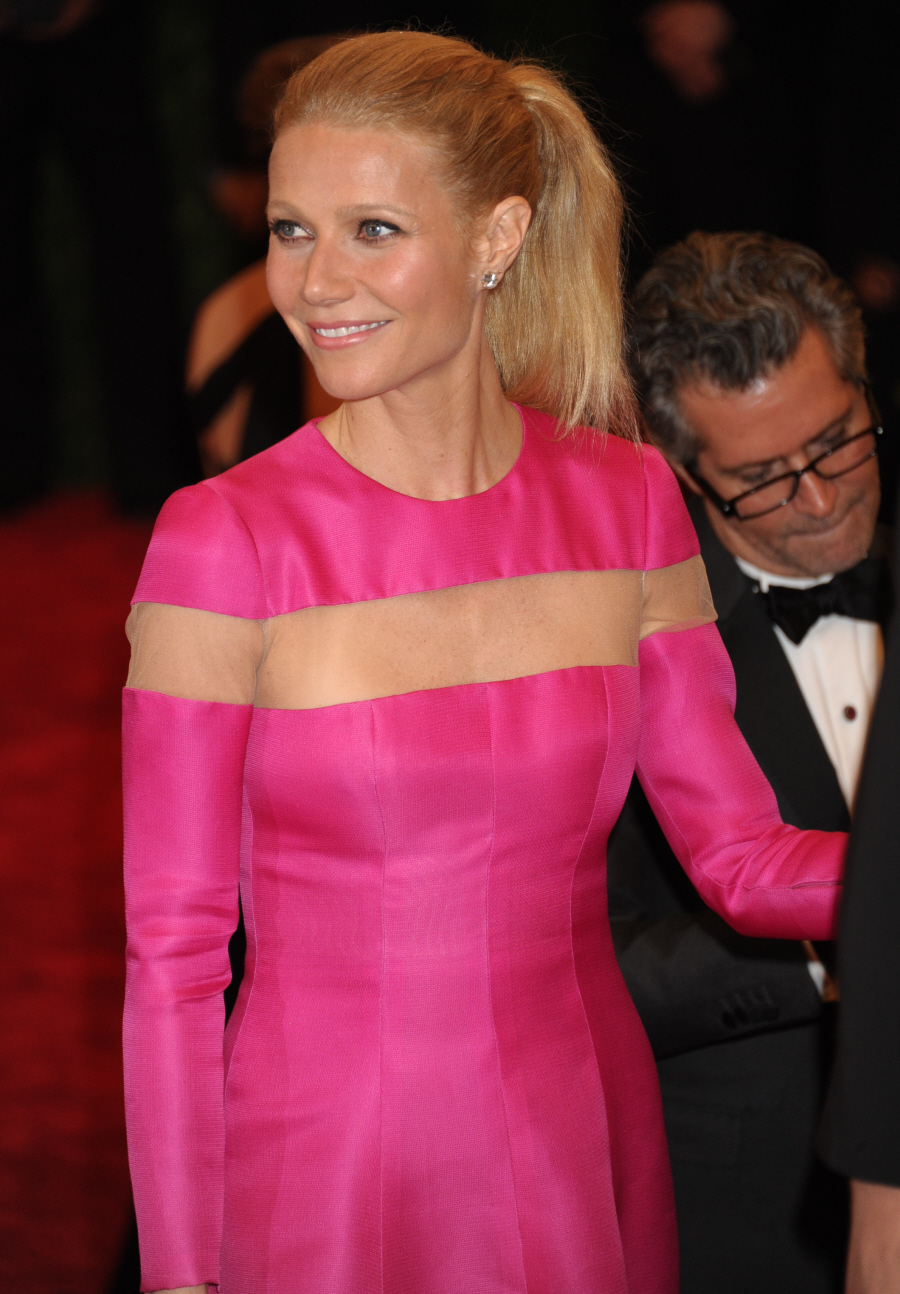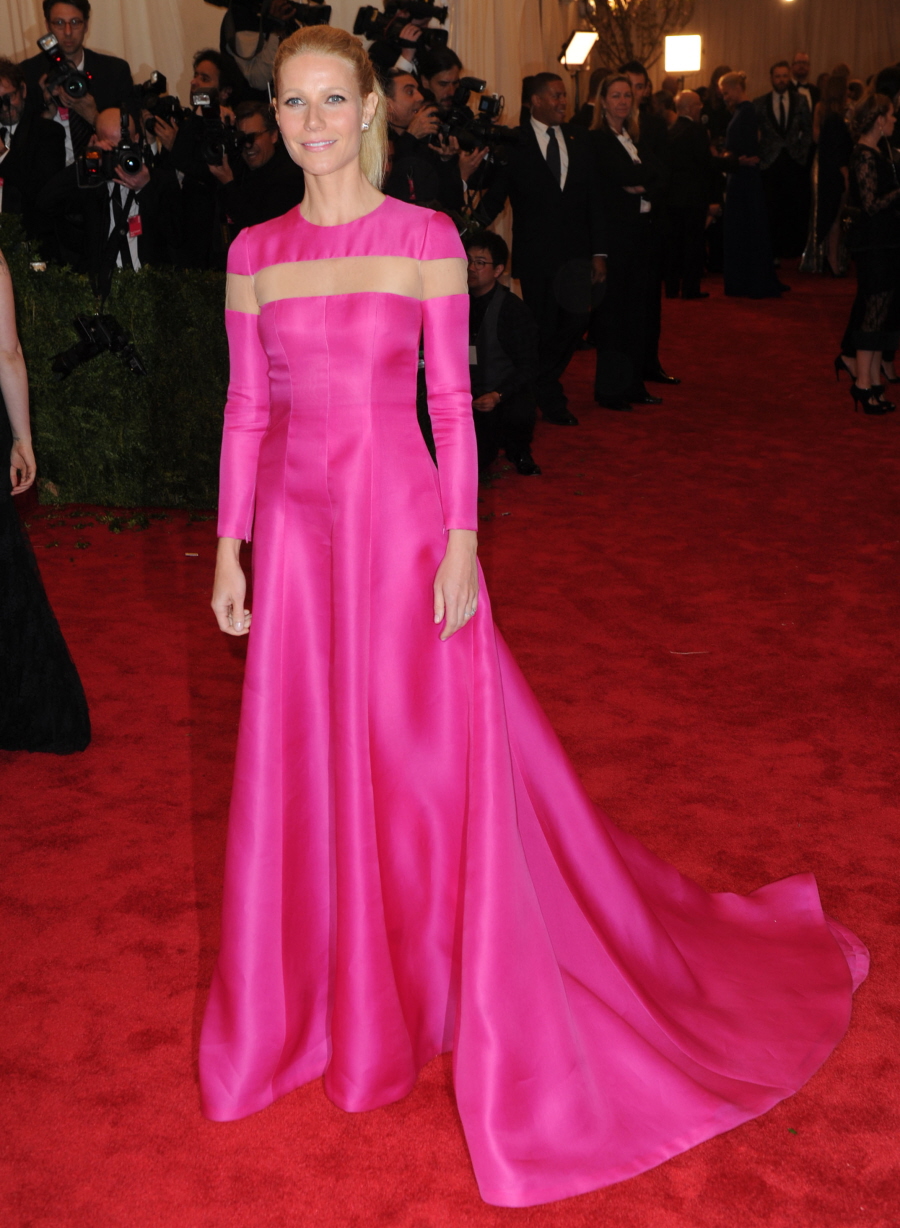 Photos courtesy of Fame/Flynet, WENN, Twitter.