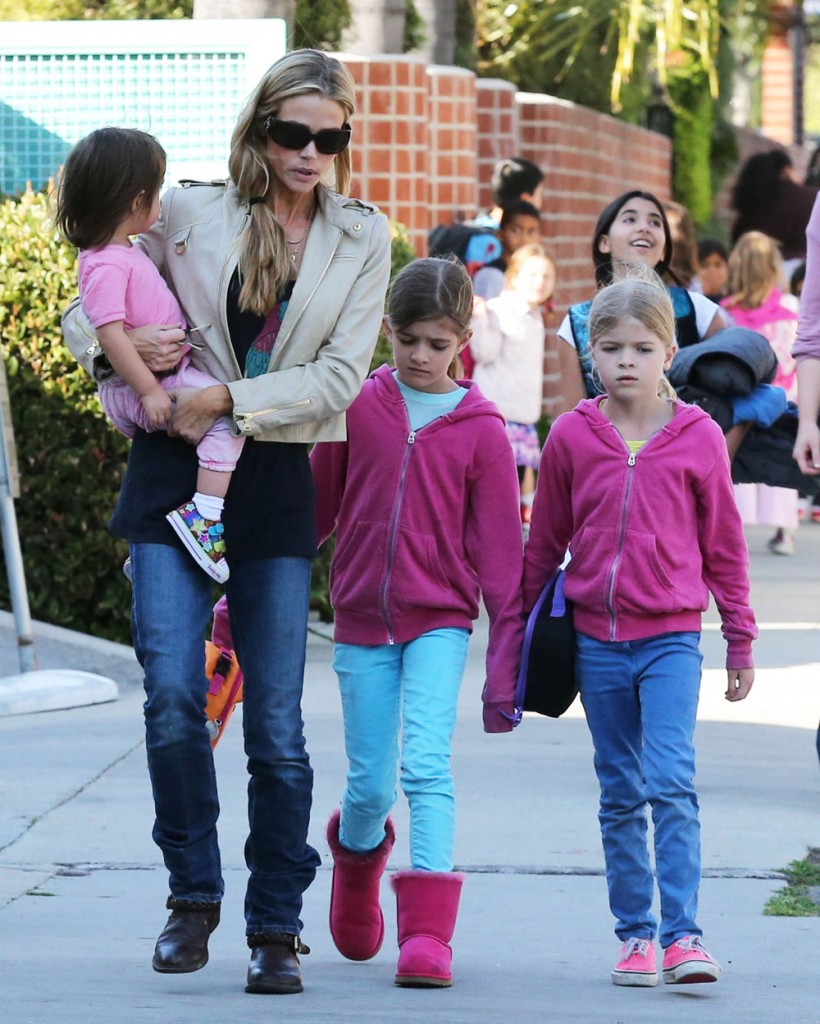 We heard last week that Brooke Mueller's four year-old twins, sons Max and Bob, had been taken away by social workers following Brooke's involuntary hospitalization for drug use. Max and Bob were placed under the temporary care of Denise Richards, the first ex-wife of their dad, Charlie Sheen. Denise has cared for the boys in the past but apparently they were with their mom when she got deep into drugs this time. Brooke was reportedly a crystal meth addict, although her rep only admitted that she was addicted to "prescription drugs" when she checked into rehab this time.
Yesterday Denise and Charlie attended an emergency custody hearing to review the boys' placement. The judge agreed that they should stay with Denise, who is already a single mom to three daughters under 10. Their dad Charlie has agreed that the best place for the boys is with Denise, and the judge upheld that. He also read a "shocking report about conditions in Brooke Mueller's home." No news outlets have details of that report, but we can imagine how bad it was if Brooke was high on crystal meth all the time. There may be a reason that we aren't getting specifics. Radar reports that the judge issued a gag order so that none of the parties leaks information to the press.
A judge overseeing the custody battle for Charlie Sheen and ex-wife Brooke Mueller's twins issued a gag order Tuesday preventing them from discussing the case, RadarOnline.com has learned.

Lawyers for all sides were in Los Angeles Superior Court on Tuesday for an emergency hearing — Charlie and Denise Richards, the boys' temporary guardian, showed up too — in the wake of Brooke, 35, being placed on an involuntary psychiatric hold and later checking into rehab to deal with her drug addiction.

The court reportedly maintained status quo, ordering that Bob and Max, 4, remain with Denise and her two daughters with the Anger Management star — Sam, 9, and Lola, 7 — as well as a third daughter she adopted on her own in 2011, Eloise, who is almost two years old.

But a source said: "The judge ordered no comment to anyone from everyone involved in the case."

Late last week, Sheen went public with a statement declaring his support of the Los Angeles County Department of Children and Family Services who removed Bob and Max from their mother's home late on Thursday.

"Charlie supports the actions of the Department of Children and Family Services," the star's publicist said.

"He knows Max and Bob are safe and in a stable, loving environment with Denise and the boys's sisters. Charlie will fully cooperate and fully participate in all proceedings."
Radar has had direct statements from Charlie in the past, so they're probably getting this information from him. It was a smart move by that judge, he probably realizes whom he's dealing with. It's just sad that these boys had to see their mother like that, but at least a responsible person close to them stepped up when it was needed. It's not like Charlie could have cared for his sons with the help of his goddesses of the month, ordered from the "Barely Legal" film franchise. He knows he's not equipped to be a full time dad. That's more than you can say for Brooke.
Brooke with the boys in 2011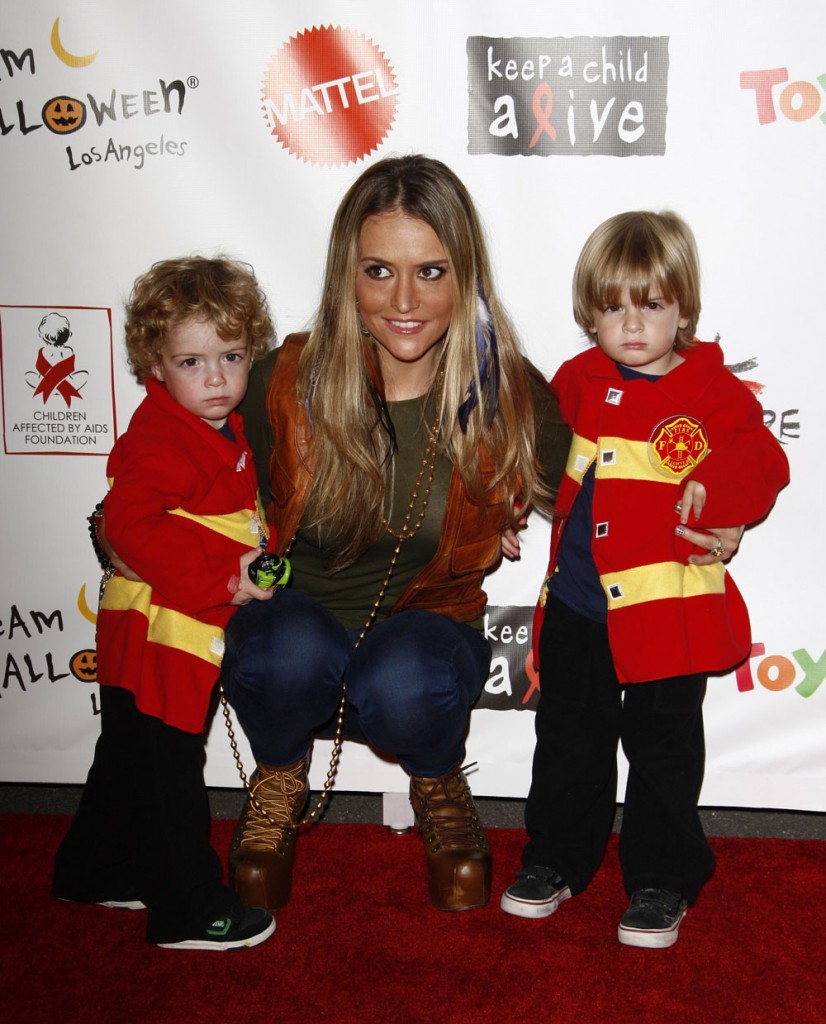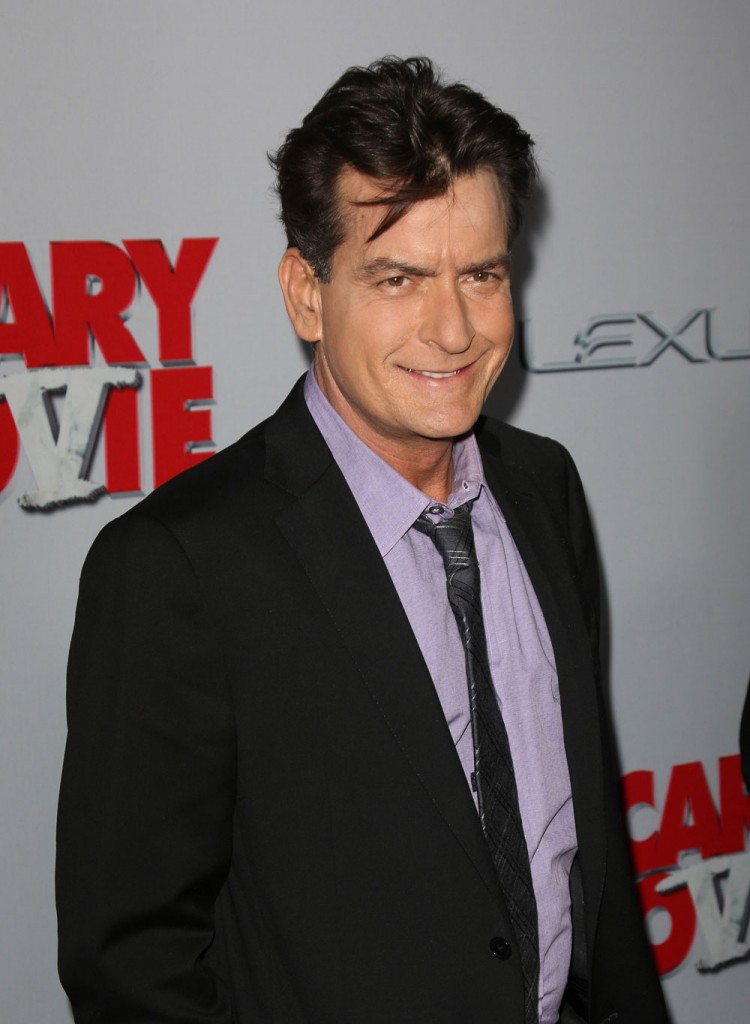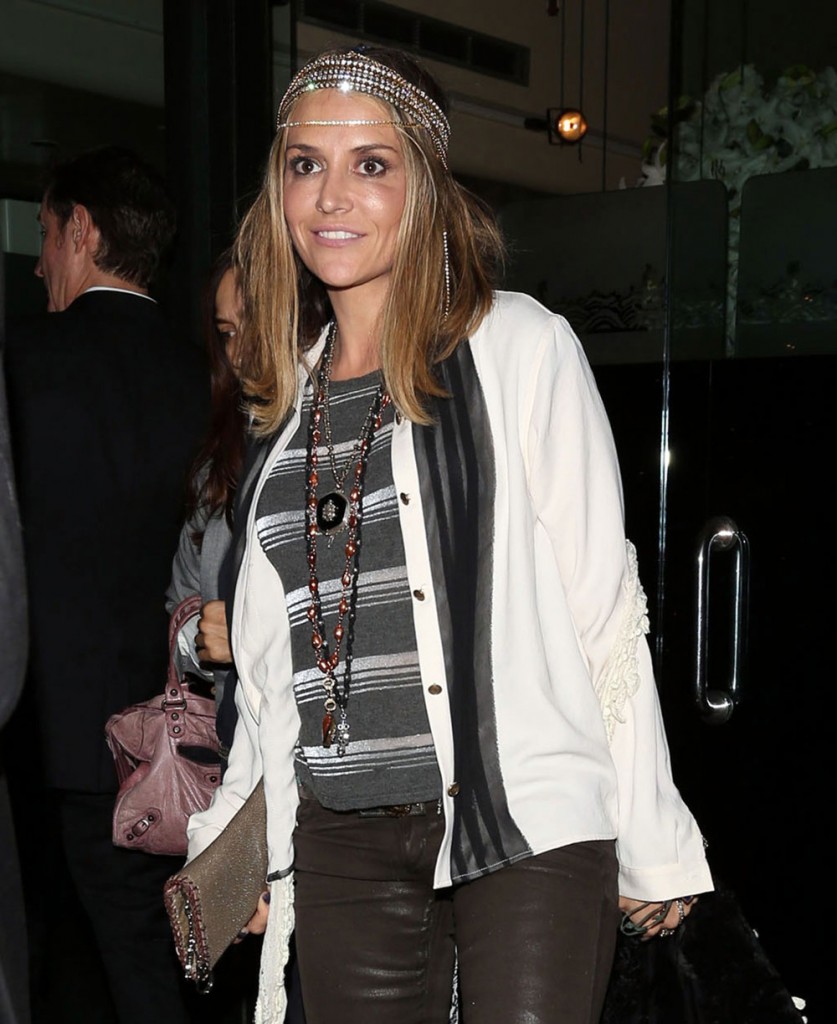 Charlie Sheen is shown in April. Denise Richards is shown with her daughters in February and at an event in April. Photos of Brooke alone are from December, 2012 and January, 2013. Photo credit: WENN.com, Fame/Flynet and PCNPhotos