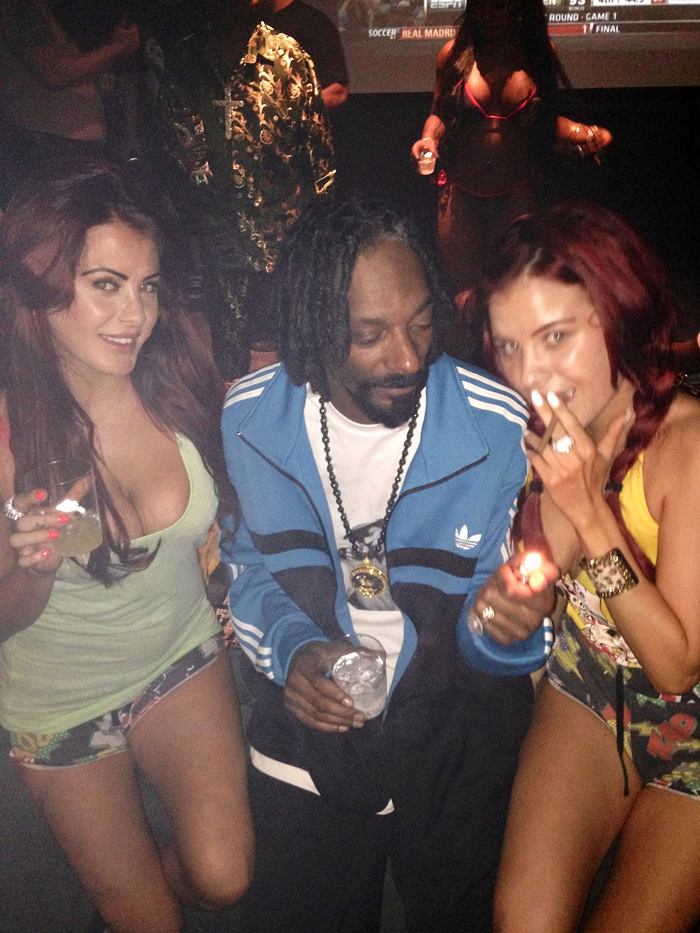 Okay, this has been a few months coming, but I'm taking a stance on Calvin "Snoop" Broadus. I realize that the former rap star wishes to refashion himself into a reggae musician, but I simply refuse to refer to him as "Snoop Lion." For one, the reggae in question is outrageously awful, and two, the guy made millions by rapping, "Bow-wow-wow-yippie-yo-yippie-yay" can just live with the Snoop Dogg moniker for life, m'kay?
Don't get me wrong, I harbor a very soft spot for Snoop that is filled by my secret desire to vicariously peace out and enjoy some Mary Jane, but there's no way in hell that I'd ever indulge that whim. For one, pot always made me crave beef nachos, and I've been a vegetarian for two decades, which complicates things somewhat. Surely, you must understand. Still, I gave Snoop some leeway when he recently discussed his real-life past as a gangster, and most of you agreed in the comments as well that it's very difficult to hold anything against Snoop. Dogg.
Now Snoop has spoken with Rolling Stone in an effort (I guess) to promote his new reggae, peace-loving self. As such, he's admitted that all of the talk of being a "pimp" wasn't only for show, and Snoop claims that he was really pimping chicks out. But he let them keep the money! Does this make you love him any less?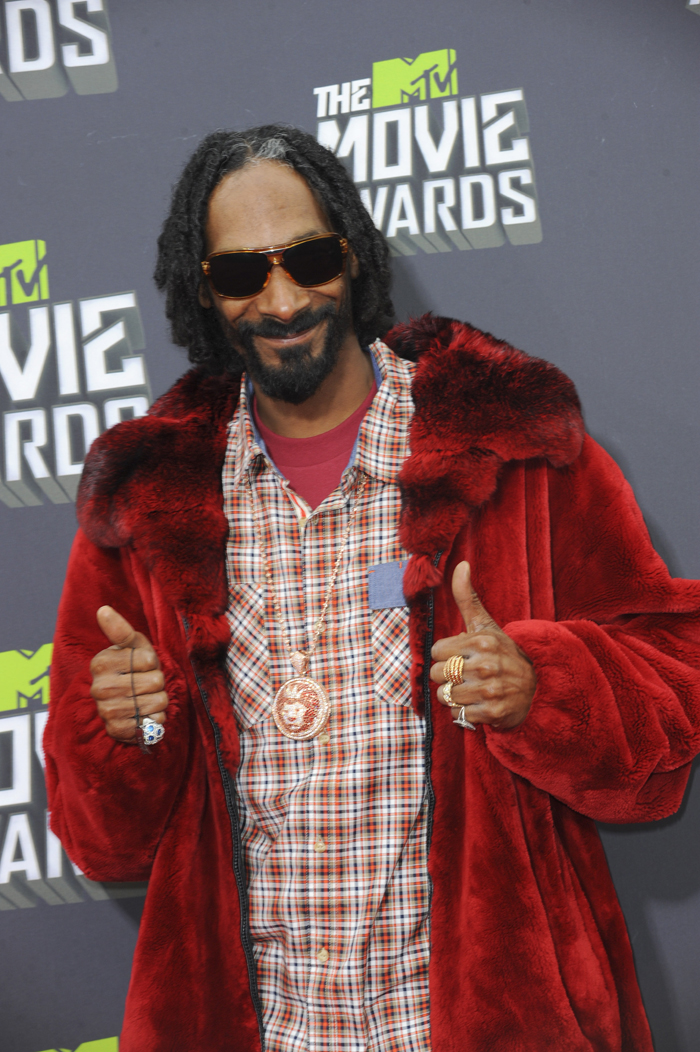 When Snoop Dogg called himself a "pimp" back in 2003, he wasn't joking. "I put an organization together," the rapper-turned Rasta artist Snoop Lion tells contributing editor Jonah Weiner in the new issue of Rolling Stone. "I did a Playboy tour, and I had a bus follow me with ten bitches on it. I could fire a bitch, f— a bitch, get a new ho: It was my program. City to city, t–ty to t–ty, hotel room to hotel room, athlete to athlete, entertainer to entertainer."

While he doesn't name names, he claims professional athletes would use his services. "If I'm in a city where where the Denver Broncos or the Nuggets play, I get a couple of they players to come hang out, pick and choose, and whichever one you like comes with a number," he says. "A lot of athletes bought p—y from me."

Unlike most pimps, Snoop says he let his women keep the money. "I'd act like I'd take the money from the bitch, but I'd let her have it," he says. "It was never about the money; it was about the fascination of being a pimp . . . As a kid I dreamed of being a pimp, I dreamed of having cars and clothes and bitches to match. I said, 'F— it – I'm finna do it.'"

Somehow, Snoop's relationship with his wife Shante Broadus has survived all this. "My wife had to take a backseat to this sh-t," he says. "And I love her to this day because she coulda shook out on a n—a, but she stayed in my corner. So when I decided to let it go, she was still there."
[From Rolling Stone]
I don't know about you, but all of these recent Snoop confessions make me fear that "Murder Was The Case" wasn't just a song either. His recent trend of admissions is leading down a very dangerous path, and I'm wondering if Snoop is truly feeling more righteous and confessing his sins for a valid reason (possibly to influence youth?) or whether he's merely feeding the media scandalous sh-t to pimp his new album. Of course, I have no problem believing that he truly pimped chicks out for Playboy. I assume that these women were willing participants for a celebrity, but that doesn't make the practice any more revolting. Nor does Snoop absolve himself of any guilt by claiming that he let these chicks keep the money. After all, it's not like he's hurting for cash.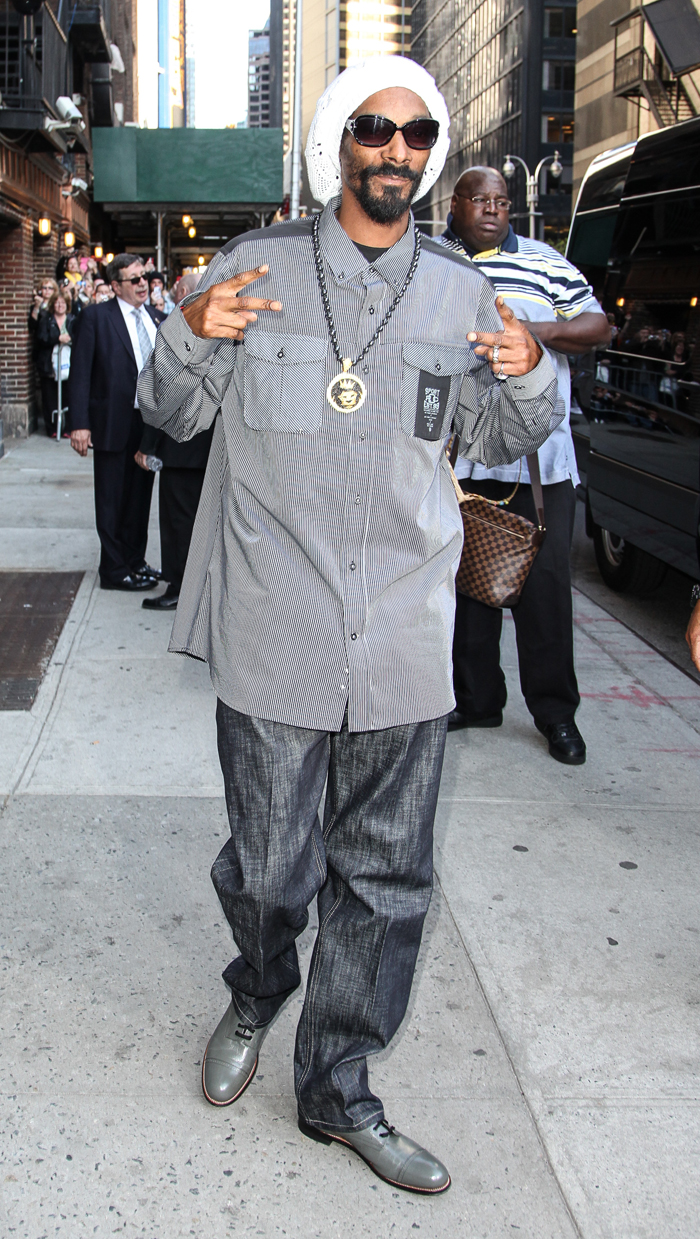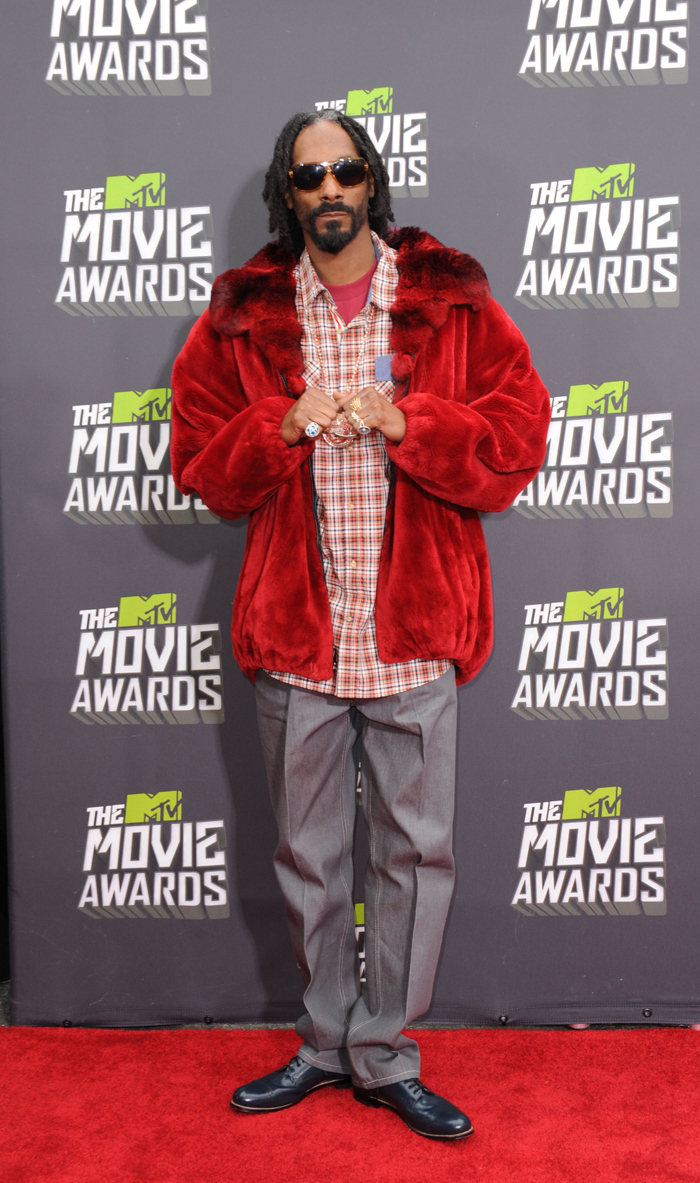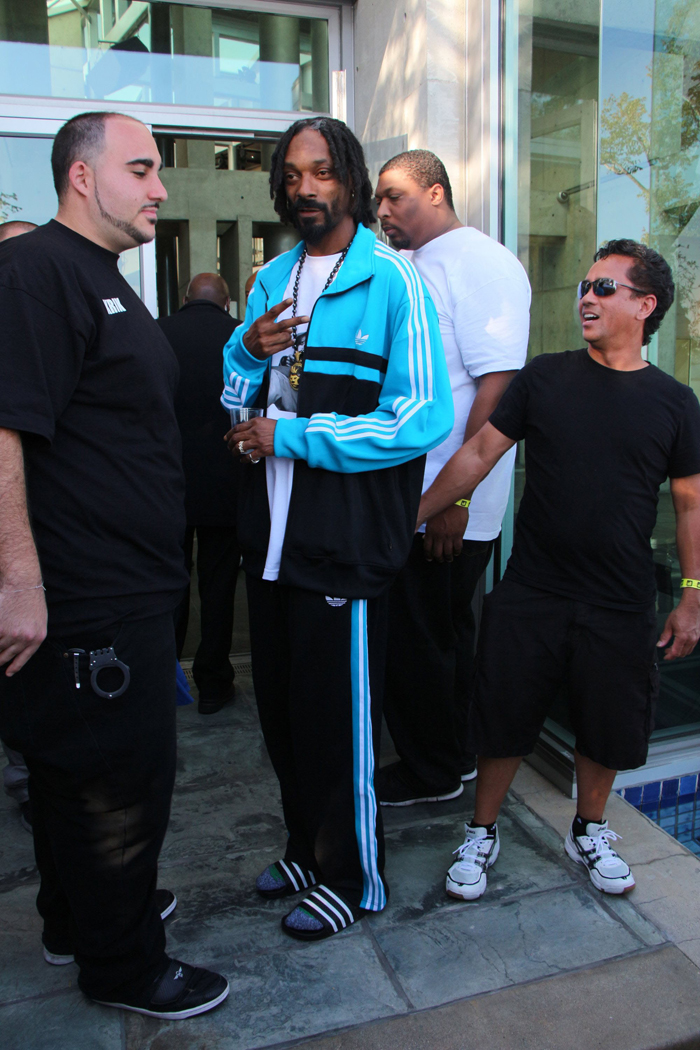 Photos courtesy of WENN