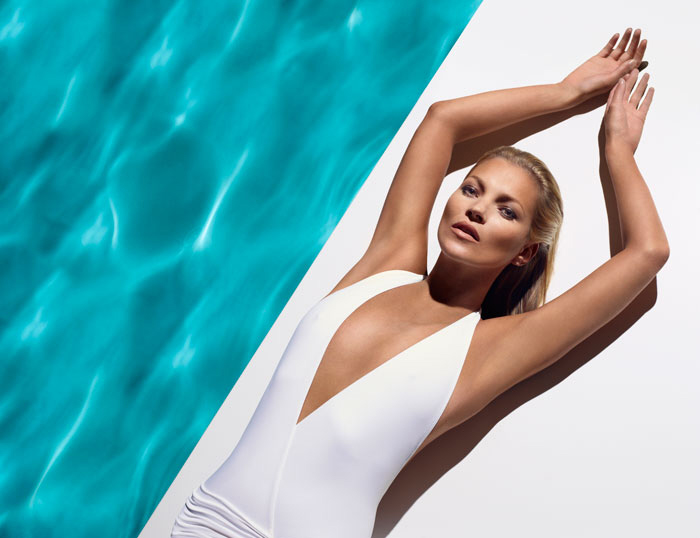 Here is an image from Kate Moss's latest endorsement/modeling gig for St. Tropez self-tanner. There's another image – a butt shot – which I'm not including, but you can see here. I wouldn't think Kate would want to associate herself with something as low-brow as a self-tanner, but when you think about it, Kate does mix up her advertising deals with high and low-brow stuff, so this kind of works. You can read more about Kate's campaign here, and here's the behind-the-scenes video of the photo shoot:
I love her voice. She's got that smoker's rasp, but it's inviting and she always seems so happy and chilled out. I like that she seems jazzed about this campaign too. It's fascinating to me that Kate looks sort of bedraggled in the video and yet the ad photos are gorgeous. At this point, I guess advertisers don't even bother spending money on hair and makeup people because they know they can fix everything with airbrushing.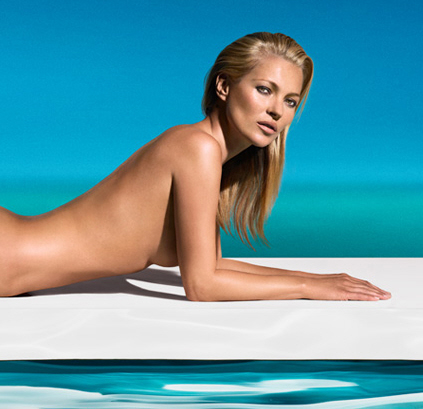 Really, I just wanted to write this post because we have new photos of Kate out and about with her daughter Lila yesterday in London. Lila is SO pretty. She turns 11 years old this year. I think she's going to be a petite little thing like her mom.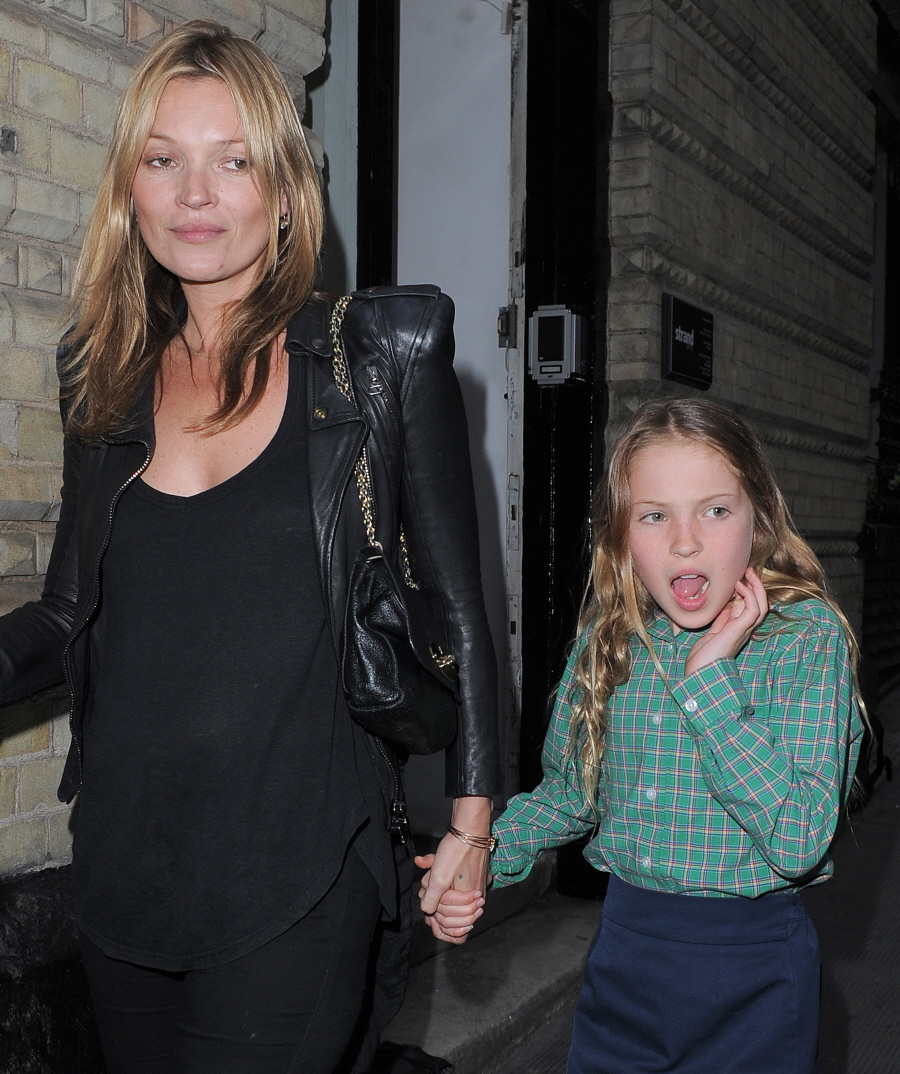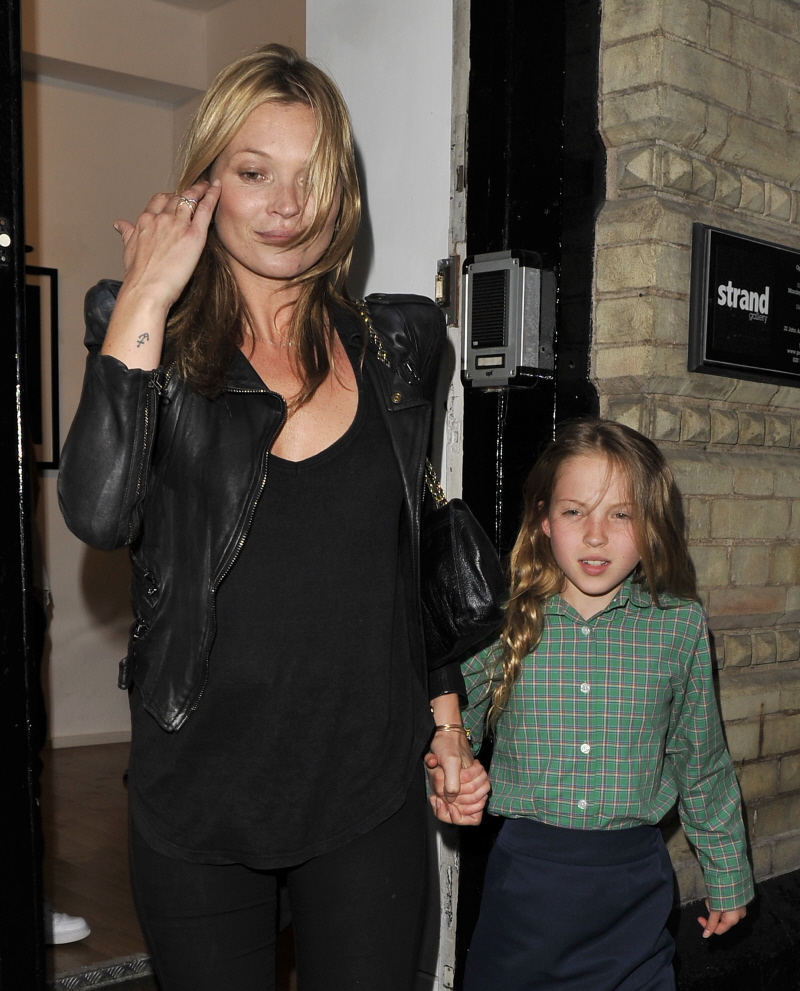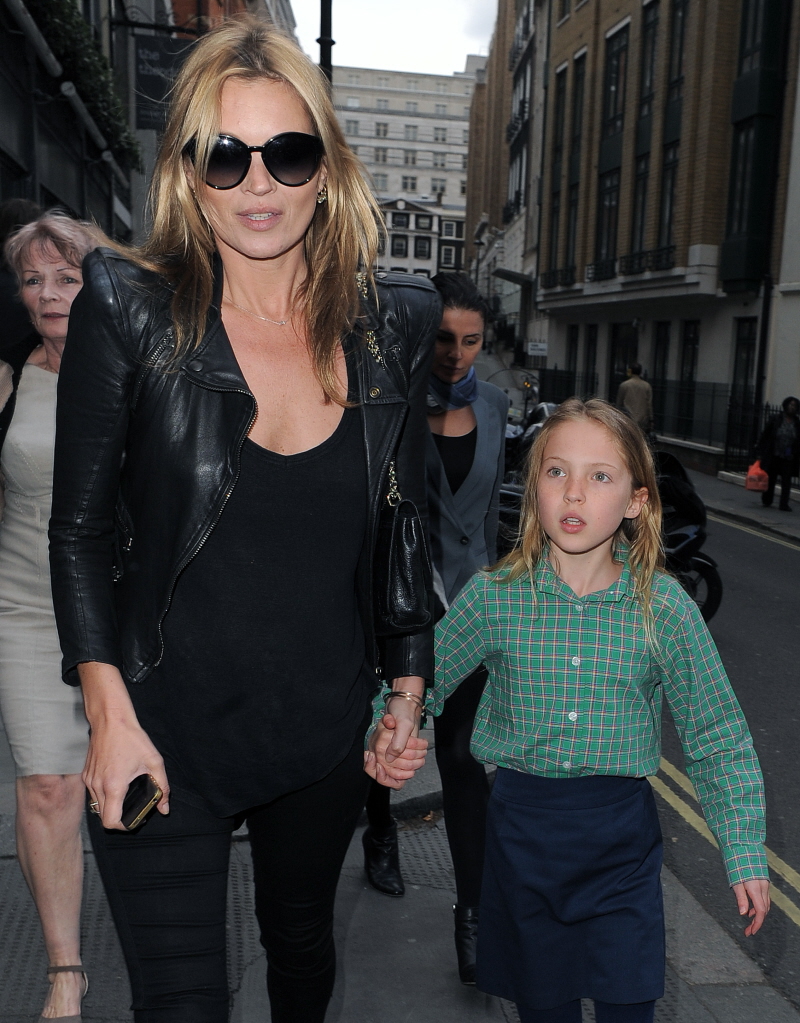 Photos courtesy of WENN, St. Tropez.