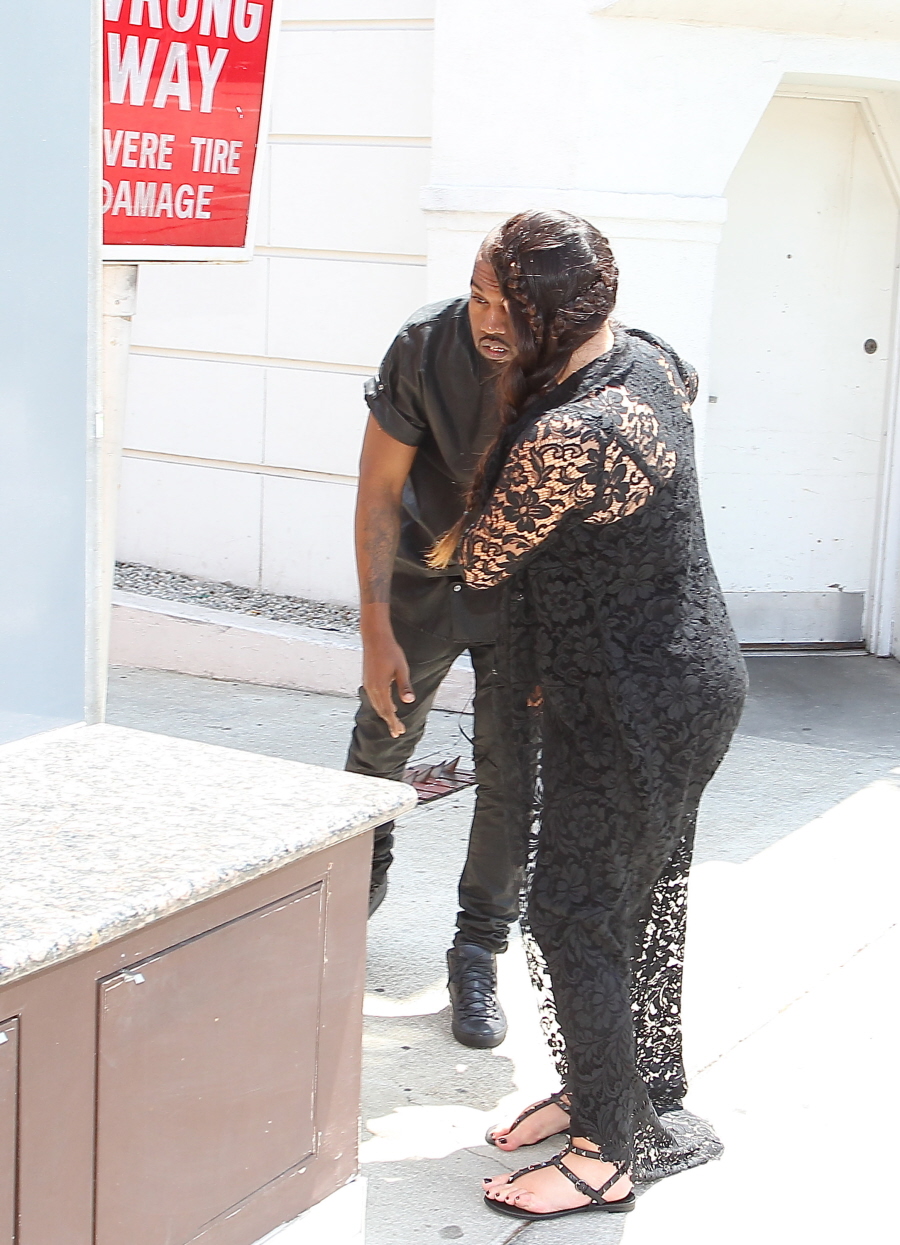 Kanye West was ATTACKED! By a sign! Yes, he was mercilessly assaulted by a "Wrong Way" sign that was part of some parking garage or something. Kanye was with Kim on Friday, checking out some real estate and then going for lunch. According to TMZ, Kanye was attempting to "duck his head" to avoid getting his picture taken but he missed the low "Wrong Way" sign and smacked his head into it. It left a mark!!!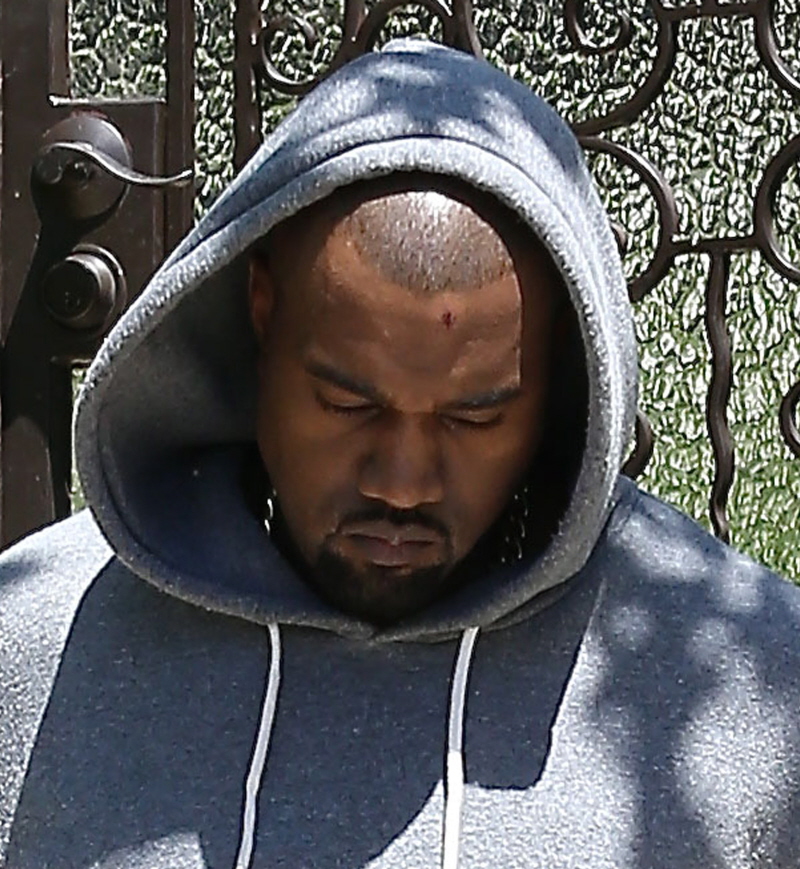 Do you see the mark? It's just a little boo-boo on his forehead. There's video too!
At first Kanye got mad at one of the paps but then he seems to walk away. But then this happened (NSFW language):
Dude. People walk into things all the time. I still have a small scar on my nose from the day that my car trunk door decided to fall on me when I was loading groceries. I still have a scar on my leg from when I was 8 years old and I accidentally slammed a sharpened pencil into my leg. I've fallen going UP the stairs. My point? Having a hissy fit about it doesn't make it any better. Just be thankful you weren't seriously injured and laugh at yourself. But of course Kanye cannot do that.
…On the bright side, at least we aren't talking about what Kim is wearing.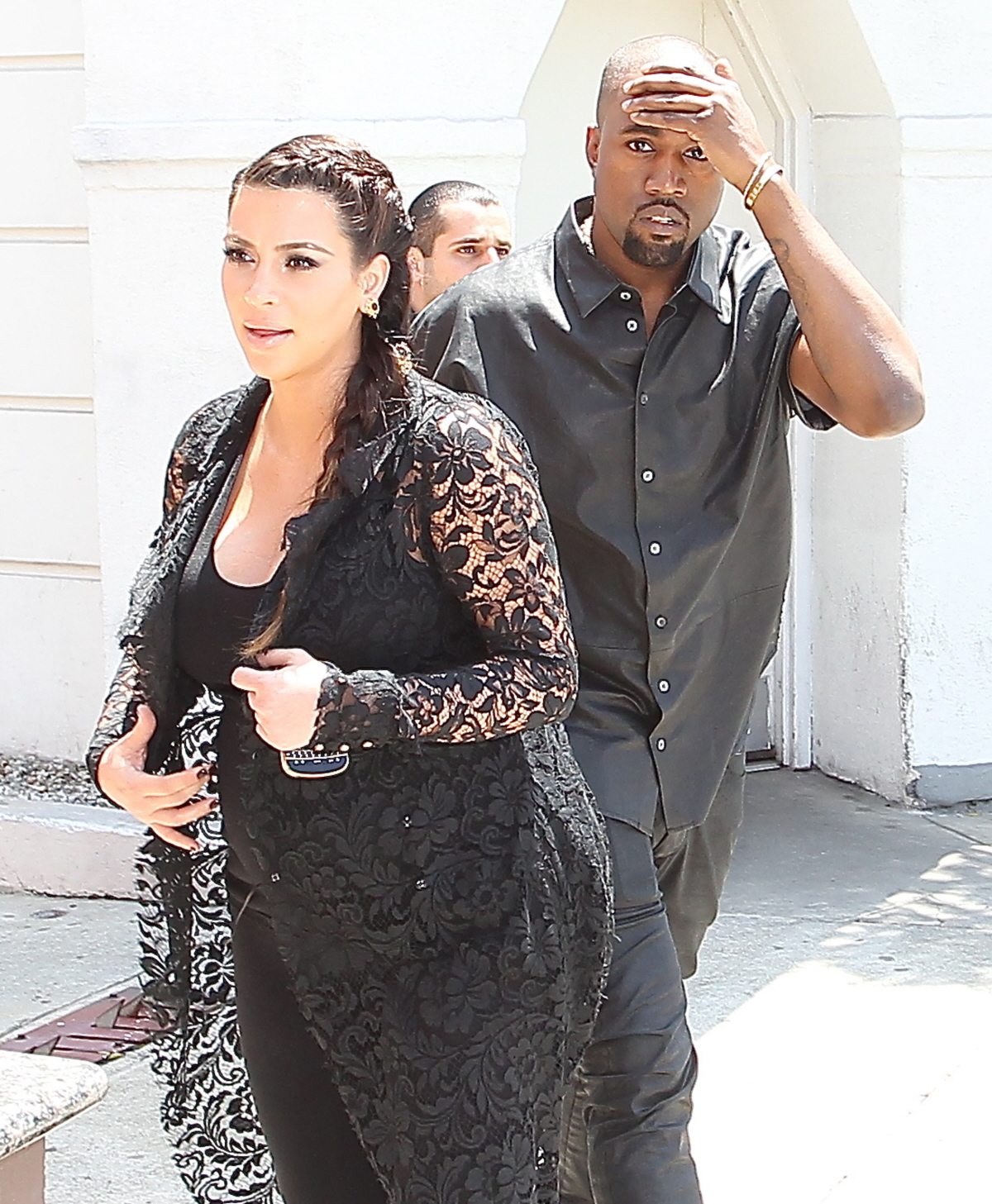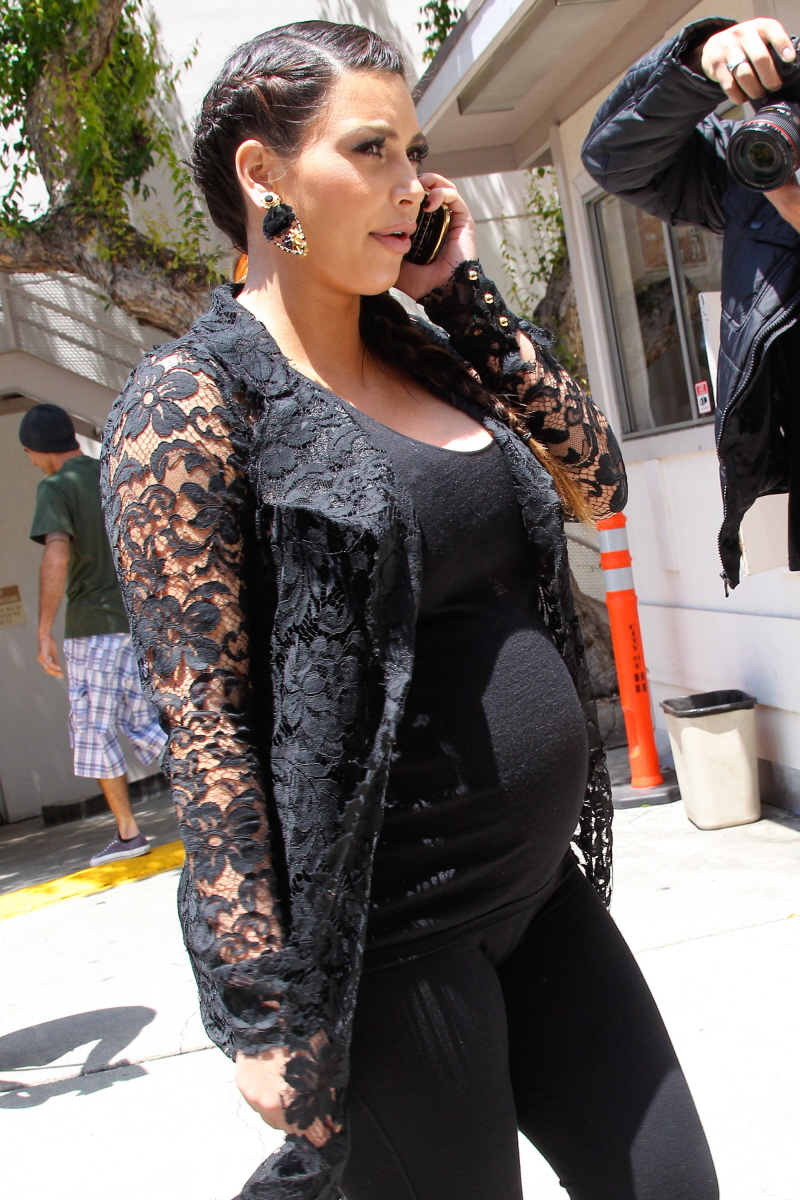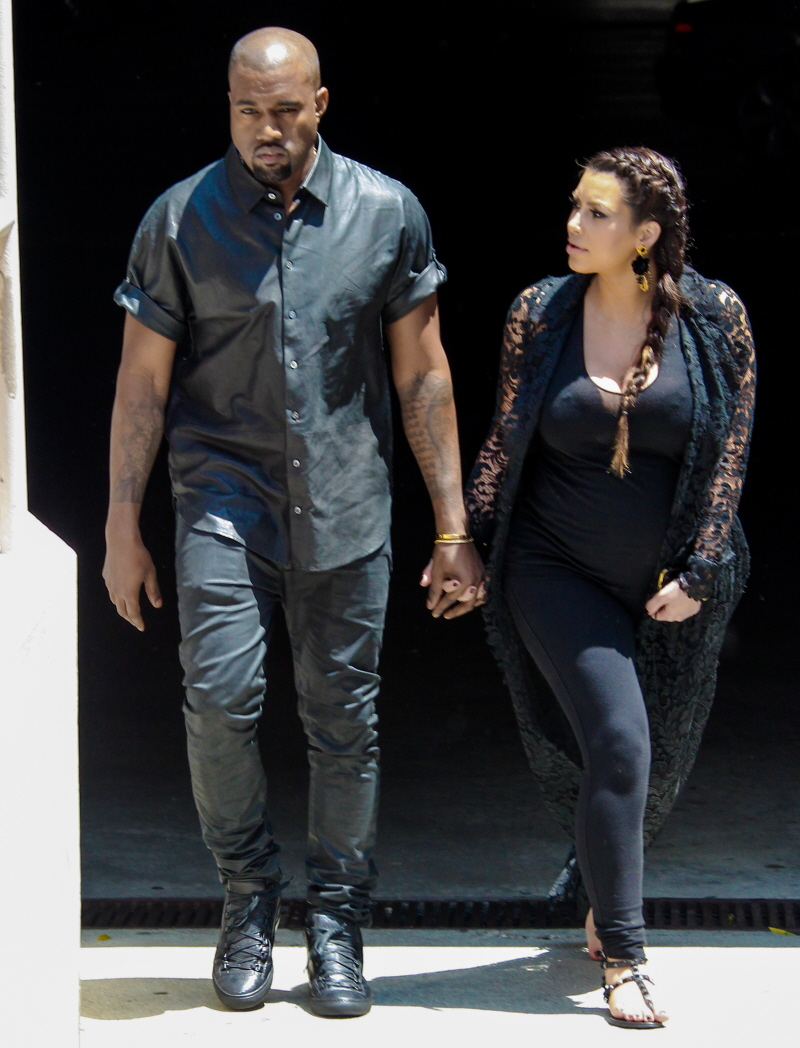 Photos courtesy of Fame/Flynet and WENN.