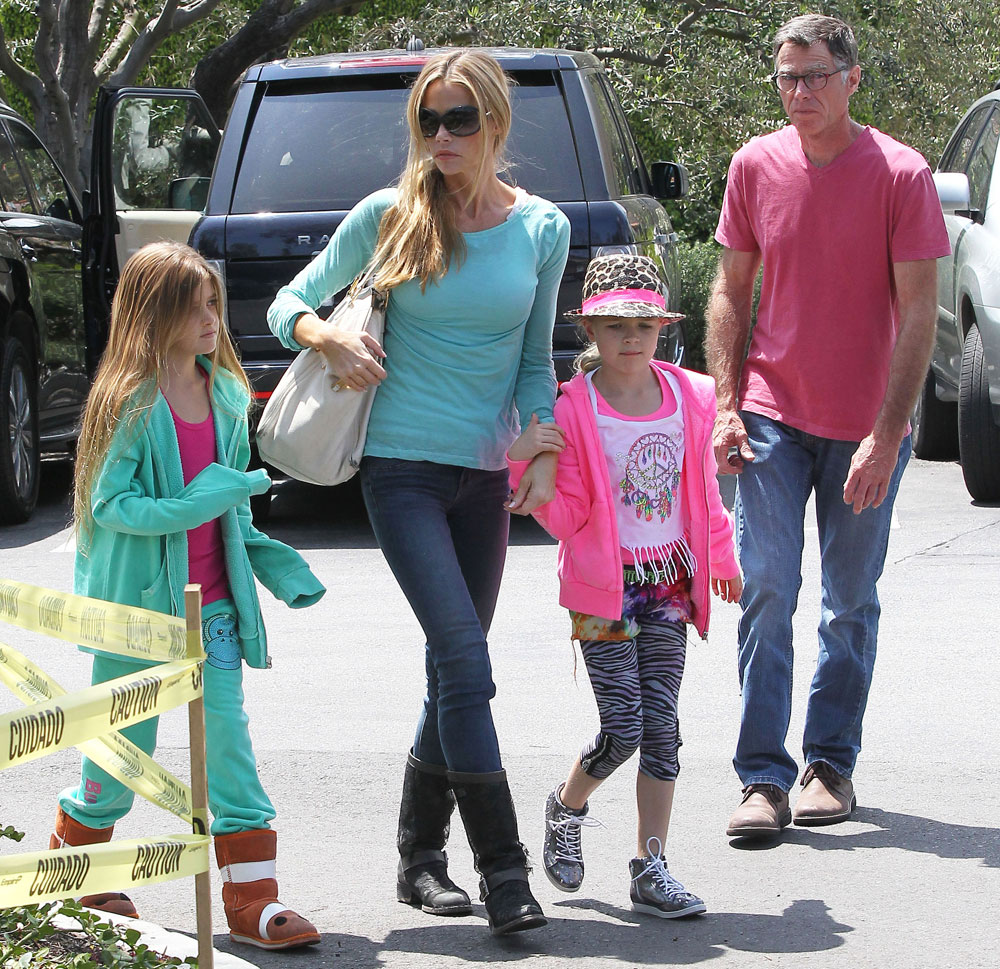 Denise Richards has been caring for her ex husband, Charlie Sheen's twin four year-old sons, Max and Bob, while their mother, Brooke Mueller, is in rehab for a reported crystal meth addiction. Brooke was put on a 5150 psychiatric hold a little over a week ago. She went missing for a couple of days afterwards and then went off to rehab. This is Brooke's 20th stint in rehab, and she made the genius decision to go to the Betty Ford Center because she wanted to hang out with Lindsay Lohan.
Denise is a single mom with five kids at home under 10, but she's not doing it for the money. She already makes a whopping $55,000 a month from Charlie in child support for their two daughters together, Sam, 9, and Lola, 7. (Denise also has an adopted daughter who is two.) Charlie reportedly offered her more money for caring for the twins and Denise turned him down! She did accept an offer to use his private plane to fly from New York to LA so she could see the kids on Mother's Day. The kids were spotted out with Denise's dad, who was presumably caring for them (along with a nanny) while Denise was away.
Meanwhile Brooke is squandering the $55,000 a month she makes from Charlie, she has no money saved at all and she's afraid that her child support will get cut off now that Denise has temporary custody. She tried to strip guardianship from Denise and give it to her brother so that she can still draw checks from Charlie. Methhead logic. Thankfully this plan failed and the judge upheld the ruling that Denise has temporary guardianship.
Charlie isn't about to cut Brooke off, and he probably didn't think that her drug use was a problem until it got so bad she had to be put on a psychiatric hold. TMZ came out yesterday with more details about Brooke's involuntary hospitalization. They claim that cops were called after she assaulted a man at her house and that she was ranting and raving about Charlie's connections to the mafia, claiming she would bring him down. Their sources state that she was hopped up on Adderall, but I tend to believe Radar's reports that she's a meth addict. Charlie should call Brooke's bluff and stop the money flowing, but I doubt that will keep her from using.
Oh and Radar reports that Brooke went to rehab twice for crystal meth addiction while she was pregnant with the twins. We've heard rumors about that in the past and it's not surprising.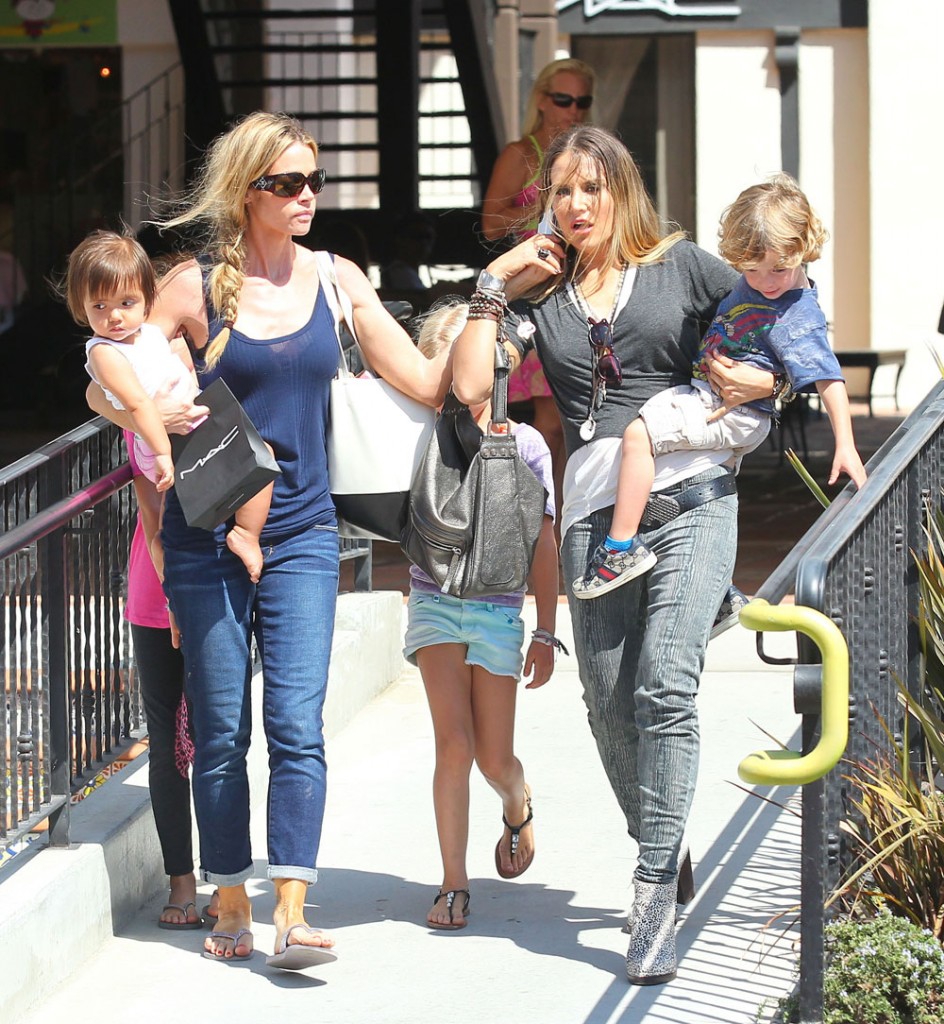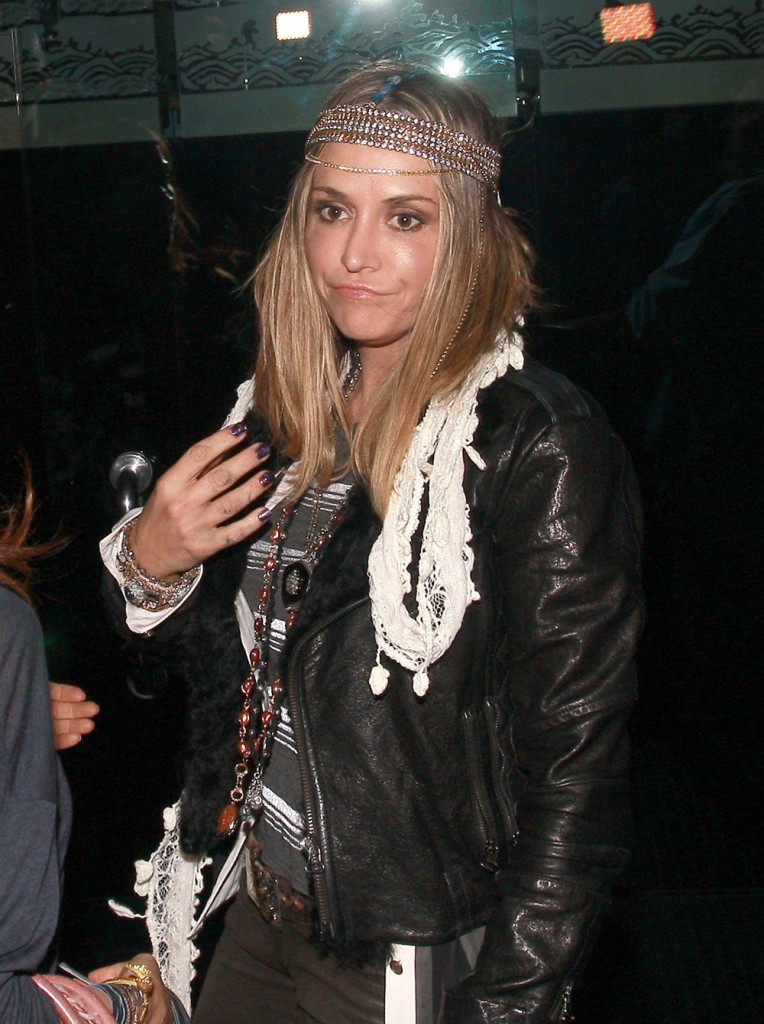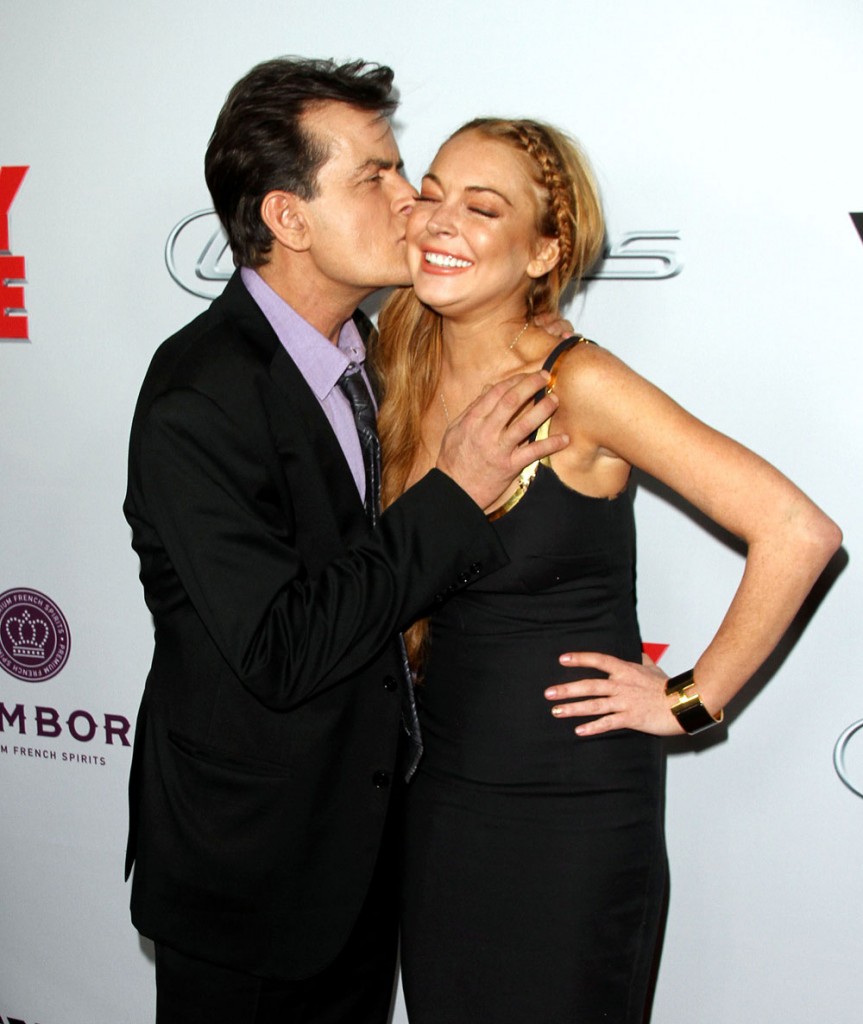 Denise Richards is shown with her two oldest daughters and her dad on 5-8-13. She's also shown on 4-28-13. Brooke Mueller is shown on 12-7-13 and out with Denise and their kids on 9-9-12. Charlie Sheen is shown on 4-11-13. Credit: FameFlynet and WENN.com