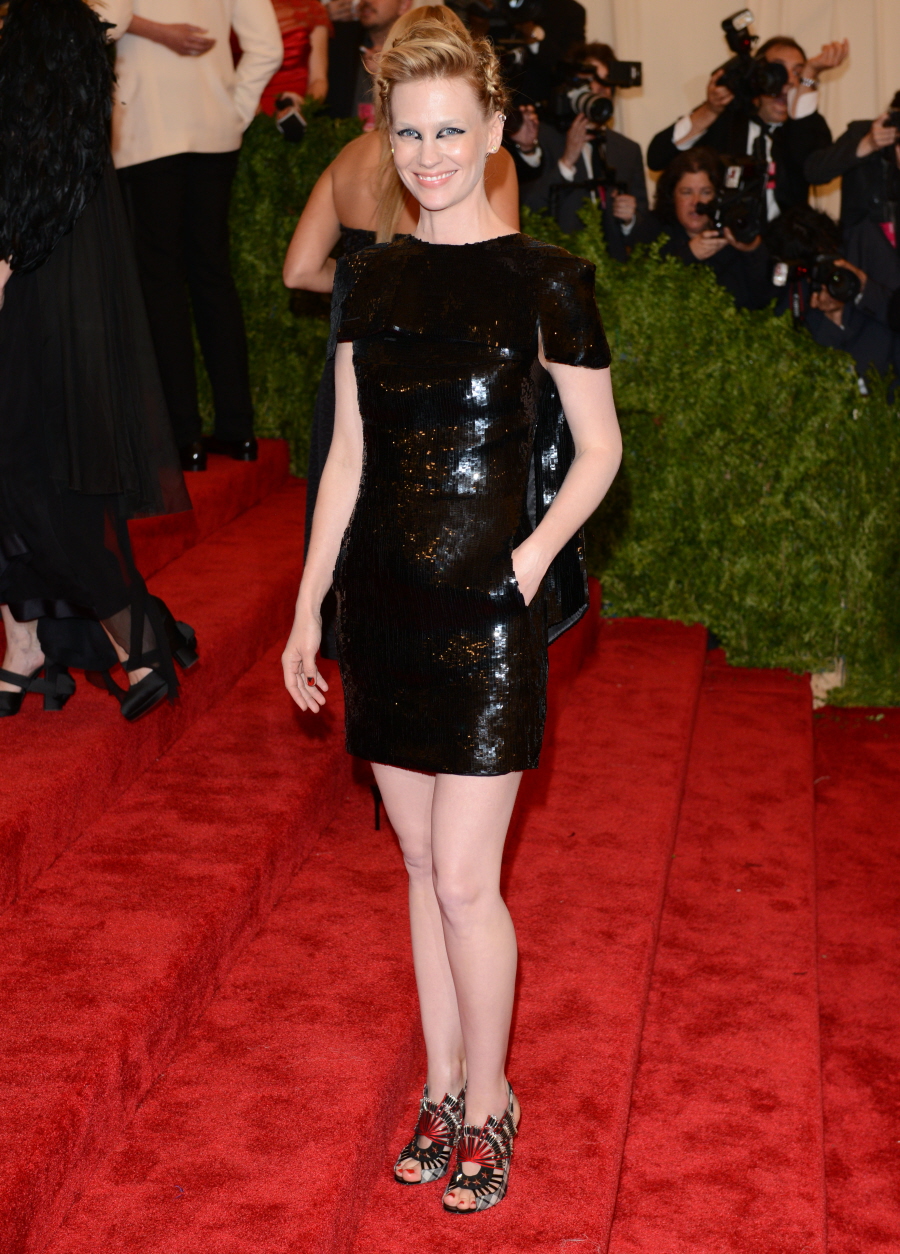 January Jones has a new New York Times profile – you can read the whole thing here. It's not very flattering towards her, but that doesn't surprise me at all. I've been covering January's interviews and shenanigans for years now, and I think that in real life, she's a piece of work – I'm saying that with a mix of judgment, bitchiness and admiration. If I have to give January credit for anything, it's that she really doesn't seem to give a crap about what any of us say about her. She gives cryptic, annoying, self-satisfied interviews. She openly fools around with married men, engaged men and otherwise "taken" men. And she survives, probably because she refuses to apologize or engage the press or the gossip. It's pretty smart… sort of. Anyway, here are some gems from the NYT piece:
She doesn't engage with interviewers: "I'm not trying to sell myself," Ms. Jones said matter-of-factly. "I wouldn't know how."

On Betty Draper-Francis: "That was the fear for me, that we'd be in the third season, and you'd hate the character. She is really searching for something, but doesn't know herself well enough to know what might make her happy," she said. If Betty seems unmoored, "that's because she is a little girl, an orphan. She has a childlike emotional response to things. You have to treat that very, very tenderly."

Betty's crazy "rape joke": "Betty has a sick sense of humor. People need to realize that in that scene, Betty is just basically trying to make Henry blush. "

On her son's paternity: "That's my son's business. It's not the public's business."

She name-drops Jack Nicholson again: "Jack Nicholson once told me: 'You should never give your personal life away, otherwise people will pick you apart. They'll never believe in your character.' "

Secrets! "Women should have lots of secrets," she said, a rare gleam of mischief in her eye. "It's our right to have secrets. Otherwise, what would we write in our memoirs?"

Her fashion: "Most of my choices are my ultramodern and very thought-out," she said. On the red carpet, meanwhile, "I want to do things that are shocking." Critics dismissed the stiffly bibbed Prabal Gurung gown she wore to the Screen Actors Guild Awards in January, but "I wanted to go extreme in hair and makeup, like a Bowie character, maybe," Ms. Jones said. "I thought that might be a little confusing, which I like." She accented the trim black Chanel dress she wore last week to the gala for the Costume Institute at the Metropolitan Museum of Art with messily coiled hair and masklike eyes, prompting self-appointed red carpet pundits to quip that she looked like Batman, or worse, like the white swan's evil double. So what? "Those people don't have degrees in fashion," Ms. Jones said. "Why would I care what they say?"

Money: "I wasn't brought up with money. I don't think I'd spend more than $150 on a shirt." She is orderly. "I'm almost O.C.D.," she said. "You will never find a piece of clothing on my floor. I can't relax if I'm sitting in a mess." She has passed that fastidiousness to her son. "His first word was 'Mama,' " she said. "His second was 'back,' 'cause I keeping saying, 'Put it back.' "

Eating her son's placenta. "It was like taking a vitamin blended into a smoothie," she said unabashedly, explaining that the practice is a common folk remedy against postpartum blues. Maybe she shouldn't have been so candid, Ms. Jones said, adding with pinch of sarcasm: "I'm a mammal. I nursed. I did all kinds of weird stuff."
It's amazing to me that January managed to get through a big interview with a non-celebrity media outlet and she didn't get asked a single question about Liam Hemsworth and whether she is the reason Liam and Miley Cyrus are maybe/probably not engaged anymore. The NYT referenced it of course, but if January said one word about it, they didn't include it. As for her OCD thing and her son's second word being "back" – that's just funny. I would like to imagine January loosens up and warms up around her son, but maybe not. Maybe she's more like Betty Francis than we even realized.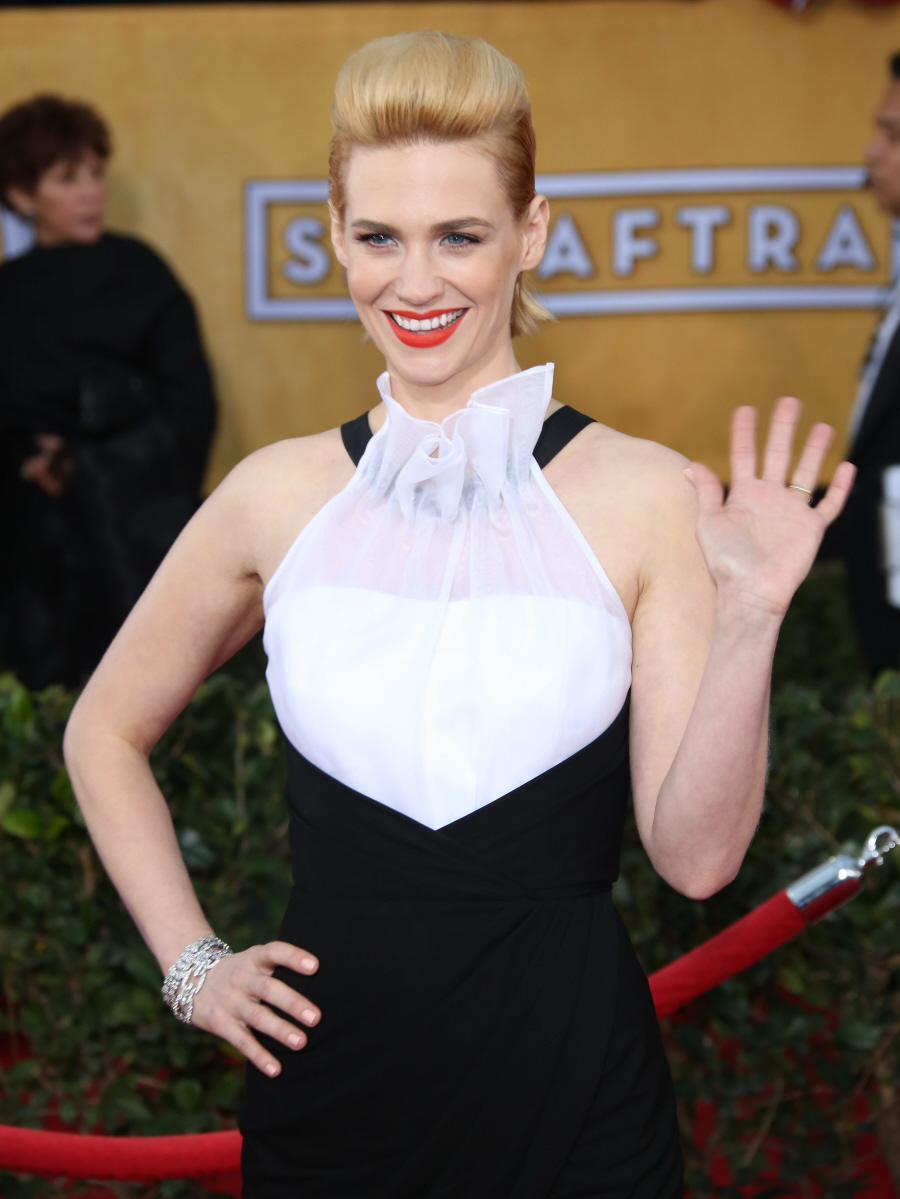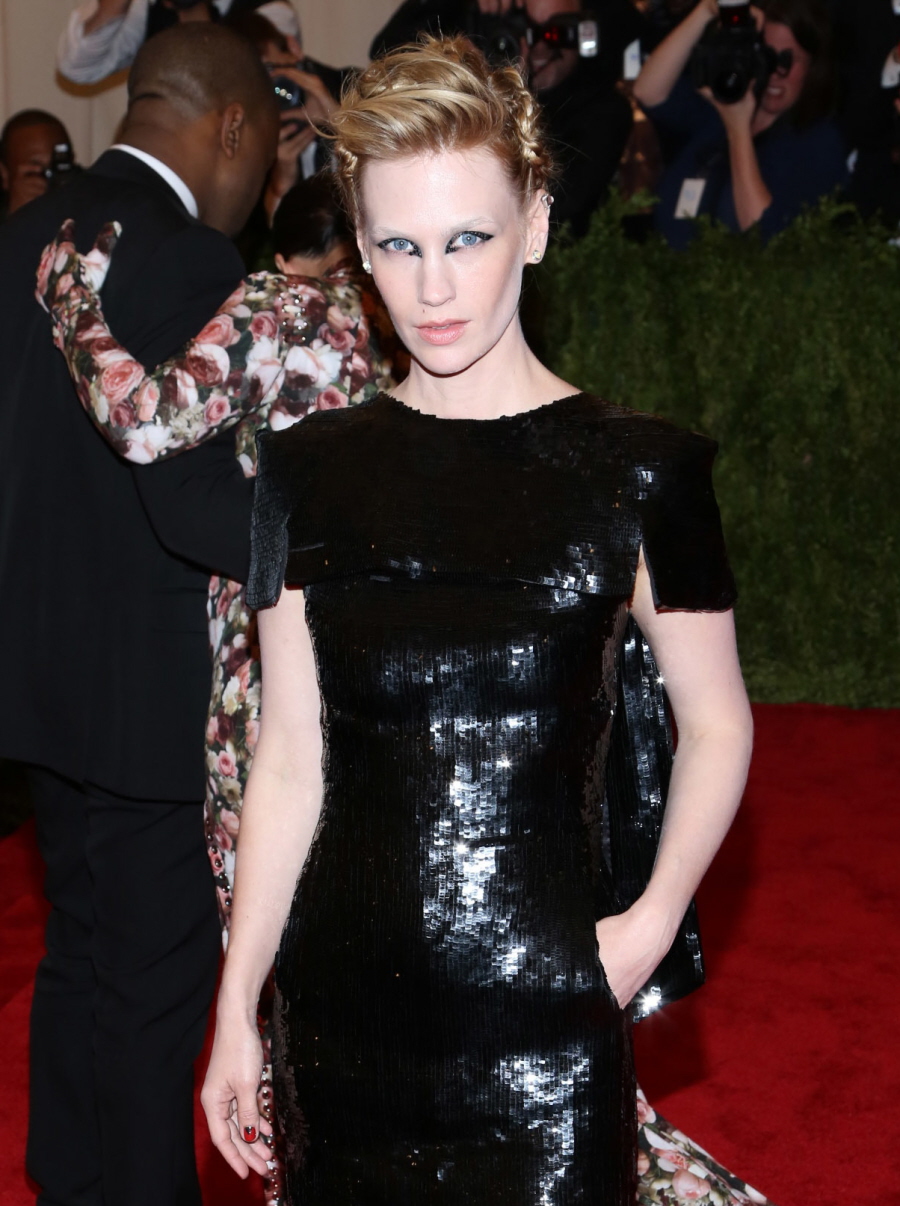 Photos courtesy of WENN.