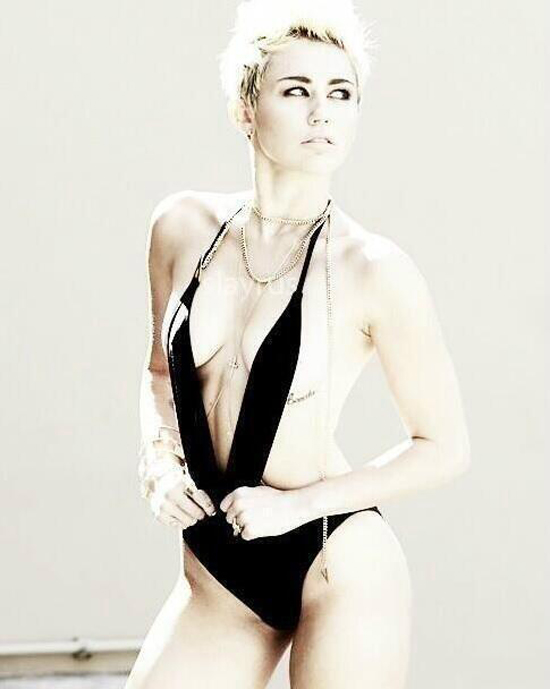 Oh, Miley. I just don't know what to do with you anymore.
Don't get me wrong. I adore Miley Cyrus. My daughter still holds fond memories of "Hannah Montana" even though Miley herself would sooner forget that show's run than appreciate the millions of dollars that arrived with being a bona fide Disney sensation. Now that Miley is 20, I can appreciate her new look, and she's a very cute young woman who holds potential in some entertainment field. Yet Miley is still pimping her autotuned music in which her singing voice sounds exactly like her talking voice. That is, a bit nasally and not exceptional at all.
This is not to mention Miley's recent tendency to deliver ridiculous interview wherein she makes fun of the starlets who try to be sexy. She unironically says all of this while exposing her ass crack immediately after she told Elle UK that sexy photo shoots are dumb: "A star is someone who doesn't have to take her clothes off to be sexy because you naturally have star power. Sex does sell, but you have to find a way that's not just showing your tits."
Now we arrive at the promotional photos for Miley's upcoming single, "We Can't Stop." Honestly, I don't even need to hear what this song sounds like. I already know what it sounds like. What I do need to know is why Miley is dressing in a barely-there monokini (that shows everything but the nips) to promote this song. She's letting us all know that, unlike Gwyneth Paltrow, she is not rocking a '70s vibe.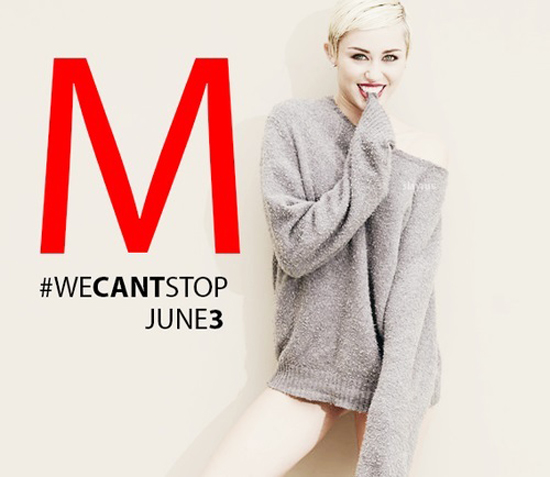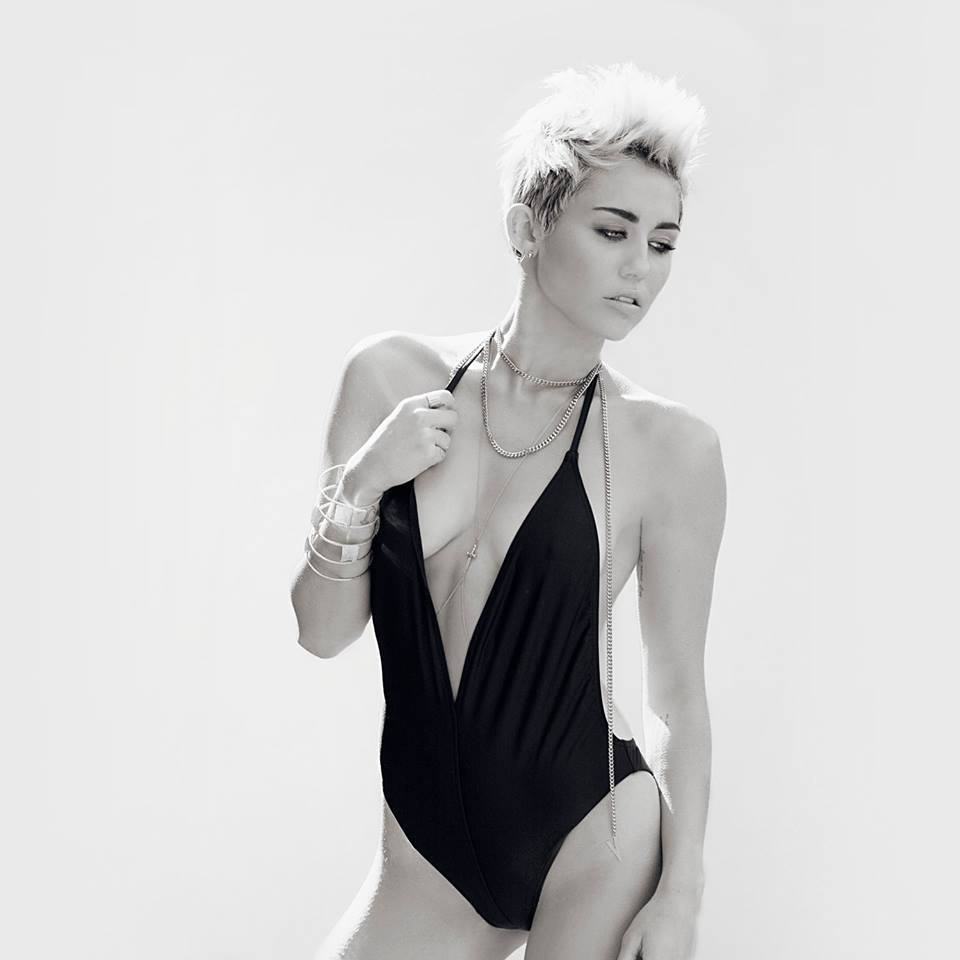 Photos courtesy of MileyCyrus.com