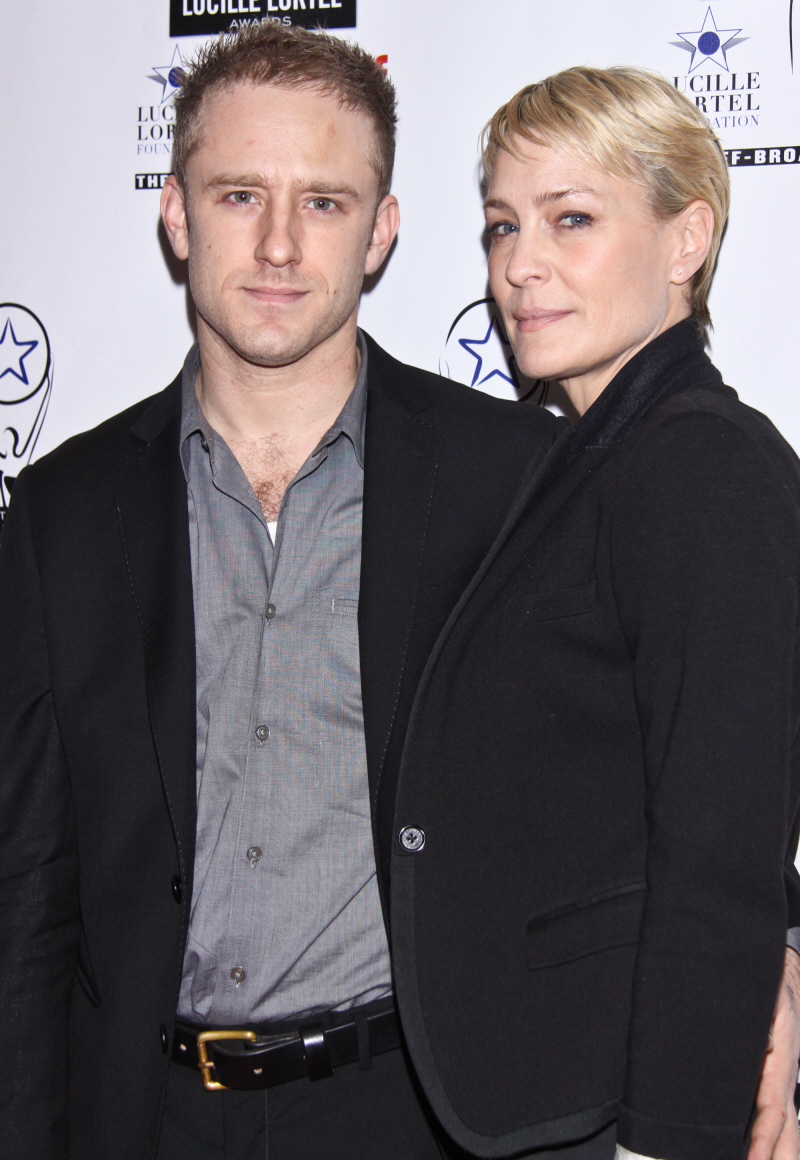 Do you know how long Robin Wright and Ben Foster have been dating? I think the first report of them acting couple-y was back in February 2012, but they could have been together before that. So, they've been together for well over a year. And there's no drama in Cougar Town from what I can see. She's 47 years old, divorced, and a mom to two (nearly) grown-up children. Ben is 32 years old, never married, with no kids. Can this work in the long haul? I think it's a matter of expectations and desires. Like, if he wants kids, I don't think this will last. But if he loves her and he's fine with the way things are… why not? Well, Star says that everything is going so smoothly and their love is so deep and profound that Ben and Robin are talking about getting married:
Robin Wright may be permanently setting up shop in Cougar Town – because, according to sources, she is ready to marry her much-younger boyfriend, 32-year-old Ben Foster.

"They're in the early stages of planning," spills a pal. "They'll tie the knot by the end of the year."

Robin, 47, who split from Sean Penn in 2009, isn't fazed by the 15-year age difference.

"Robin calls Ben an 'old soul'," says the insider. She even jokes that she feels like the younger one."

But while Sean is apparently none too pleased with his ex-wife's impending nuptials, Robin isn't letting her past affect her steamy present.

"Their sex life is great," reveals the source. "Ben can't get over how awesome Robin's body is, despite already having children."
[From Star Magazine, print edition]
Well… it could work. Who knows? My natural inclination is to give this the side-eye, but I also think it might work out better than I expect. I like the fact that Robin and Ben aren't pushing their relationship in our faces and I like that she isn't making a big production out of being a cougar, like, say, Demi Moore. Plus, I'm giddy at the thought of Sean Penn's douche-face turning beet-red from pure rage at the thought of his ex-wife marrying her young lover. Take that, Sean.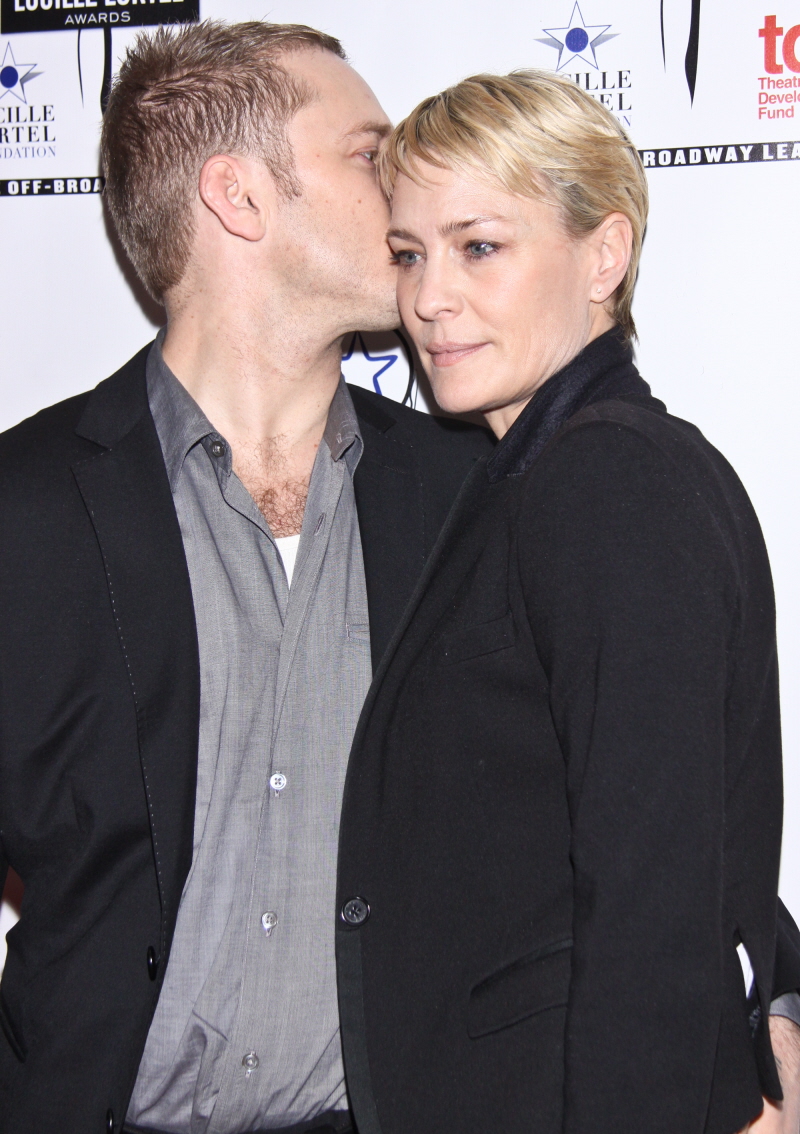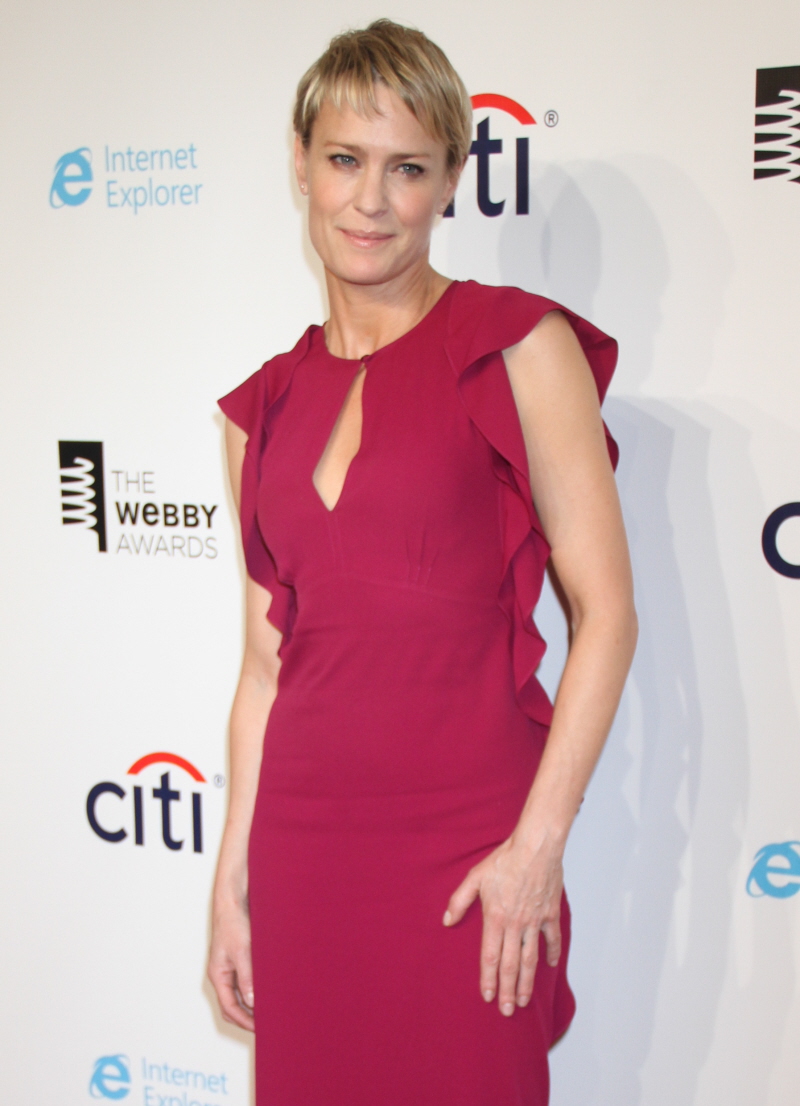 Photos courtesy of WENN.