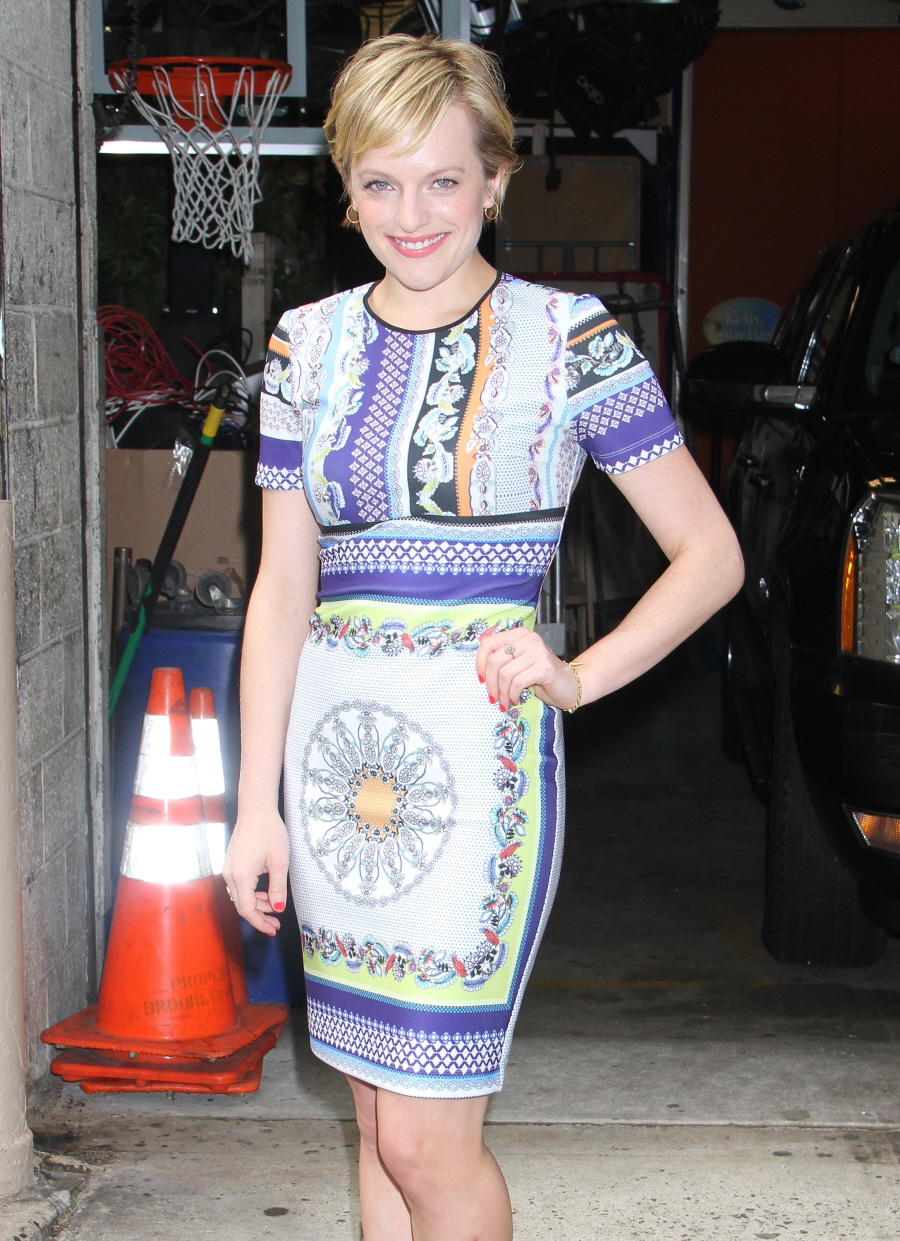 Backstory: Back in late 2008, Jeremy Piven was supposed to star in a Broadway production of Speed-the-Plow. His costar was supposed to be Elisabeth Moss, otherwise known as Peggy Olsen of Mad Men. Jeremy Piven pulled out of the play at the last minute, claiming that he had mercury poisoning from eating too much sushi, an excuse that few people really believed.
So… Elisabeth was on Bravo's Watch What Happens Live last week and she played that "Plead the Fifth" game with Andy Cohen. Cohen asked her about the Piven situation all those years ago, asking, "What, besides eating too much sushi, caused Jeremy Piven to quit Speed-the-Plow?" Moss replied, "That's a good one. I could go on and on. Being highly unprofessional. We were all surprised. It came out of nowhere. He just didn't come back one day." She goes to say that she saw him a month later at an awards show. Here's the video (the "Plead the Fifth" part is around the 4-minute mark):
So, let's get into last night's Mad Men! First, let me do this…
SPOILERS SPOILERS for last night's Mad Men!!!!!!!!!!!!
First, let's talk about the Peggy stuff. I really liked Abe, and I liked that Peggy and Abe were together and that they were a modern couple living together in the 1960s. But is it crazy that I also loved that she stabbed him? Stupid faux-revolutionary hippie sneaking up on her in the night, he deserved to get stabbed. And I LOVED that he broke up with her in the ambulance. That was amazing and funny and bittersweet. I guess we're supposed to feel sad that Peggy still goes into work and she thinks that Ted is going to be all "Oh, you're single, then let's get together!" and he's just not. But I feel hopeful. Single Peggy is fun. Single Peggy has beatnik friends and maybe she'll hook up with her BFF Stan Rizzo (who, I'm sorry, is HOT with that beard). Also, I loved when she told Don that Ted doesn't ever make her feel this way and Don says something like, "Well, he doesn't know you."
As for Don… well, Don is the reason why I went from "watching Mad Men" to "hate-watching Mad Men". Last week's episode was just BEYOND. I was yelling at the TV, "Oh, just kill yourself, Don." But the story really picked up this week so maybe my Hate-Watch will be downgraded. How much did you love that (SPOILER!!!) Don and Thin Blonde Betty hooked up and it was pretty much on her terms? I loved everything about that. I loved what they said to each other. I love the way they still understand each other. I love Betty's comment about Megan: "That poor girl… she doesn't understand that the hardest way to be with you is to be in love with you." (Or something, I forget the exact wording). And I love that Betty was all, "Oh, hey, I'm with my new husband now, he adores me."
I don't even know what's going on with Joan and that cute/creepy guy. I want to think Bob is just a nice guy with crazy ambition, but I have a sneaking suspicion that there's something really shady going on. Like Bob is a serial killer or something. Joan has terrible taste in men, so it's probably something awful like that.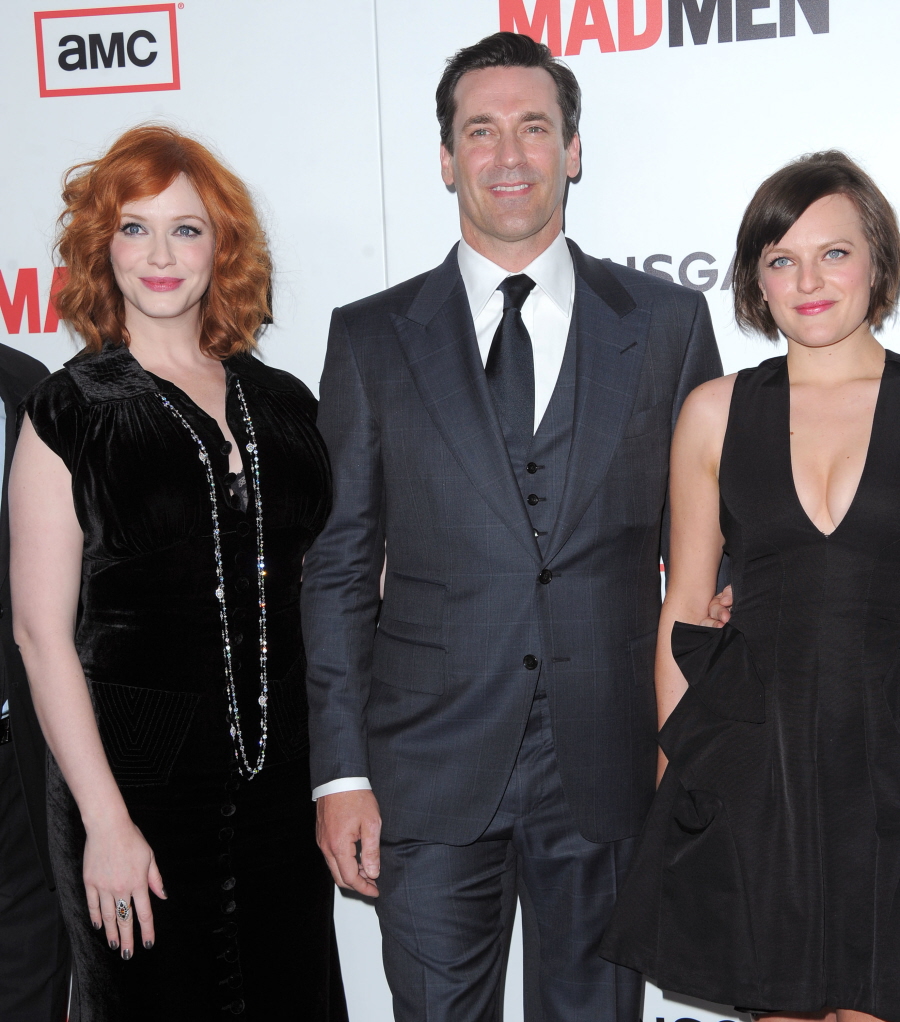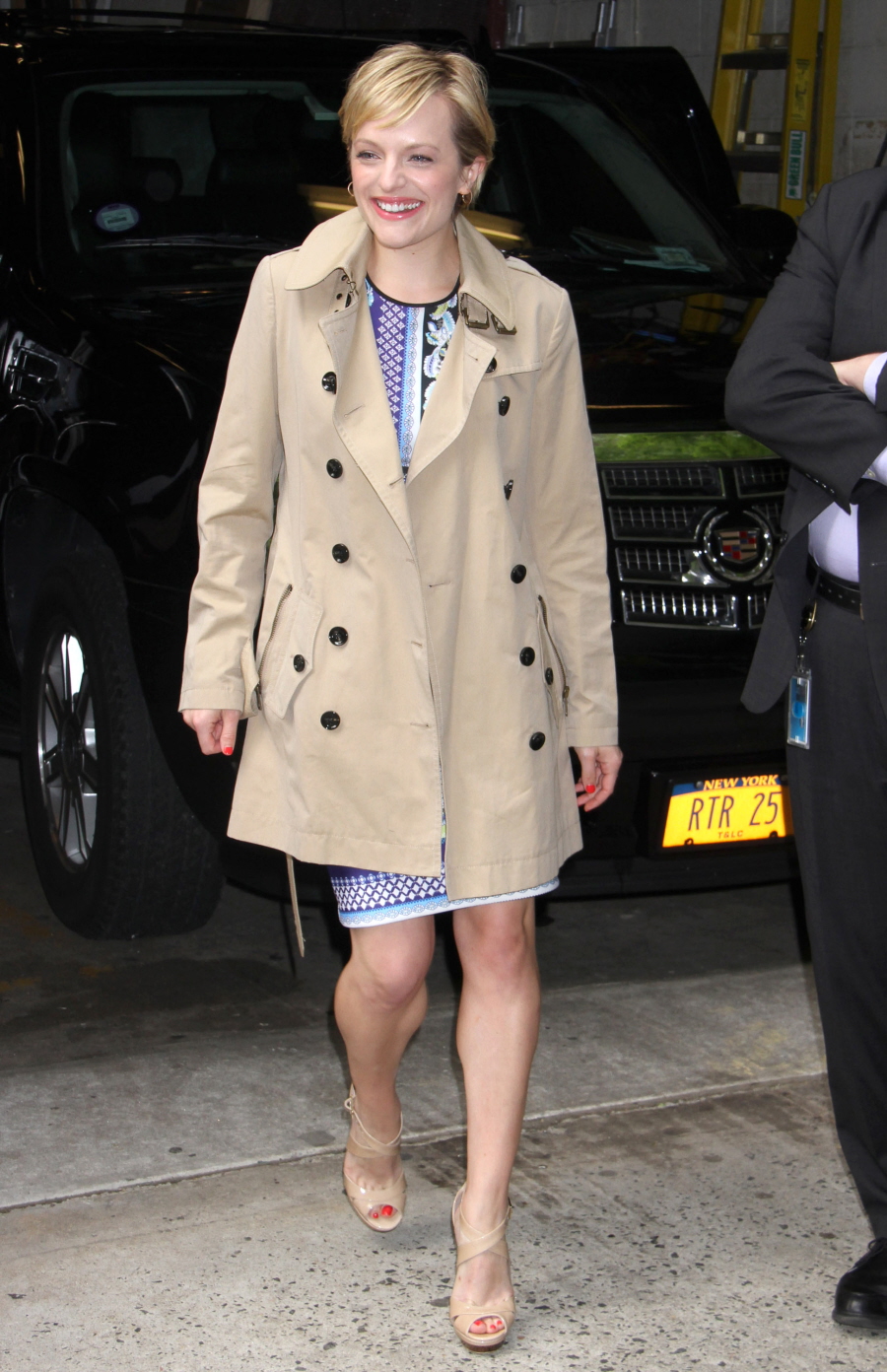 Photos courtesy of Fame/Flynet and WENN.