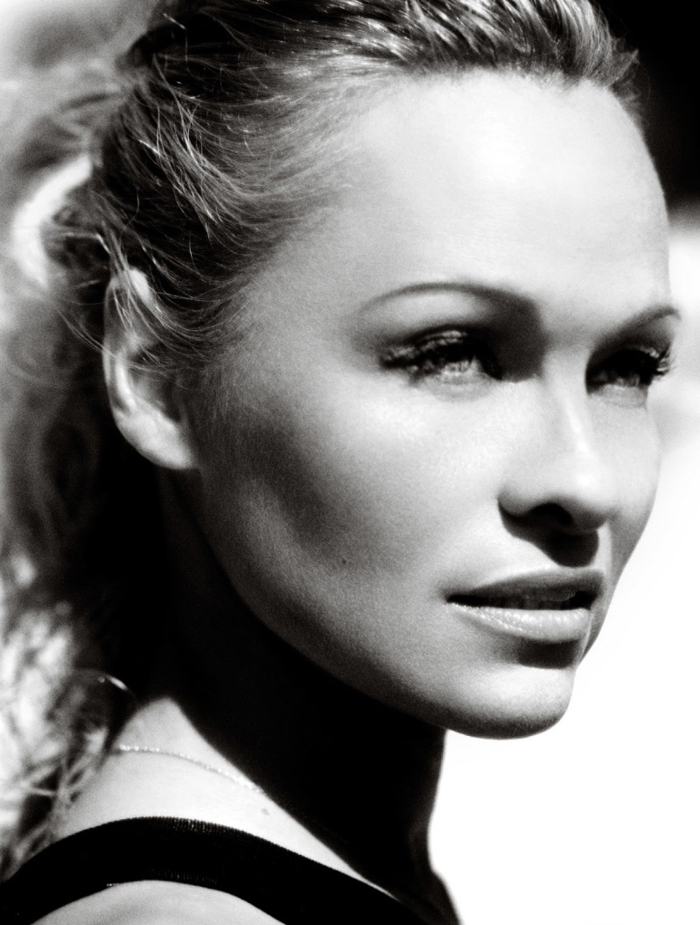 It might be difficult to tell, but you're looking at Pamela Anderson as photographed by Mario Testino for the June issue of Vogue Brazil. Doesn't she look amazing? Her hair and makeup are so lovely and natural looking here, which admittedly comes off somewhat strange because Pamela loves to doll herself up with tons of paint and hairspray whenever making a public appearance. I've always thought that all those "fixins" make Pamela look older than her true age, which — checks Google — happens to be 45 years.
This photoshoot, however, tells a different story than what we usually see from Pam. Don't get me wrong though. There's still plenty of T&A going on here, and you can see some of the NSFW shots (with plenty of see-thru shirt with nips and full on booty) from the editorial here. Everything here has been blurred, and the below shot astounds me. Pam's still got a very tight body, but I'm mesmerized by how high her rack is sitting. That's what implants will do for a girl, right?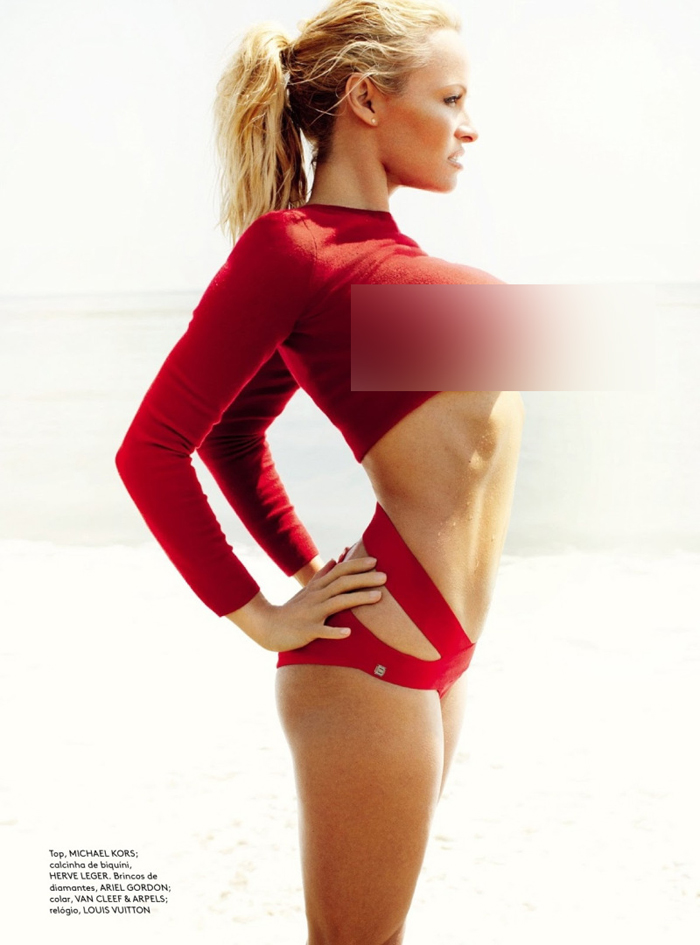 I dig this photoshoot a lot. Sure, it's sexy, but this is more sultry than we're accustomed to seeing from Pamela. And she's probably been photoshopped to some degree, but at least this Testino shoot isn't as oily as Gisele's recent shoot, right?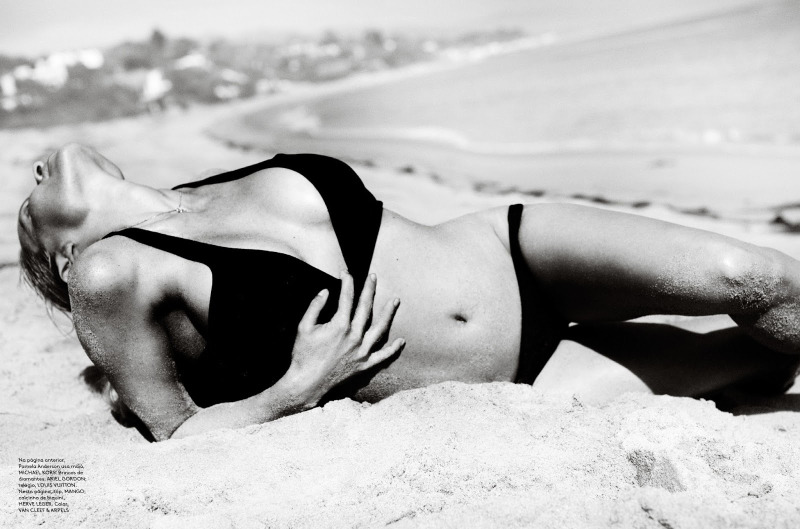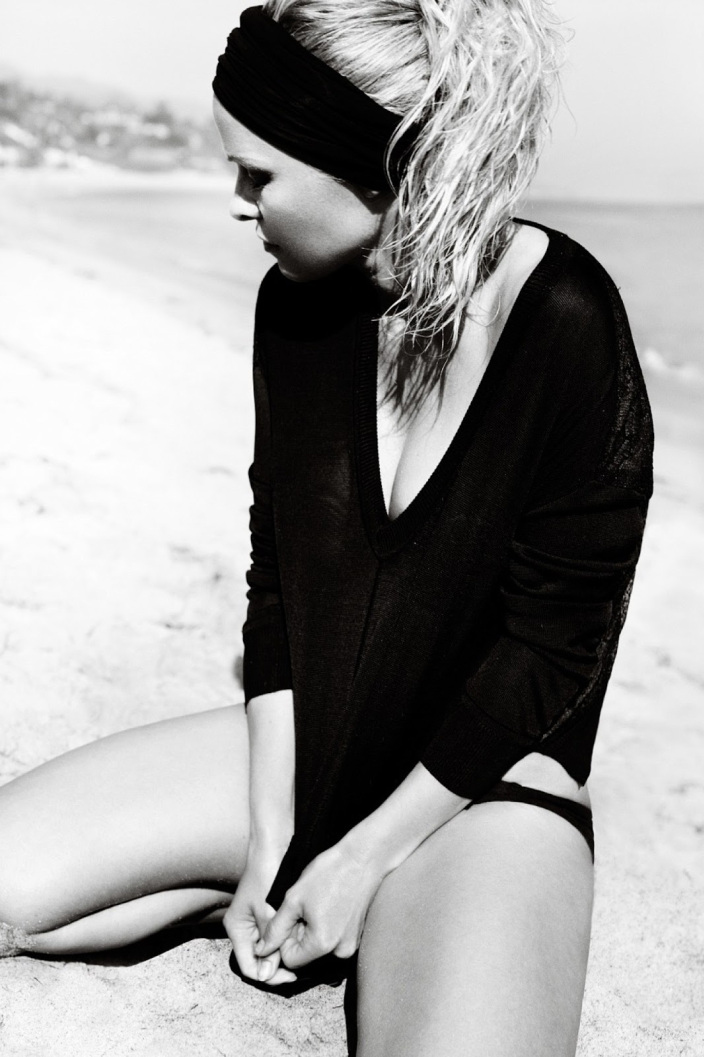 Photos courtesy of Vogue Brazil