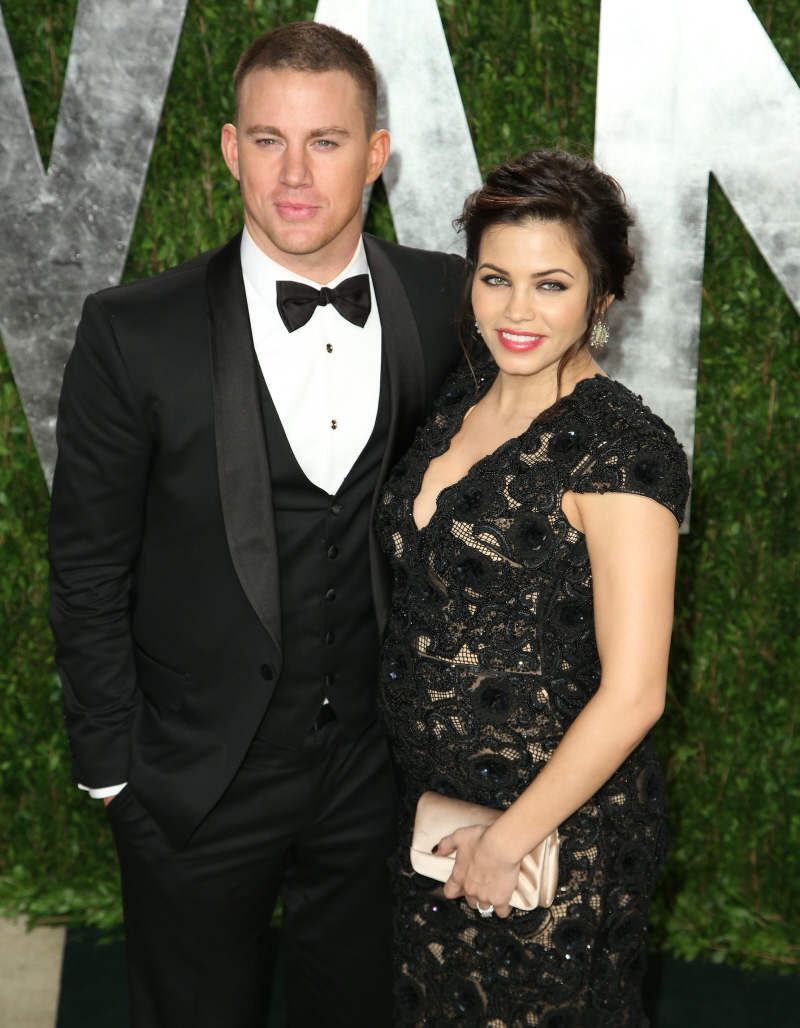 I'm kind of surprised that Jenna Dewan was the first of the pregnant ladies to give birth! I thought for sure it would be Busy Phillips, followed by Kim Kardashian, followed by Jenna and then Duchess Kate. But Jenna did give birth, and apparently it happened last Thursday! Channing Tatum and his wife have not released any details of the birth or even if it's a girl or a boy. All we know is that Jenna gave birth in London.
Add Channing Tatum and Jenna Dewan-Tatum to the list of hot Hollywood parents! The couple welcomed their first child together in London on Thursday, May 30, Us Weekly can exclusively confirm. The bundle of joy's gender is not yet known.

Tatum, 33, and Dewan-Tatum, 32, announced they were expecting their first child in December. The couple met on the set of Step Up in 2006, and tied the knot in July 2009.

Throughout the pregnancy, the parents-to-be maintained their busy work schedules. "We're going to actually have the baby in London while I'm shooting, and then there will be no downtime whatsoever after that," Tatum told Ryan Seacrest in an interview about filming Jupiter Ascending in the UK.

Production of Tatum's new film is set to move to Chicago in July, and his wife will begin work on her fall Lifetime series, Witches of East End, in Vancouver around the same time.

"The baby will get top billing as far as priorities go," a source tells Us. "Channing is going to be the most adorable hands-on daddy ever and do whatever is necessary to make sure Jenna can balance it all."
Eh, we'll know the details soon enough. I'm kind of hoping it's a boy just because I see their genes blending better with a boy, and because I think they'd be adorable with a son. But they'd be adorable with a daughter too, so whatever is fine. Congrats to Jenna and Channing! So, because the baby was born in London, does that mean the baby can't be president one day? Wouldn't it be awesome if they had a boy and Duchess Kate had a girl and one day those kids got married and the House of Windsor became the House of Tatum? HA.
………OK, now Us Weekly is claiming that they definitely had a girl! Congrats to Baby Girl Tatum!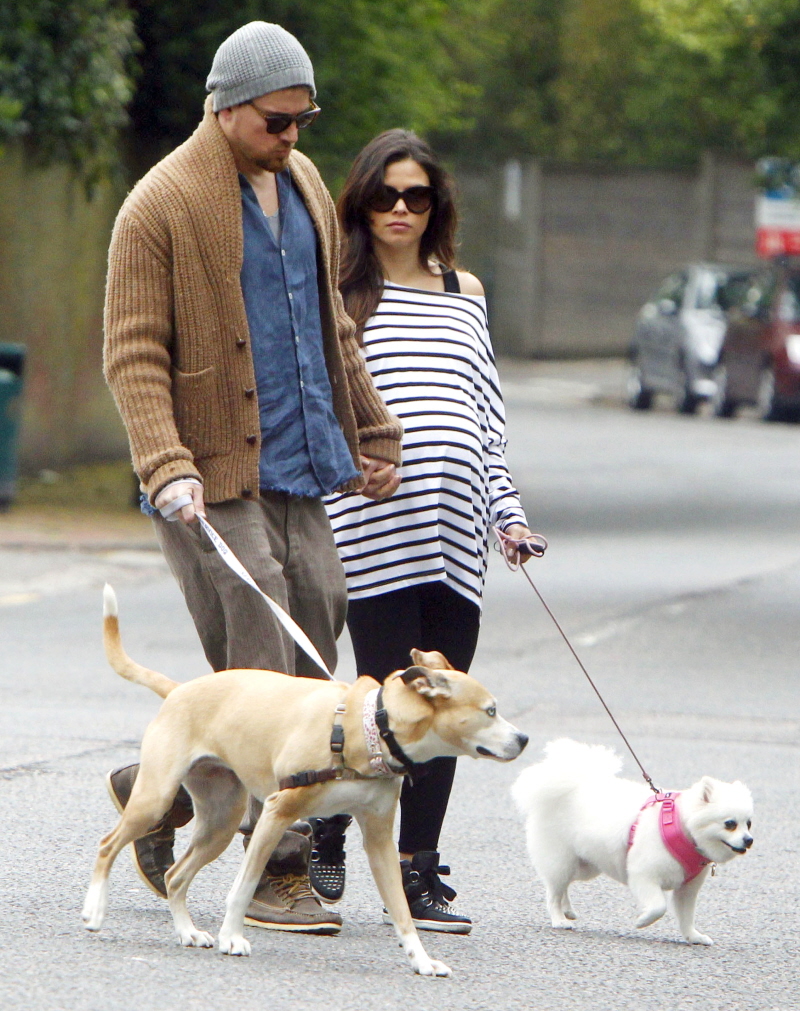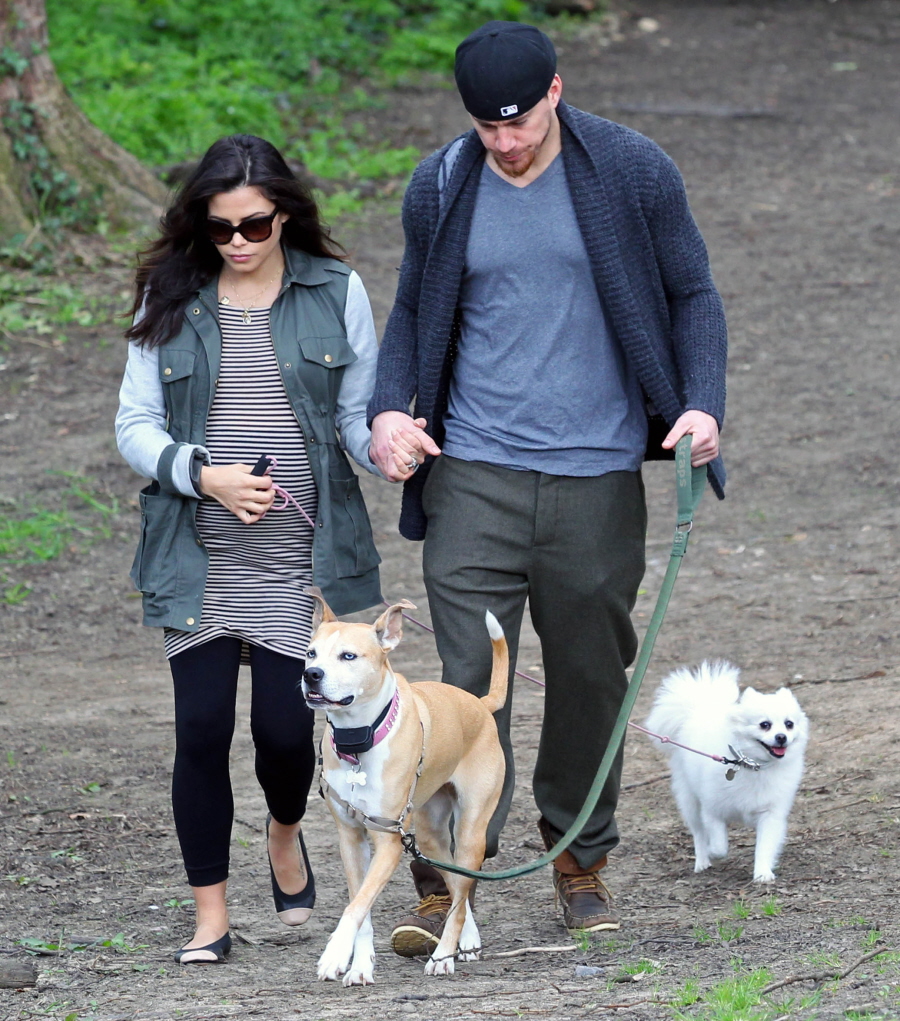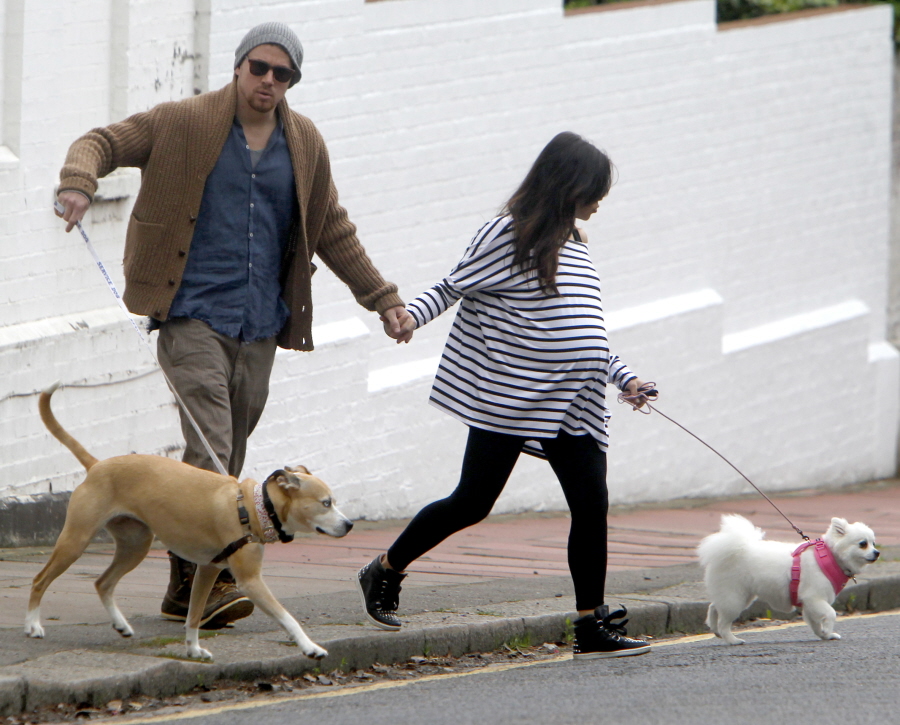 Photos courtesy of WENN, Fame/Flynet.