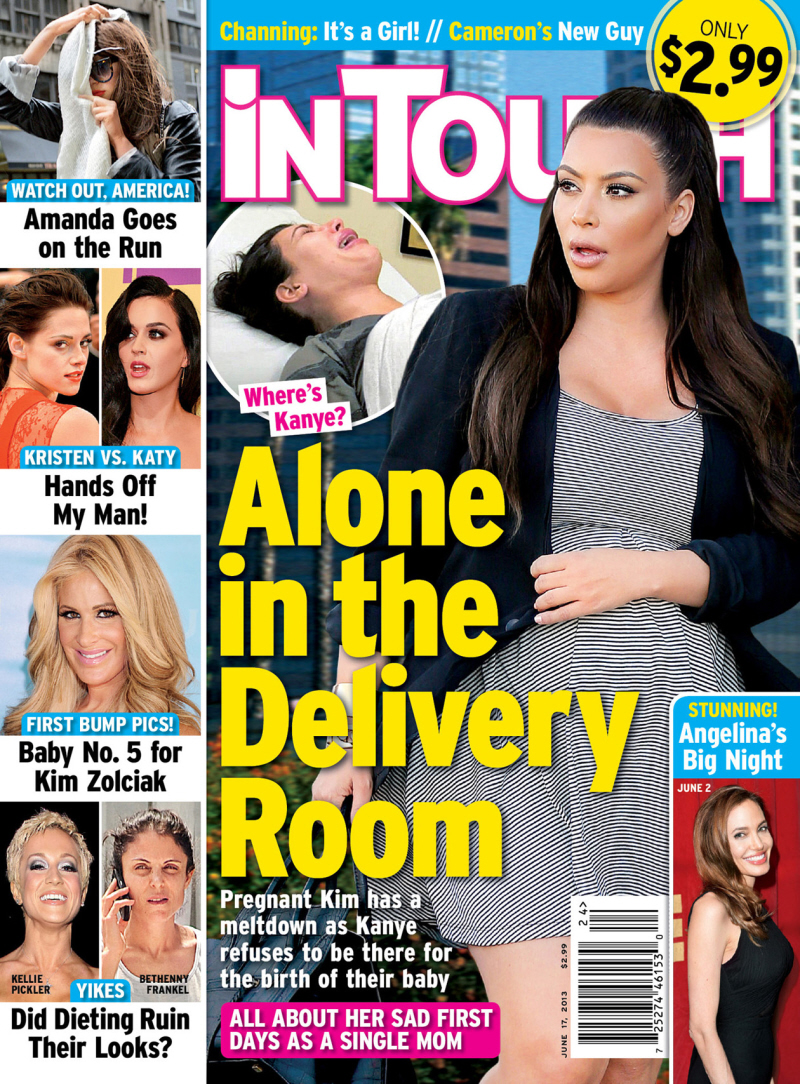 Kim Kardashian's divorce from Kris Humphires was finalized yesterday. She is officially single again, for the first time since 2011. Just in time to give birth! Allegedly, Kim is due in July but it wouldn't surprise me at all if she gave birth this month. I also wonder how Kim spent this solemn occasion of her divorce finalization – do you think she spent it alone? Maybe not alone, I'm sure her family was around. But I doubt Kanye West was around. So it begs the question – at this point, are we even sure Kanye will be around for the birth of his first child?
Don't count on Kanye West to cut the umbilical cord!

In Touch can exclusively reveal that although Kanye has assured his pregnant girlfriend Kim Kardashian he plans to be at the hospital when she goes into labor, "he won't physically be in the delivery room," an insider tells the mag, on newsstands now, adding, "He's very squeamish and doesn't want to be around blood."

With only a few more weeks to go, Kim, 32, who is due to give birth to her and Kanye's daughter in July, is prepping last-minute details.

Like her sister Kourtney did, Kim will give birth at LA's Cedars-Sinai Medical Center. Her $3,000-a-day deluxe birthing suite includes a full-size bathtub, separate sitting room and flat-screen TV. "She will have an epidural — no C-section," a family insider tells In Touch. "It'll be the same routine as Kourtney." But unlike her sister, Kim will not be letting cameras into the delivery room.

During the season premiere of Keeping Up With the Kardashians, Kim revealed that Kanye has always wanted a little girl. "I'm so excited we're having a girl. Like, who doesn't want a girl? They are the best. I know that's what Kanye always wanted. He wanted a little girl," she said.
Honestly, I'm not going to hate on Kanye so much for this. I hate blood too, and the idea of witnessing a birth makes me nauseous. That's one of the big reasons I don't want to ever be pregnant – I would want to go really old school and be completely unconscious for the C-section, and that kind of thing is frowned upon these days. I also think that it's fine if some men don't want to be "in the room" – it's a personal choice for every couple to make on their own. But I will shade Kanye for not being around in general – I would be more forgiving of his "queasiness" in the delivery room if he had actually been a partner to Kim throughout her pregnancy. Now he just looks like a giant, pissy baby.
Speaking of, Radar has a weird story about Kim feeling "torn" between Kanye and her mother Kris Jenner:
Kim Kardashian is just weeks away from giving birth to her first child with Kanye West, and this should be the happiest time of her life, but RadarOnline.com has exclusively learned that she feels torn between Kanye's wishes and those of her overbearing mother, Kris Jenner.

The 32-year-old mom-to-be will deliver her daughter in July and her momager Kris wants to control how she handles the birth announcement, selling the first pictures and maximizing her financial gains from the highly-anticipated birth, a source told RadarOnline.com.

"Kris has always been in charge of Kim's life, starting with the sex tape, and now she wants to make sure she makes as much money as possible off the baby," the source said. "Kim has always relied on her mom to give her the best advice, but now she's struggling because Kanye wants to make sure that they don't overexpose their baby."

The power play between the two most important people in Kim's life has taken its' toll on the pregnant reality star, according to the source.

"Kim has been telling her friends that she's really stressed about everything," the source said. "She trusts Kris, and knows that she is only trying to help Kim, but she loves Kanye too and wants to be an equal partner with him rearing their daughter."

As her pregnancy unfolds on Keeping Up With the Kardashians, the source said Kim is unsure about the future.

"For the first time in a long time, Kim just doesn't know what to do — she feels stuck."
Oh for the love of…!!! If Kanye really thought he had a chance of turning Kim into a non-fameho, that's his problem. He knew what he was getting involved with. He knew that Kim and her family would milk this pregnancy and birth and baby for all its worth. If Kanye just goes along with it, I bet they could get a People Mag cover.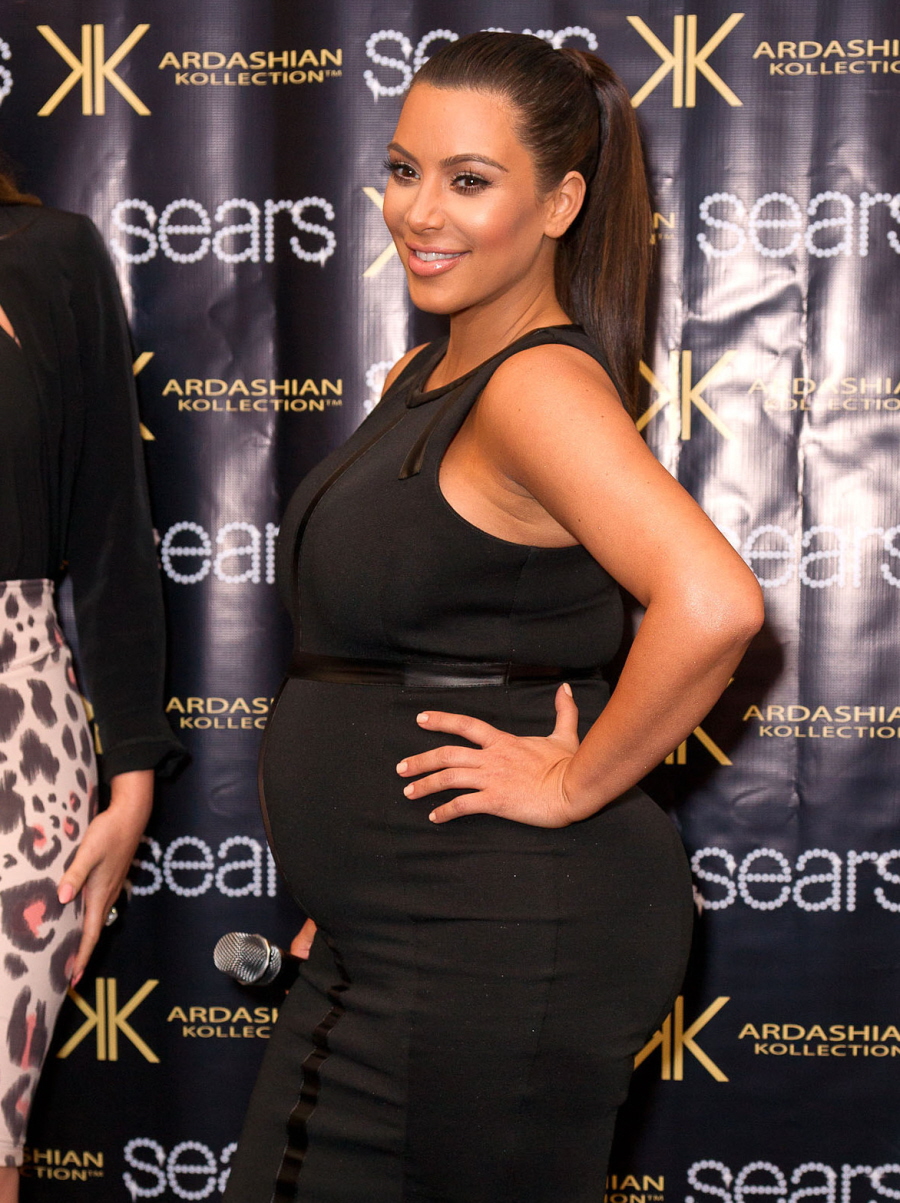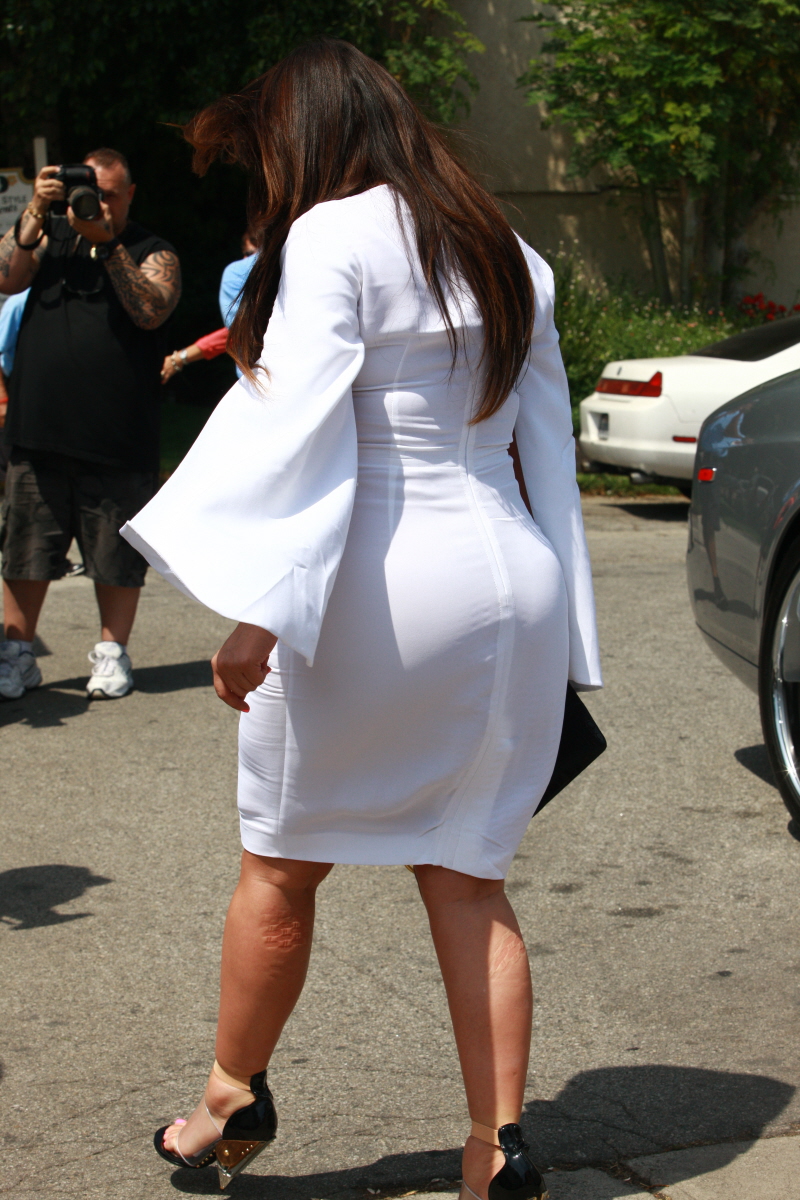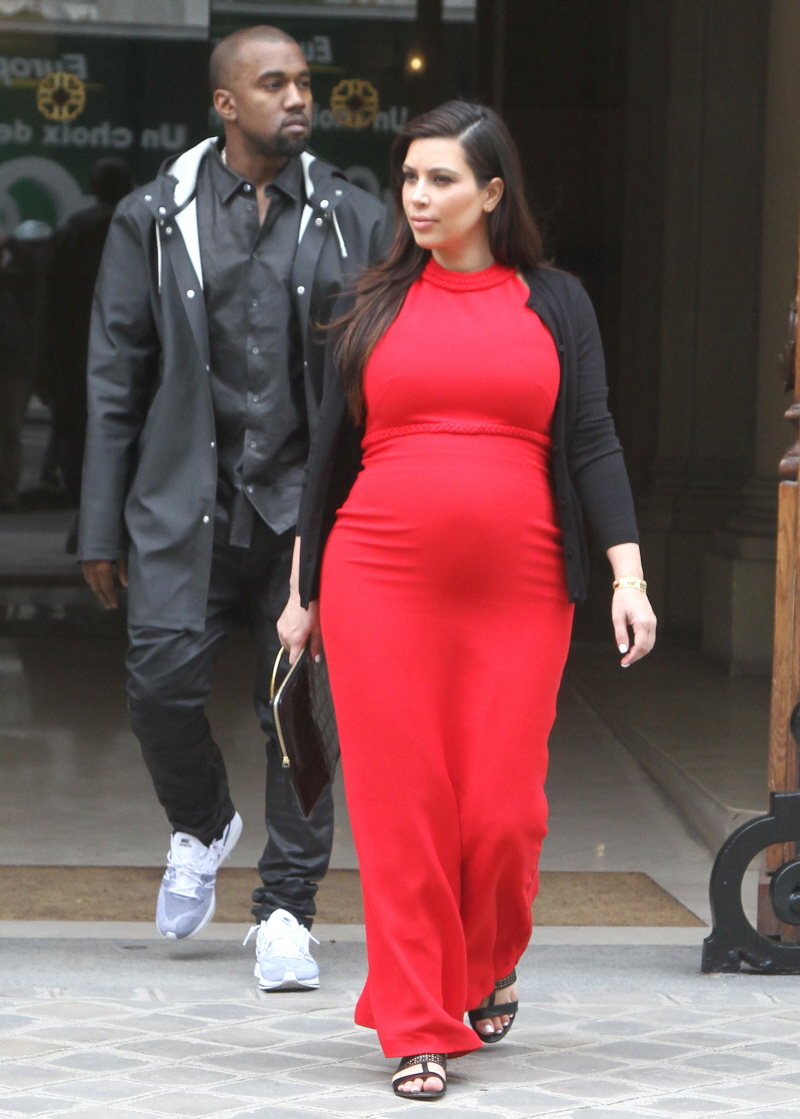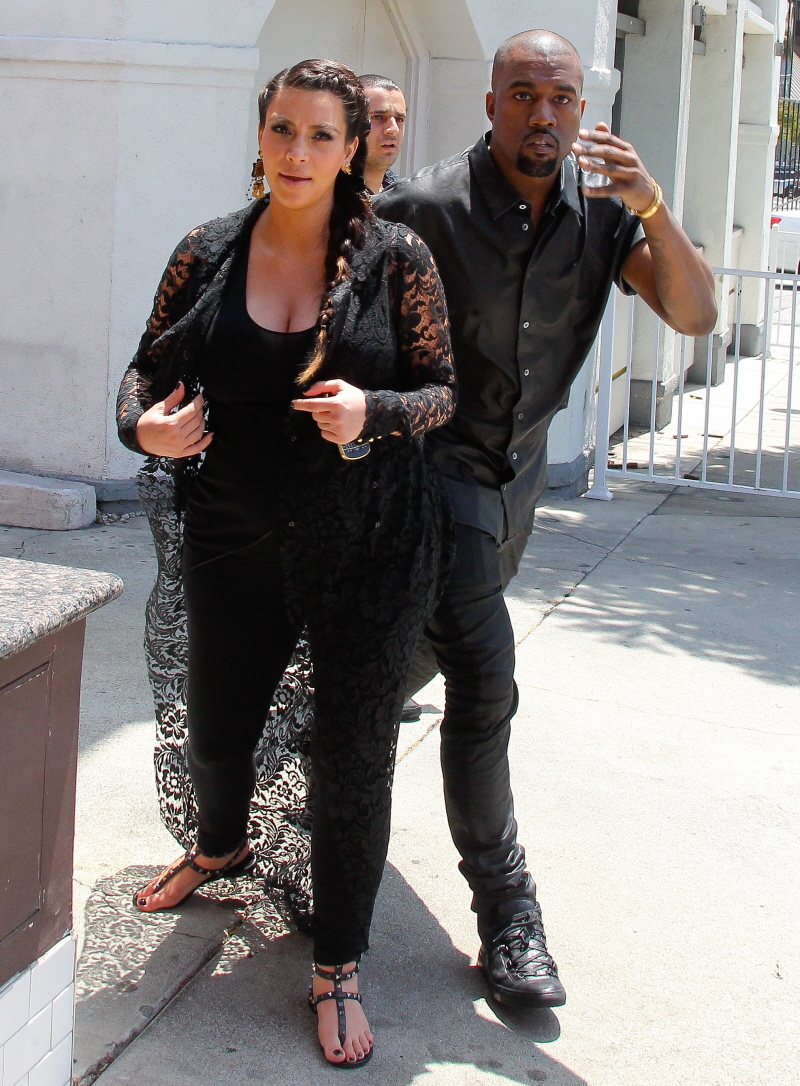 Photos courtesy of WENN.