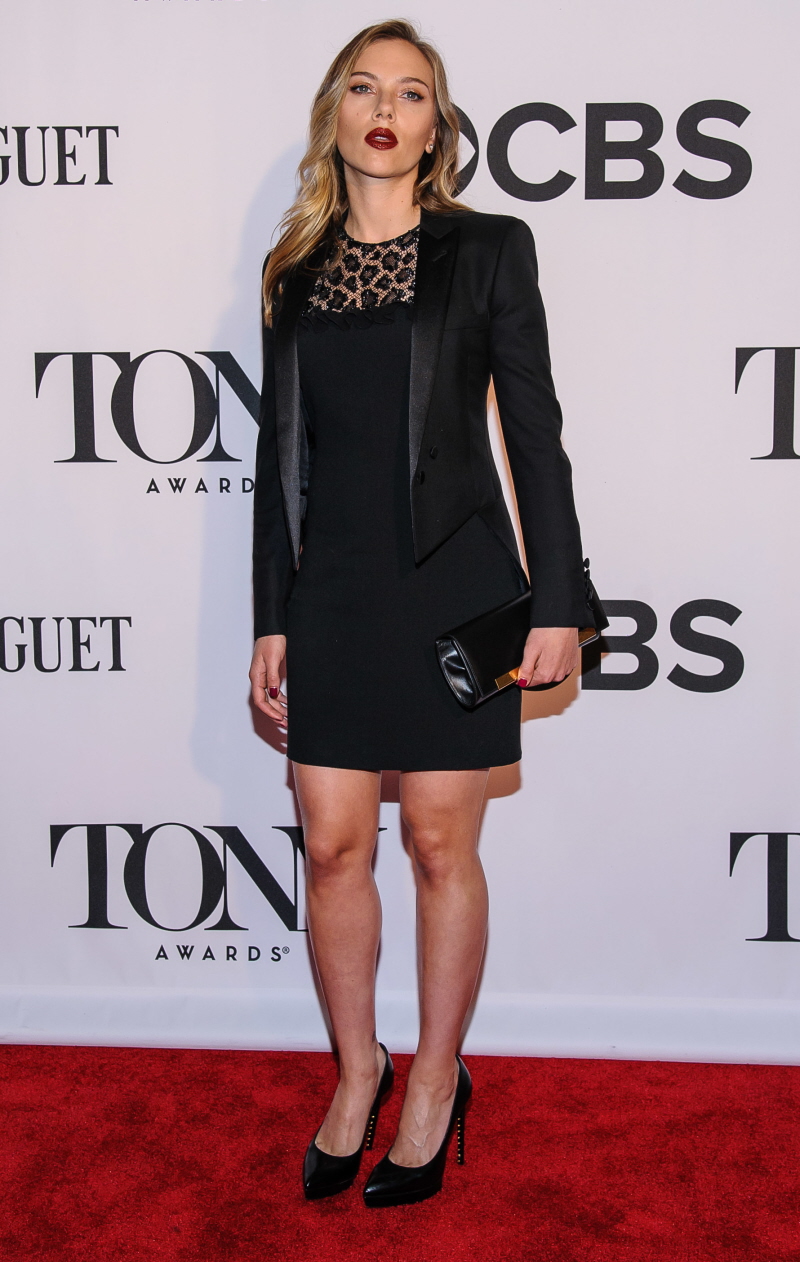 Here are some more photos from last night's Tony Awards! You can read some coverage of who won what and how here at People Mag, and here's a full list of the winners. We're just doing the fashion for the most part because I don't think anyone around here watched it. So, here is Scarlett Johansson last night. You may remember, ScarJo has already WON a Tony. She won a few years ago when she was doing that Arthur Miller revival. She also did a revival of Cat on a Hot Tin Roof this year, although I heard it was not great and the ticket sales were meh. ScarJo wore this Saint Laurent mini-dress/tuxedo thing. I don't hate the idea of it, but the execution is… cheap-looking. I think it's the lace thing on the top, with the ruffle. It looks like ScarJo paired a really great cropped tuxedo jacket with a cheap mall dress. Plus, that lipstick shade sucks on her.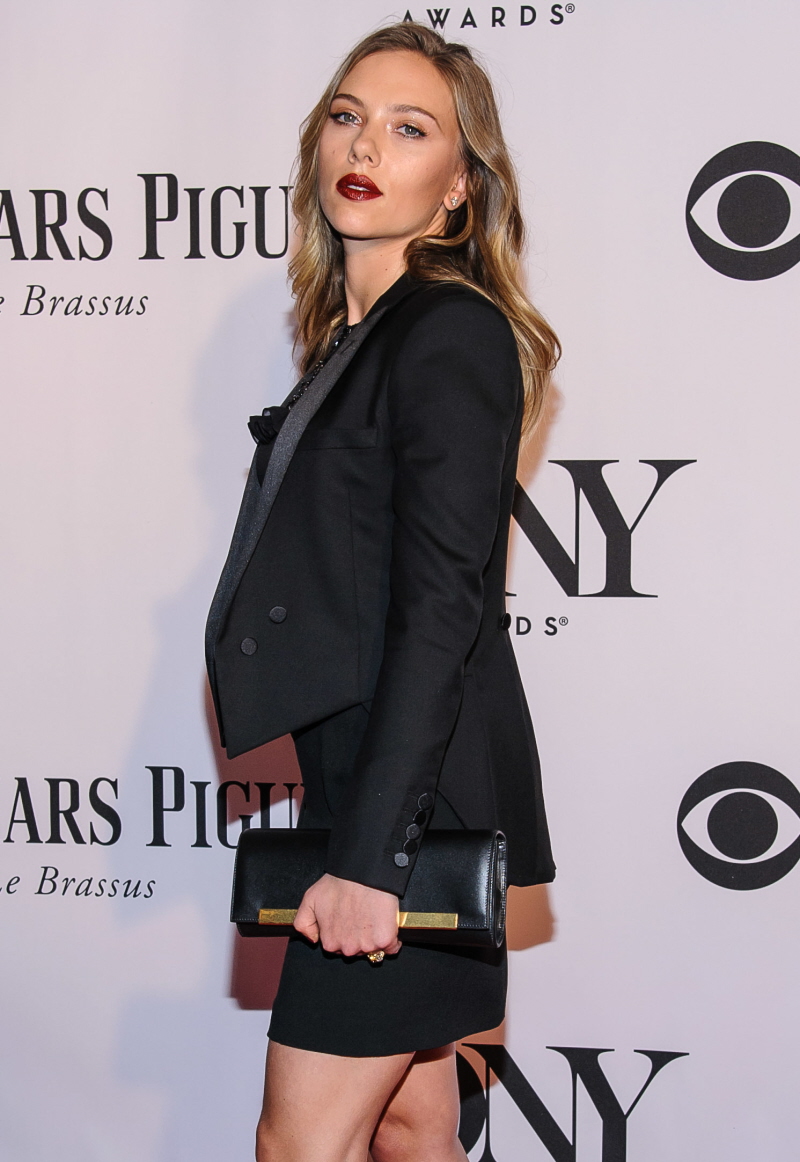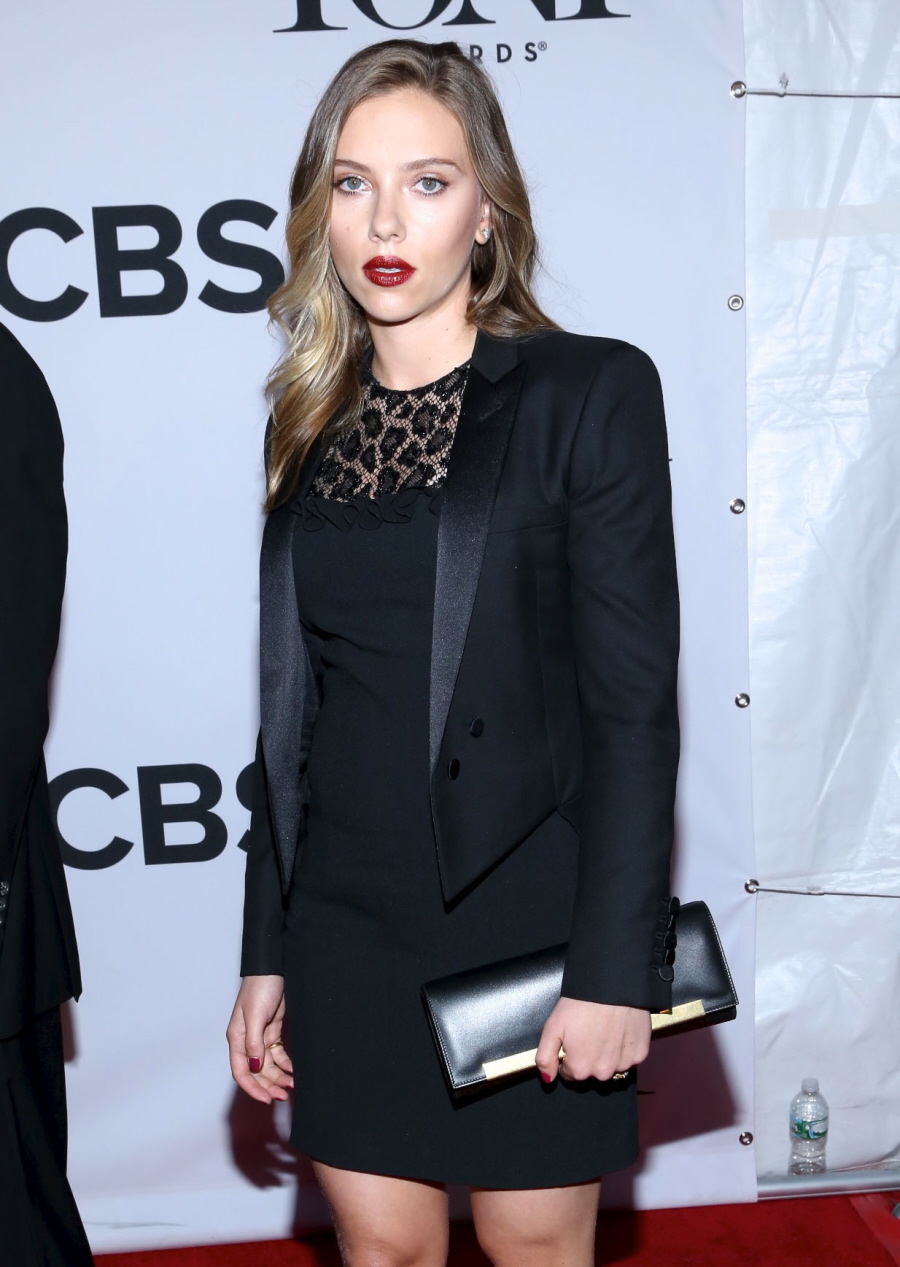 I think I'm becoming a major Zachary Quinto fan. He was one of the best parts of Star Trek Into Darkness, and that man can wear the hell out of suit and tuxedo. Quinto's tux last night was Dior Homme. Perfection.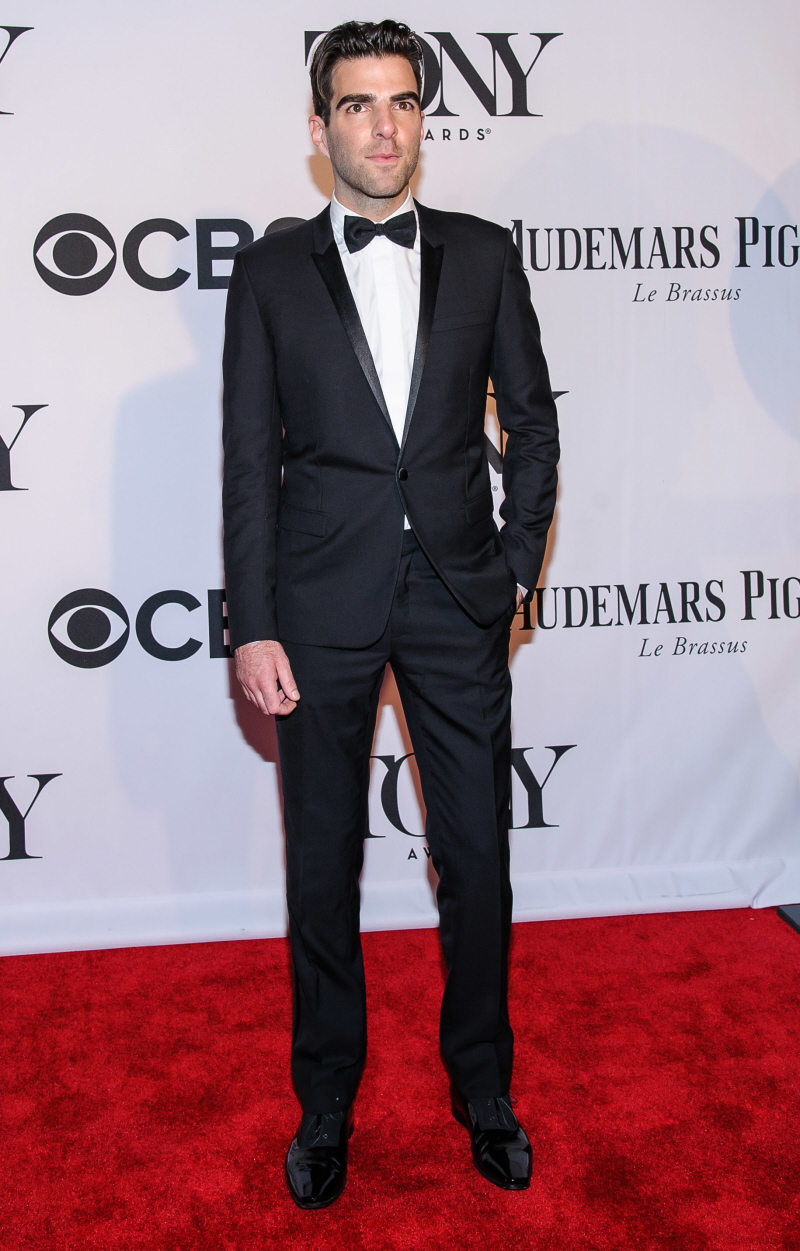 I have to say, Jake Gyllenhaal looks really good in his midnight-blue tux. He needs to ease up on the "I'm smoldering" squint though.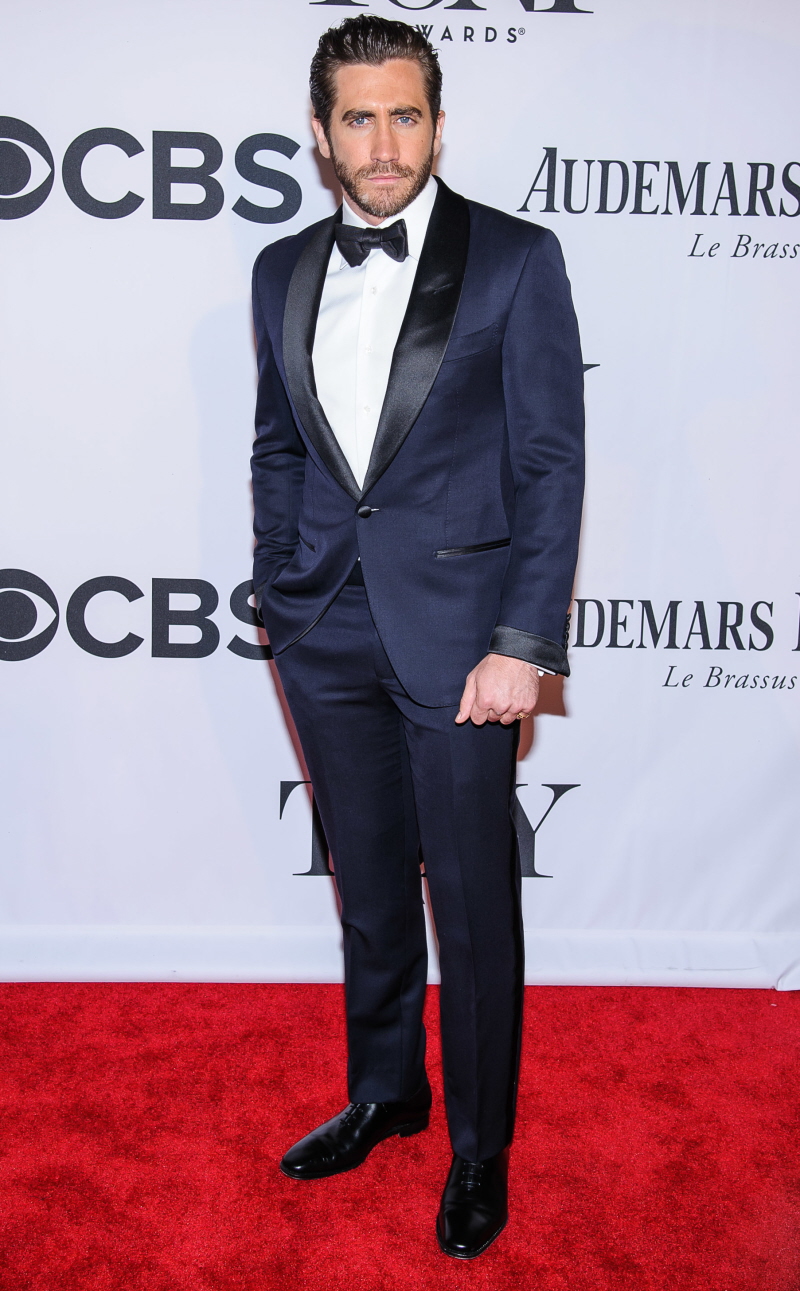 And finally, here's Sigourney Weaver in a dress that I'm absolutely positive I've seen on her before. Whatever, she's awesome. She can wear repeats if she wants.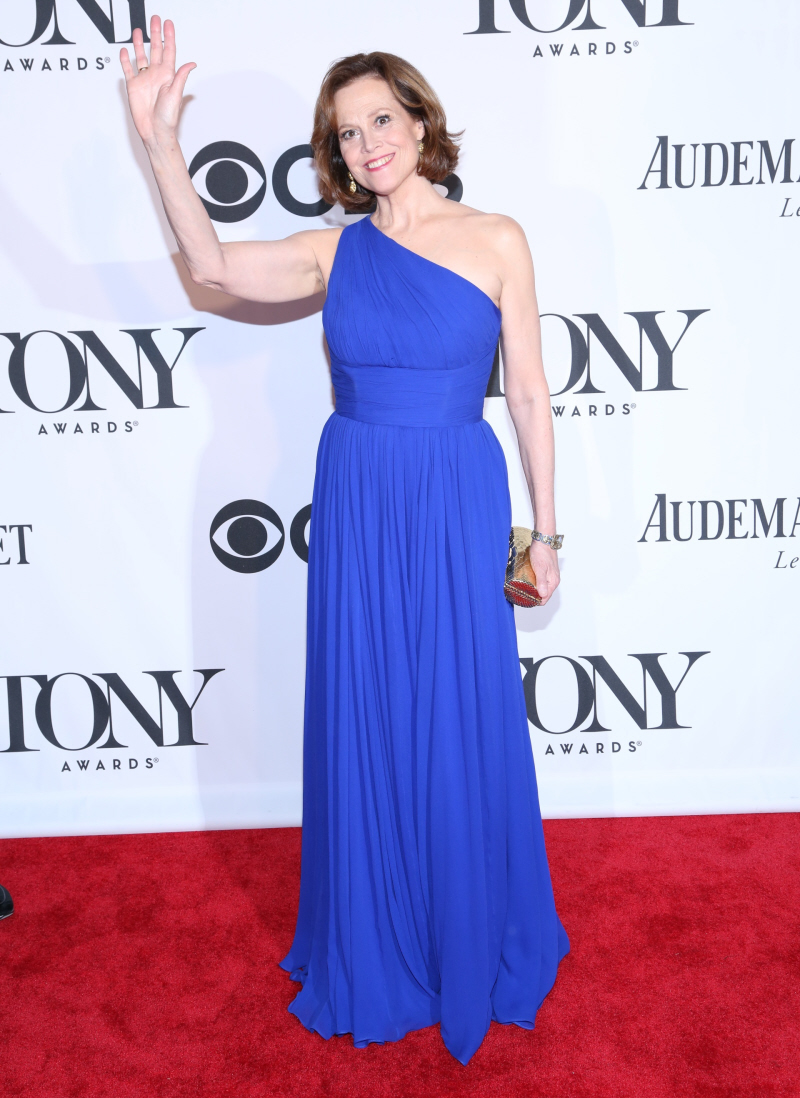 Photos courtesy of WENN.