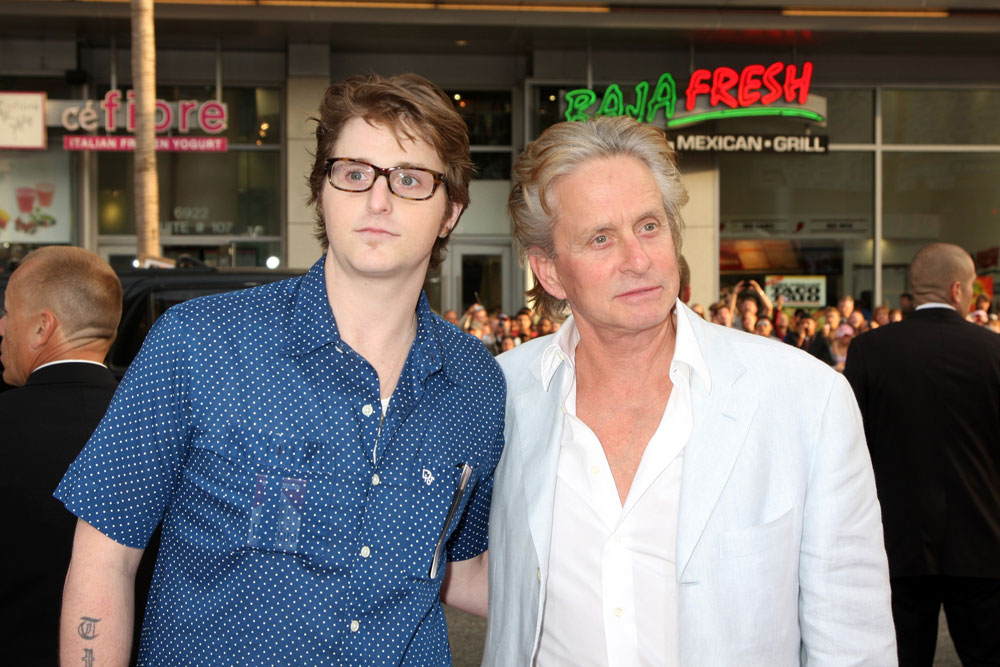 Cameron Douglas, Michael Douglas' 34 year-old son, is currently in prison serving a nine and a half year sentence for narcotics trafficking. He was busted in a DEA sting a few years ago trying to sell a pound and a half of crystal meth to an undercover agent and he's since blown several chances to get a lighter sentence. His girlfriend tried to sneak heroin to him while he was on house arrest and his subsequent sentence was doubled when he was caught with drugs in prison twice. In my mind, he's not the best example of an addict victim of the system as he was running a mid-level drug operation and he comes from immense wealth and privilege. He's was a dealer and if he didn't keep using after he got busted he may have had a chance to redeem himself with rehab.
In a new essay in The Huffington Post, Douglas writes about the fact that addicts are incarcerated at an alarming rate without the treatment they so desperately need. He also covers his own case and the harsh sentencing he thinks he's received:
Well, let me start by saying that I appreciate the opportunity to share some of my thoughts and feelings with you. I hope maybe in some way, this gives you a little window into my reality and more importantly, into my heart.

So, here I sit at my little table in the belly of the beast, writing to you. I have spent close to two of my four years of incarceration in solitary confinement. If this seems like a long time, it is magnified in light of the fact that my time spent in the box is largely due to two dirty urines — one of which was false, which is a story for another time. For the other, I was also given an additional 4.5 years on top of my initial five-year sentence, as if 11 straight months in segregation, locked down 23 hours a day, was not enough.

The bigger picture is much more disturbing, however. There are half a million other people in the U.S. who, like me, will go to sleep behind bars tonight because of nothing more than a drug law violation. Our prisons are filled with non-violent drug offenders who are losing much of what is relevant in life. This outdated system pays little, if any, concern to the disease of addiction, and instead punishes it more harshly than many violent crimes. And even more exasperating is that many of the people responsible for this tragedy disregard documented medical research and the reality of our country's unsustainable prison overpopulation.

Why… ? I'm sure I'll be terrified by the answer. However, I humbly propose we start seeking the truth.

I'm not saying that I didn't deserve to be punished, or that I'm worthy of special treatment. I made mistakes and I'll gladly and openly admit my faults. However, I seem to be trapped in a vicious cycle of relapse and repeat, as most addicts are. Unfortunately, whereas the effective remedy for relapse should be treatment, the penal system's "answer" is to lock the door and throw away the key. Somehow, with the astronomical rate of recidivism, largely due to drug violations, no one seems to comprehend that tossing individuals desperate for skills to cope with addiction behind bars, no matter for how long a period of time, does absolutely nothing but temporarily deter them from succumbing to their weakness. Instead of focusing on how many individuals this county can keep imprisoned, why can we not focus on how many individuals we can keep from coming back?

As for now, I can only hope that the educated, just, and decent men and women who hold positions of influence will find the courage to fight for change because they understand what is inherently right. In doing so, they will start gaining the support necessary to begin breaking these malignant molds that are such a detriment to our society and culture as a whole.

I guess that's enough about that from me for now. Thank you for bearing with me, and I apologize if I come across as ranting. I've had more than my fair share of time to ponder the issue, and only mean to stimulate some thought on the topic.

Nevertheless, I feel thoroughly blessed. I have a beautiful and loving family who has faithfully supported me every step of the way, believing in me and refusing to give up in the face of one bleak adversity after the next.

However, through these obstacles and carrying with me this love, I have managed to build a strong faith, and I feel in the deepest recesses of my heart that there is a beautiful purpose hidden along this painful journey. And no matter what my surroundings or conditions, I am determined to find within myself the design for which I was born, and by doing so, fulfill my humble part in this extraordinary existence. Maybe one day, my family, my future children, and whomever I have the privilege of coming to know, will be able to regard me as a man who endeavored to leave this planet just a little better than the way I found it.
That was very measured, and he's trying to speak in generalities while mentioning what he considers the injustice of his own case. His point is similar to something his dad Michael said in a recent interview, that "because of his last name, [Cameron has] been made an example." In an addendum to that Huffpo essay, they note that the sentence Cameron received for using drugs in jail was "the longest-ever sentence imposed for obtaining a small amount of drugs in prison for personal use." So maybe that's what Michael meant about his son being made an example, but again that was after he obtained drugs while on house arrest and after he tested positive for drugs twice in jail.
In terms of the larger issue, it reminds me of a story I recently covered about Matthew Perry advocating for drug courts in order to better address addicts' needs after they get in the system. Cameron wasn't just a user in possession of meth though, he was selling it in large quantities and shipping it. He had every opportunity in life and multiple chances to turn his incarceration around and he blew it. He may have a point about addicts ending up in prison but it's hard to feel sorry for him at all. This guy really made his own bed.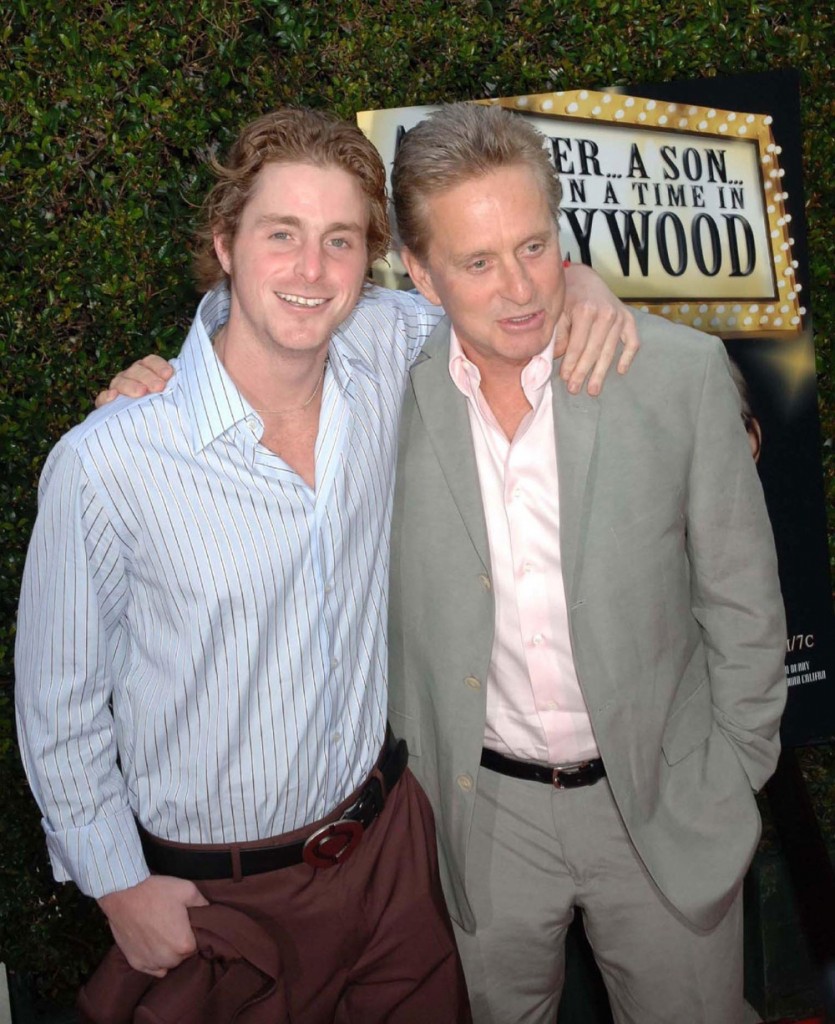 Photos are from 2004 and 2009. Credit: WENN.com