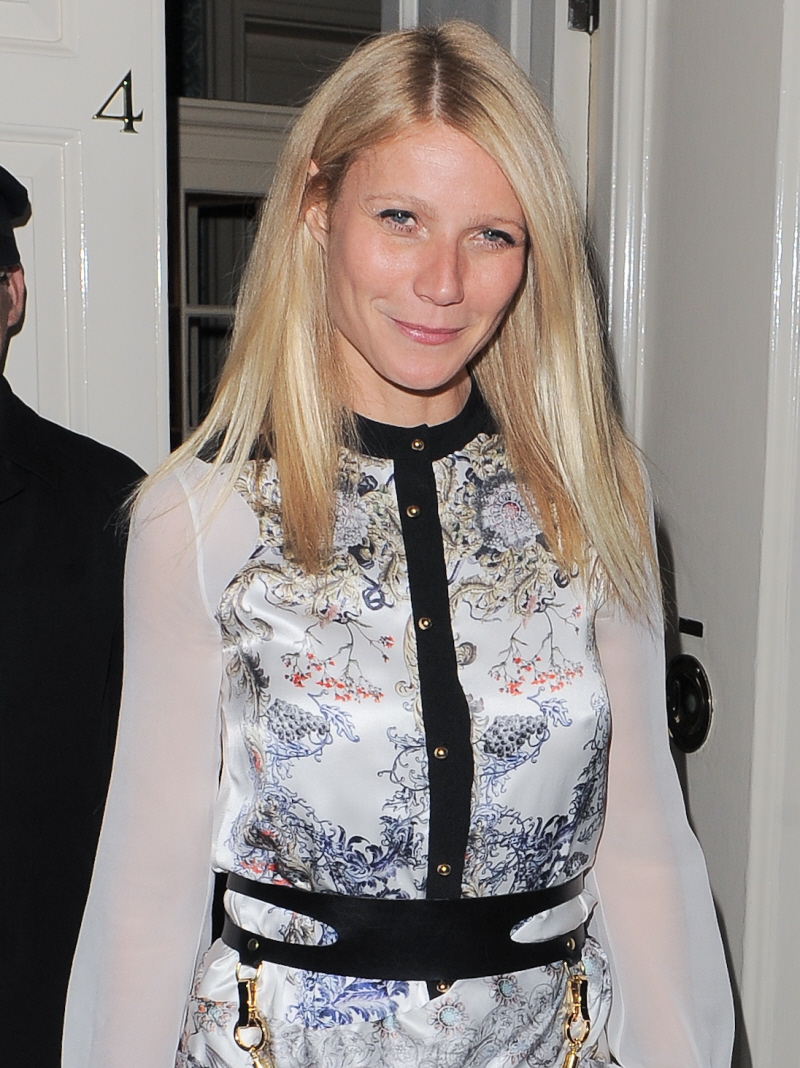 Gwyneth Paltrow oversaturated the media for about two months. We're still recovering from the epic Goop-Fest. She was promoting her cookbook, Iron Man 3, plus a bevy of "side projects" which at this point is the sum of her career. She's got all of these collaborations with Tracy Anderson (gyms, blowout bars, diets) and she's got the Goop expansion. Plus a bunch of other stuff, including being declared People Mag's Most Beautiful and her appearance at the Met Gala (which she whined about for weeks after). My point is that Gwyneth was all over every media outlet for two solid months, and now it might be the media's turn to take Gwyneth down. Apparently, Vanity Fair wants to do a story about Gwyneth which might not be so flattering. And Goop is trying to shut it down!
Gwyneth Paltrow has been warning friends and business associates not to participate in a Vanity Fair article about her. Sources tell us the actress was asked to collaborate on a cover story, but she declined after recent unflattering pieces they ran about Tom Cruise and Brad Pitt. One source said, "The magazine said it was going to proceed with the story without her, so her team has been asking people not to talk at all."

A Vanity Fair rep didn't get back to us. Paltrow's rep declined to comment.
The Tom Cruise/Katie Holmes article was last year, and it definitely wasn't flattering to Tom or to Scientology. But the recent Brad Pitt article wasn't that bad. At worst, they made Brad sound rather disorganized, but you could definitely feel that more "pro-Brad" people were interviewed for the piece, and he came out of it looking fine.
I feel like there's definitely more to this Gwyneth thing, though. If VF wanted to do a simple cover profile on Gwyneth, I don't see why she wouldn't agree to it. But maybe VF wanted to do an in-depth analysis of Gwyneth's new career-track, now that she's a "lifestyle guru" and stuff. And maybe once you start peeling away the Goop layers, the empress has no clothes, you know? Because her cookbook was ridiculous, she bought that "Most Beautiful" title and very few people went to see Iron Man 3 because of her. All she has are her smug "suggestions for peasants" and her business dealings with a noted fraud (Anderson).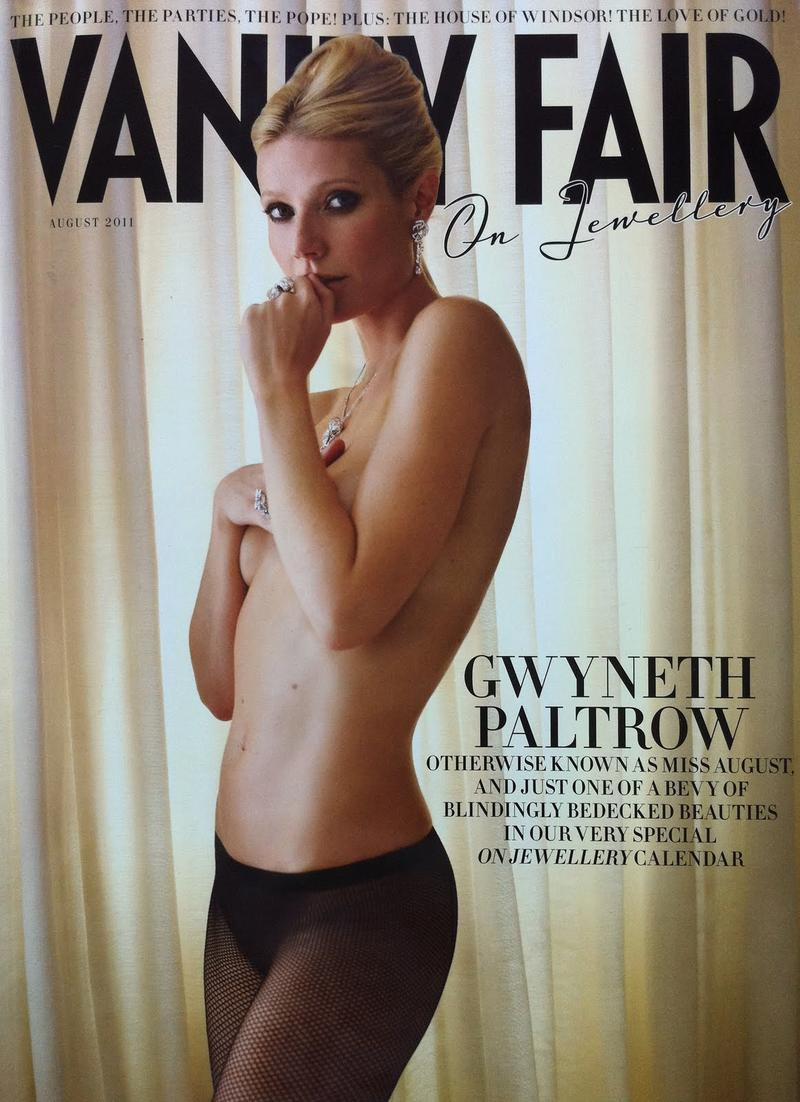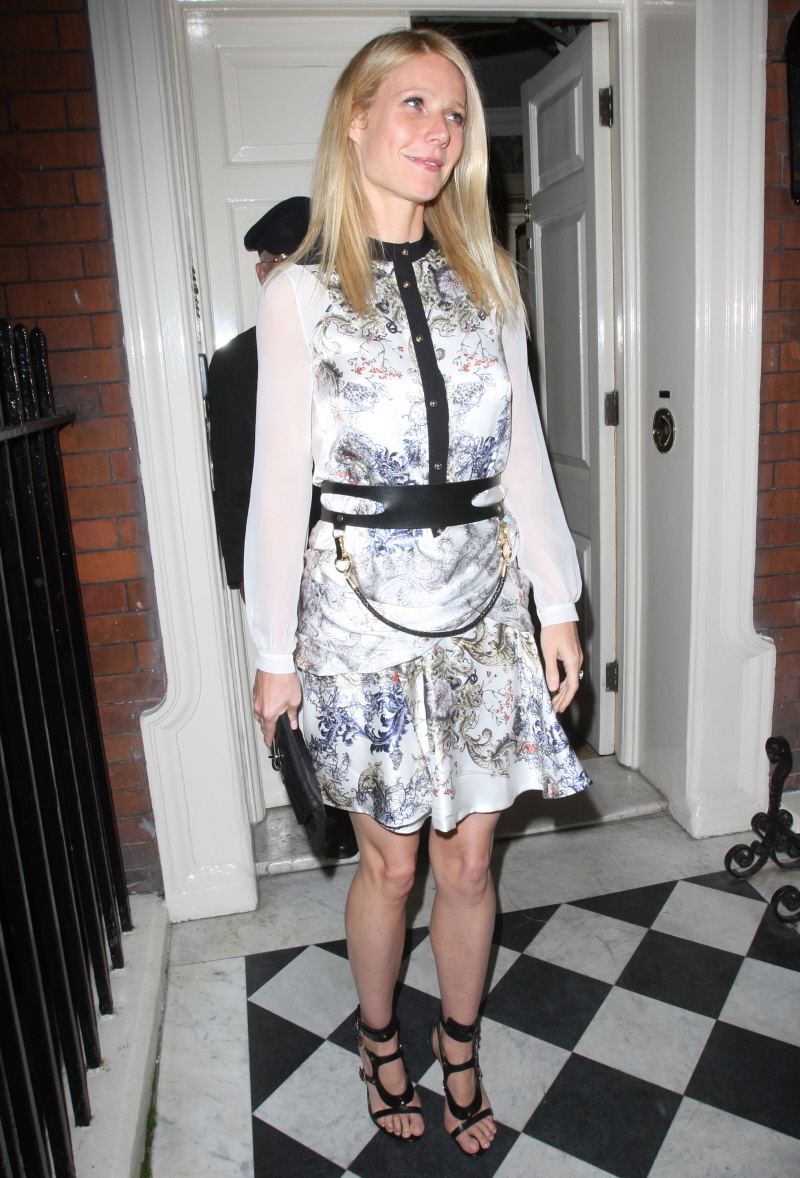 Photos courtesy of VF, WENN.