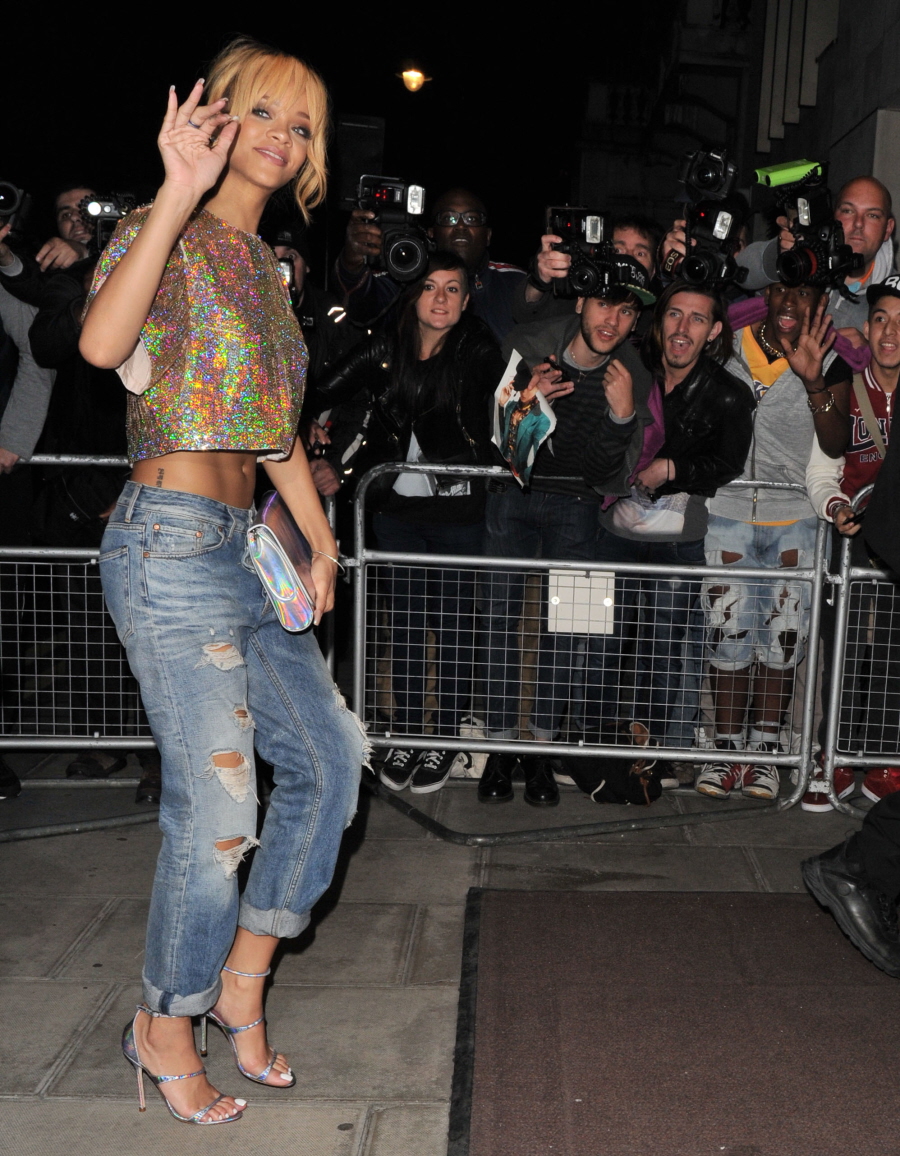 This is a weird report that seems to be getting traction, although I'm not sure why. Rihanna is allegedly heading into rehab… LOVE rehab. Yeah. Obviously, Rihanna has some issues that many of us would like her to work on, and I definitely think talk-therapy would help her, but I think this report is full of it.
Riri is said to be pining for the 'love of her life' Chris Brown himself following their recent split and his decision to rekindle his relationship with fashion designer Karreuche Tran, and is thinking of checking into a clinic for a heartbreak therapy course to get over him for good and is apparently likely to begin the 12-step programme – which follows the same format as alcohol and drug rehabilitation – during her upcoming six-week break from her 'Diamonds World Tour' at The Ranch clinic in Tennessee, or so The Ranch clinic are probably making up to get some press their way.

A 'source' told Grazia magazine: 'Rihanna is still desperately in love with Chris. It's like she's obsessed with him and, although he's told her it's over, she just can't get over him. After talking it through with a psychotherapist, Rihanna is now considering doing a 12-step programme to get rid of her demons.'

The Ranch's 'Women's Love and Sex Addiction Treatment Programme' helps women with issues with 'attracting troubled, addicted, abusive or otherwise emotionally unavailable partners' using treatments as varied as counselling and equine therapy.

Rihanna's relationship went on for three years, but split in February 2009 when he assaulted her after a pre-Grammy's party. Following a two-year romance with Karrueche, He Who Shall Not Be Named and Rihanna announced they were officially a couple again January 2013 after months of speculation and the confused douchebag claimed he was in love with 'two women' but their turbulent romance has now ended again.
From the looks of it, Rihanna has been handling the last Chris Brown-breakup pretty well. There hasn't been the usual flurry of tweets, Instagrams, interviews and reports indicating that she's still in love with him. So maybe Rihanna is doing better with the Chris Brown stuff, although God knows. What I do know is that she's been partying a lot. She parties HARD. She parties so hard that she shows up hours late to her concerts, like she did two nights ago in England. She parties so hard that even Cara Delevingne is like "Whoa."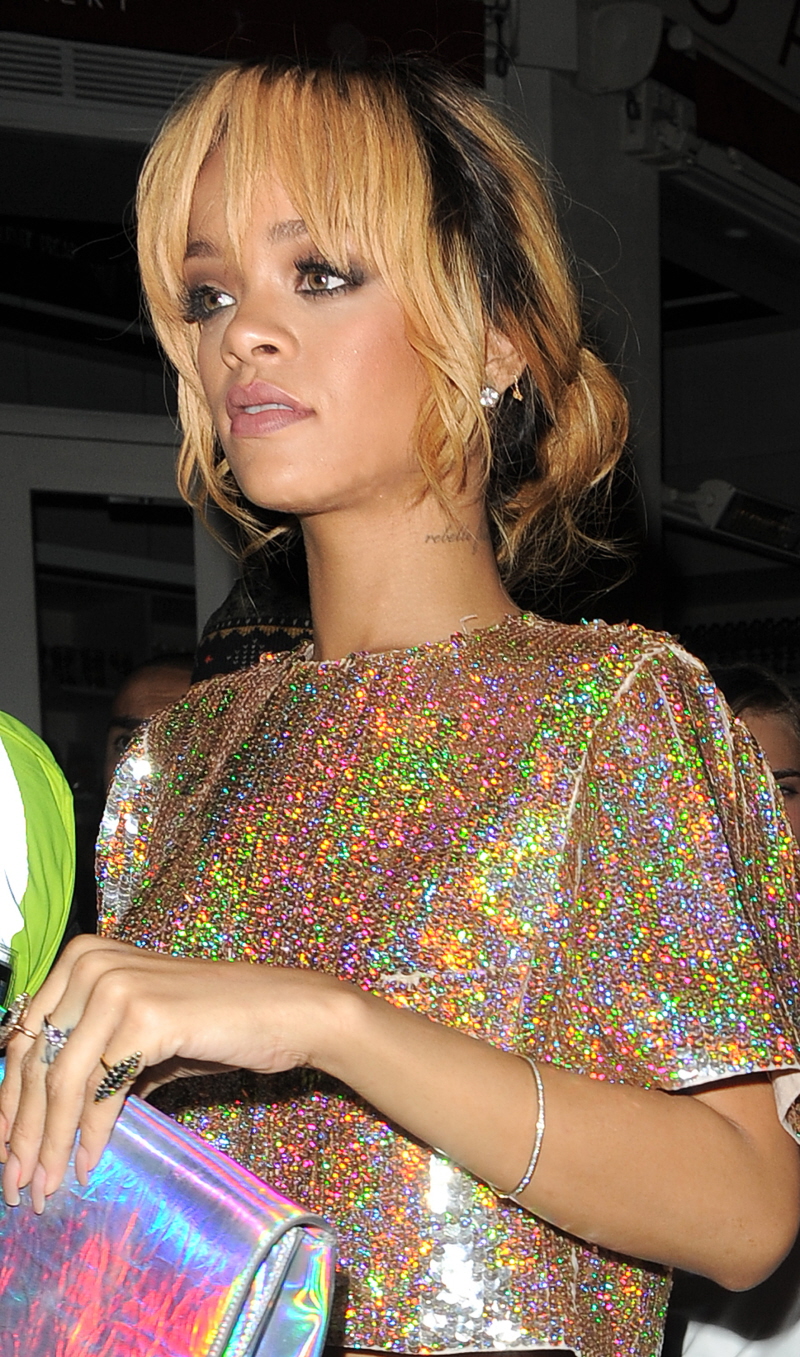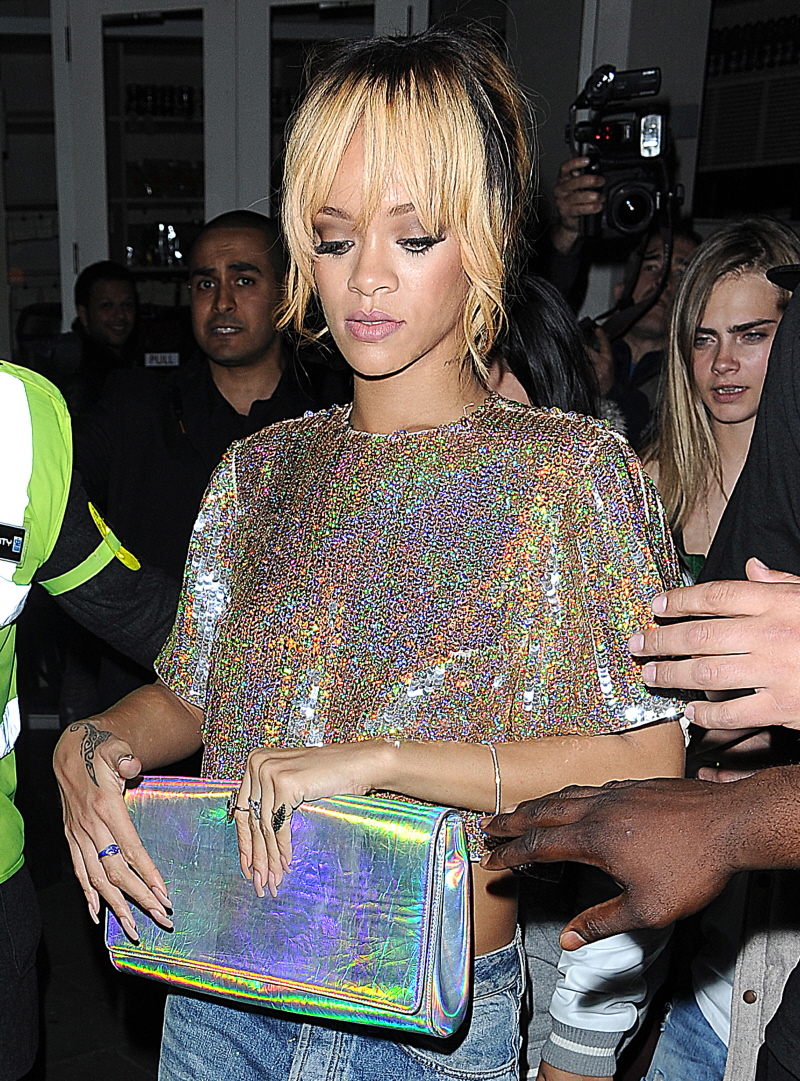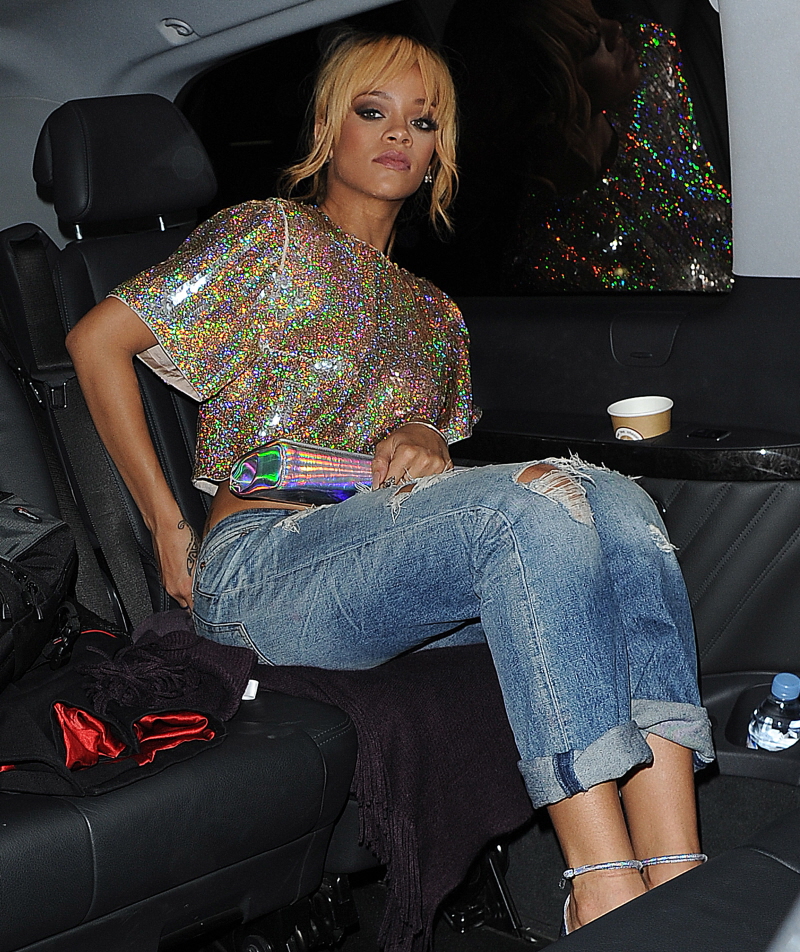 Photos courtesy of Fame/Flynet.