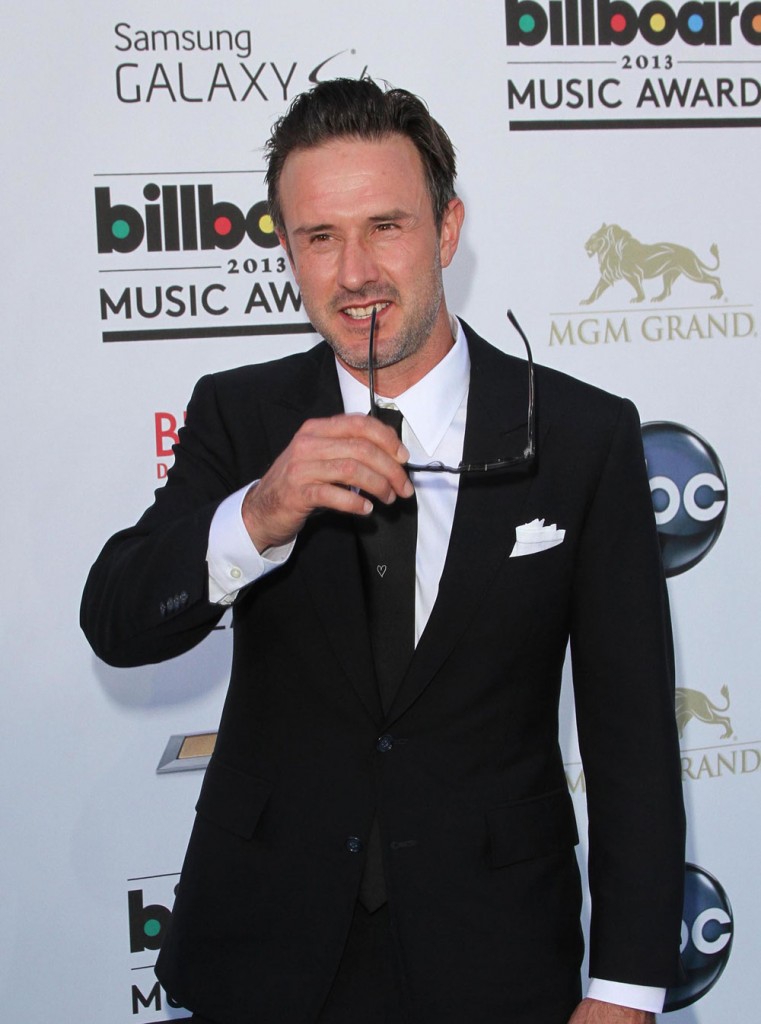 This story about David Arquette has me really worried for him. I know it sounds like I'm concern trolling, but I'm really basing it on his 2011 interview on Oprah. Arquette was separated from Courteney Cox at the time, their divorce was just finalized less than a month ago. On Oprah, David detailed his rough, abusive childhood and said that he started drinking at 12. He went to rehab in early 2011 after an intervention staged by Courtney and his sister, Patricia Arquette. He also revealed that he does yoga and was focusing on his health as a way to stay sober. You could really tell that he was a man who was trying to heal and I was touched by his story. David celebrated a year sober in early 2012, and we haven't heard much about it since. I don't know if he's been drinking this past year and a half, but we just heard that he's been partying with strangers at strip clubs and drinking expensive scotch. So that's why I'm worried for him. Here's more, from Radar Online:
Local indie R&B producer Somnate, aka Nathan Keeyes, spotted David drinking solo at Popkins Tavern in Richmond, VA on Saturday night. "It was so random," he tells RadarOnline.com in an exclusive interview. "He was literally the only dude siting at the bar, by himself. I wouldn't have recognized him if my friend hadn't. He didn't look too good. Much older."

"He was so f***d up," Somnate says. "I don't know what number he was on, but he smelled like alcohol and he was slurring his words."

A bar employee confirms to RadarOnline.com that the 41-yer-old Scream star was drinking a significant amount of Macallan 18 Scotch, which retails at around $165 per bottle. "He was very good for us," the source laughed, referencing the drink's price tag. "We hope he'll come in again!"

Somnate adds: "David bought me and my two friends tequila shots as soon as we sat down. But he told us he didn't take shots. He just kept ordering his drinks."

Soon, David was joined by a group of locals who had met David the night before.

"One of them was telling this story about how it was his 21st birthday and David took him to the strip club," Somnate reveals. "David literally got all these strippers to drag the kid onto the floor and start dancing on him." [A dancer at Club Rouge confirmed David was at the club Friday night.]

Not long after, David decided to take his posse to the nearby Paper Moon strip club.

"He was like, you guys should come to the strip club with us!" says Somnate. "We were like, 'Woah. That's crazy!' We did not expect him to say that."

"David was like 'I'll pay the fee for you so you guys can just get in. So we went there and he got a few drinks."

Leaving his entourage to enjoy the club, David "was talking to girls left and right," Somnate says. "He had all these girls hanging on him. Random girls were walking up to him being like, 'Are you David Arquette?' Dude was loving it."
The story goes on about how David took pity on a stripper who wasn't getting as much attention as the other girls and just threw a hundred bucks in ones at her. It was kind of cute and you can read it on Radar.
My theory is that David and his girlfriend of two years, Entertainment Tonight's Christine McLarty, broke up. It probably happened right around the time that his divorce was finalized and it was too much for him to take. Courtney was the one who wanted the divorce, according to what they told Howard Stern.
I don't believe that addicts are always in recovery and can't drink again, in moderation, after a couple of years of sobriety. I've seen friends who were abstinent from alcohol for years go back to drinking and do ok with it, as long as they watch it. It must take a lot of vigilance to make sure they don't slip back into old patterns. In David's case, it sounds like he's been binging somewhat and he wants company. He's such a friendly, gregarious guy he's not going to keep to himself. He owns a club named Bootsy Bellows though, the fact that he's drinking anonymously in other bars suggests that he doesn't want his friends to know he's fallen off the wagon.
Update: I just realized that David was in Richmond, VA when this took place. There's no word why exactly, but he was born in Virginia so maybe he was visiting family.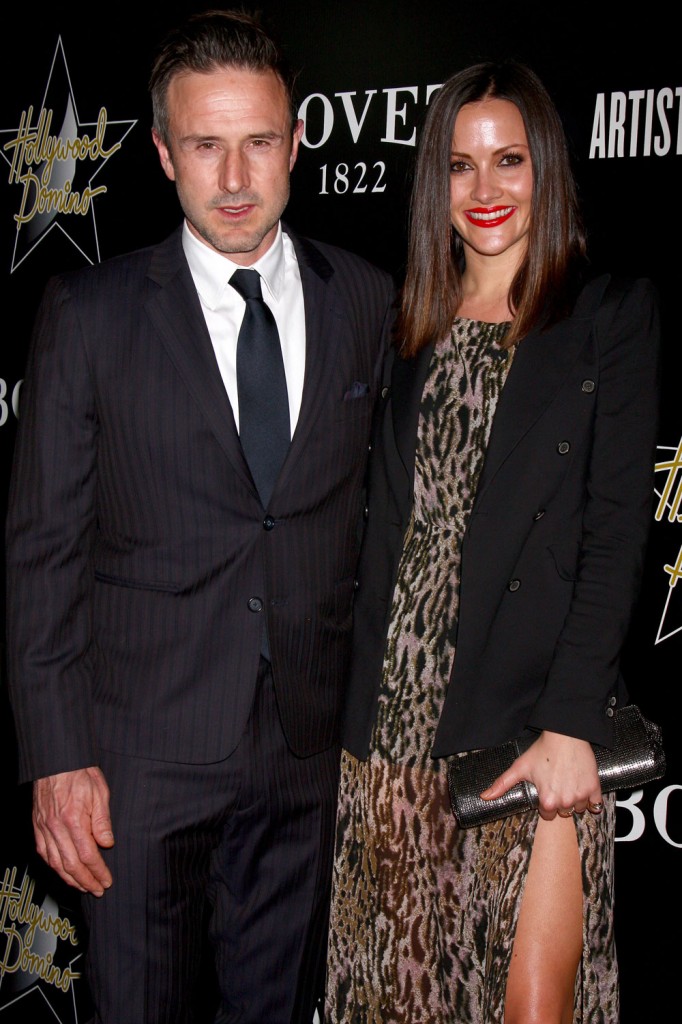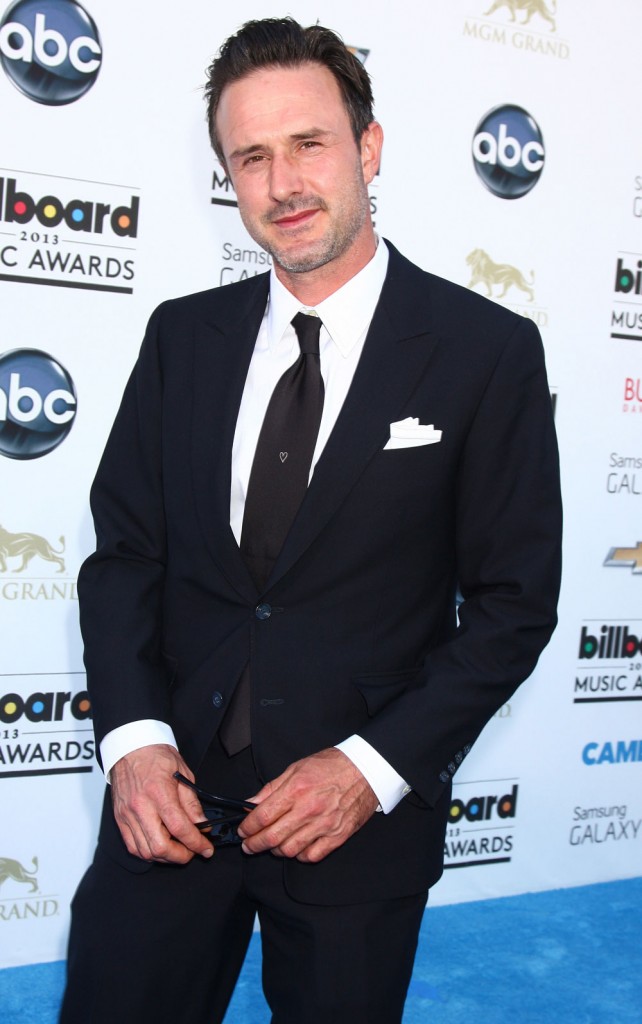 David is shown at the Billboard Music Awards on 5-19-13 and with Christina McLarty in February. Credit: WENN.com