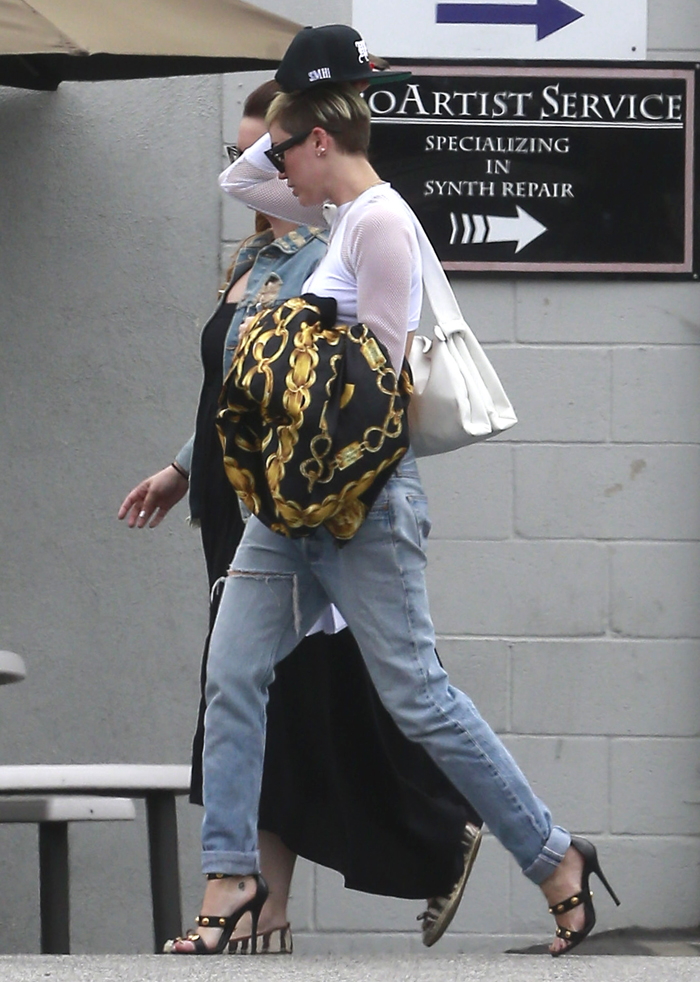 The Cyrus family is so filled with drama that I guess Miley (shown in this photo en route to a music studio yesterday) comes by it honestly. Less than ten days after Tish Cyrus filed for divorce from Billy Ray, the two were not only spotted out for lunch with their youngest child, Noah, but they were also photographed arm in arm with Tish nuzzling into Billy Ray's shoulder. I guess this means that Tish and Billy Ray are the new Miley and Liam, and they might be back on now, but it could be so over next week.
Well, the photos of her parents looking all coupley again didn't sit too well with Miley, who decided to call her dad out last night on Twitter in a huge way. Of course, she tweeted and deleted, but before people could take a screencap (and that always happens, silly celebrities), Miley threatened to out Billy Ray for what looks like an affair against his marriage: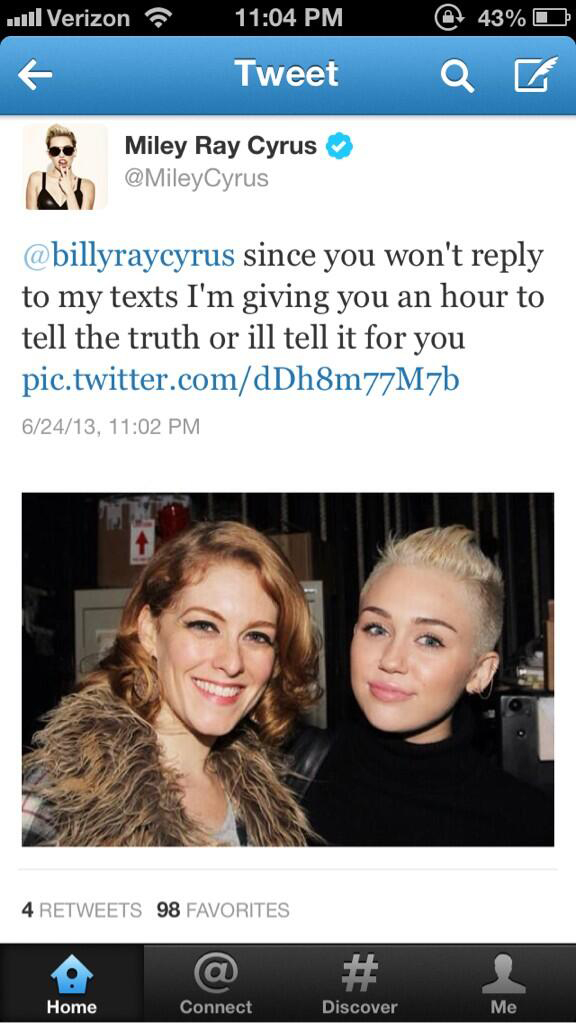 The woman standing next to Miley in this photo is named Dylis Croman, and she starred alongside Billy Ray last year for his Broadway debut in Chicago. Billy Ray played Billy Flynn (I know, it's ridiculous), and I guess Dylis played Roxie Hart. Here's some photos of them together.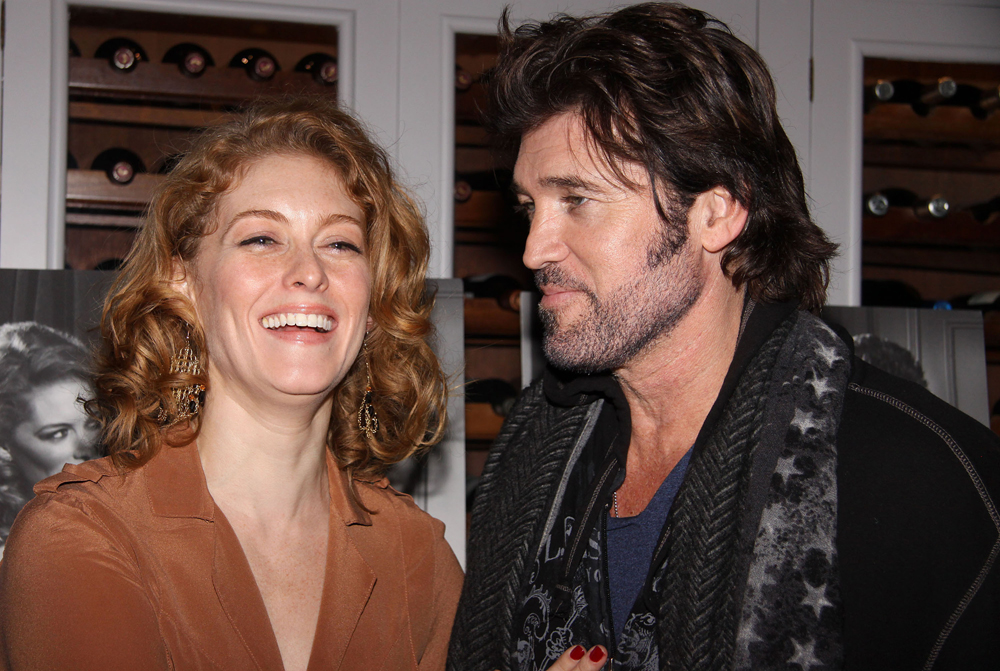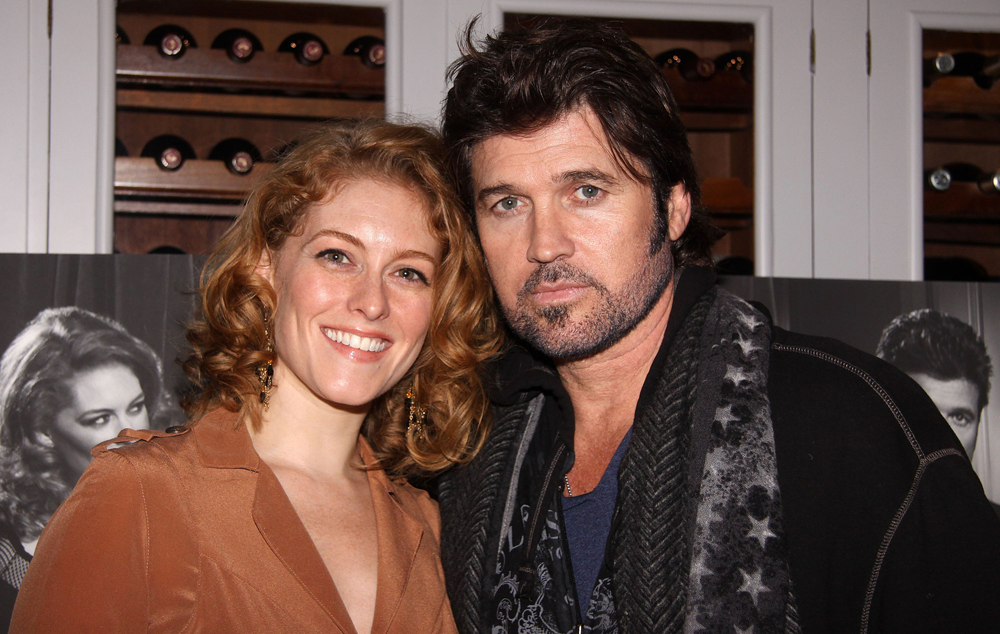 Would it surprise me if Billy Ray got something extra from Dylis as they bonded backstage? Not at all, but it's not like Tish has been entirely faithful throughout the marriage either. Remember those Bret Michaels rumors?
This isn't the first time Miley has owned her dad on Twitter. She also did so when Billy Ray wasn't answering his texts or email immediately after Tish filed for divorce earlier this month. Ordinarily, I'd think Miley was acting a little immature by airing her family's dirty laundry in public, but it would behoove Billy Ray to answer his familial texts and emails in the first place. One can be certain that he'll do so in the future.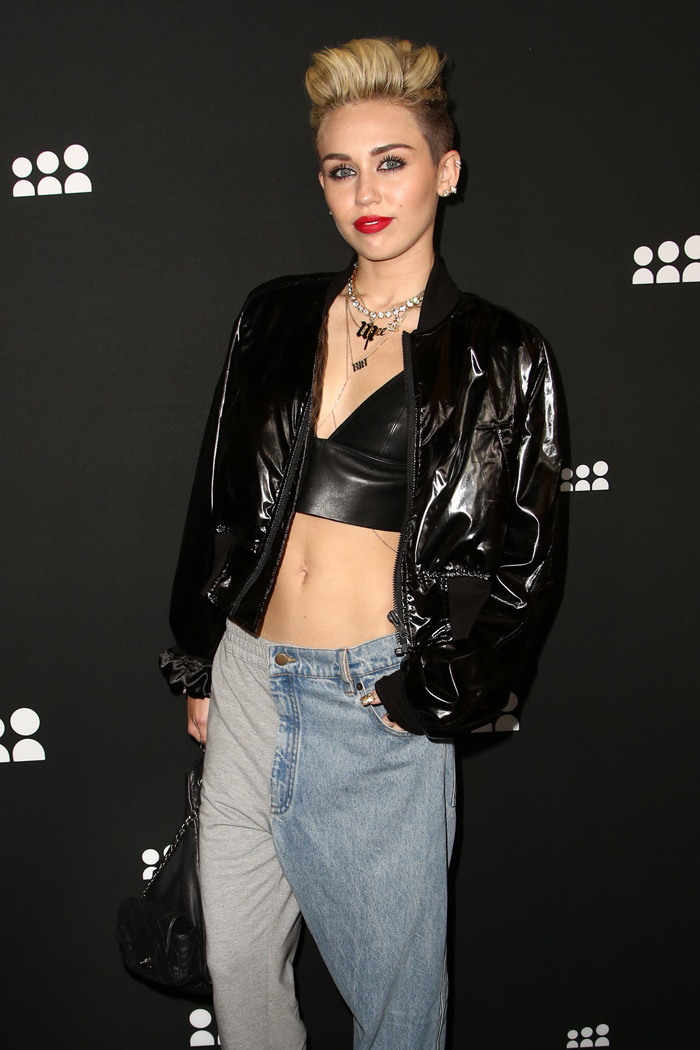 Photos courtesy of Fame/Flynet and WENN