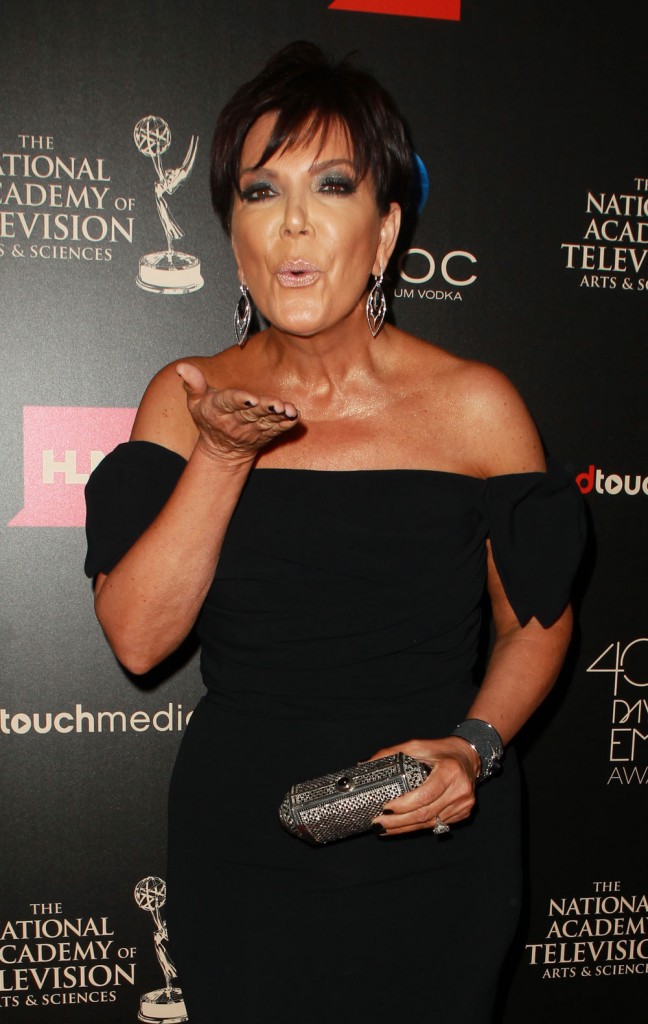 Kris Jenner is promoting her upcoming talk show, and she's really hustling because she needs to prove that she isn't just earning her living off the backs of her daughters. Kris needs to show that she can be successful in her own right, and she has some stiff competition, particularly Bethenny Frankel. Bethenny had a trial run of her talk show last summer, and she's set to return in September. Kris' talk show premieres July 15 for her summer trial run, and I'm hoping that's all we'll see of it. Bethenny of course feels the same way, and things are getting so competitive between the two shows that they're fighting over guests:
Insiders say that behind the scenes, the gloves are off. "They're fighting over guests," says an industry insider. "It's getting ugly…

"Bethenny's PR team won't let it's clients on Kris' show, and Kris' team won't let its people on Bethenny's show," said the sourec. That will really limit their options…

"They're already trying to lock in big stars for all of the fall movies and album launches," says a second insider. "Tensions are running high."
[From In Touch, print edition, July 8, 2013]
You know who I would like to see trump both of these fools in the ratings? Established talk show hostess Wendy Williams. I love how Wendy dishes the dirt, talks smack, and gets her guests to really open up about the trashy things we want to know. Kris and Bethenny are both trying to squeeze extra life out of their careers while Wendy is just a natural, in my opinion. I think Kris' show will go the way of Sharon Osbourne's namesake talkshow, remember that? Sharon can be part of a panel but she can't carry her own show.
In other news about Kris, during a recent appearance on Access Hollywood she admitted that her husband Bruce Jenner isn't living with her. This is a tidbit her daughter Khloe dropped in a recent interview. Bruce is staying in their Malibu home, but Kris tried to front like he still returns to their main house at night.
Also, she wouldn't say whether Kim and Kanye are staying at their family home with their newborn, Nori/North. Kris just said that Kim and Kanye are at a "private residence." US Weekly's print edition claimed that Kim, Kanye and little North West are camped out in the Kardashian mansion while their home in Bel Air is under renovation.
Did you see the recent photos and video of Kanye out with Kris? He looks more miserable than he did with Kim. Can you imagine having Kris Kardashian as your mother in-law and actually having to live with her? Maybe that happened for a few days and then Kanye threw some money at the problem and rented a "private residence" asap to get away from PMK and the jeering cameras.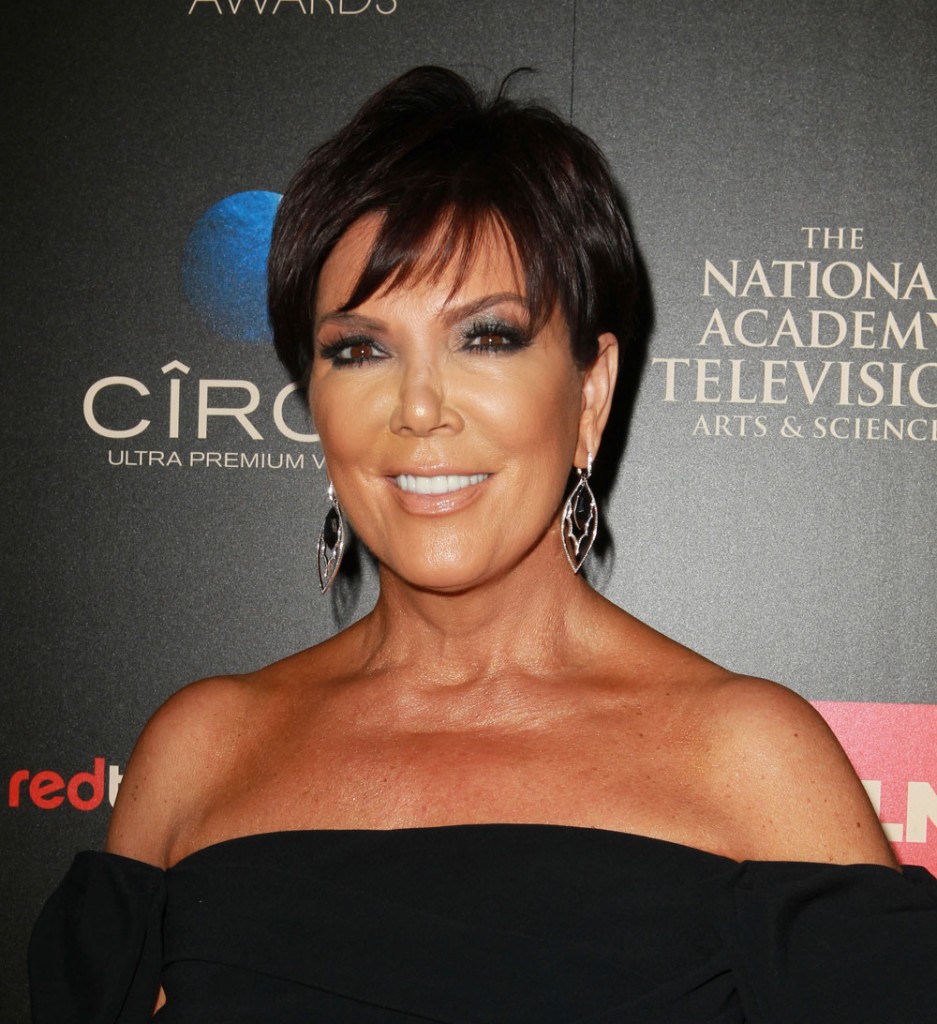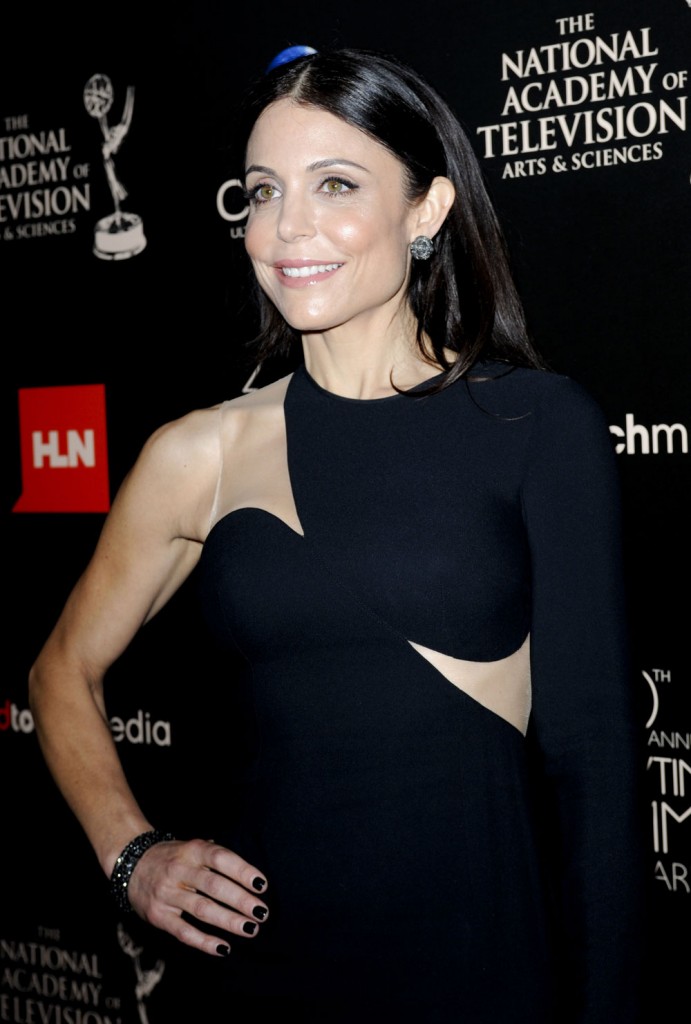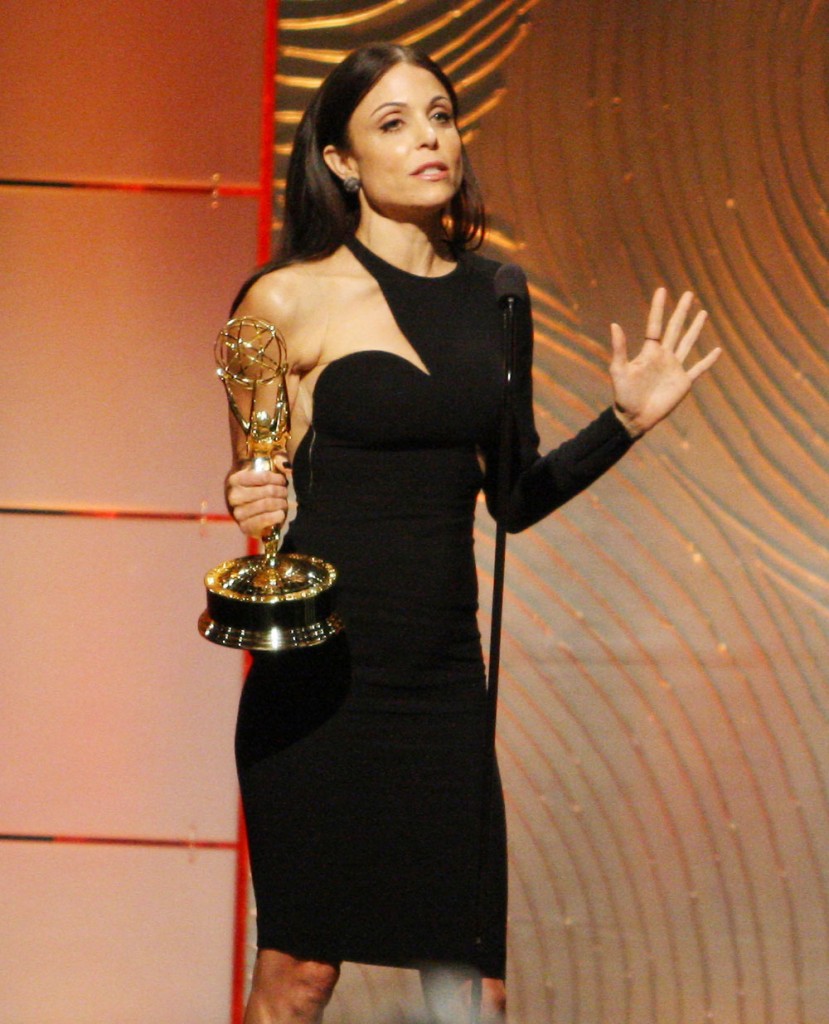 Kris Jennifer is shown looking orange at the Daytime Emmy Awards on 6-16-13. Bethenny Frankel is shown at the same event. Credit: WENN.com