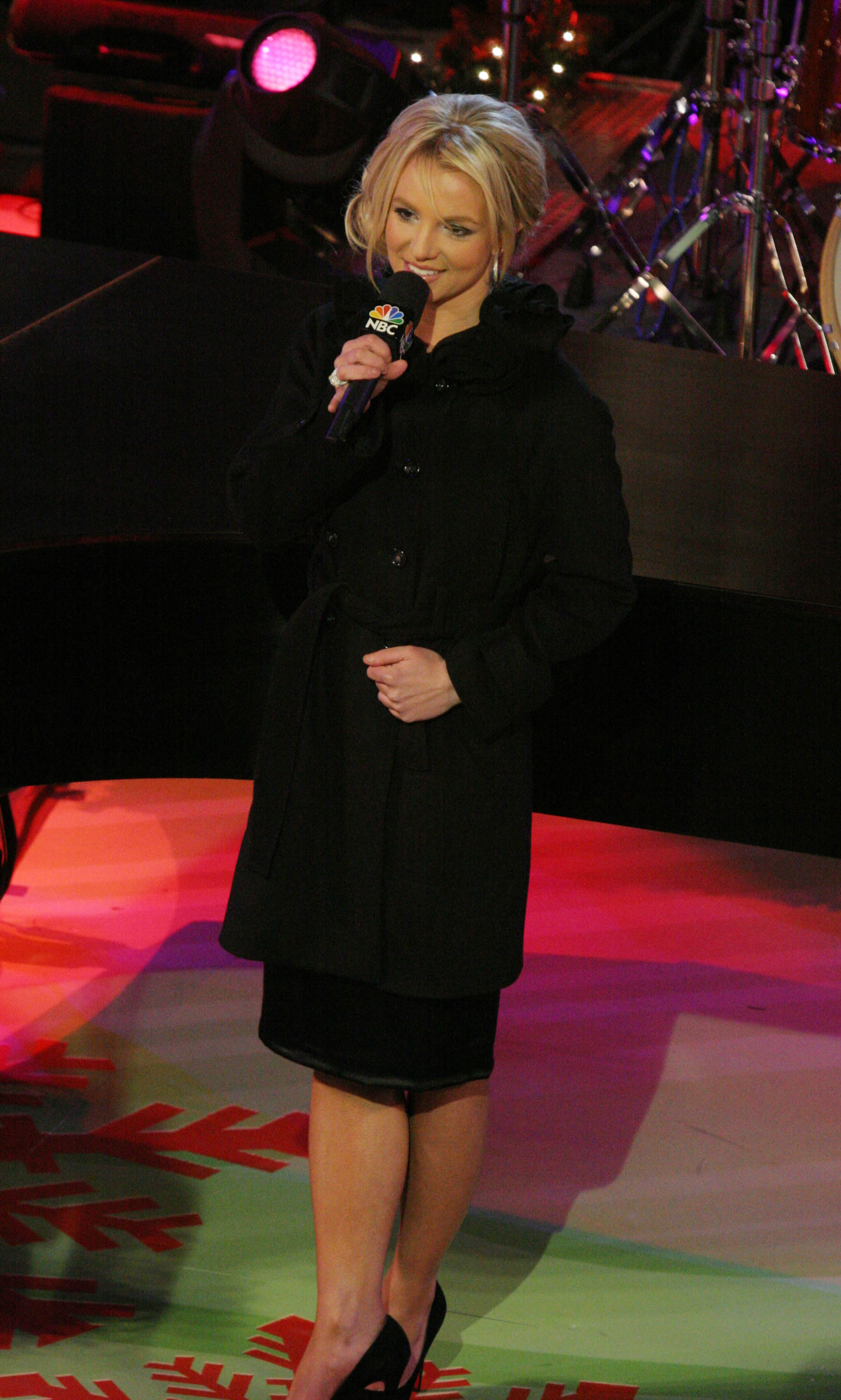 Britney Spears has finally moved out of her cursed, jinxed, and evil $7.9 million shanty home and into a new ostentatious $9 million place she's rented in the Calabasas area of L.A. It's been rumored for a while that Brit wanted to get out of her old house, which was the site of most of her mental breakdowns last year. Of course the other reason she wanted to move was because a psychic told her it was cursed, but that's neither here nor there. Luckily Brit won't be slumming it in some haunted house anymore, thanks to her new place's rose garden, elevators, and two-storey octagon library tower. You know, for that giant collection of first editions she has.
The over-the-top House Of Dreams features every conceivable luxury. The custom designed estate features more than 10,000 square feet of living space for Britney to relax. The gardens will give her young sons more than an acre to run around in as they play in the rose garden and swim in the glass mosaic pool. All the interiors are built from the finest limestone, marble, walnut hardwood parquet and plank flooring, imported European stone mosaics and limestone fireplaces.

The master bedroom includes a separate large designer dressing room including garment, shoe and bag storage. And Britney can prepare for her day in a custom bathroom suite with a dry sauna, steam shower and bath that extends onto a balcony spanning across the rear elevation of the estate. Her cars cans be stored below ground in a garage with two auto lifts.

And if that isn't enough Britney can spend time in the craft room, mud room, maid's quarters or three other bedroom suites.
[From the Daily Mail]
Thank goodness. The thought of Britney Spears being without a car lift terrifies me to my very soul. And this is just her temporary abode. Brit's building a new home in the same area, but obviously couldn't stay in the cursed house while it was being built. So this is just to tide her over. The Daily Mail has pictures of the estate, and they're pretty wild.
In related Britney news, her dad has apparently had a falling out with OK! Magazine. OK used to be one of the Spears' main sources of income – the family always gave them the exclusives. But no more.
THE tabloid gravy train for the family of Britney Spears has derailed now that Kent Brownridge is publishing the American version of OK! magazine. Brownridge, a veteran of Rolling Stone, tightened OK!'s purse strings and severed the magazine's relationship with the Spears clan. Before his arrival, the Spears family sold OK! exclusives on everything from Jamie Lynn's pregnancy to Britney's first photo shoot with her kids. Now patriarch Jamie Spears refuses to work with OK!, and the mag bans its staff from Spears events. A rep for OK! denied any schism: "We always follow the Spears – in fact, Britney is on our current cover, and we'll continue running stories about them. We need them, and they need us, and we both know it."
[From Page Six]
It sounds like there's definitely some tension, even though everyone's glossing over it. An OK! rep told The Scoop, "We would absolutely cover (Britney and Jamie-Lynn) (and pay Jamie for the privilege of doing so!) when something newsworthy presents itself." It sounds like maybe what they're actually saying is they're not willing to do so many vanity pieces on Britney and Jamie-Lynn anymore, with the emphasis on "newsworthy." It probably doesn't really matter, since Britney's comeback she's getting plenty of press (and cash) without them.
Here's Britney at Rockefeller Center for the Christmas tree lighting in NYC on December 2nd. Images thanks to Splash.