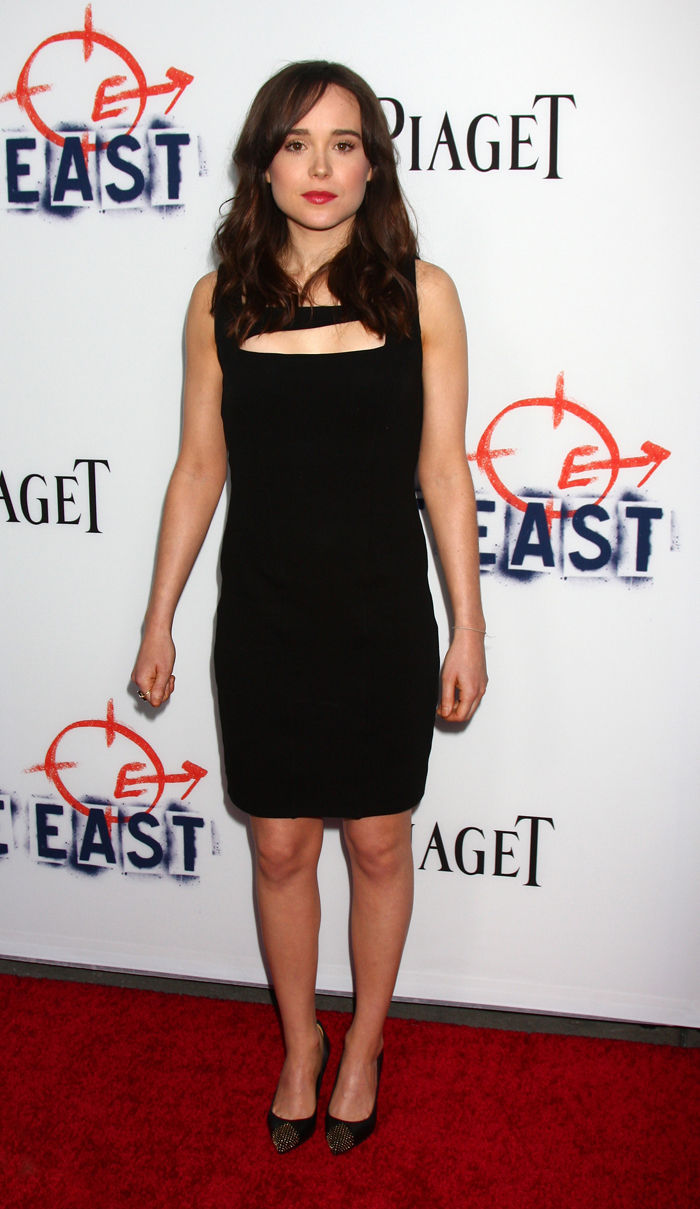 Ellen Page sat down with the Guardian to promote The East, but she barely talks about the movie at all, which is slightly amusing, but I'm sure producers weren't thrilled with that move. The journalist makes note that Obama's administration had just announced that Plan B (i.e., the morning-after pill) would be available without a prescription immediately prior to the interview, and Ellen was really, really stoked about the announcement. Perhaps that's why the entire interview ended up shifting gears to a discussion of women's rights, and Ellen is not at all shy about declaring her feminist colors. This is a rather refreshing stance compared to that of several of today's "role models," including Beyonce (who says feminism can be "extreme") and Katy Perry (who who publicly denounced feminism). Here's what Ellen had to say about being a female in contemporary society: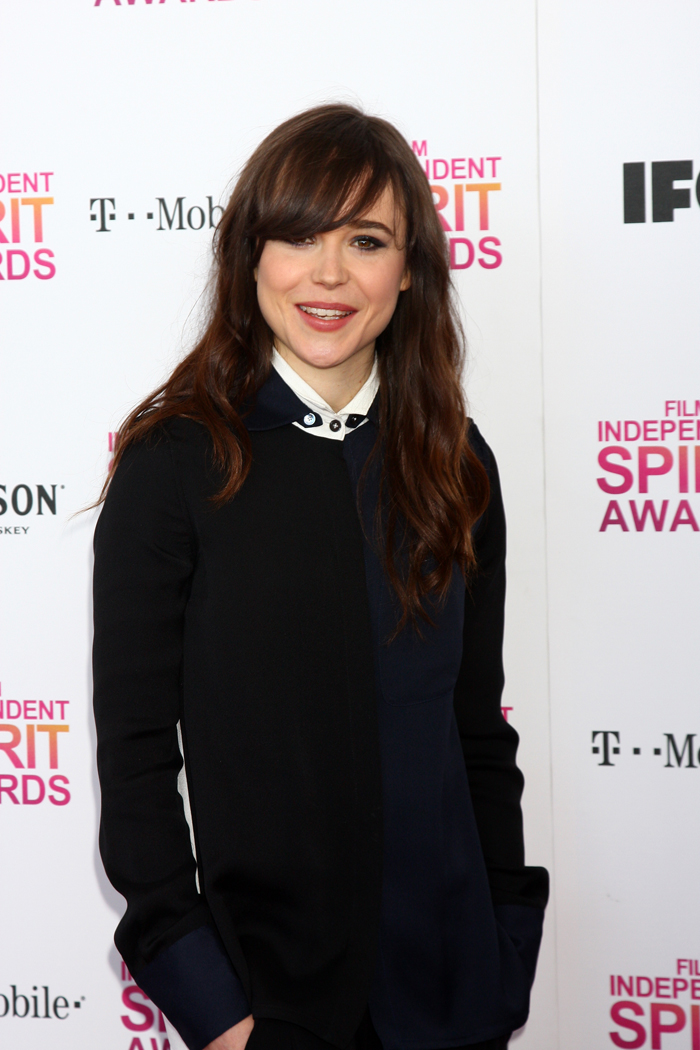 "Feminism" is not a dirty word: "I think if you're not from America you read this stuff and you're like, 'What?' But I don't know why people are so reluctant to say they're feminists. Maybe some women just don't care. But how could it be any more obvious that we still live in a patriarchal world when feminism is a bad word?" she asks in her quiet voice that belies the firm opinions it is often expressing. "Feminism always gets associated with being a radical movement — good. It should be. A lot of what the radical feminists [in the 1970s] were saying, I don't disagree with it."

The journo brings up The East: "Why do you want me to do movie promotion stuff when we can talk about radical feminist Shulamith Firestone instead?"

She seeks out tough, independent women characters "Yeah absolutely. Also if I played those other kinds of roles I would just die a slow death. But yes, I think it's really important, but it can be hard. Only 23% of speaking roles in films today are for women. It feels we've gone backwards." Partly in response to this, she has started writing her own script "which is definitely feminist — definitely. But of course, if you just write a script in which the woman has control over her destiny and love isn't the main thing in the film, that's seen as super feminist. It's hard to get stuff made, especially if it's about women. Everything's about in-ter-nat-ion-al bank-a-bility."

Does sexism exist in Hollywood? "Oh my God, yeah! It's constant! It's how you're treated, it's how you're looked at, how you're expected to look in a photoshoot, it's how you're expected to shut up and not have an opinion, it's how you … If you're a girl and you don't fit the very specific vision of what a girl should be, which is always from a man's perspective, then you're a little bit at a loss."

She loves jeans and t-shirts: "There are moments when you are, um, encouraged to dress a certain way. But I can't. It just erodes my soul," she says with a nervous laugh. "That's no criticism to girls who can wear a tiny dress and kill it – that's awesome. People always attribute being a feminist to hating girls being sexual, and that's not it at all. I'm just not into it."

On those gay rumors: Page responded to the gossip in characteristically unabashed style, neither confirming nor denying it but rather mocking it on Saturday Night Live in 2009. (In the skit, Page is accused of being "a primo lesbian": "Gay, no way!" Page cries, rolling around on the floor with her legs in the air. "Why does everything have a freaking label? Why can't I just hug a woman with my legs in friendship?") "It will sound like I'm making this up but I don't think I even thought about it at the time. I just thought the skit was funny. All of that gossip is silly — people caring about [celebrities' personal lives] — I just don't get it."

On environmental activism: "I've really gone back and forth and thought: 'OK, do you become a really intense activist, whether it's civil disobedience or monkey wrenching or whatever? Or do you live in the infrastructure and navigate it as best as possible?' I don't know what the answer is. Right now I am trying to make movies because I love it, and I think telling stories is meaningful. Um, but maybe it's not and maybe that's just an excuse for my selfishness."
[From Guardian]
Obviously, Ellen is very passionate about feminism, and she's even recently been talking up the need for feminist pr0n. I also like her attitude about the gay rumors that have plagued her for several years. That particular type of gossip is silly (unlike most other forms of gossip!). Some people actually pointed towards that "SNL" episode as some sort of evidence that Ellen is gay, which is ridiculous because she was totally making fun of her image. Who knows if she's gay? It doesn't matter at all.
The journo also makes mention of how Ellen uncomfortably refers to Alexander Skarsgard as her "um, male friend" at one point during the interview. That's all she says about him though! Too bad.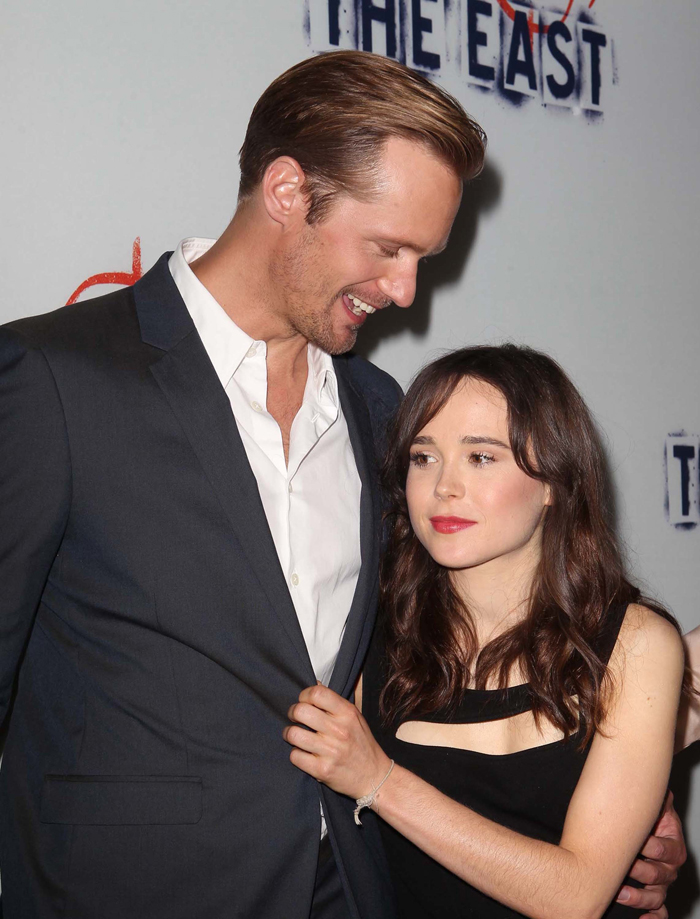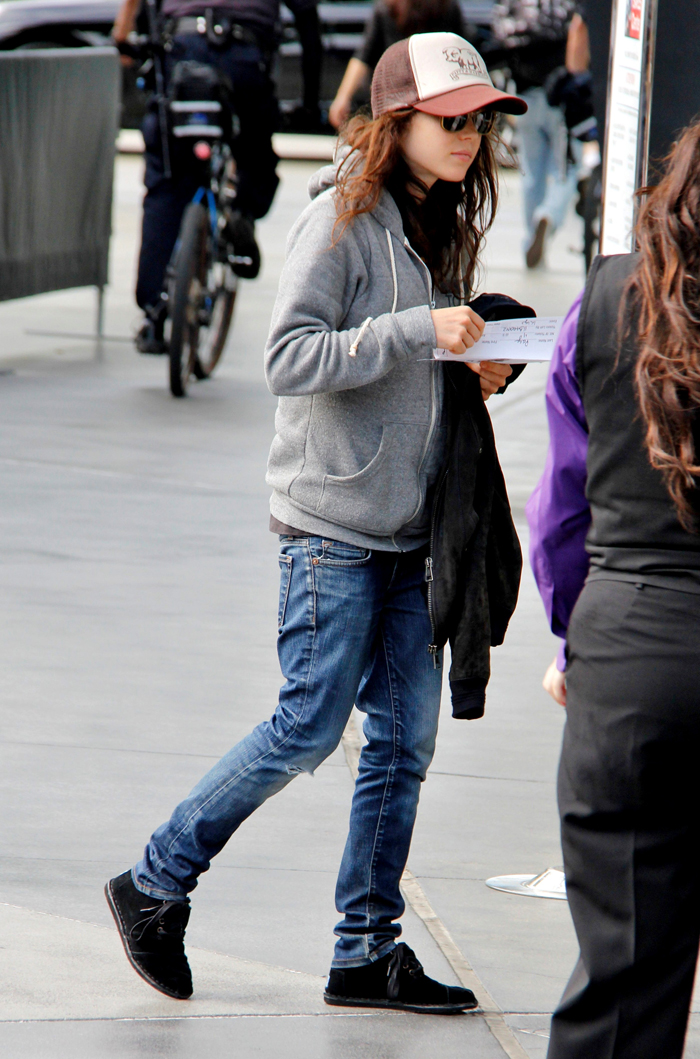 Photos courtesy of WENN