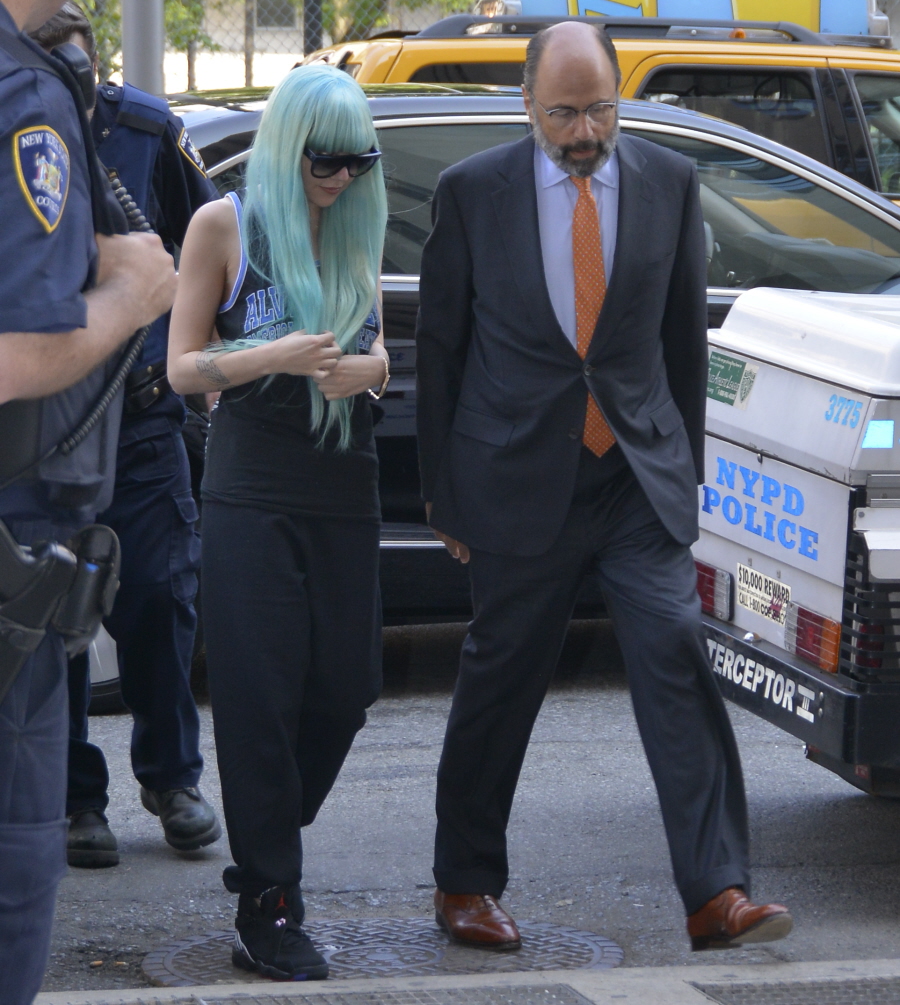 If there was ever a person out there to make Lindsay Lohan look sober, competent and reasonably court-attired, it's Amanda Bynes. Bynes made a court appearance yesterday in NYC – this is the same case where the NYPD have accused her of throwing her bong out of her apartment's window, after which Amanda accused a New York police officer of slapping her vadge. To show her disdain (or pleasure?) for the proceedings, Amanda donned an aqua-colored wig (with bangs!) and she wore some ratty-looking gym clothes. See? I'm not looking back at Lindsay Lohan's inappropriate court attire as "the good old days".
Amanda Bynes rolled into a New York courtroom today dressed more for a rave than a court hearing — sporting an aqua-colored wig, sweatpants, a tank top … and sneakers!

… and no one was surprised.

Bynes was in court to fight allegations she threw a glass bong out of her NY apartment window back in May.

According to police, Amanda threw the bong out of her window before they arrested her, but she has denied the accusation … in fact, she says the arresting officer sexually assaulted her by slapping her vagina.

She also said cops entered her apartment illegally.

But inside the courtroom today … nothing really happened. Bynes was virtually silent — and the judge continued the case to August 26 … though Bynes isn't ordered to appear until Sep. 26.
I imagine Amanda still thinks that this is the only time she's ever been accused of anything, but she's forgetting her DUI in California and her post-arrest spree of sketchiness in LA. She moved to NYC just as the LAPD was going to have to buckle down and start actually charging her with some of the myriad traffic crimes she was committing. But now she's in New York and all the NYPD has on her is felony bong-tossing. Here's the video of Amanda coming into court:
The wig game has improved. But that's only because her wig game was pretty busted to begin with. And, as always, I checked in on Amanda's Twitter to see what she's been up to. She's still tweeting about plastic surgery and now she thinks the Obamas are "ugly".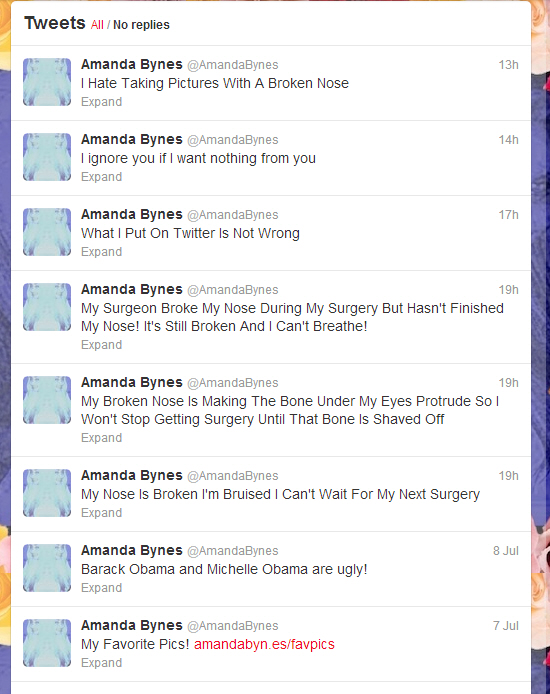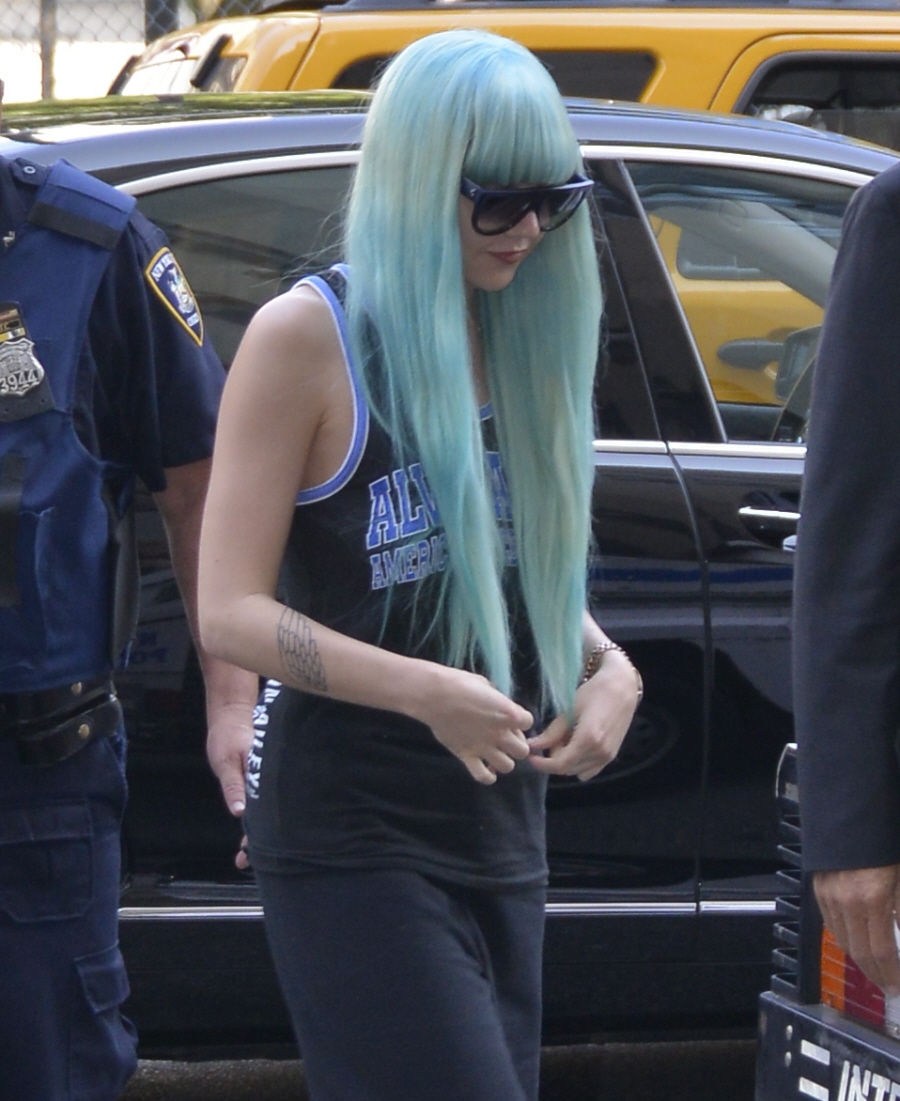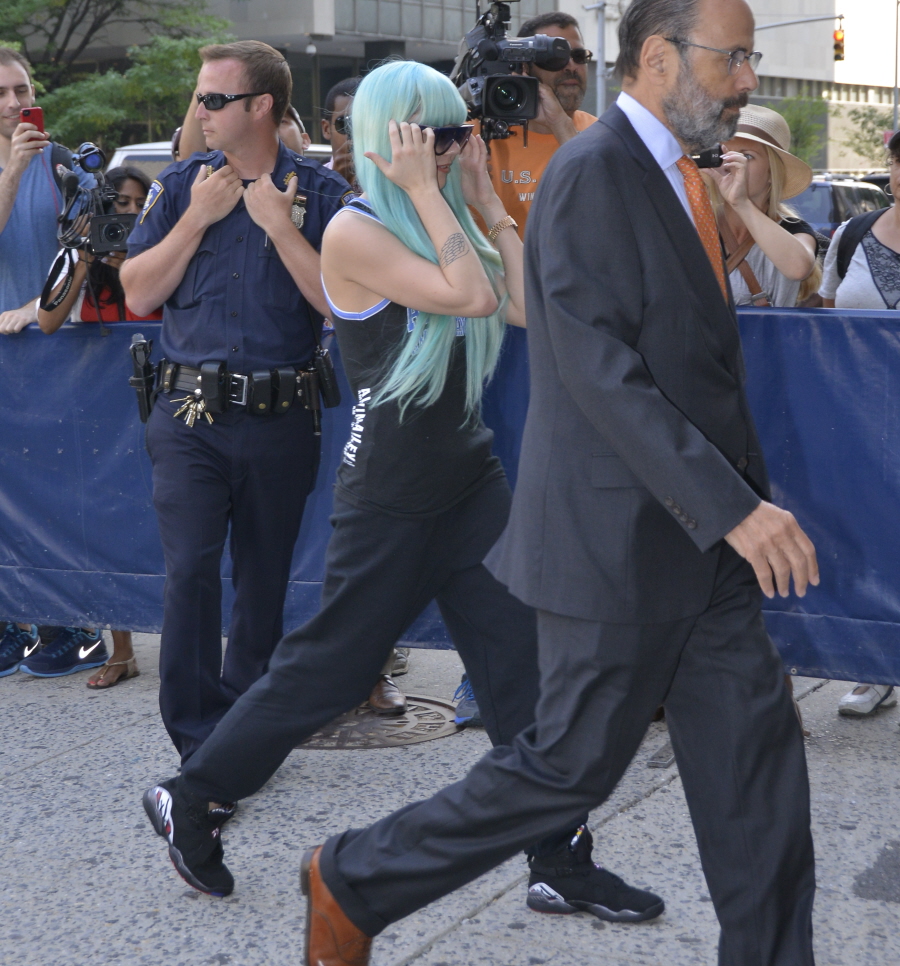 Photos courtesy of WENN.