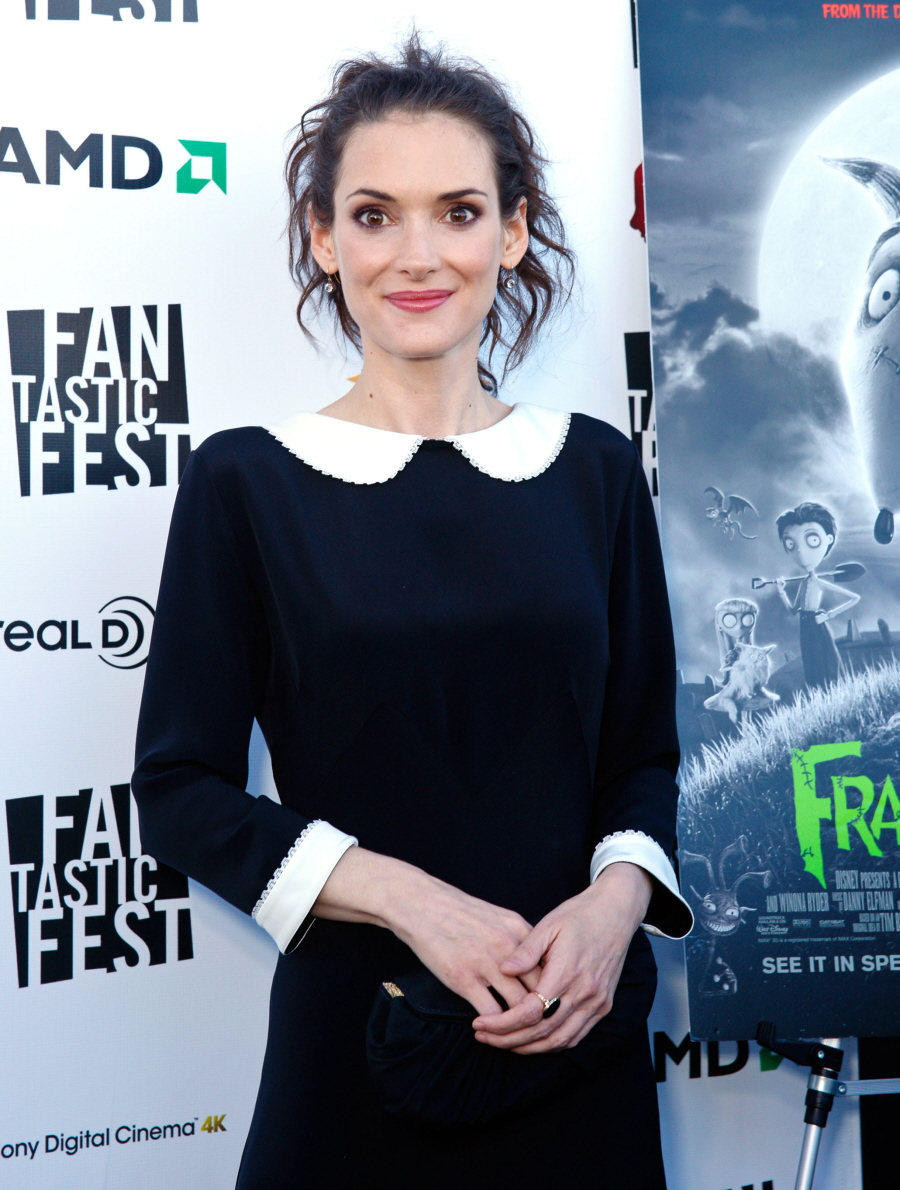 I'm sure this story will ruffle the feathers of many Winona-stans, but I think this is good news for Winona Ryder. Her career comeback is going well, she spent a few years doing smaller parts in smaller movies, getting some critical acclaim again, getting photographed more often and coming out in public more often. So it's good news when the tabloids start discussing her as a scandalous and/or bizarre person. Winona's always been a little strange, and now a new generation of tabloid readers get to enjoy it. For the young'uns, let me tell you: Winona Ryder used to be like Kristen Stewart, Selena Gomez and Jennifer Lawrence all rolled into one. Winona was HUGE. She dated her costars, she was a child actor who transitioned to adult roles beautifully, she won awards and praise, she was BFFs with some of the biggest celebrities out there and there were plenty of scandals and drama. Ah, the halcyon days of the 1990s.
So this Enquirer story references some of those older scandals. Like, Johnny Depp and Winona were crazy about each other way back when (before Kate Moss, even), and Winona used to be BFFs with Gwyneth Paltrow. So, enjoy:
Winona Ryder is getting weirder by the day, becoming a virtual recluse and taking potshots at her former friends.

Insiders say she's dyed her hair bright white and become obsessed with online shopping, filling her closets with unworn clothes that still have their tags. And just about the only time she leaves her home is when her cleaning staff arrives, because she can't stand talking to them.

Winona has also been trash-talking her ex-BFF Gwyneth Paltrow and former flame Johnny Depp, a source tells The ENQUIRER.

"She's alienating so many people it's no wonder she's turning into a hermit," said a longtime friend of the 41-year-old actress.

Winona has a "major grudge" against Gwyneth because she believes the blonde-haired beauty made unflattering comments about her in an online lifestyle blog four years ago. And Winona also never got over Gwyneth beating her out for a plum role in the 1998 hit movie "Shakespeare in Love" – and winning an Oscar for it!

"Those comments were a huge embarrassment for her," the pal said.

The friend says Winona has also been blasting Depp, 50, for hooking up with 27- year Amber Heard not long after split­ting with his long­time love, Vanessa Paradis, 40, last year.

"Johnny couldn't care less care less," said the friend, "but she's really ragging on him for being so predictable and going for a blonde in her twenties."

As The ENQUIRER reported in April, Winona had a fleeting hope she and "The Lone Ranger" star would reunite.

"It's really sad she's become so vindictive," the friend continued. "She rarely leaves the house because she hates being around people so much. And she makes sure her housekeepers don't speak English because that way they are less likely to know who she is.

"When she was younger, her eccentricities were perceived as cute and quirky, but now she's just bizarre."
I think the Gwyneth reference is about an old Goop post from a few years ago where Gwyneth talked about "how to break up with a friend". And the Hollywood rumor back in 1997 was that Gwyneth outright STOLE Winona's script for Shakespeare In Love and Goop went behind Winona's back and got the part. And they were never friends after that. As for the Depp stuff… I'm not sure I believe Wino and Johnny still talk. She might talk smack about him (as she should, because he's absurd), but I doubt Johnny even hears about it.
Oh, and remember how Matt Damon dumped Minnie Driver (while appearing on Oprah!!!) and then he started up with Winona two seconds later? I wish people still brought that up, because that was an amazing scandal. God, I miss Winona's scandals. I want her to start dating someone really controversial. Not Charlie Sheen! I want her to throw it down old-school, like Winona could steal Garrett Hedlund away from Kirsten Dunst. That would be fun.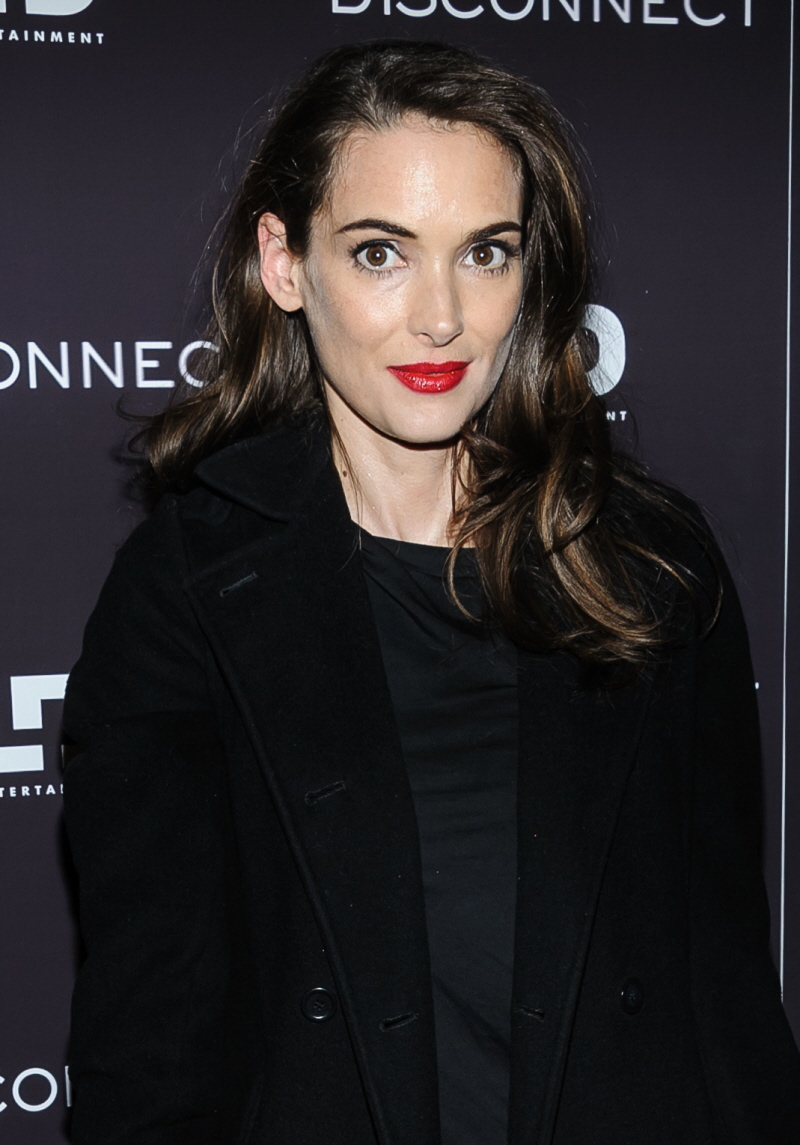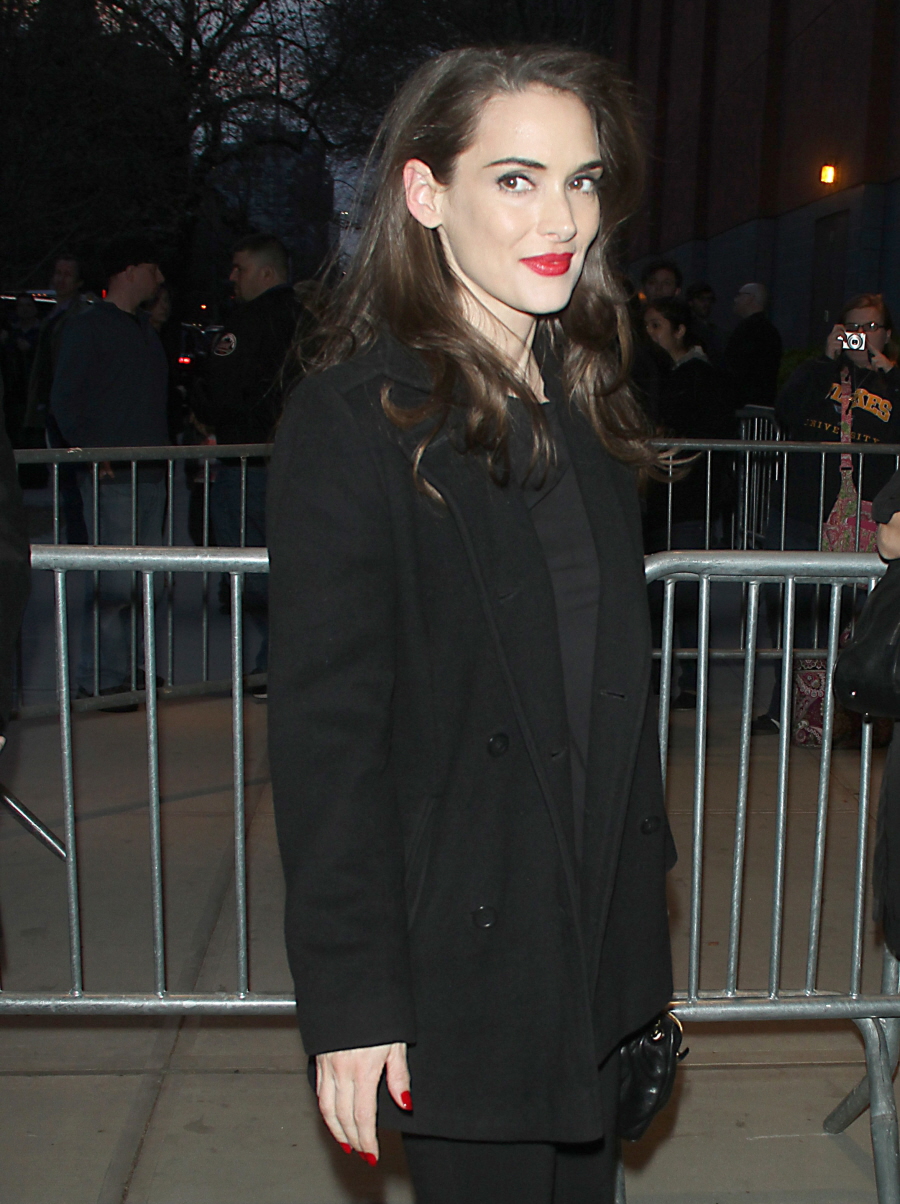 Photos courtesy of WENN.