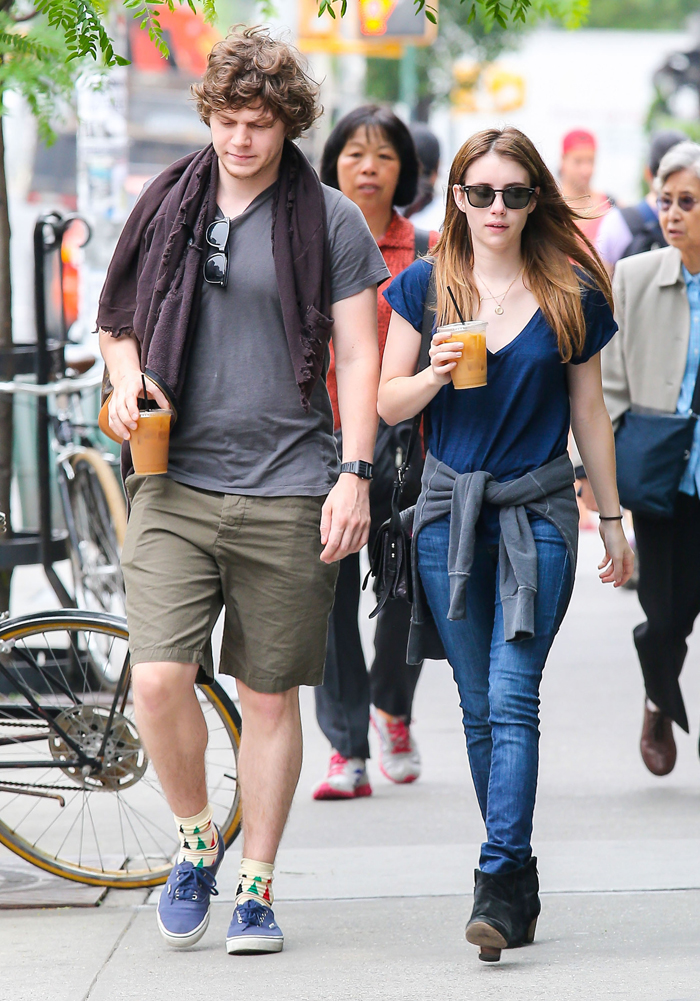 Well, this story comes as quite a surprise. The world doesn't know too much about Emma Roberts except that she's a bit of a Hollywood party girl who constantly gets papped exiting nail salons and blowout bars in between regular shopping jaunts. She's also a semi-successful actress in that she gets regular work in moderate-to-small budget films, but Emma is a pretty one-note emoter.
Of course, Emma's also the niece of Julia (and daughter of Eric Roberts), and she has a real chip on her shoulder when it comes to the topic of nepotism, which is "obviously not true." Emma also tends to date rather nondescript dudes who are in the business but aren't any more famous than she is. Like, she went out with Chord Overstreet for awhile and then dumped him and generally treated him like crap. Now things have gotten far less bland in Emma Roberts land — girlfriend has been arrested for domestic violence in Canada after she allegedly beat up her current boyfriend, actor Evan Peters (who she has been dating since last October). Supposedly, these two were going at it in a hotel room and were both hitting each other, but Evan was the one with a bloody nose and a bite mark, so Emma was the one who was arrested. This is such a crazy, disturbing story: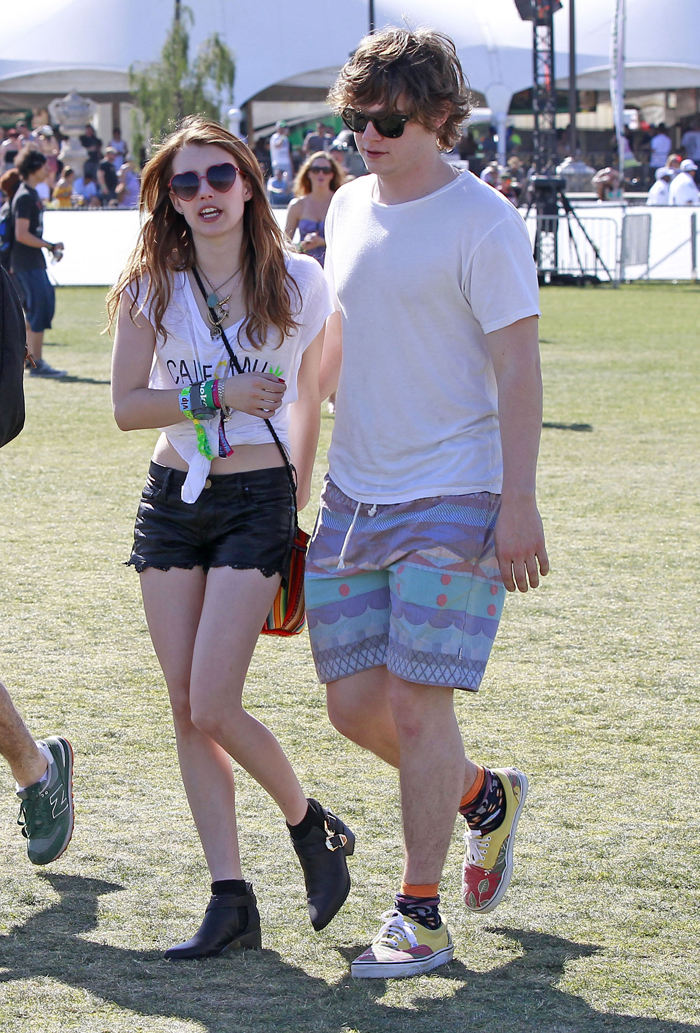 Emma Roberts was arrested for a domestic violence incident in Canada — after allegedly bloodying her boyfriend, Evan Peters … TMZ has learned.

22-year-old Emma — Eric Roberts' daughter and Julia Roberts' niece — was taken into custody early July 7 in Montreal after getting in an altercation with Peters … who stars in "American Horror Story."

According to Montreal law enforcement sources … someone called police to report a fight in Evan and Emma's hotel room.

We're told when cops arrived … they observed Evan with a bloody nose. Emma was immediately arrested. One law enforcement source tells us Evan also had a bite mark.

Emma was released hours later because 26-year-old Evan did not want to press charges.

Sources close to Emma tell TMZ … Emma and Evan were hitting each other and she was arrested because he had obvious physical injuries. The sources deny Emma bit Evan.

Our sources also say the couple — last seen in public at the The Lone Ranger premiere (above) — is back together and both are working on "American Horror Story."
[From TMZ]
Sad. Basically, nothing will come of this particular incident from a legal standpoint because the dude didn't want to press charges, but it's safe to say that Emma and Evan are in the midst of a rather violent relationship. And since they're probably trapped in a cycle of physical arguments, this will happen again until one of them decides to press charges against the other. Nothing good can possibly come of this relationship, but at least the story might spread the message that women are not the only victims of domestic violence. Men can just as easily be physically abused by women, and it sounds like these two need some serious intervention.
Oh, and Emma and Peter are keeping a united front and have already released a joint statement to Us Weekly: "It was an unfortunate incident and misunderstanding. Ms. Roberts was released after questioning and the couple are working together to move past it." Do with that what you will.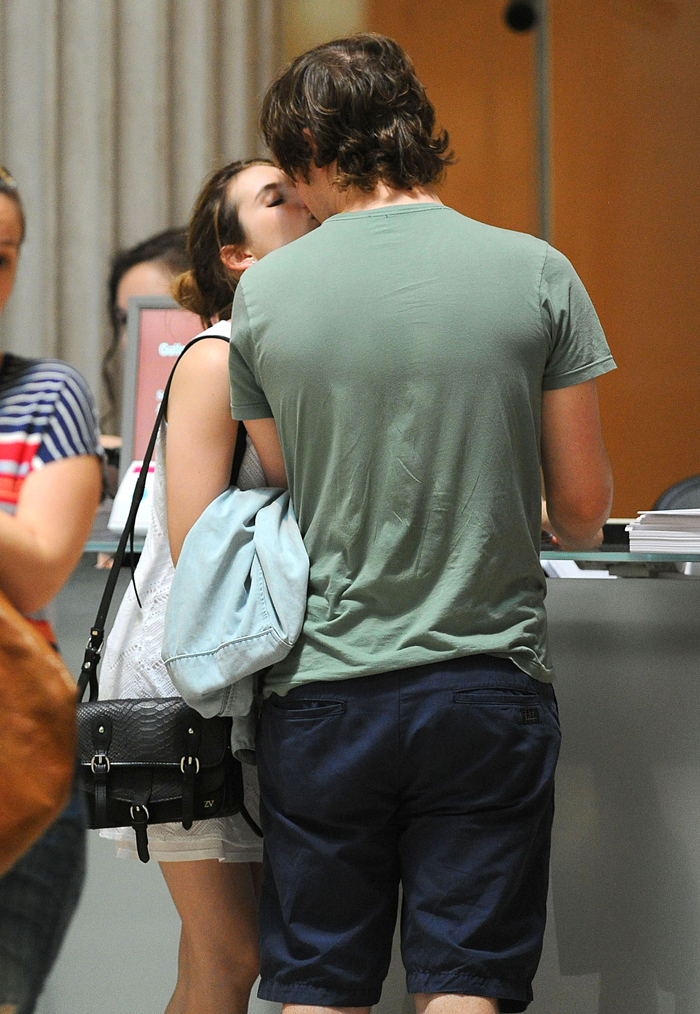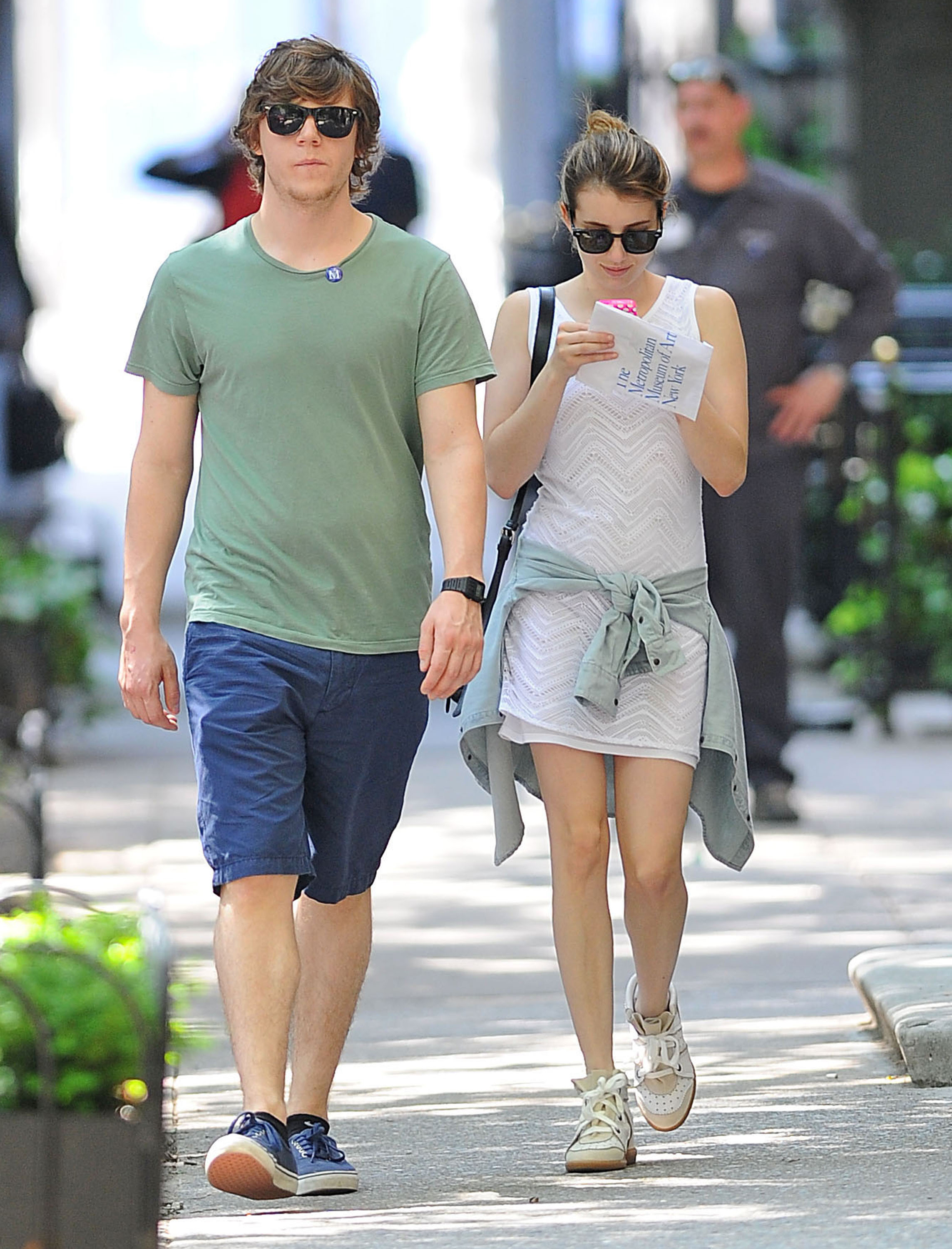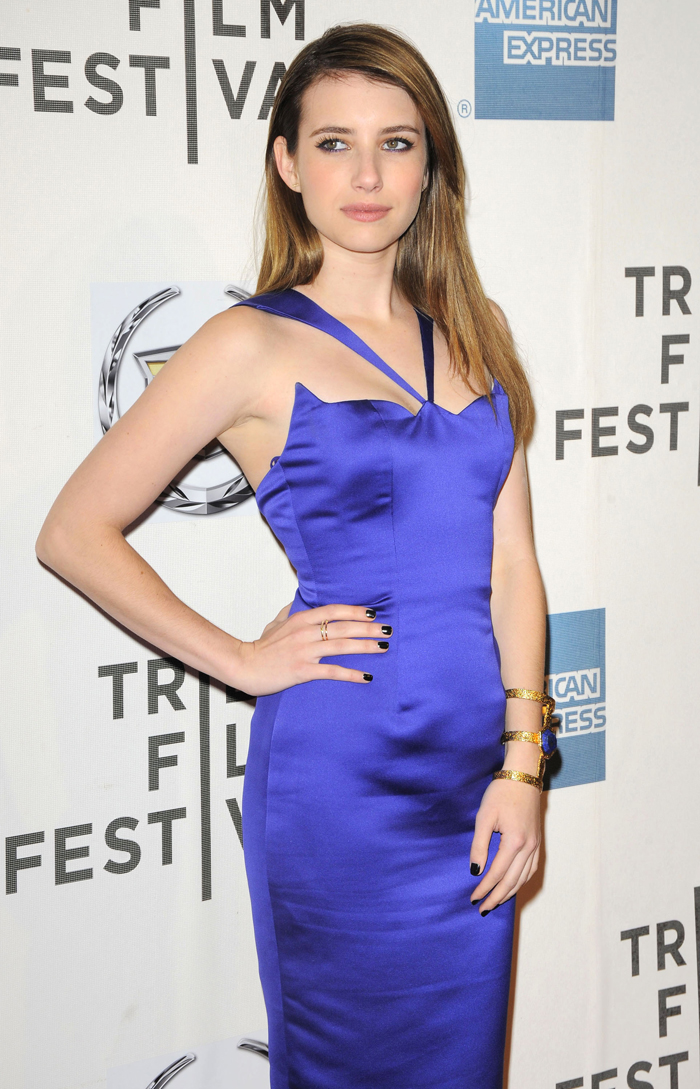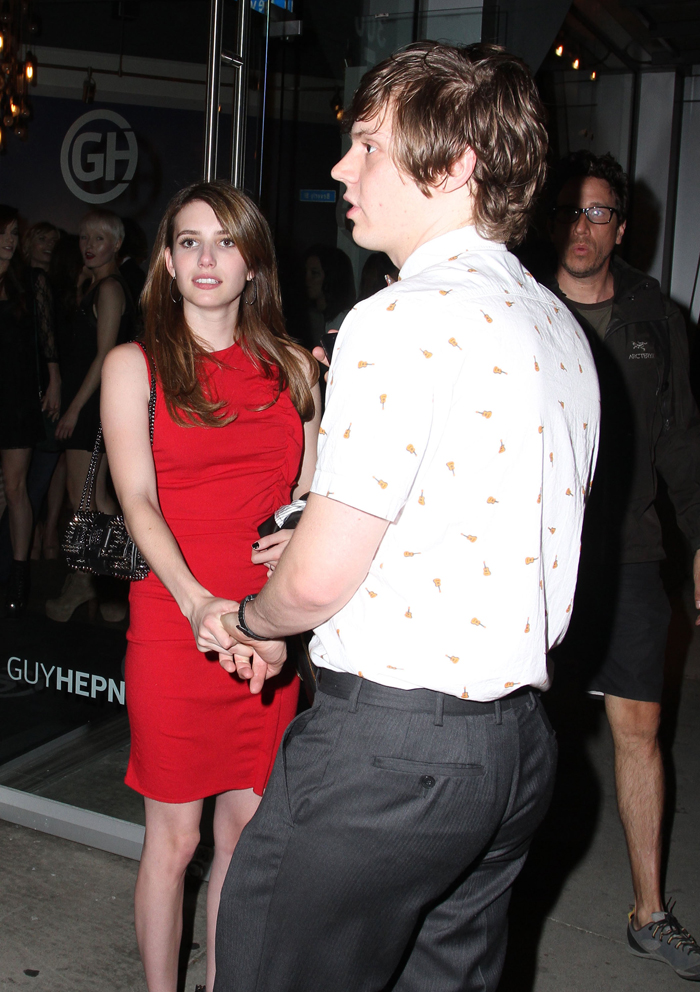 Photos courtesy of Fame/Flynet