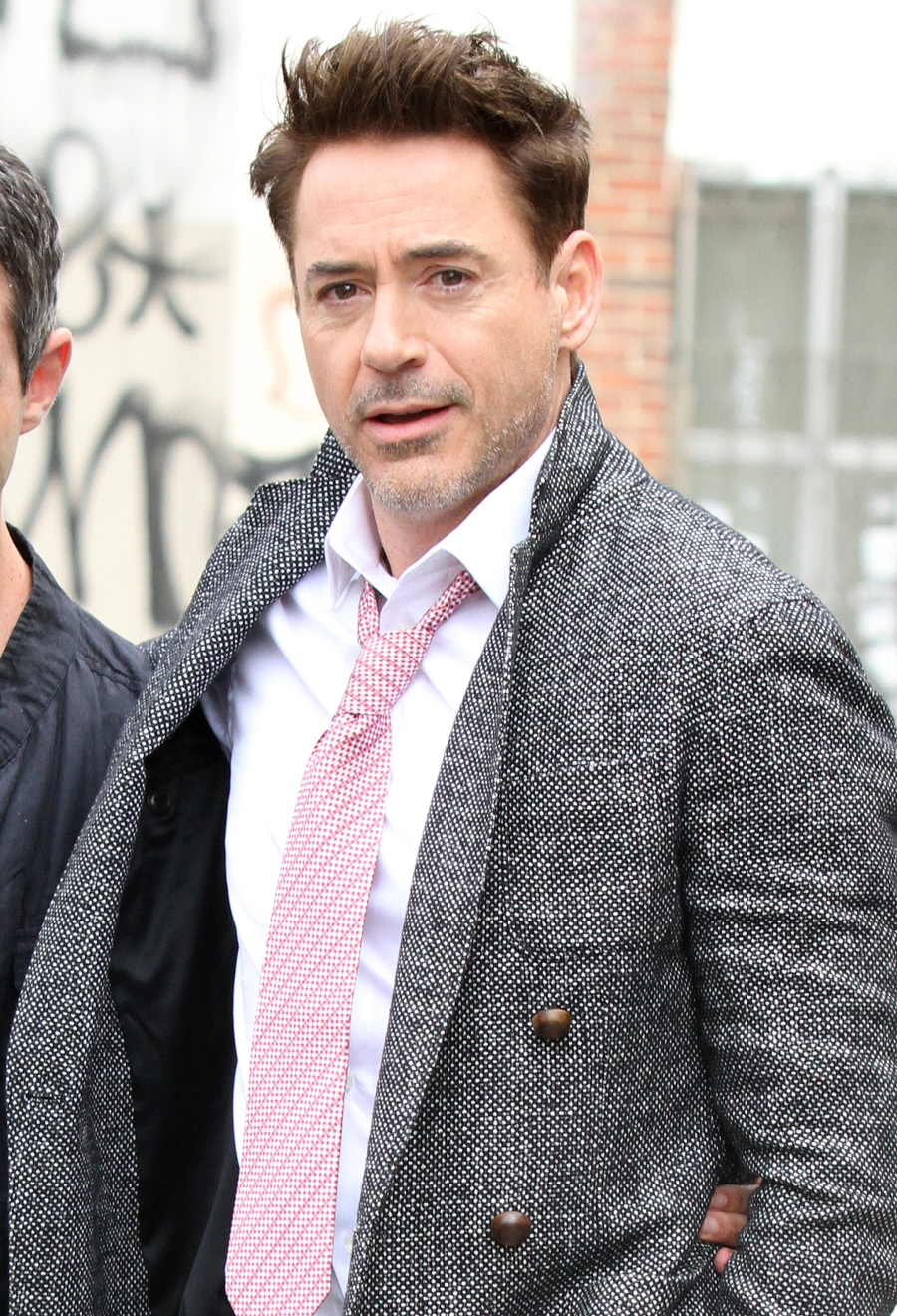 Forbes published their "Highest Earners in Hollywood" list, and you won't be surprised who #1 is. Robert Downey Jr., of course! I should note: this is just the list of Top Five earners, not the best bang for your buck actors, or the most hyped actors or anything like that. This is just ranking based purely on how much money they've made. And Robert Downey Jr. has made A LOT of money. RDJ took a flat, relatively modest (for a movie star) salary for The Avengers with one of the best back-end deals ever. Meaning that if the film made crazy money, RDJ would get a percentage. Tom Cruise used to get those crazy backend deals too (that's not a double entendre). So, when The Avengers made more than a billion dollars, RDJ scored big-time. Plus, he still made crazy money for Iron Man 3. Here's more:
Robert Downey Jr. is a hit machine. He's starred in six movies that have each grossed over $500 million at the box office worldwide. Two of those films, The Avengers and Iron Man 3, each earned over $1 billion. Every studio in town would love to cast him, and now they'll pay big buck for the privilege. Downey tops our list of Hollywood's Highest-Paid Actors with an estimated $75 million in earnings between June 2012 and June 2013.

It's hard to remember that just a few years ago, Downey was box office poison, and regarded by the studios as damaged goods. The promising young actor burst onto the scene in the late '80s with movies like The Pick-Up Artist and Less Than Zero. But drugs quickly dragged him down until he became all but un-insurable. Directors like Robert Altman and Oliver Stone gave him work but for the most part, his career seemed to be a lost cause.

Downey turned that around with Iron Man. The first film in the franchise earned $585 million at the global box office. Overall the franchise has brought in $2.4 billion.

And then there's The Avengers. The 2012 movie is the third highest-grossing of all time with $1.5 billion at the box office. While the film was nominally an ensemble piece, there was no doubt about who was the real star of the show. As Tony Stark, Downey mixes arrogance, humor and a hint of vulnerability to create a modern-day superhero everyone loves. While it's probably possible to replace Chris Evans as Captain America, no one else could possibly play Tony Stark.

So Downey was able to secure a nice chunk of the film's profits for himself. He earned more than anyone else on the movie, including director Joss Whedon. And he'll get a huge upfront payday once the sequel starts filming in February.
The rest of the list is: Channing Tatum ($60 million), Hugh Jackman ($55 million), Mark Wahlberg ($52 million) and Dwayne Johnson with $46 million. Can you believe that Channing made that much money? And how about Jackman? I always wonder why Jackman is so committed to playing Wolverine over and over and over, and now I know why: because it pays. Handsomely.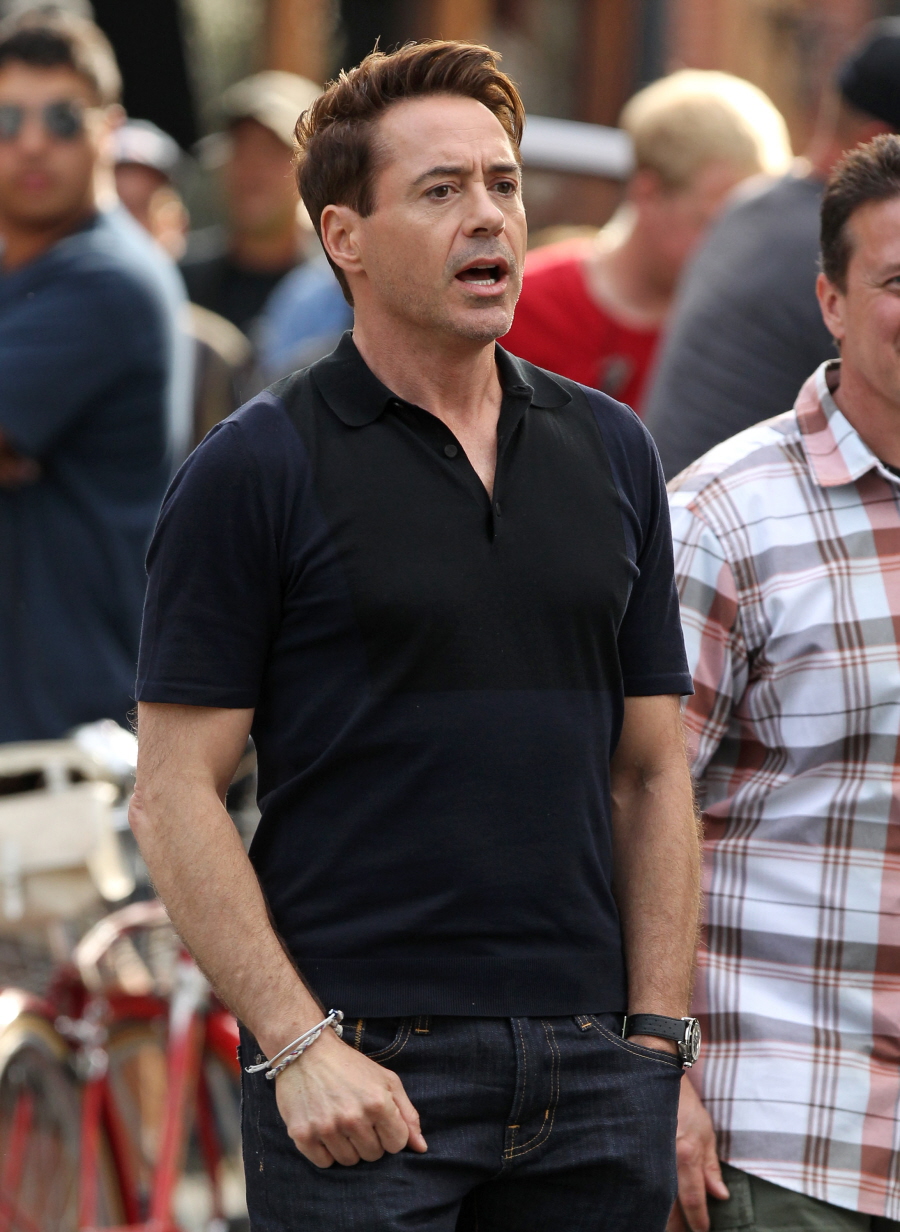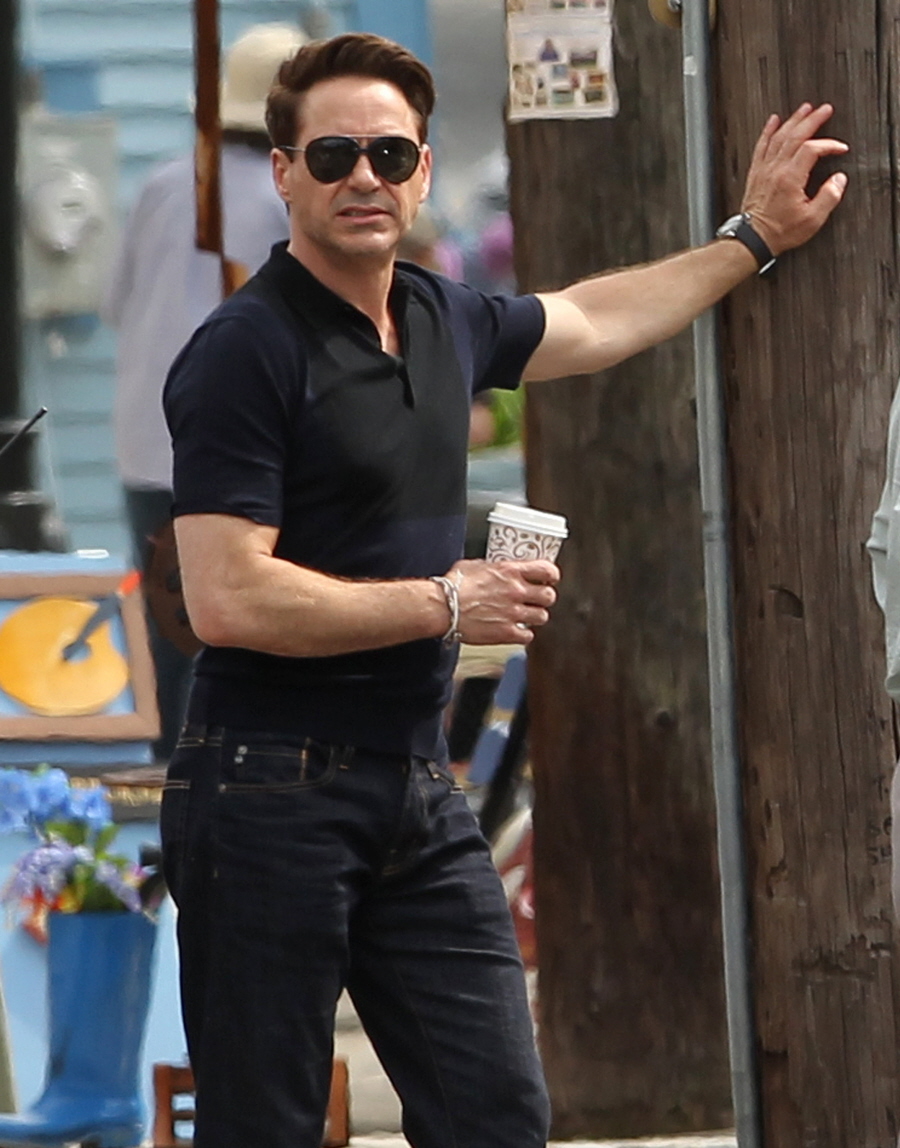 Photos courtesy of Fame/Flynet.