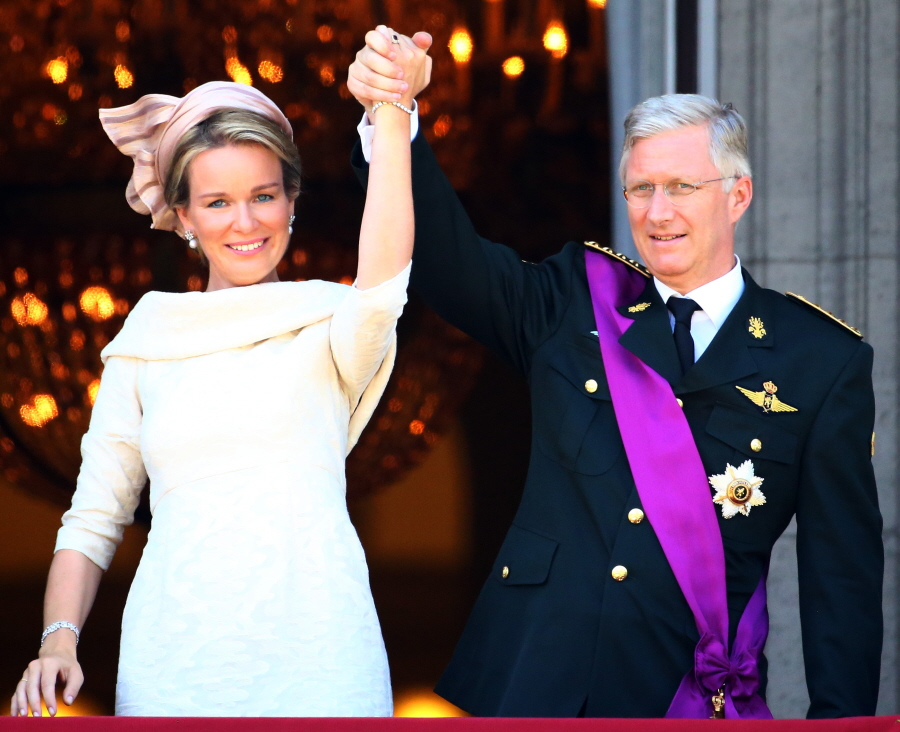 Belgium's new king and queen, Philippe and Mathilde, above.
Here's how I rank my interest in European royal houses: first and foremost, the British royals are my absolute favorite, and I probably know much more about them than any other house. In a second place tie, I love covering the Monaco royal family and the Swedish royal family. After that, it just becomes a blur. I really don't keep up with many of the other royal houses, and I wouldn't be able to tell you the first thing about Belgium's royal family. Are they well-liked? Are they uniting figures within their country? I have no idea. But here's something – just a few months after The Netherlands' Queen Beatrix abdicated so her son, the new King Willem-Alexander, could take over, now Belgium's king has done the same thing. King Albert II of Belgium abdicated on Sunday so his son, the new King Philippe I, could take over. People Mag has more:
King Philippe I became Belgium's seventh monarch during a national holiday on Sunday after his father Albert abdicated as the head of this fractured nation.

After he took the oath at the parliament filled with representatives of the 6 million Dutch-speaking Flemings and 4.5 million Francophones, Philippe insisted "the wealth of our nation and our institutions consists in turning our diversity into a strength."

The ceremony capped a day of transition which started when Philippe's father, the 79-year-old Albert, signed away his rights as the kingdom's largely ceremonial ruler at the royal palace in the presence of Prime Minister Elio Di Rupo, who holds the political power in this 183-year-old parliamentary democracy.

Less than two hours later, the nation got a new king when Philippe, 53, pledged to abide by Belgium's laws and constitution.

Crowds of well-wishers cheered the royal family's every move Sunday, and a new royal couple appeared on the balcony of the royal palace, cheered by some 10,000 well-wishers braving the relentless sun and heat.

Flanked by huge bouquets of white roses, lilies and gerbera, King Philippe kissed new Queen Mathilde's hand and got a peck on the cheek in return.

President Barack Obama sent the new king congratulations, said American National Security Council spokeswoman Caitlin Hayden.

"The president also sends his heartfelt appreciation to King Albert II for his warmth, service, and leadership as he steps down after nearly 20 years," the statement said. "Belgium is a valued friend of the United States, and the president looks forward to continuing to deepen this bond in the years to come."

Albert announced his abdication plans less than three weeks ago, so there was little time to turn the occasion into a huge international event. No foreign royals were at the ceremony. Since the royal transition coincides with Belgium's national day celebrations, a military parade had already been planned.
First of all, I'm really sorry I missed the news of his abdication three weeks ago! This is seriously the first time I'm hearing of it. My bad. Second of all, why is Belgium so "fractured"? Is it because of Fleming-versus-Francophone strife? Both populations are "indigenous" to Belgium, correct? And they intermarry, correct? Why you gotta be so fractured, Belgium? Celebrate! You have a new king! (Is he a douche? I have no idea if he's a douche. Tell me if he's a douche.)
PS… Queen Mathilde is really pretty!! That's also a bold head scarf choice for an abdication. And is she wearing blue eyeliner?! I already like her!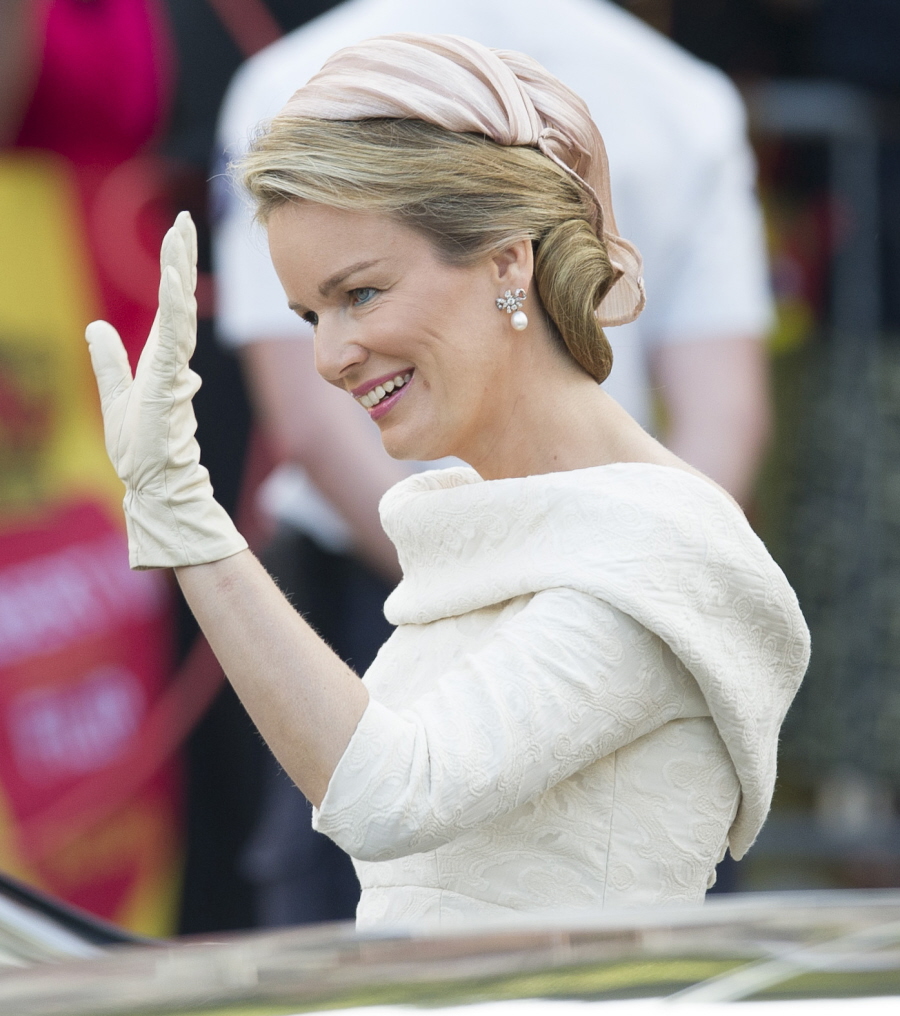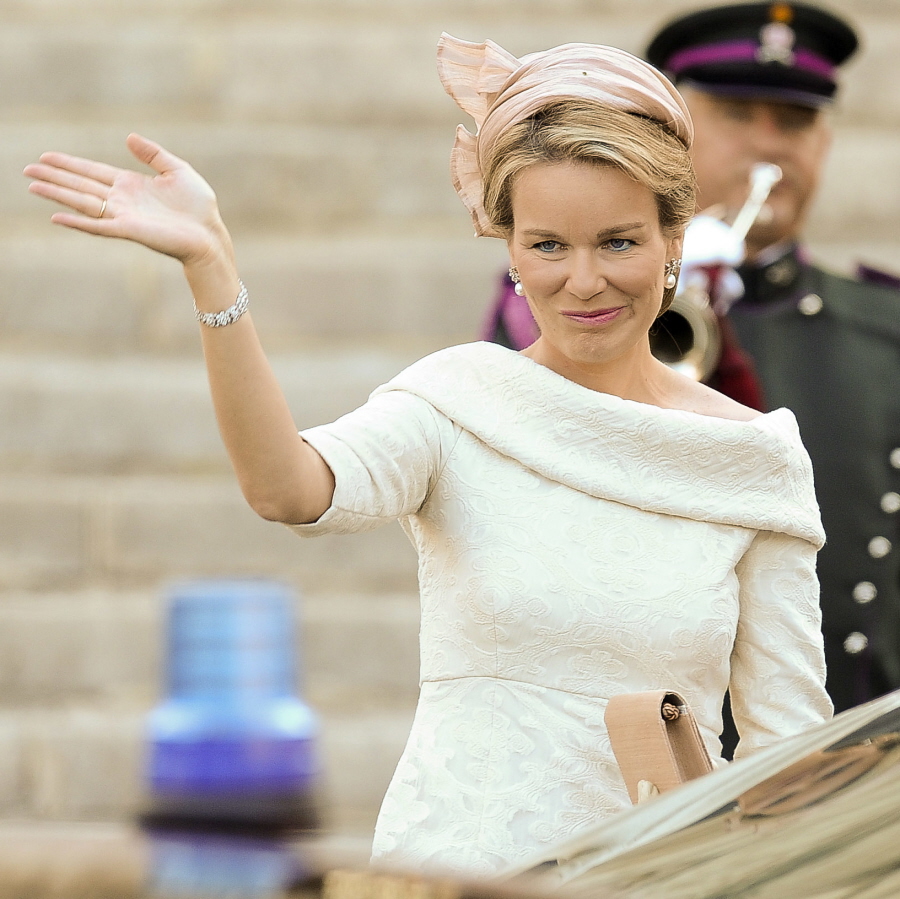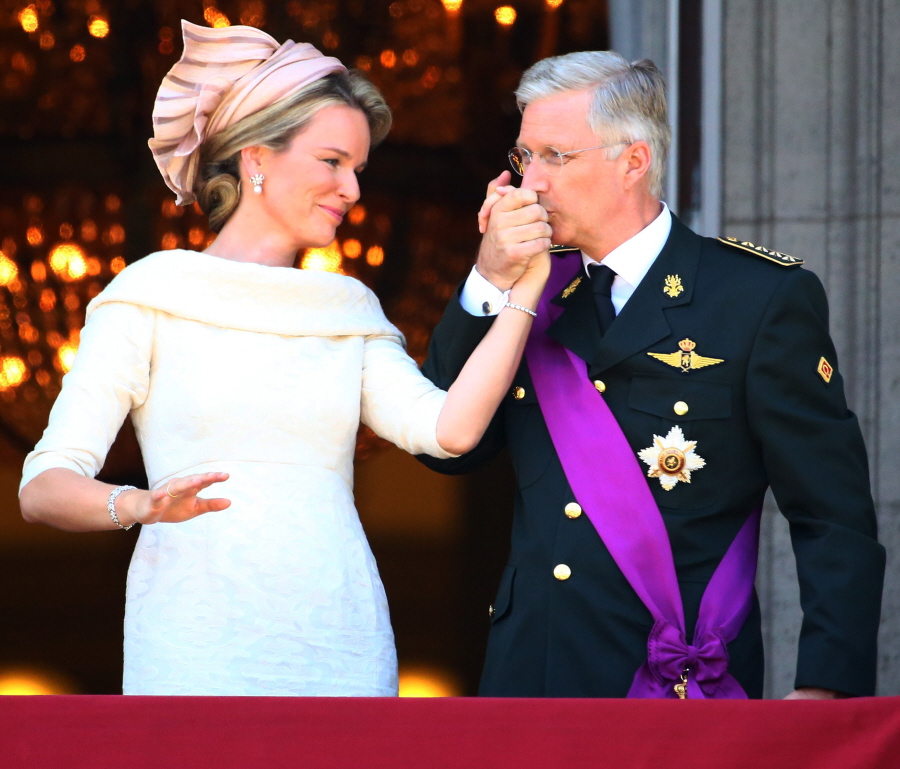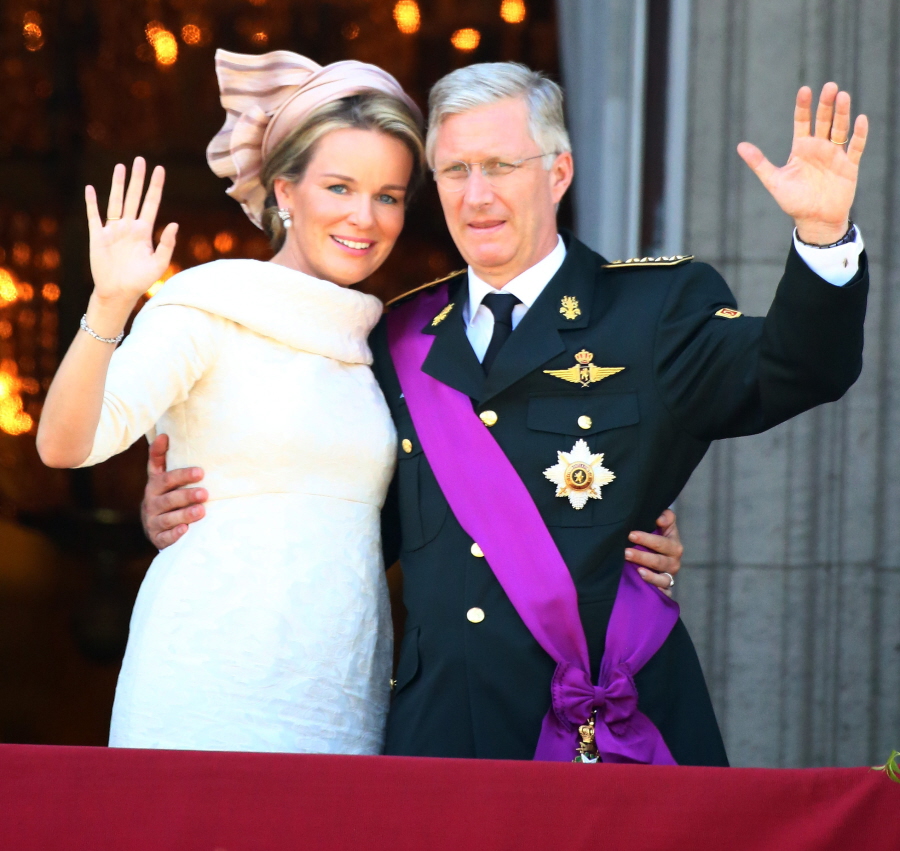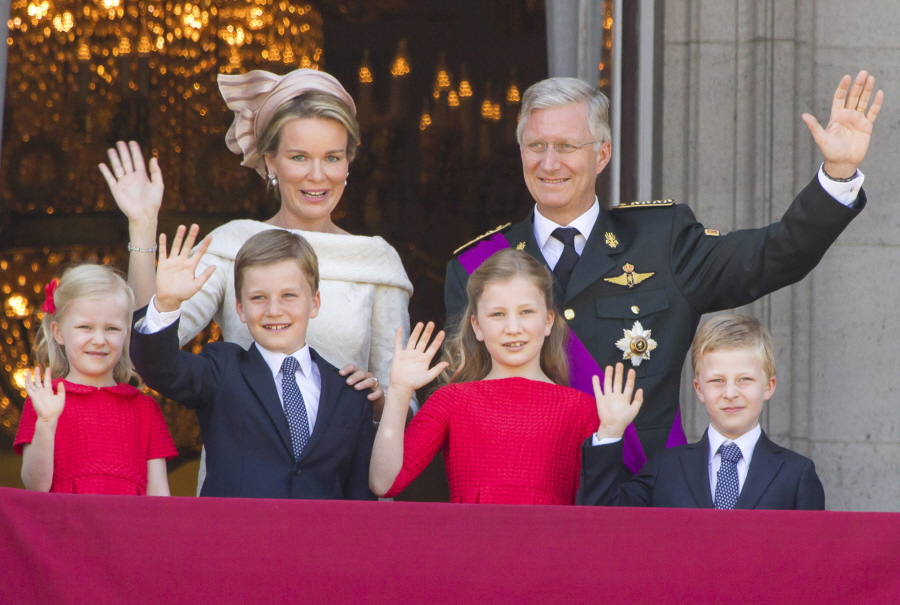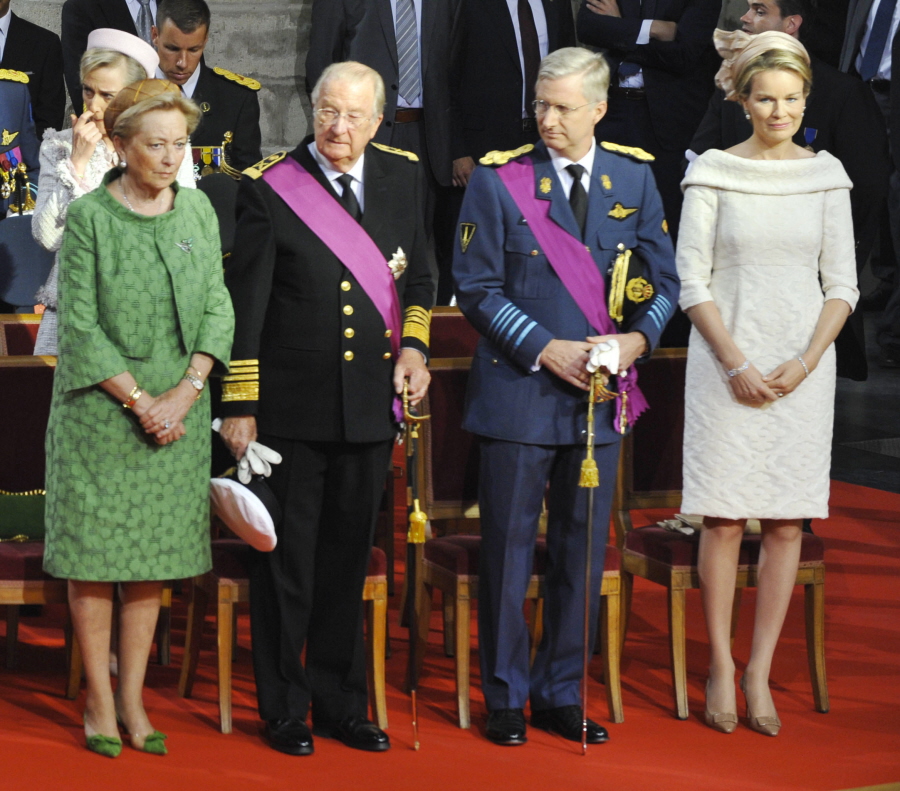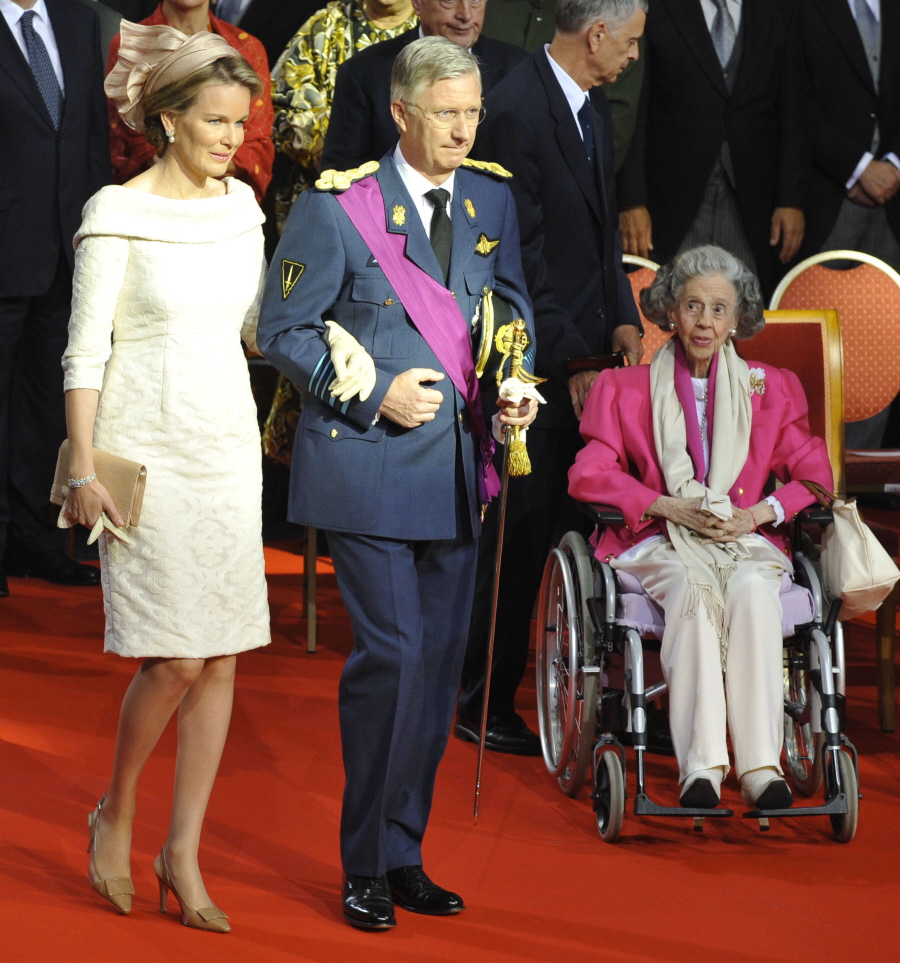 Photos courtesy of WENN.