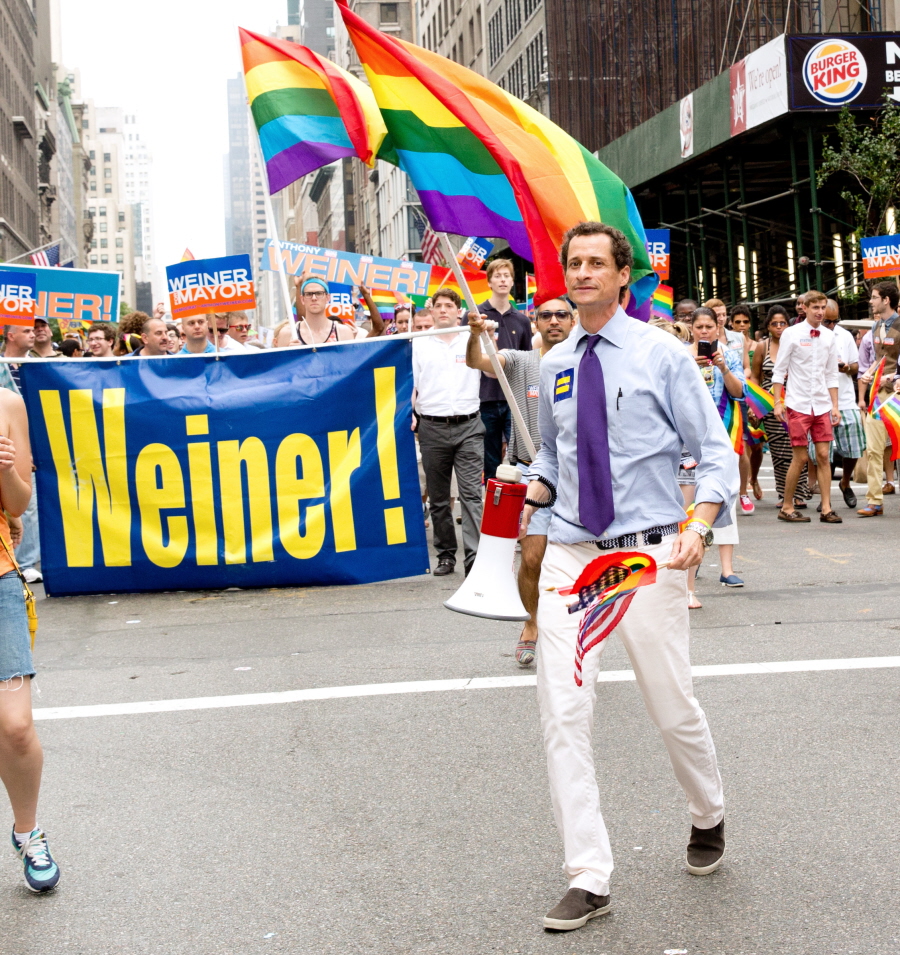 This story has moved from political curiosity to full-fledged pop culture freakshow, I'm sorry to say. Back in 2011, Anthony Weiner was forced out of Congress (by his own Democratic caucus) after lying (repeatedly) about the fact that he was sexting young women and sending them dong photos. Weiner, then a prominent Democratic representative, did one of those awful faux-apology news conferences with his beautiful wife standing next to him. His wife is Huma Abedin, one of Hillary Clinton's closest and most beloved staffers – Clinton has even referred to Huma as her "second daughter". That was 2011. Huma was pregnant at the time.
Then the next year (summer 2012), Anthony Weiner made the media rounds, doing an apology tour and showing off his baby boy, and Huma was by his side for all of it. They talked about the troubles in their marriage, and Anthony said repeatedly that it was all over. And so people were like "Hey, I guess. Whatever." And so Weiner decided to run for New York mayor this year, and he's doing really well in the polls – most polls had him leading in what will be a major runoff election.
And then yesterday, The Dirty published MORE PHOTOS which Anthony Weiner had sent to more women. What's really crazy? Anthony Weiner was still sexting AFTER his 2012 media tour in which he said that was all over. He was still sending dong photos. And he was having phone sex with at least one woman. And he went by the handle CARLOS DANGER. CARLOS DANGER. I repeat, Carlos Danger. God, I think that's my favorite part.
Anyway, Weiner came out for yet another terrible press conference with his beautiful wife standing beside him. What was different with this press conference was that after Weiner basically said "this is old news, this happened last year!" his wife spoke. Huma told reporters, "I love him. I have forgiven him. And as we have said from the beginning, we are moving forward."
Here's the full video of Weiner & his wife Huma. Her part of the press conference begins around 3:45. She's so beautiful! God. Seriously, she needs to dump this bridge troll and start over with a guy who will treat her better. SHE needs to run for mayor.
So, will Carlos Danger be able to stay in the race? Everybody, Democratic, Republican and Independent, is calling for him to step out of the race. I think there's a good chance he will if the new polls reflect a growing dissatisfaction with Carlos Danger. We'll see.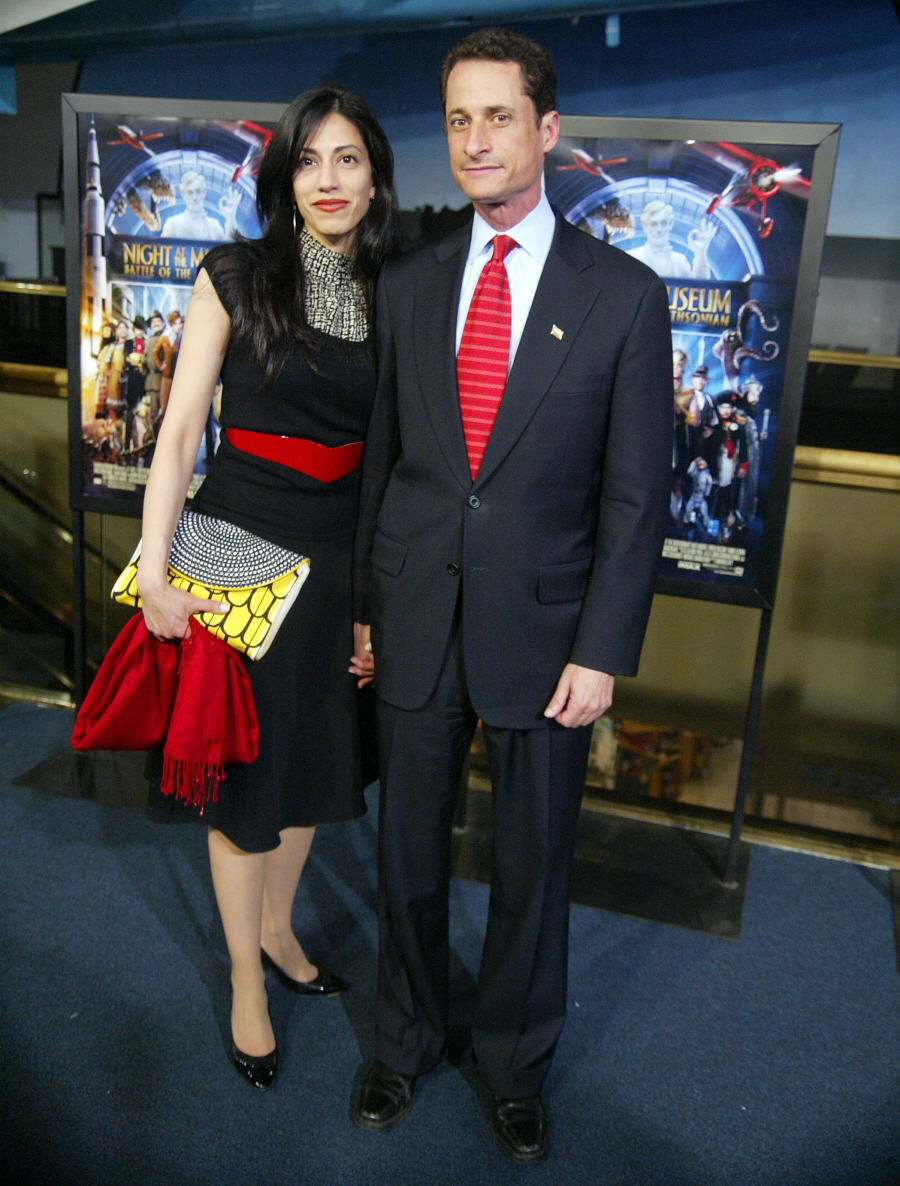 Photos courtesy of WENN.