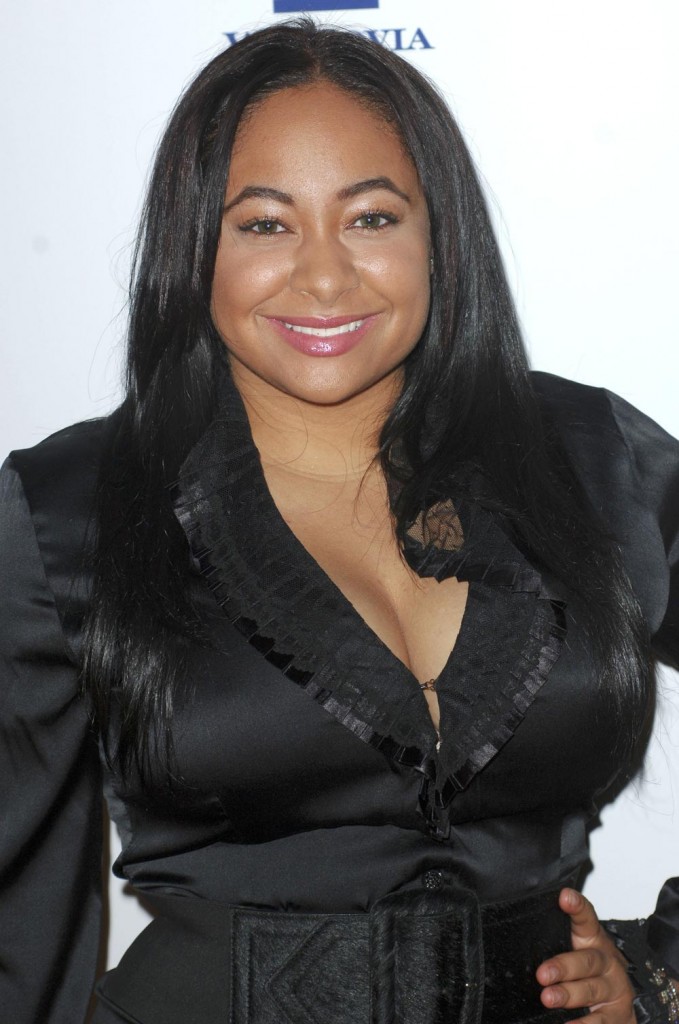 Raven Symoné, the 23 year old star of Disney's That's So Raven, is a fuller figured young woman who claims not to let criticism of her body size get in the way of how she feels about herself. She says that people sometimes say rude things about her right to her face, but that she doesn't let it get to her. Symoné is hosting a workshop sponsored by Dove to boost self esteem for tweens:
On Thursday, the singer-actress will be helping to boost some of her young fans' confidence when she hosts a hundred 11- and 12-year-old girls at a Dove-sponsored self-esteem workshop in Cape May, N.J.

"It's going to be so much fun," the 23-year-old, who's been working on her fifth album, tells PEOPLE. "We want to build their self-esteem and give them tools to face the world the next day without us there."

The singer-actress has experienced her share of criticism – especially from online "haters" – for her body, which she's called "thick and fabulous."

"People come up to me and have certain words for me, but you know what I do? I say, 'I'm healthy, I exercise, I believe in myself, and I think I'm beautiful,' " she says. "You just have to learn how to transform the pressures into something that doesn't soak into you on a personal level. You see it, you breathe past it, you don't let it sink into your self-esteem."

And to enforce her positive mantra, if something's got her down, Raven has a simple technique. "At the end of the day I'll call my best friend and yell and scream and get it out," she says. "And the next morning, it's out of my system."
[From People]
We need more larger-sized people in the public eye. There are plenty of underweight actresses, why can't there be overweight actresses too? Yes it's technically healthier to be fit and smaller, but there's also nothing shameful in being overweight and too many people are afraid to fully live life at their current size. I know I've been in the trap of thinking that things will be better for me 10-15 pounds later, and that's no way to live.
The sad thing about this story from Symoné is that even though she says that she's strong and can deal with the criticism, she also admits she has to scream about it often to her best friend. How is that fair? Yes she could stand to lose some weight for her health, but what effect does that have on the people talking smack to her? We have people of all sizes in our society and while a certain shape is desired and healthier, that doesn't mean we can't accept people across the spectrum. It just makes me sad sometimes to see people suffering and to hear such cruel comments.
Raven Symoné is shown on 9/13/08 at a tribute to Patti LaBelle. Credit: WENN