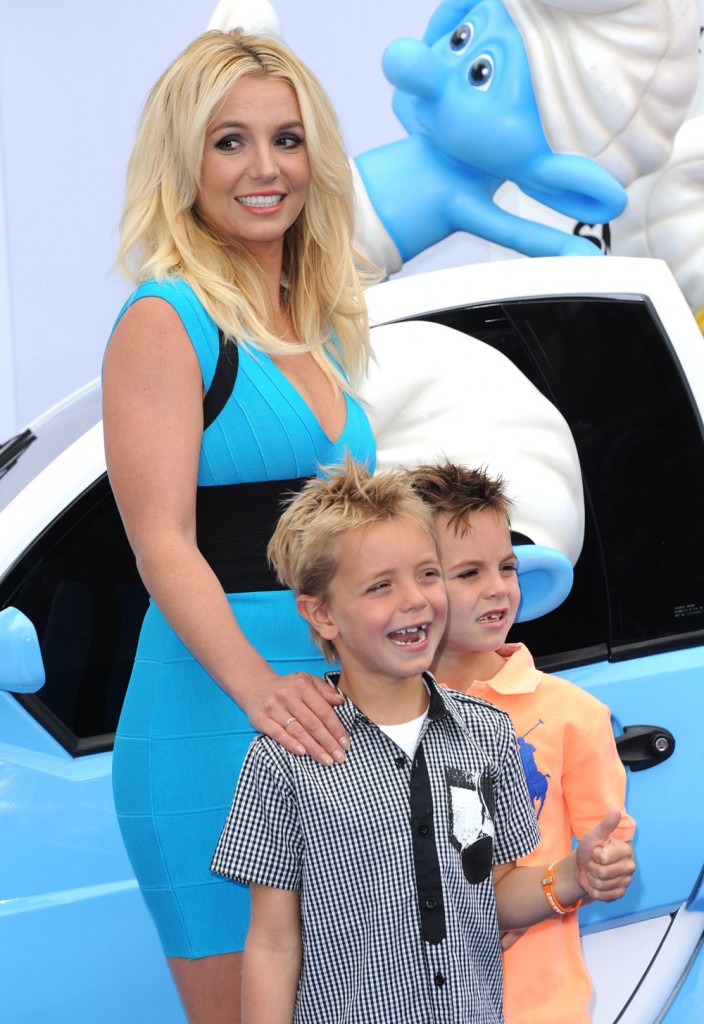 Bedhead already covered the photos of Katy Perry at the Smurfs 2 premiere in LA yesterday. These are just some notable others from that event, particularly Britney Spears and her boys Sean Preston, 7, and Jayden James, 6. Both boys have birthdays in September and they look so grown up to me here! I love how they're dressed like every other little boy their age. It looks like Sean Jayden (thanks for letting me know the blonde kid is Jayden) is even wearing Sketchers. Check out the faces he's making with his mom, he's such a ham!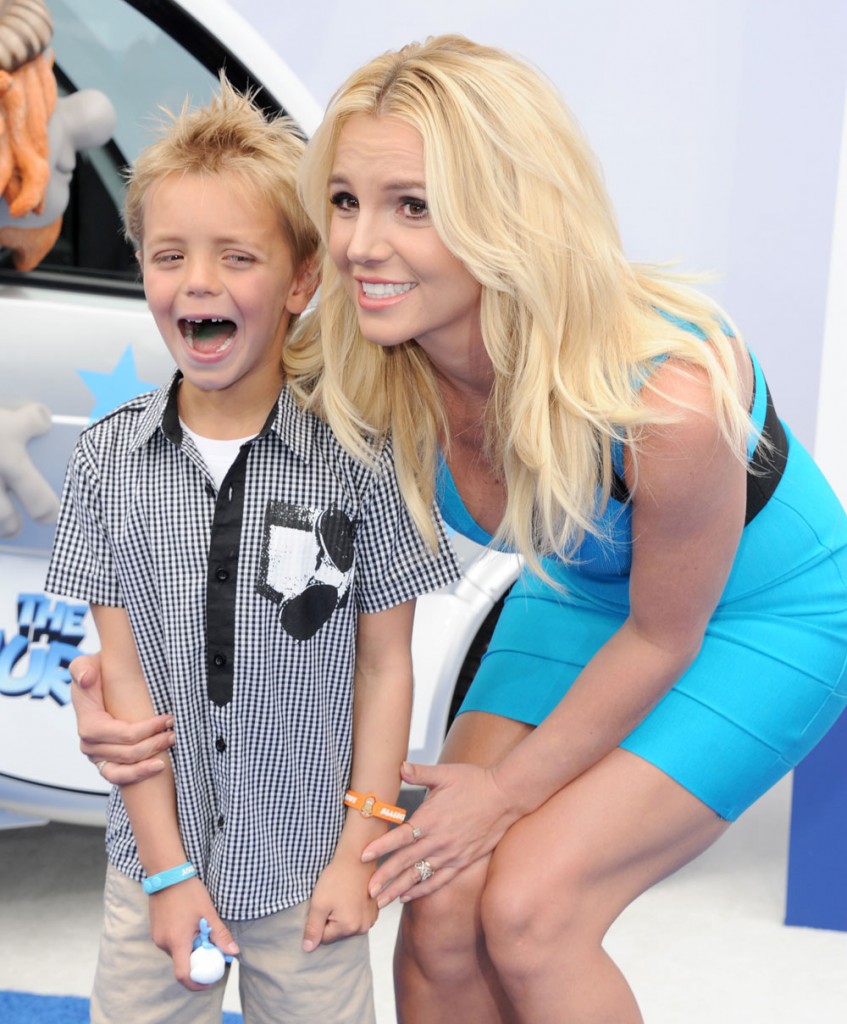 Britney also looks very happy and relaxed with her boys. I'm not fond of her Leger bandage dress, those look a little dated to me now and I dislike how short those dresses are, but Britney loves that look and she often wears Leger on the red carpet. She looks gorgeous. I love her hair and makeup especially. She's come a long way.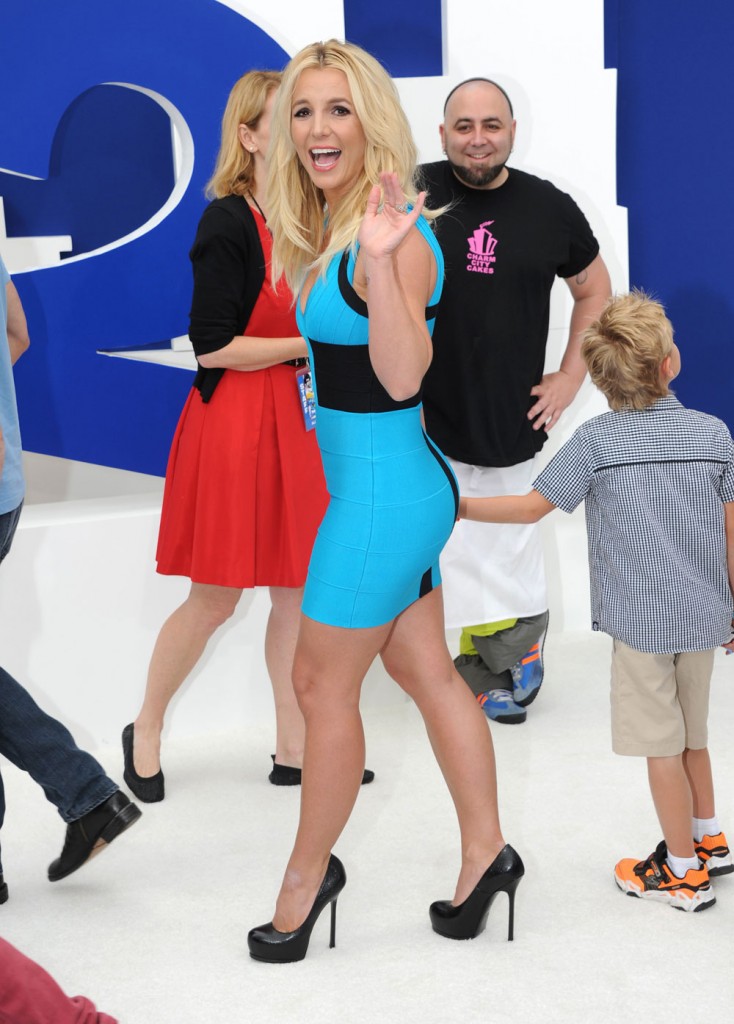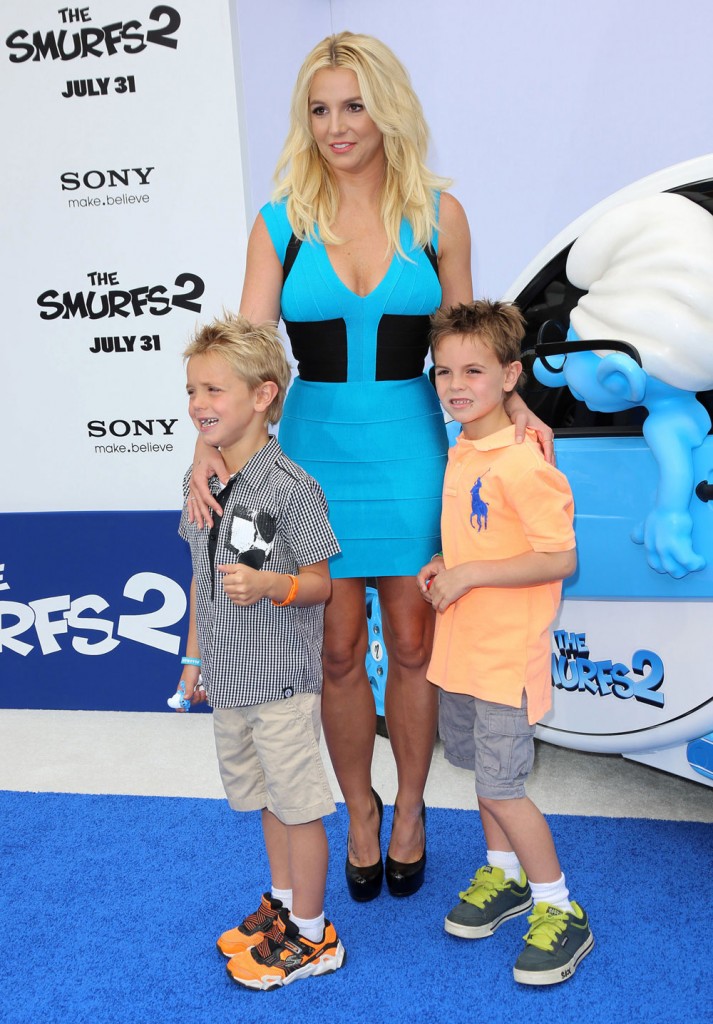 Britney has a new single for the movie, "Ooh La La!," which Katy Perry (Smurfette) "secretly" sang backup vocals for.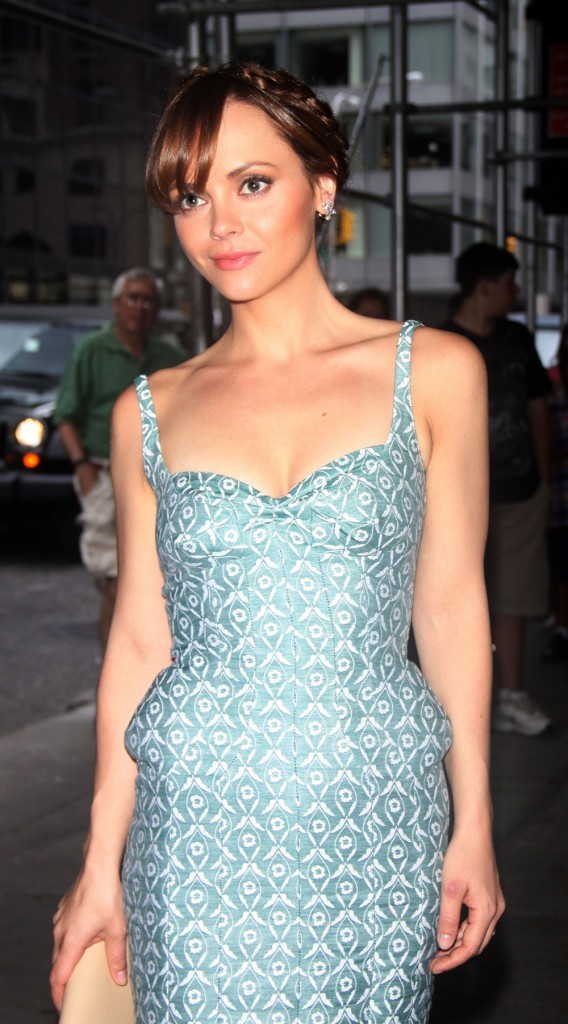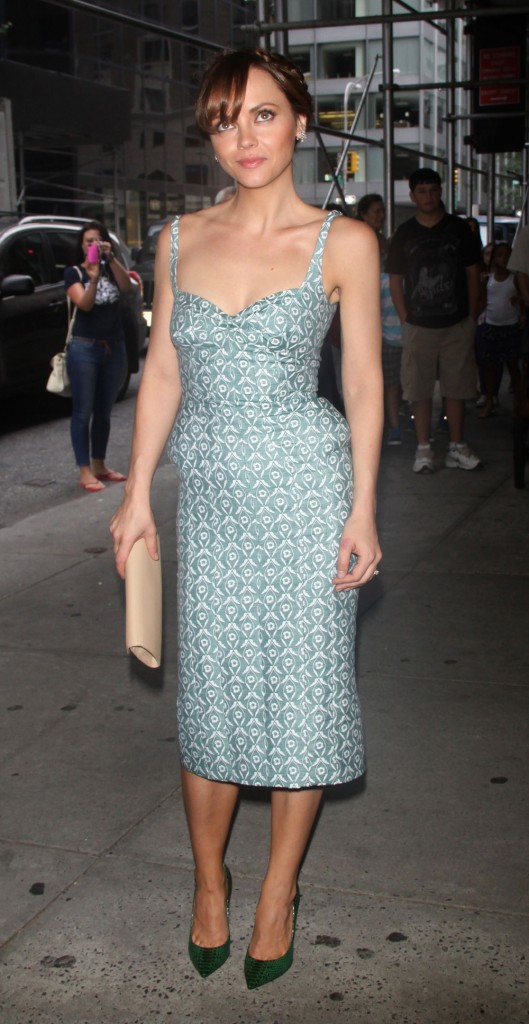 At the New York screening of the film we have Christina Ricci in an adorable light blue spaghetti strap dress with a kind of faux-peplum. What is going on at the waist there? It's like the dress flares out but there's no peplum in sight. Ricci told People Magazine that she's so excited to be engaged because she gets to call her boyfriend her "fiance." She said she's looking forward to calling him her husband eventually. Ricci voices an animated character called Vexy who is like a troublemaker smurf created by Gargamel to wreak havoc. I really hope my kid does not want to see this movie. Bedhead has no choice since she gets stuck with the kids' reviews at Pajiba.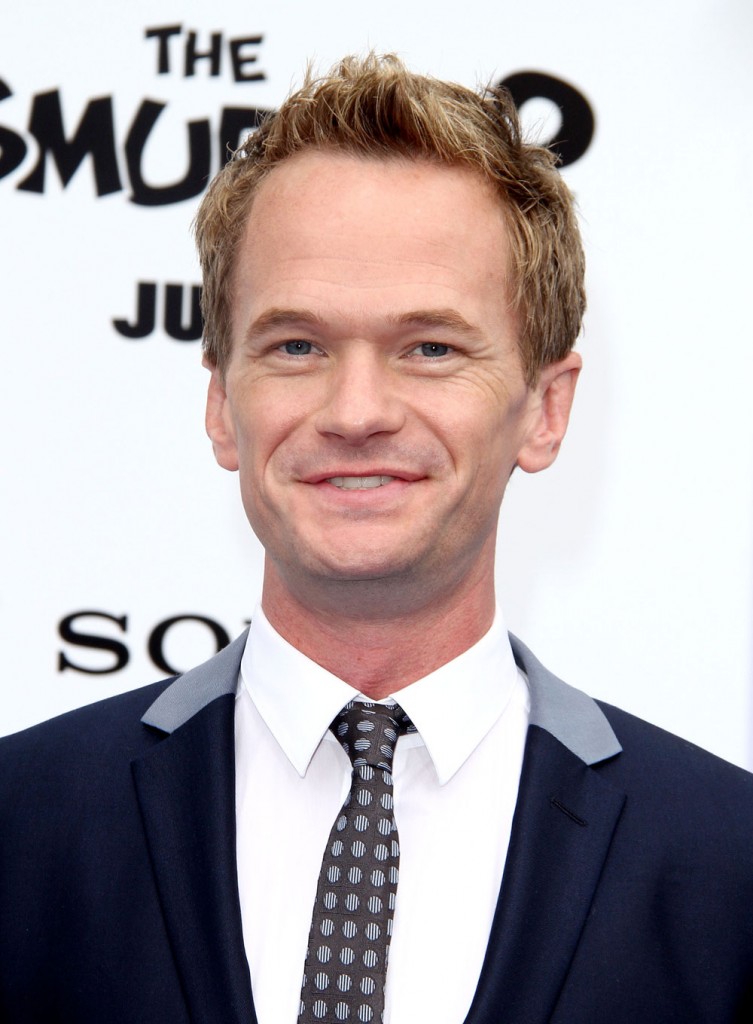 Neil Patrick Harris classing up the joint in his blue tailored suit. He plays a real person. In case you are at all interested, this movie has a mix of actual people and animated smurf characters. Here's a link to the trailer.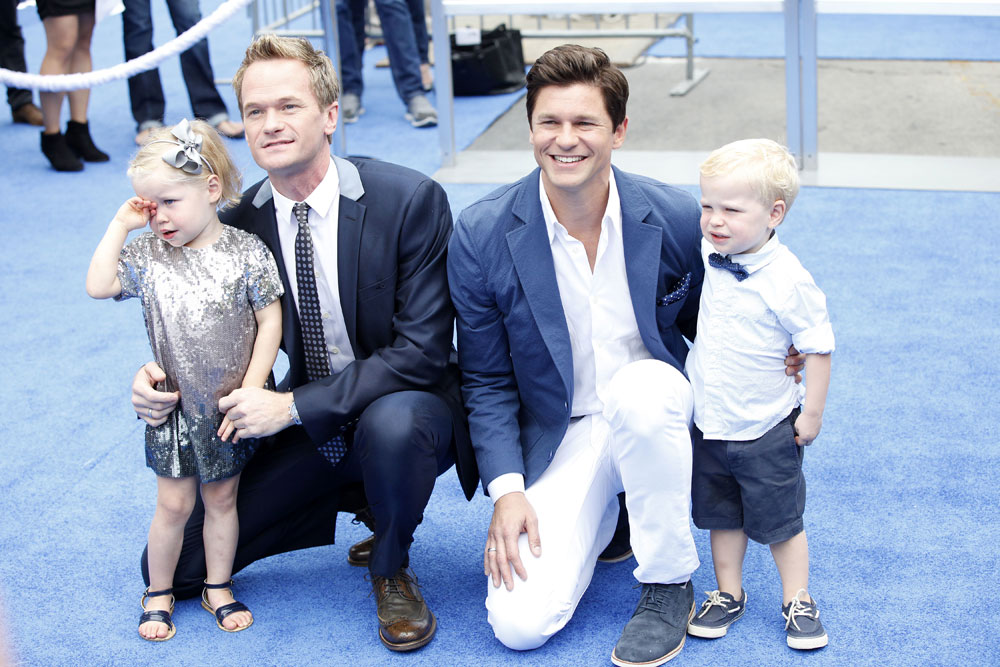 Neil brought his partner, David Burtka, and their nearly two year-old twins Harper and Gideon, cute!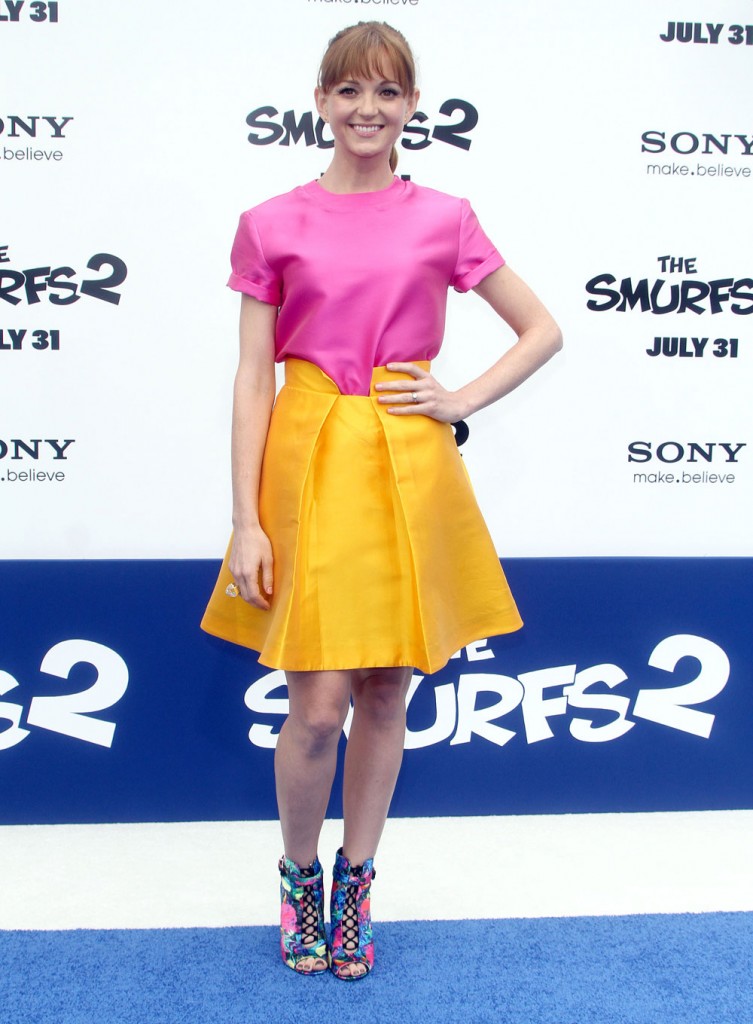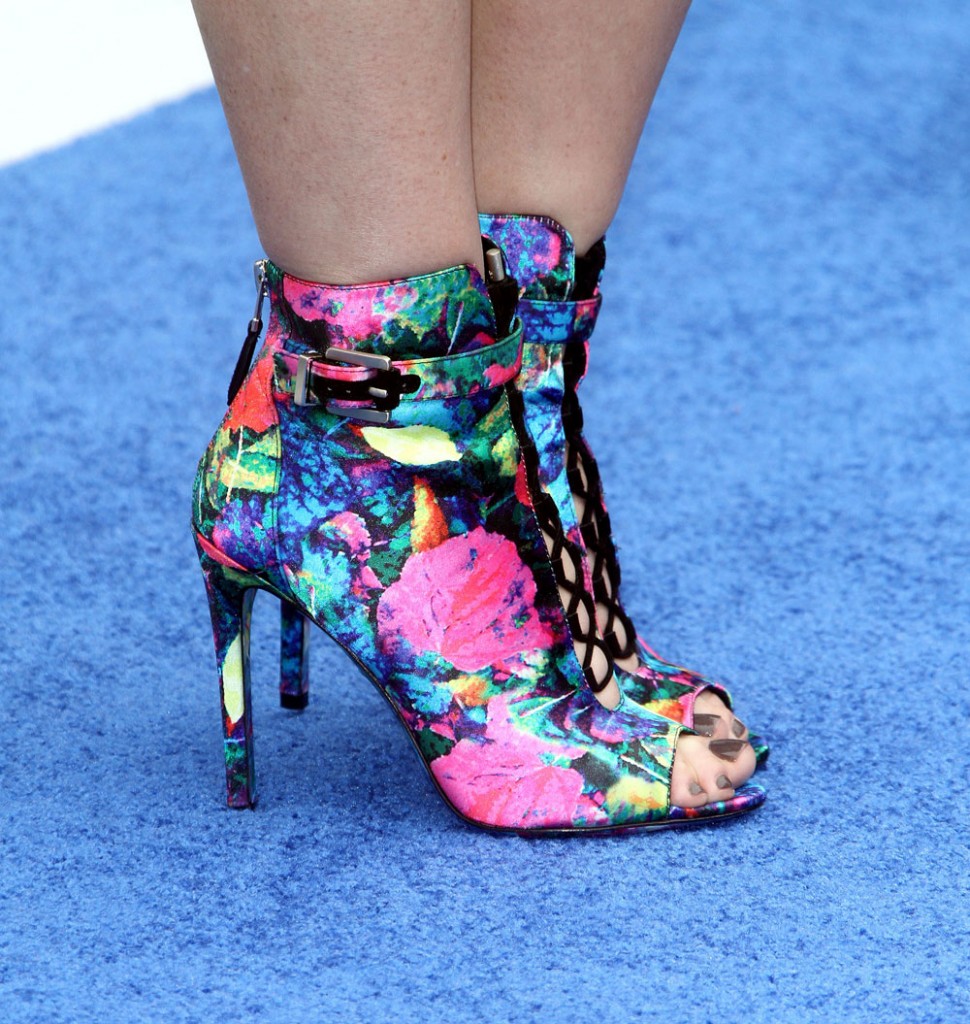 Neil's onscreen wife, Jayma Mays, (yes I saw the first Smurfs movie) didn't get the memo about wearing blue and opted for a bright orange and pink Paper London dress paired with goofy Brian Atwood shoes. It's a bold look, that's for sure.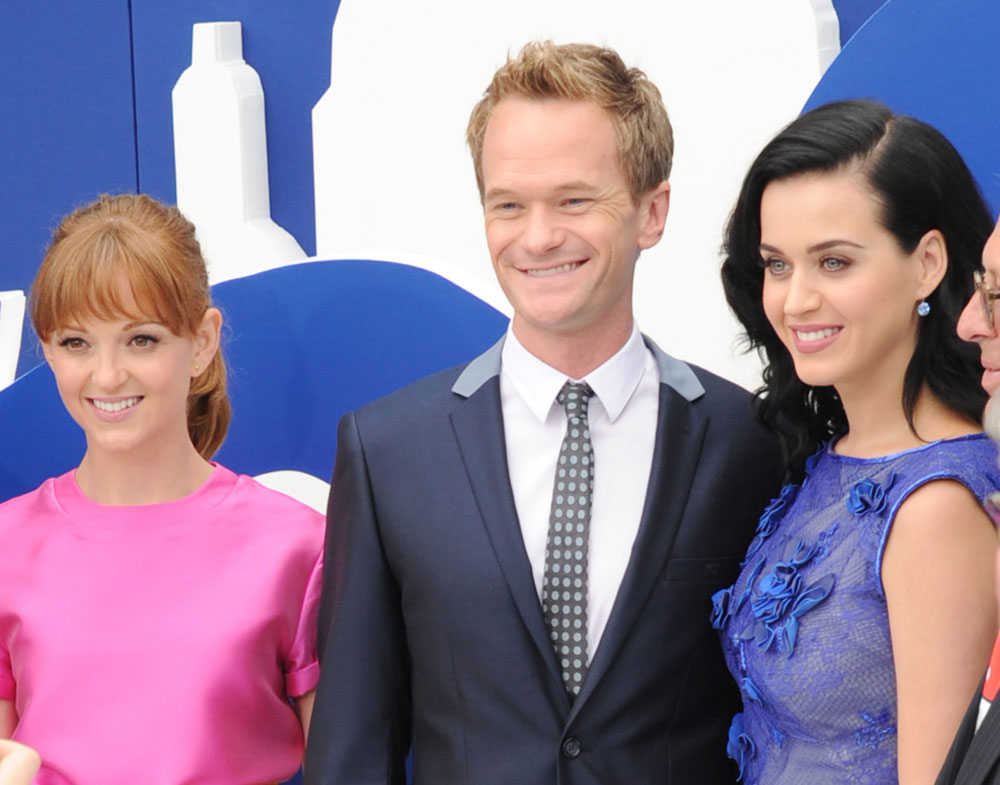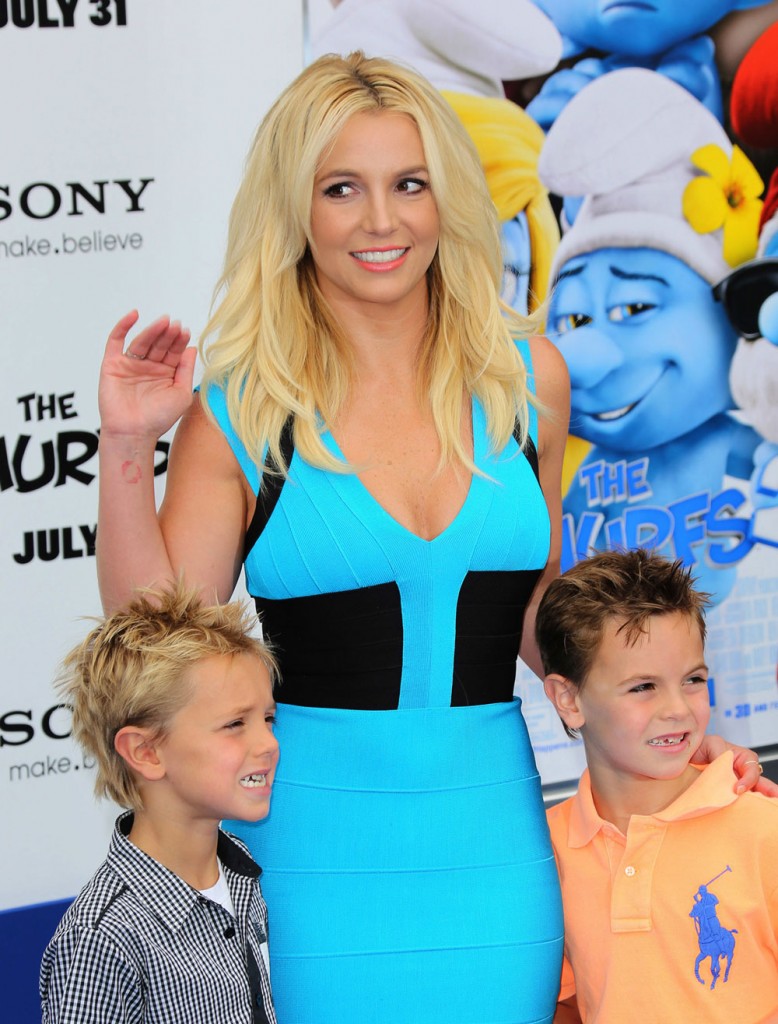 Photo credit: WENN.com and FameFlynet