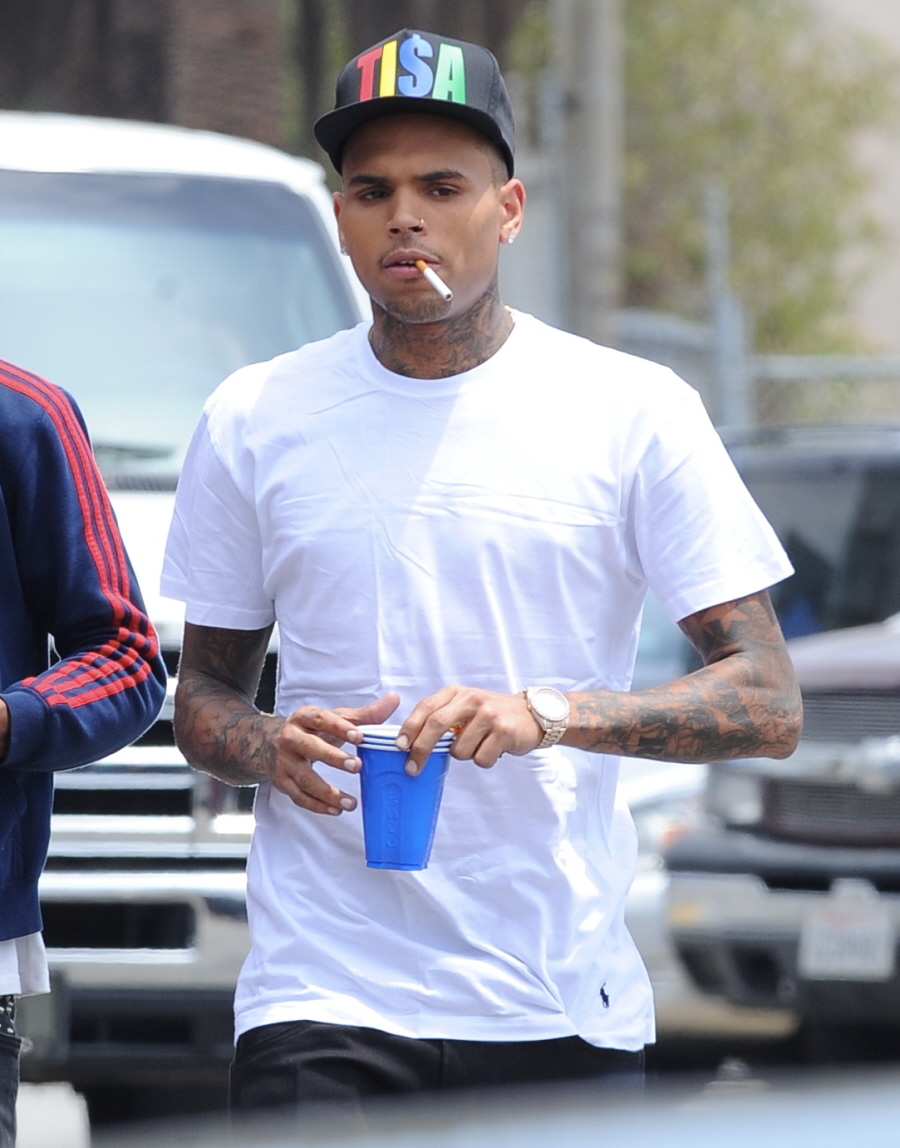 This is SO SAD, y'all. Poor little baby Chris Brown thinks that "mainstream America" isn't interested in his music. Sucky baby Breezy got on Twitter yesterday and whined about how his new album, X, will likely be his last. Because of America. Because no one will let go of a "mistake" he made when he was 18 years old. Because he doesn't want to be famous for nearly killing his girlfriend. He wants to be famous for his music. Poor, poor sucky baby.
[From Chris Brown's Twitter]
In case you can't see that, he writes: "Don't worry mainstream America.After this X album, it'll probably be my last album. Being famous is amazing when it's for ur music and talent. I'm tired of being famous for a mistake I made when i was 18. I'm cool & over it!" Don't worry, Mainstream America. Chris Brown is cool and he's totally over how you won't let it go that he should be in jail right now. He's over it. He's over the fact that you can't recognize that he needed to be forgiven immediately following his attempted murder of his then-girlfriend. He doesn't want to be famous for being the dude who beat the hell out of Rihanna for peeping his phone. GAWD, AMERICA. WHY CAN'T YOU LET BREEZY BE GREAT?!
So, obviously, I think we can safely say that this was probably just a temporary hissy fit from the violent, tantrumy baby known as Chris Brown. He won't quit the music industry. Not when there are so many people bending over backwards to give him a chance. Not when he has insane fans who tweet terrible, terrible things about his violent assault on Rihanna. Not when he's rewarded with Grammys and other awards. Not when he's still selling albums, although his numbers tanked on his last album… so maybe that's the REAL reason why Chris is "quitting".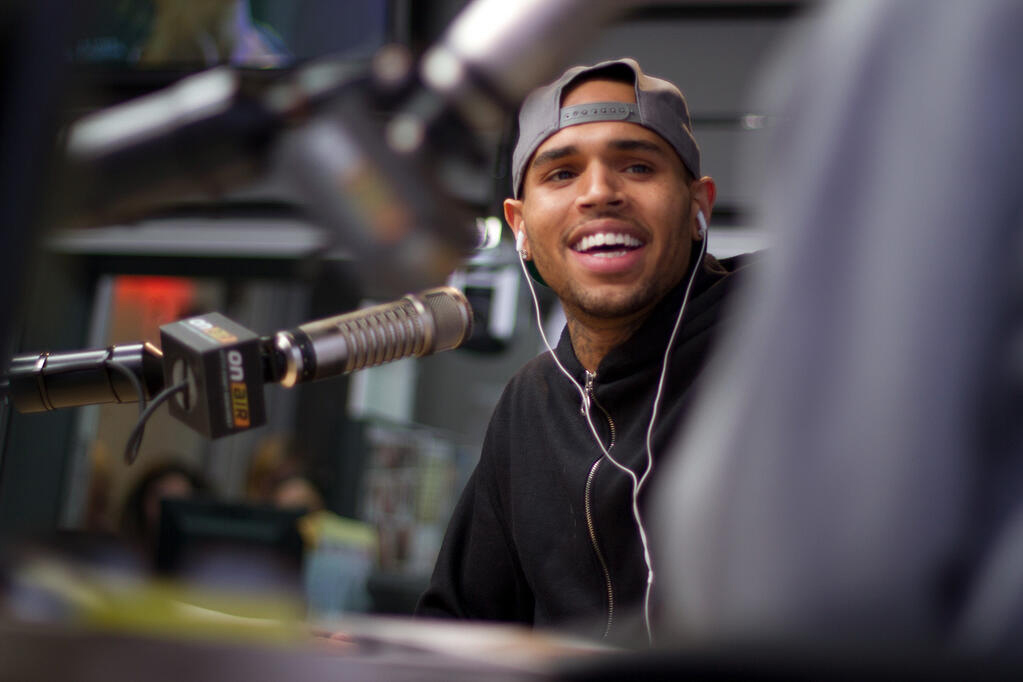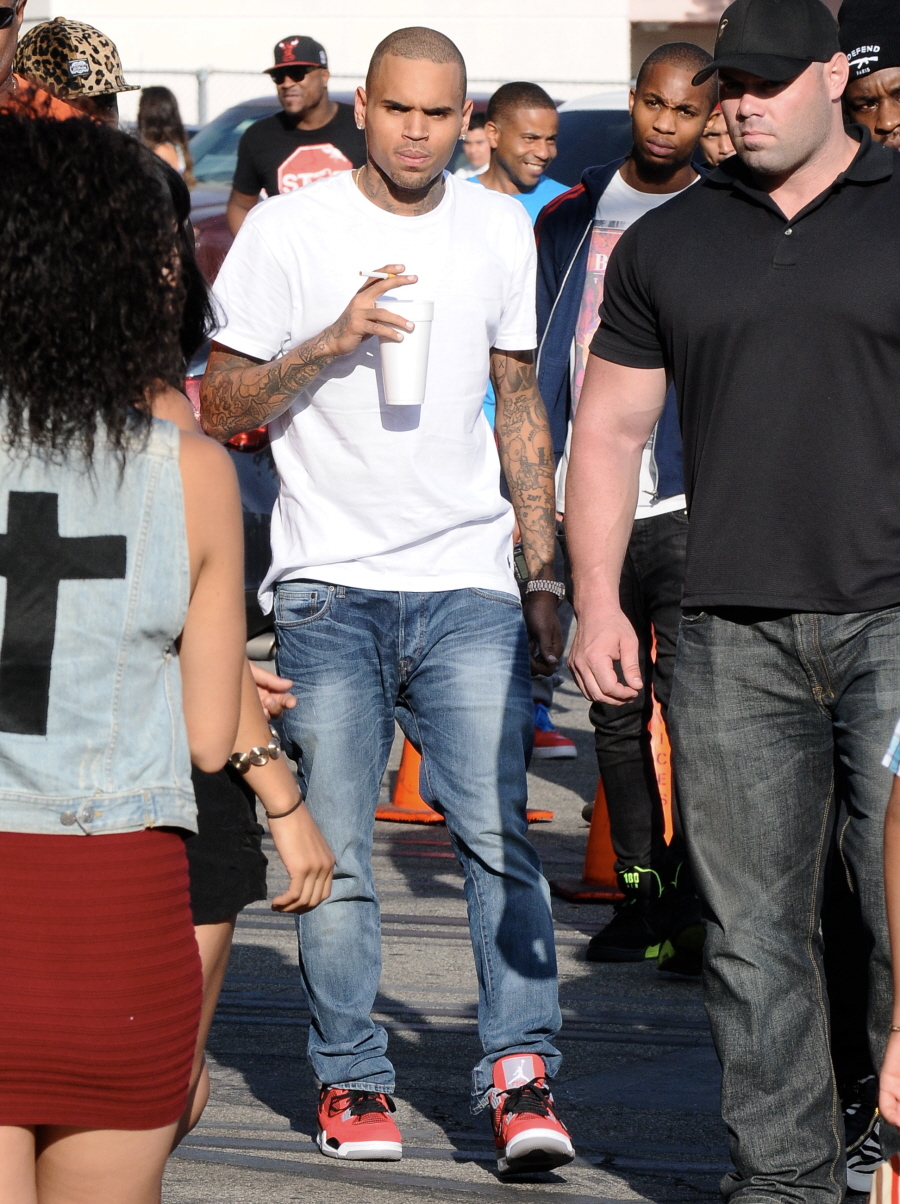 Photos courtesy of Breezy's Twitter, WENN, Fame/Flynet.