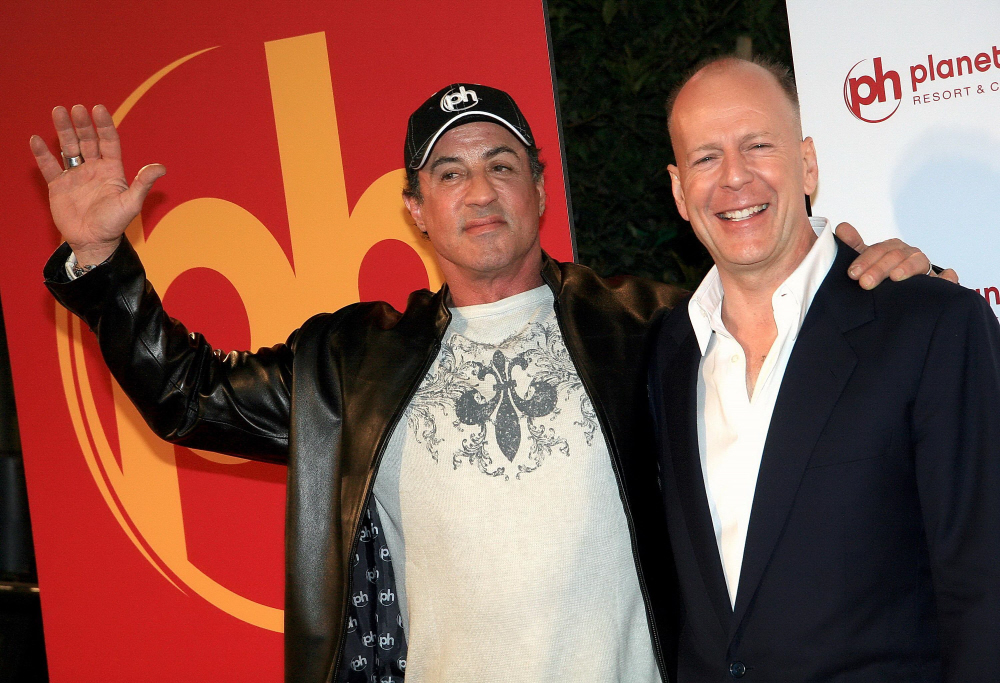 I really don't spend any time thinking about Sylvester Stallone. I don't dislike him, I just don't see his movies and I don't understand why he's still relevant in any way. To be fair to Sly, I've heard and read tons of stories about how nice he is, and I guess there are some people who still want to work with him. One of his late-in-life franchises is The Expendables, which already had one sequel and now they're making a third film too. Because… I guess there's a market for it…? The first two Expendables movies starred Sly, Jason Statham, Jet Li, Dolph Lundgren, and Bruce Willis, of course. He did an uncredited part in the first film, then came on board for the second. He was supposed to do the third one, but it looks like he wanted a fat paycheck for his time. So they replaced Bruce with Harrison Ford. And Sly had something to say about it:
It turns out, not everyone is upset about the recent departure of Bruce Willis from Expendables 3. As news broke that Harrison Ford would be replacing Willis in the upcoming film, Sylvester Stallone took to Twitter to express his excitement about the big change — for a very specific reason.

"WILLIS OUT… HARRISON FORD IN !!!! GREAT NEWS !!!!! Been waiting years for this!!!!" the Rocky actor wrote.

Though the two actors have starred together in the first two films, Stallone's relationship with Willis, 58, seems to have gone south. "GREEDY AND LAZY …… A SURE FORMULA FOR CAREER FAILURE," Stallone added. A rep confirmed to HuffPost Entertainment that the tweet was indeed in reference to Willis, but had no further comment.

Willis appeared in the first two Expendables films alongside Stallone, 67, and other stars including Arnold Schwarzenegger, Jason Statham, Terry Crews, Jet Li and Mickey Rourke. The latest film will feature new faces like Mel Gibson, Kellan Lutz, Jackie Chan, Wesley Snipes and Milla Jovovich.

Production for Expendables 3 is set to begin this month.
Everybody's hatin' on Bruce these days! He acted like a douche while he was promoting Red 2 as well, and it seems like everybody has a story about Douche Bruce. So… I guess the guy is a d—k? I guess he just goes around asking for insane paychecks for sequels that nobody asked for? Ugh. Hollywood.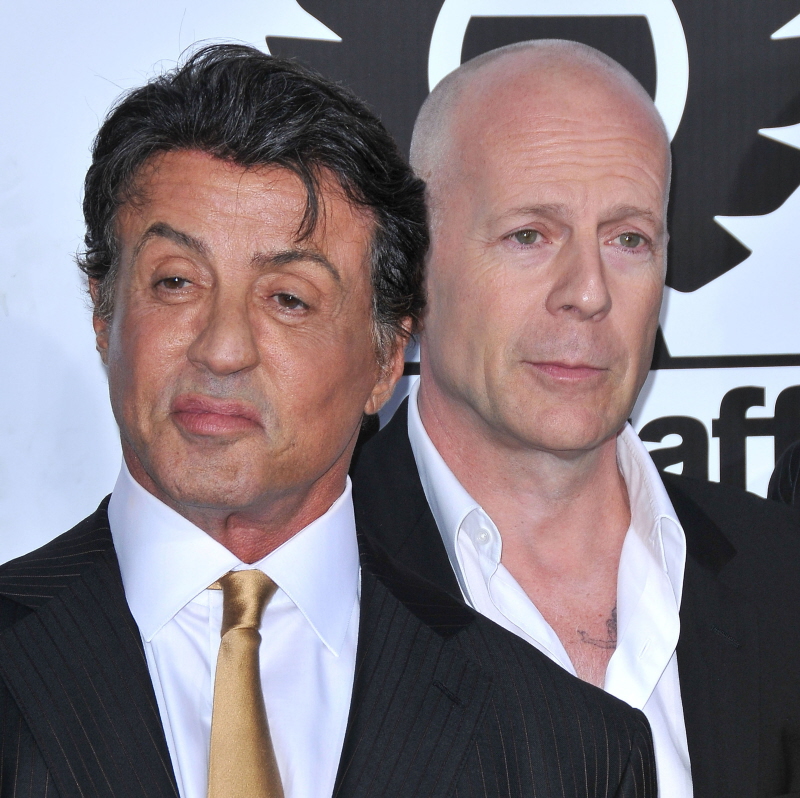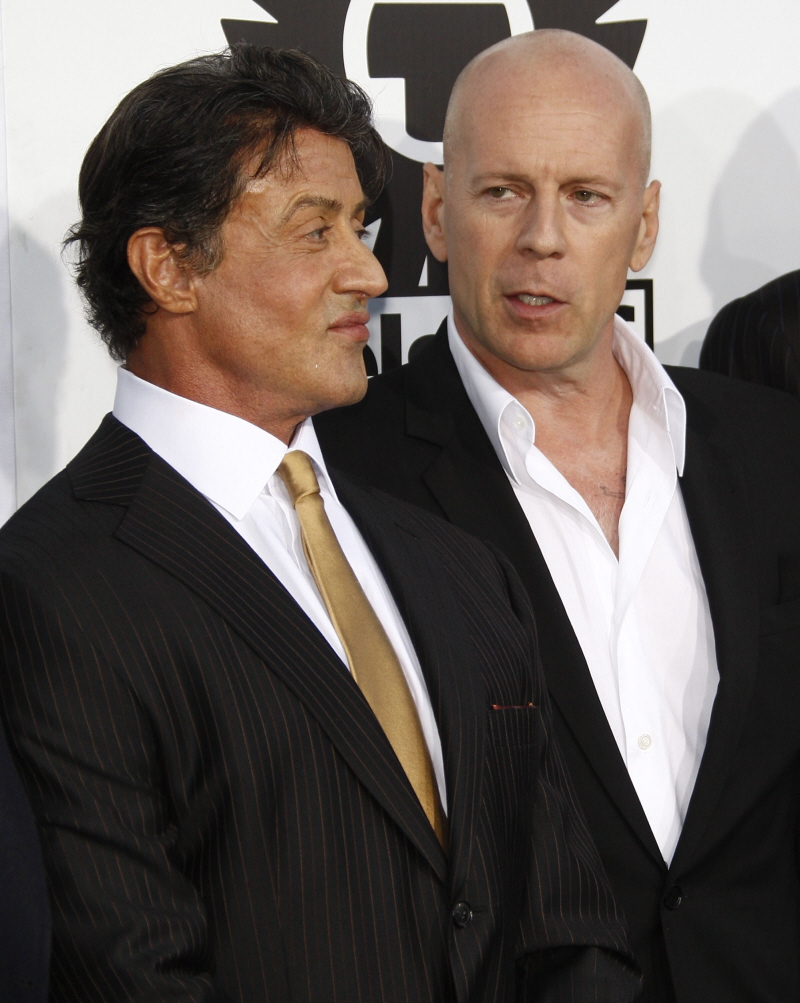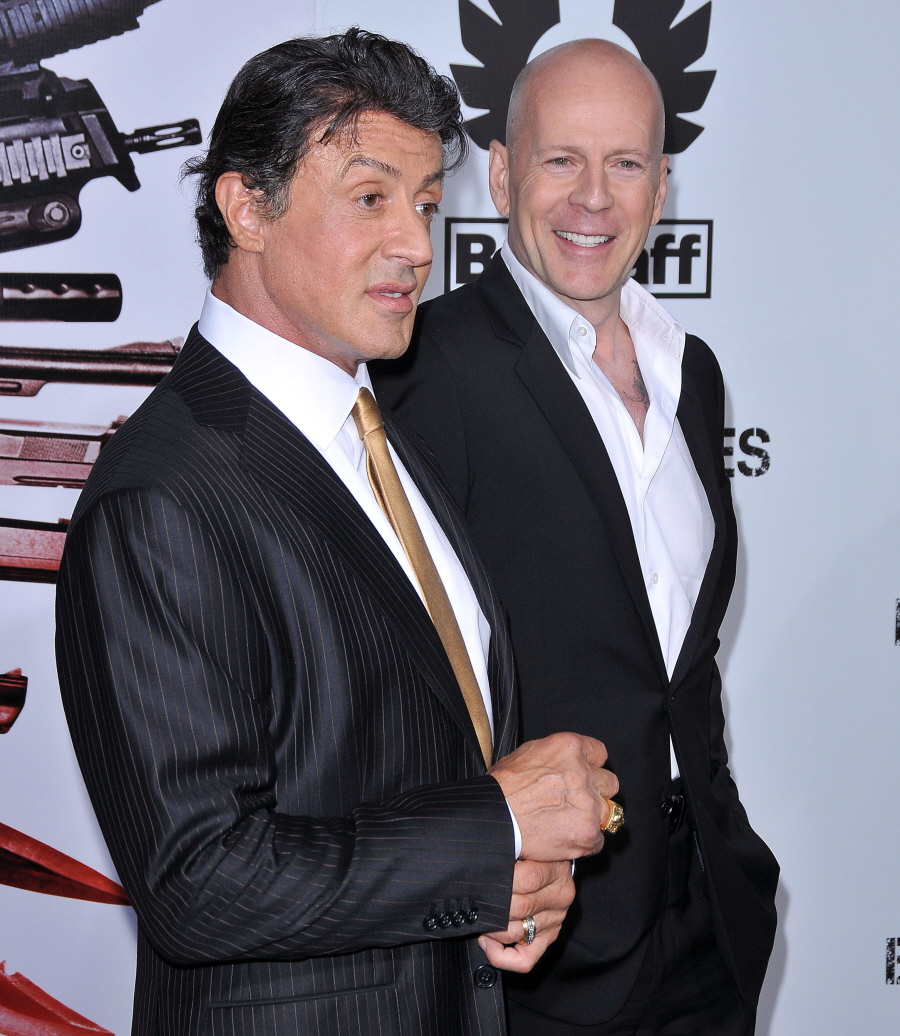 Photos courtesy of WENN.