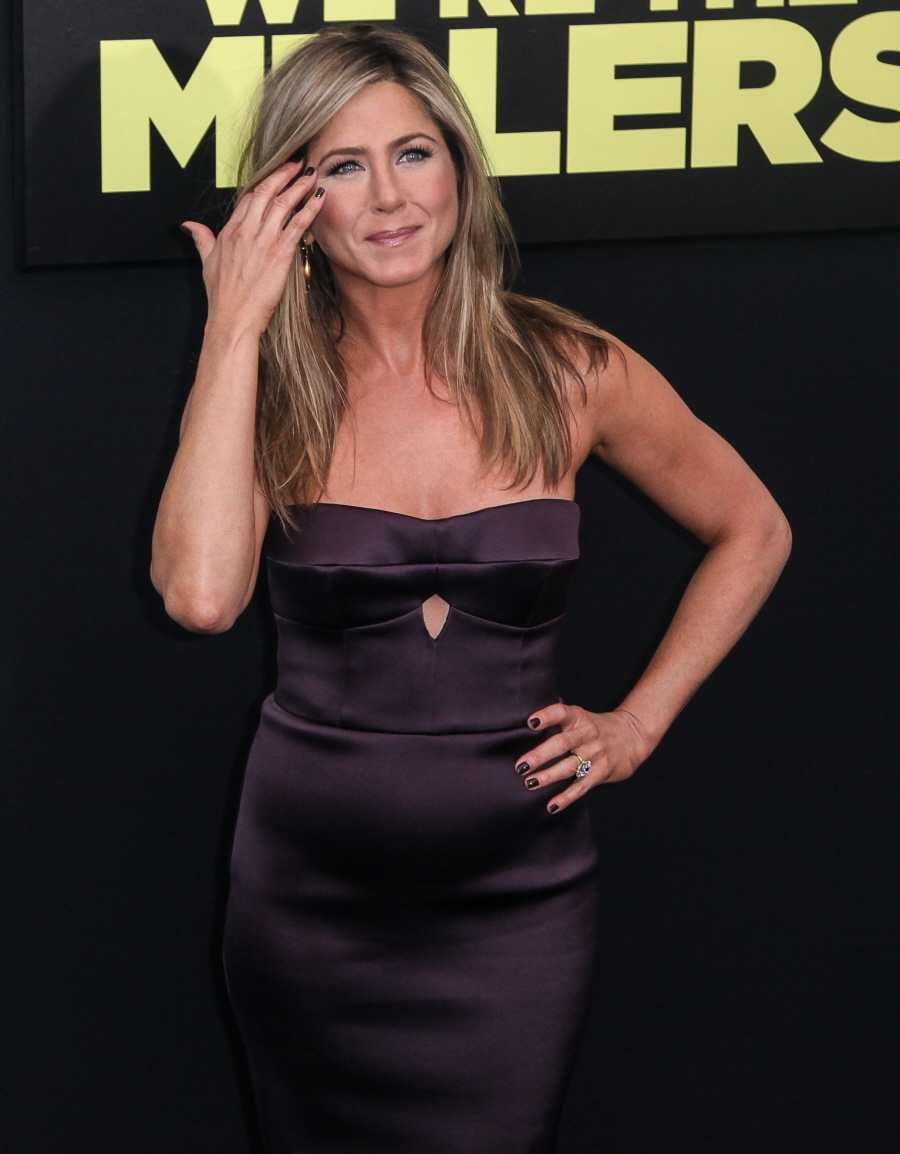 Yesterday, Jennifer Aniston did a 4-minute long interview on Good Morning America. It was 4 minutes of DRAMA! Except not really. I made Bedhead and CB watch it because Aniston actually referenced our (incorrect) story about Aniston's possible wedding in Virginia. We just got a bad tip on that one. But after I sent the video to CB, she reminded me of her theory that Aniston is on some kind of medication and that's why her speech patterns seem kind of loopy at times. See? That's why CB is nicer than me. She watches an Aniston interview and she thinks Aniston is being "medicated" and I watch the interview and think "Lord, is she hammered and/or stoned in the middle of the morning?"
Jennifer says she wants to travel the world, which is what she always says in interviews, forever and ever. She's also asked what her biggest interview peeve is, and she says: "Something about family and trying to relate it to the movie with, 'Oh, if I was to have a child how many kids do I want?' And 'do I want a boy or a girl?' I didn't realize you could place orders, I honestly didn't realize it was like a drive-through, that you could talk to a little electronic voice." Um. You get asked about babies in every interview because you've made promises to your fanbase over and over to have babies.
When asked about family and her family specifically, Jennifer says: "Well, what family means to me is the family I've chosen … and my friends and my partner are truly my family… I surround myself with my amazing work, my amazing friends, my amazing partner, my beautiful dogs … and I tune that noise out. I mean, I think it's very sweet that people want everything for me." She realizes that much of the "noise" is her self-perpetuating talking points, right?
When I was looking around to see if Aniston had said or done anything of note this week, I came across this fascinating review/career takedown of We're the Millers and Jennifer's career. You can read the whole piece here – there is quite a lot of shade and quite a lot of truth in that piece, at least as far I'm concerned. The Daily Beast's hypothesis is basically that Jennifer made another terrible comedy and her attempt at being "raunchy" and edgy is cringe-inducing. Some highlights include "She's a movie star with no star power" and "The film is not good. And neither, really, is Aniston." And "She's failed as the next rom-com queen. She's flailing in her attempt at becoming a lascivious leading lady." The whole piece is like that, efficiently pulling apart the theory that Jennifer is now or has ever been a lead actress in successful films. They do give her some credit for being a "brilliant character actress" though. Which might be the greatest insult of all!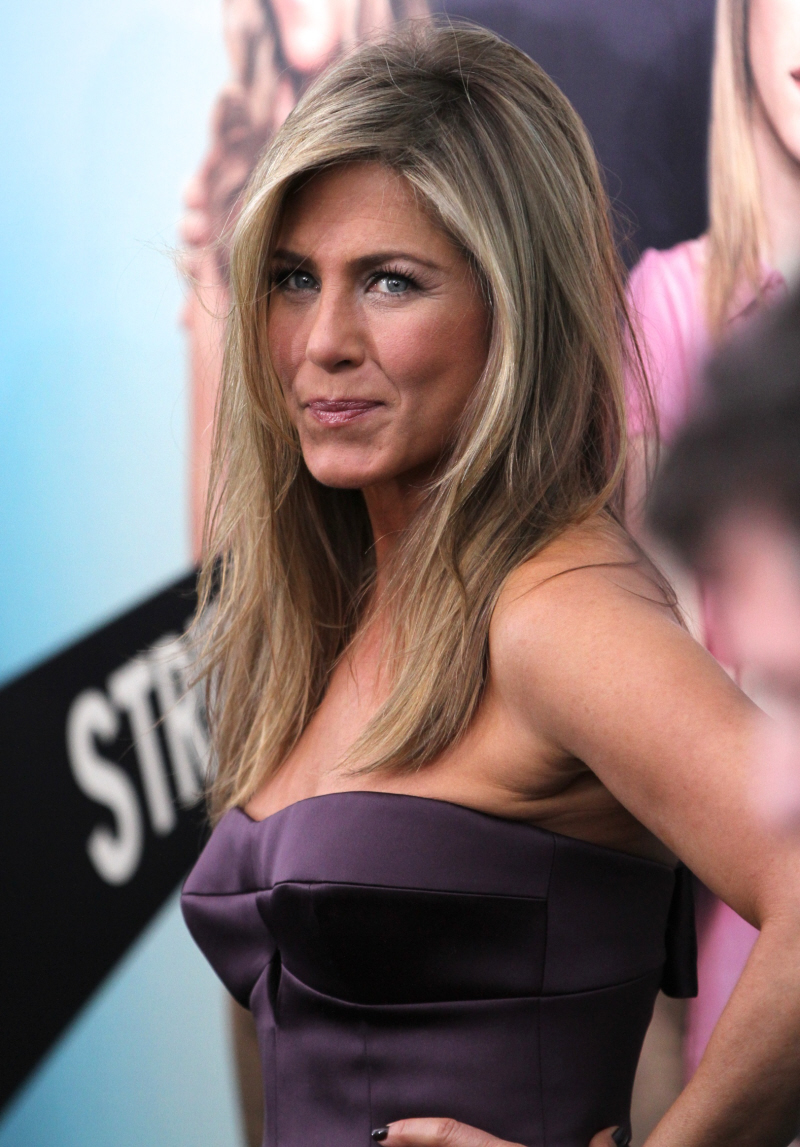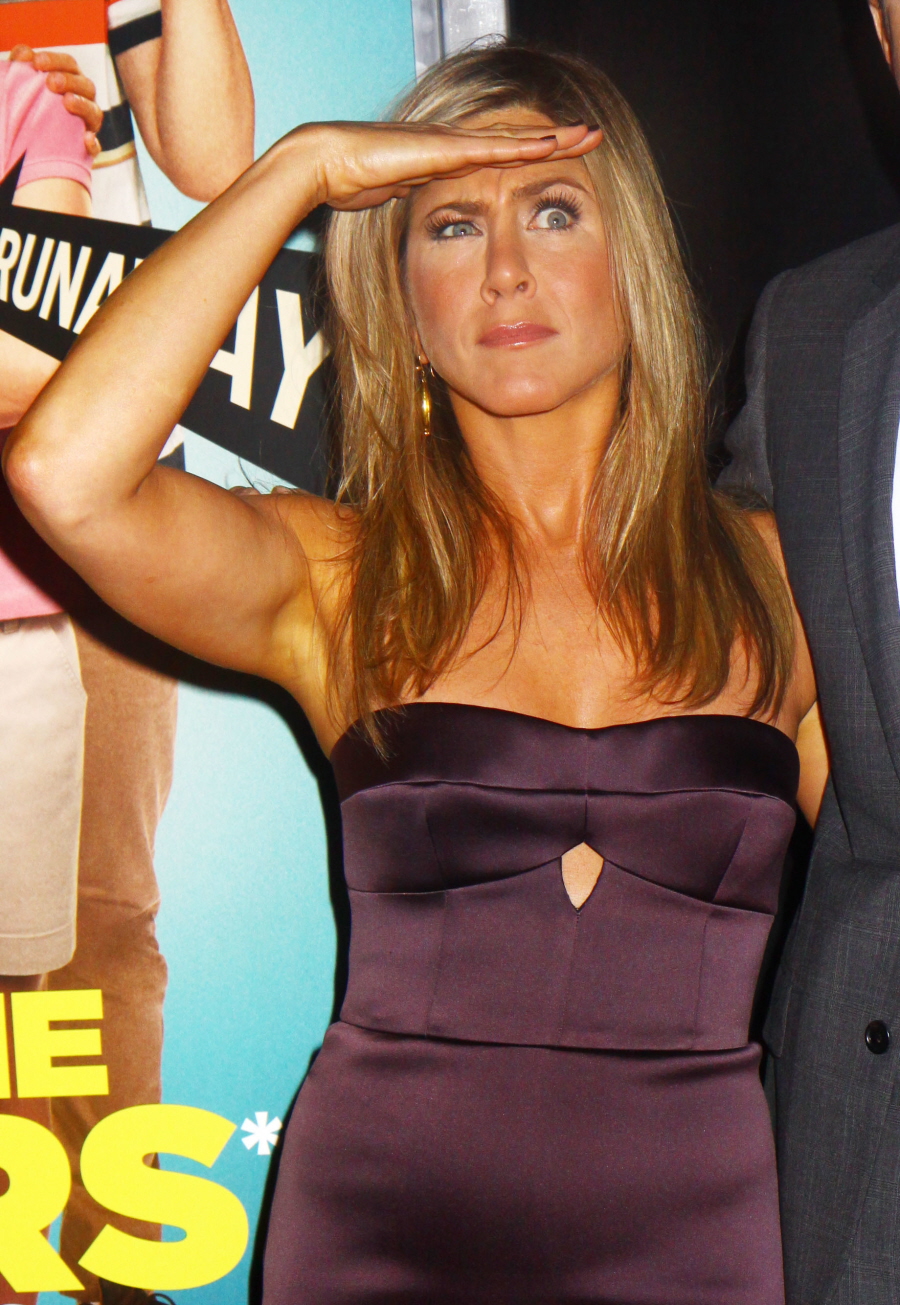 Photos courtesy of WENN.