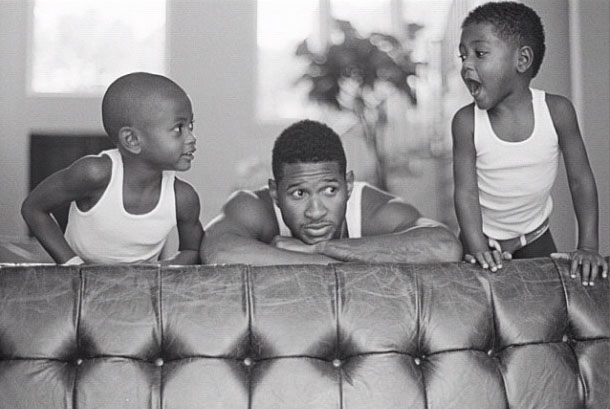 Yesterday we heard about a scary accident that Usher's five year-old son, Usher V, suffered while under the care of his great aunt. Little Usher was in the pool, supervised, when his hand got stuck in the drain. His great aunt jumped in but couldn't free him, and called for help. Two contractors at the home responded quickly to get Usher V out of the pool and administer CPR until paramedics could arrive to take him to hospital.
The good news is that Usher V has recovered and that he's doing well. Usher issued a statement on his son's condition and thanked the men who were instrumental in saving his life:
Usher says his son, Usher Raymond V, who was admitted to the ICU at an Atlanta hospital following a pool incident, is doing well.

"I am blessed and fortunate to say that my son Usher V is doing well and is recovering," Usher said in a statement released by his spokesperson on Wednesday evening.

The singer went on to thank fans for their support in the last two days.

"I am overwhelmed by the outpouring of prayers, love and support for my family's well-being. I would like to thank my Aunt Rena as well as the doctors and nurses who are working with us around the clock," his statement continued. "I would especially like to thank the two men who saved my son's life, Eugene Stachurski and Ben Crews. They are true heroes and I am deeply grateful to them."

As previously reported by the Associated Press, Usher Raymond V, just 5-years-old, became stuck in the drain of a pool at a home in downtown Atlanta on Tuesday.

A contractor working at the home, gave the boy CPR and he was later taken by paramedics to Children's Healthcare of Atlanta Scottish Rite.
Usher V's mom Tameka Foster has also tweeted that he's doing better:
Cabin fever.. But I'm so happy to say that my son is doing much better. Talking & asking for food. Thank you for ur well wishes & prayers.

— Tameka J Raymond (@TamekaRaymond) August 7, 2013
That's good news. There's of course a pending custody case now that Tameka has used this accident to request an emergency custody hearing. The hearing was granted and is scheduled for this Friday at 2:00 pm in Georgia. Tameka lost primary custody of her two boys with Usher last year. During the hearing he alleged that Tameka attacked and spit on his girlfriend during a custody handoff. Some people sided with Usher, although others thought that he was using high-powered lawyers with a close connection to the judge in the case to wrestle custody away from the boys' mother.
Tameka's son, Kile Glover, died at the age of 11 just one year ago in a jet ski accident. Given TMZ's reports at the time, I gather that both Tameka and Usher were away during Kile's accident. (I don't know whether Kile was in the care of Usher's family. If you have a source for that please link it.) So Tameka must feel so much guilt over Kile's death and that must have all come rushing back after this latest scare. I can't blame Tameka for requesting an emergency custody hearing. I do believe the reports that she's combative, but Usher worked to gain full custody at a time when she was still grieving her son's death. I seemed a little vindictive of him. Still, I don't know how she is as a mother and she does seem to go on the attack. Whatever happens, the important thing is that the boys are well looked after.
Usher and Tameka in 2007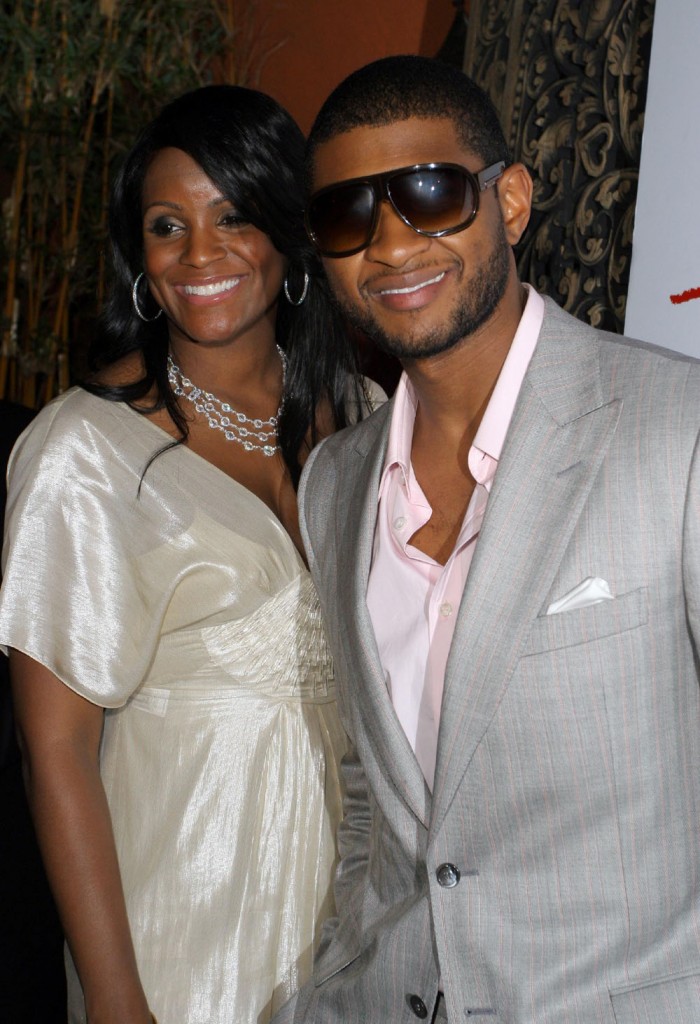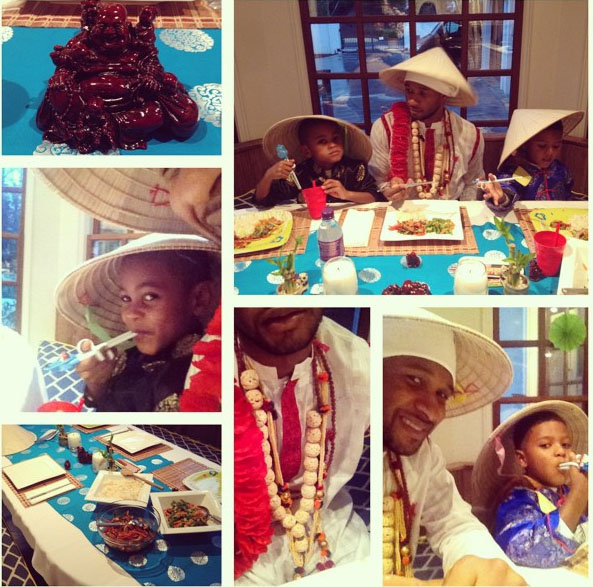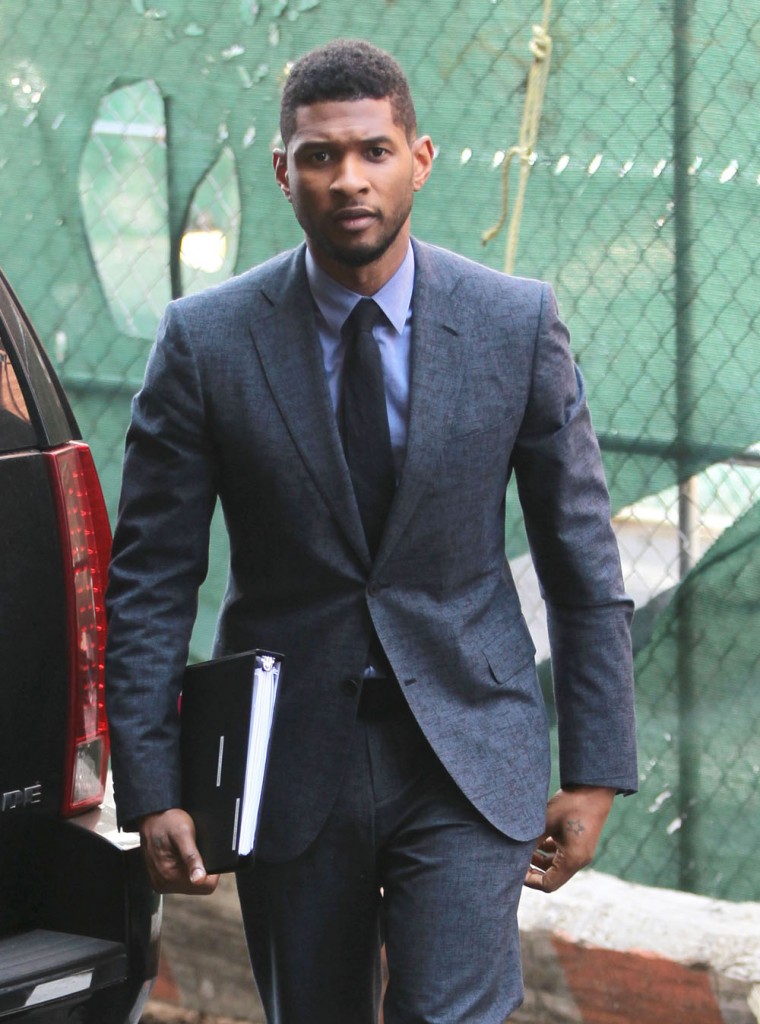 Photo credit: WENN.com and FameFlynet