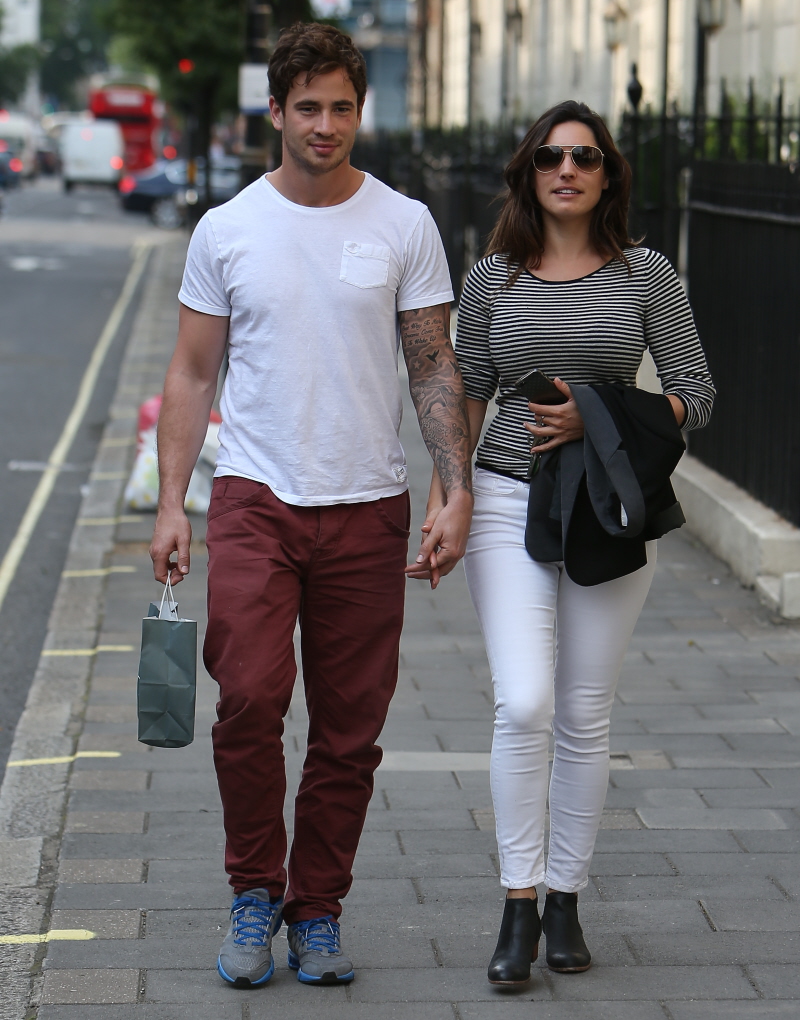 Sometimes I get jealous of the Brits because they have better pejoratives than Americans. "Slag" is a word that gets thrown around a lot on Britain, but no so much in America. I guess the American equivalent is "slut" or something. But "slag" just feels nastier, dirtier, more insulting. I was reminded of this when I was reading some of the coverage of Kelly Brook's latest scandal. Kelly is a "glamour model" in the UK, and she has somewhat of a fanbase internationally too, mostly because she's got that girl-next-store prettiness plus an absolutely fantastic, curvy body with perhaps the best natural rack in the world. Kelly started up with a guy named Danny Cipriani last year – Danny had previously dated Katie Price, so that should tell you something about Danny. But the current scandal is that Kelly caught Danny sexting SIX other women. And some of them were "motherly slags". Oh… this is going to get good.
Furious Kelly Brook raged at boyfriend Danny Cipriani after discovering he had cheated with SIX women, it was claimed. Actress Kelly, 33, "hit the roof" after discovering the saucy messages and naked pictures on the 25-year-old's phone.

She then set about ringing at least six of the women whose details she found on his phone and even sent the girls naked pictures of Danny's "other women", it was said. Actress Kelly, 33, reportedly bellowed at one: "You are just one of many."

According to The Sun sent Stacey a picture of a girl called "Jenna" naked on a bed. With it was the message: "Your (sic) in good company." When Stacey asked who the girl was, Kelly texted: "Someone Danny is f******. One of many".

Stacey Simcox, one of those whose details were said to have been found on Cipriani's phone, claimed she had been rung up by Kelly. Stacey, 25, of Birmingham, claims Kelly asked her if she was "another one he's been f******", it was reported.

Stacey, who said she had never met Cipriani, it was reported, claimed Kelly said some of the girls "were all slags and some were motherly". She claimed Kelly told her she was in the motherly bracket.

Kelly was ranting and raging, it was reported, and Stacey claimed: "You could tell she was really upset."

Kelly had texted Stacey posing as Cipriani and asking to meet up, it was claimed. Stacey said Kelly sent her a steamy picture of a woman lying naked on a bed, said to have come from Cipriani's phone. But Stacey replied asking who the girl was, and the actress texted back, "Someone Danny is f******. One of many," it was alleged.

Model Kelly, 33, had rekindled her relationship with Cipriani this year.

In May, Kelly was involved in a war of words on Twitter with nemesis Katie Price – who briefly dated Danny in October 2011 – with the mother-of-three claiming Danny will "never be faithful".

Yesterday Cipriani's spokesman declined to comment.
In case you couldn't get the hang of the Brit-speak, the gist of it is that Kelly found all of these photos of naked women on Danny's phone, so she decided to call all of them and send each woman photos of all of the other women on his phone. Kelly also told off the women, insulting them and calling them "slags" and "motherly" (which I assume is some kind of major burn in Britain).
Now, Kelly is all of 33 years old. She really should know better, I would think. I'm giving her a slight pass because I think she was caught up in the moment, perhaps she had just discovered the wealth of slag-tastic photos on Danny's phone. But still… this is juvenile. At least it seems like Kelly did make a clean break – the UK tabloids report that Kelly kicked Danny out of her house last weekend, and Danny has been begging Kelly for forgiveness. Pretty much any random dude off the street would treat Kelly better than Danny, so I hope she just cuts her losses and finds another (better) boyfriend.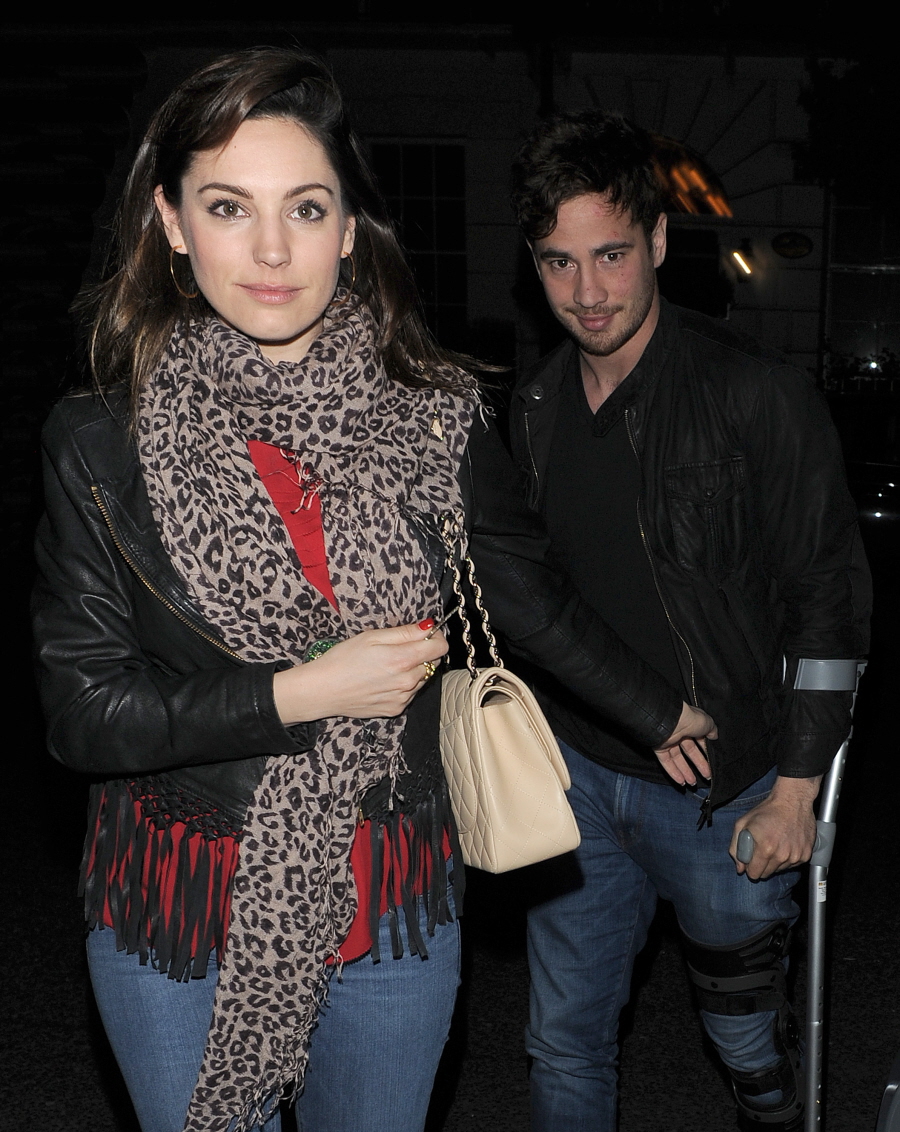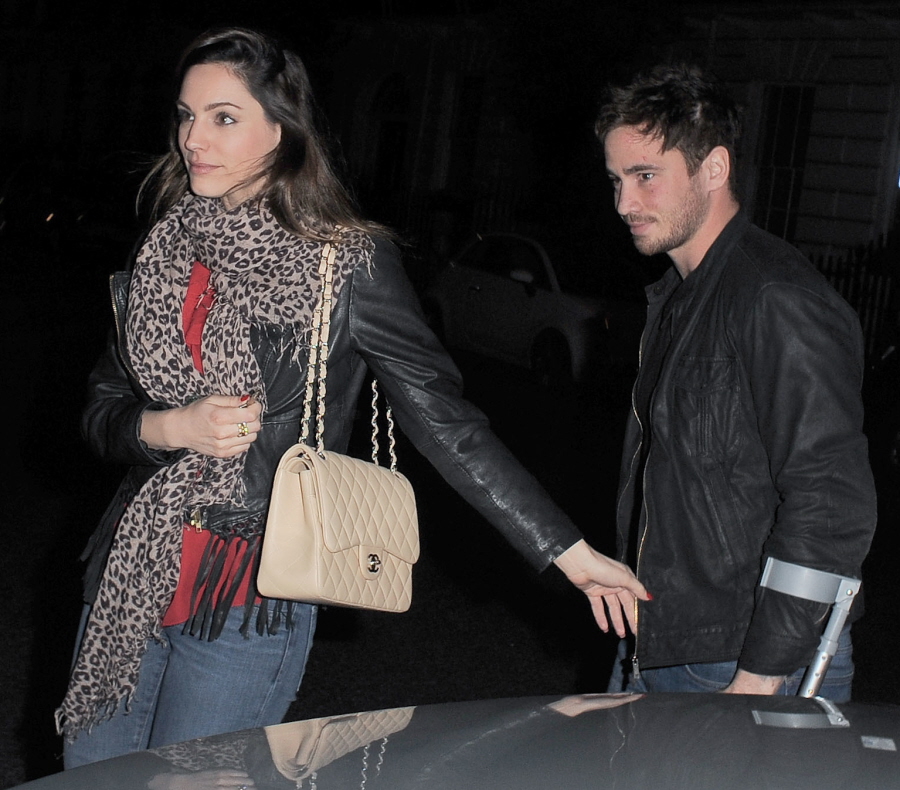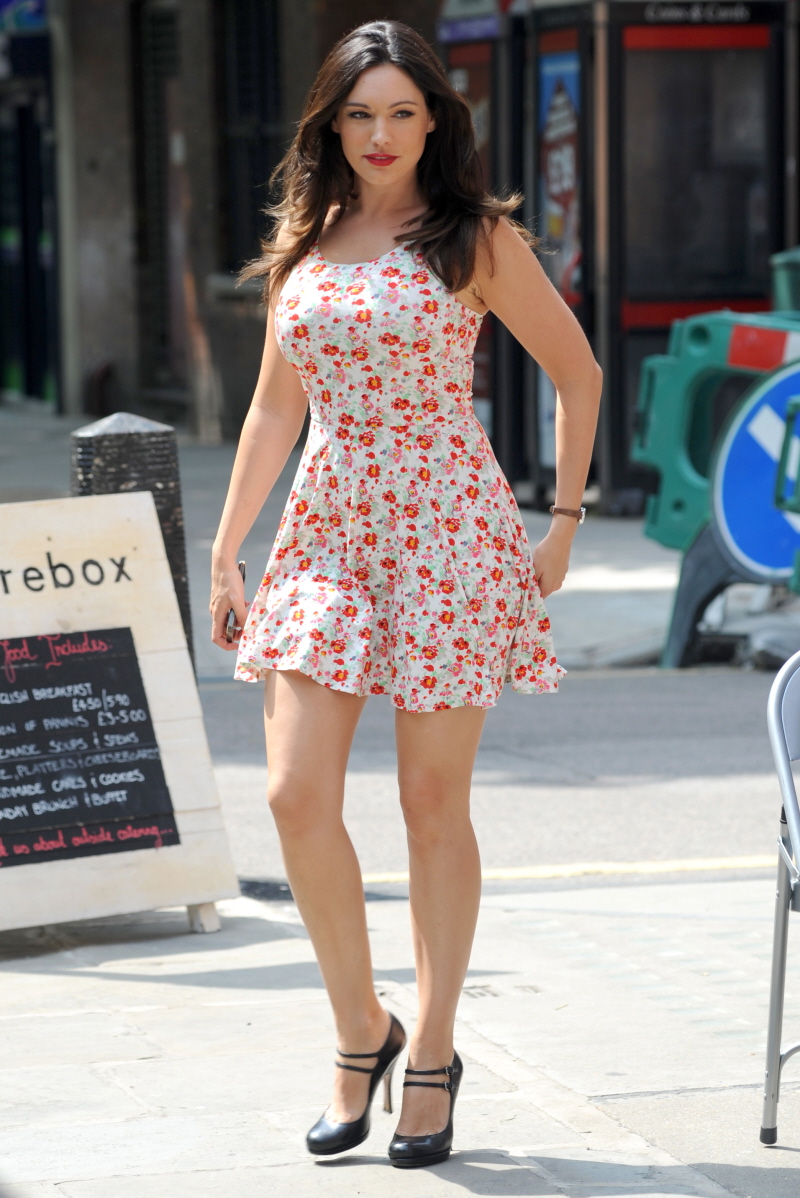 Photos courtesy of WENN.