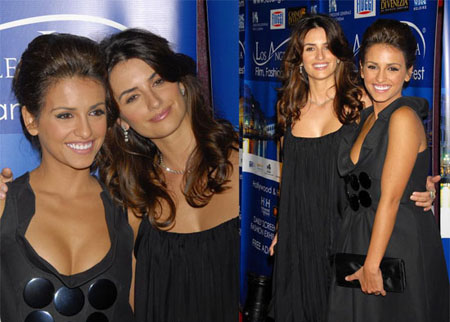 I it Love when we're Cruzing together … just like in the Smokey Robinson song … hell even like in the Hughie Lewis Gwyneth Paltrow Cover … that is some Harmonious Music
Putting the Smokey back in smoky eyes and the Robinson back in Cruz-oe.
The sisters Cruz- Penelope and Monica – proved that hotness can be a family business. An Empire Even.
Penelope and her little sister Monica were at the Mann Chinese Theater on Tuesday night for the premiere of The Inquiry (L' Inchiesta). In the film, Monica plays a young Israeli woman who falls into a forbidden relationship with a Roman in 35 AD. These two are obviously very supportive of one another. In fact, we bet Monica will stay close by to support Penelope this weekend to see if she takes home an Oscar.
via popsugar
Although the fact that The Inquiry co-stars papery old muscle-man Dolph Lundgren is not a promising sign – representing the not horribly embarassing side of Swedish cinematic talent Max Von Sydow is also with, but at this late date in his Von career one imagines he shows up as a ponderous Roman declaring his lines in an accent.
Who really cares … its all about the many dusky shades of Cruz in little black dresses and long black tresses twinkling on the red carpet. Does it strike anyone else that Monica has a touch of the Eva Longoria gone right about her ….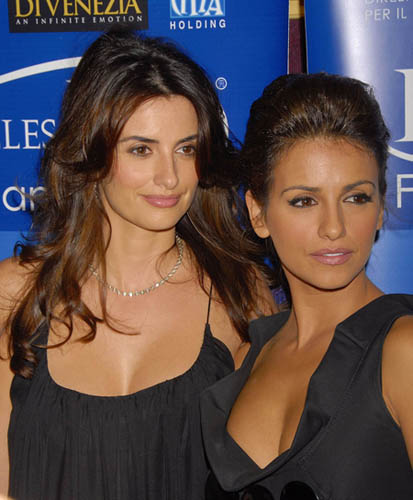 pics via Popsugar